Introduction 
Boeing is a huge company in the United States and employs at least 130 000 people in the country. The company is internationally known and is the manufacturer of Aircraft and the biggest player in the aerospace and defence industry. Operational in at least 26 countries and almost 50 States in the U.S, one wonders where exactly Boeing office locations and global head office are? This paper will indulge both these questions and discuss where are both Boeing office locations and headquarters. Let us know more detail about 'Boeing Office Locations And Headquarters'.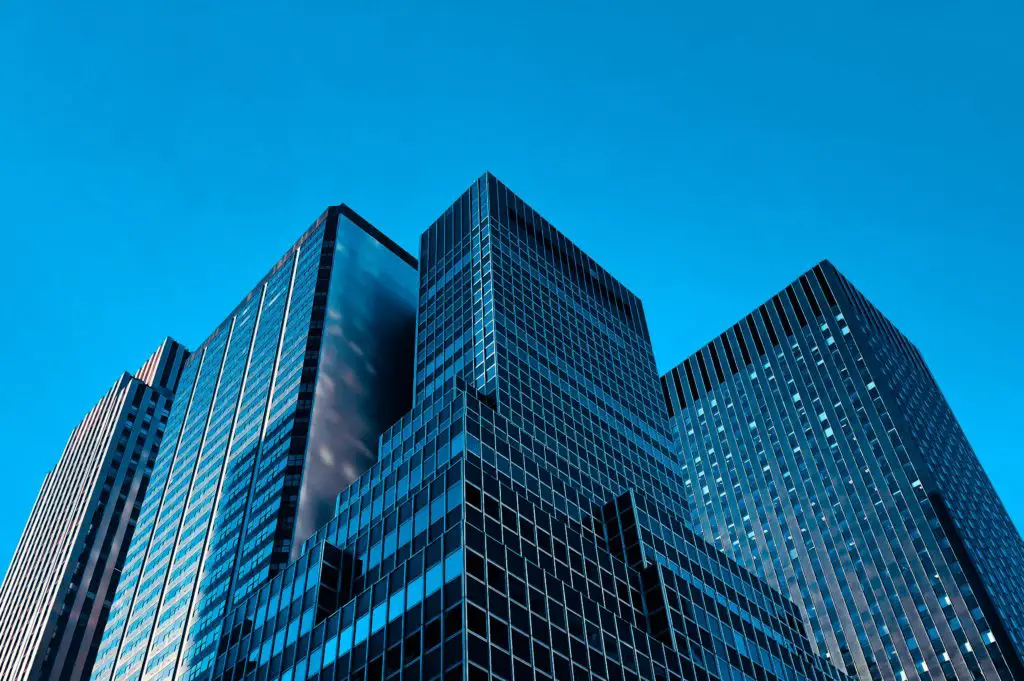 Where are Boeing Office Locations And Headquarters?
The Boeing Company was founded by William Boeing in 1916 in a town called Seattle in the state of Washington. In 1997 the company merged with McDonnell Douglas, to date the company operate globally as a U.S.A transnational corporation that manufactures, designs, and sells rotorcraft, aircraft, satellites, rockets, broadcasting gear, and missiles. It is said that the company has at least 62 office locations in 26 different countries and 18 regional offices (https://en.wikipedia.org/wiki/Boeing). As of 2001, the company's international headquarters are situated at 100 North Riverside Plaza, Boeing building, Chicago, Illinois. Their current building site was previously the Morton-Thiokol International Building, the building is described as a 36-floor skyscraper located in the Near West Side of Chicago just across the downtown loop (https://en.wikipedia.org). Below is a list of all Boeing global offices and office locations both in America and around the world. 
List of Boeing Headquarters (Globally)
1301 Southwest, 16th street Renton, Washington U.S.A.
6607 NW, 36th street Miami, Florida U.S.A.
Aerolineas Argentinas S.A, planta industrial Ezeiza Buenos, Argentina.
Crawley business quarter, Manor Royal Crawley, West Sussex UK.
Being flight training and research centre, 15th Sikorsky Street, a territory of Skolkovo innovative centre, Moscow Russia.
List of Boeing office locations in the U.S.:
929 long bridge drive, Arlington, Virginia. 
1 S Stewart Ave, Ridley Park, Ridley Park, Pennsylvania, 19078.
5555 Tech Center Dr, Suite 400, Colorado Springs, Colorado, 80919.
13100 Space centre Blvd, Houston, Texas, 77059. 
419 Airlift Dr, San Antonio, Texas, 78226. 
3373 Breckinridge Blvd, Richardson, Texas
2060 E imperia Hwy, El Segundo, California.
3800 N Lewiston, 100th street, Aurora, CO
499 Boeing Blvd SW, Huntsville, AL
5400 Airframe Dr, North Charleston, South Caroline.
801, Irving Wick Dr W, Heath, Ohio, 43056. 
6200 James. S McDonnell Blvd, Berkeley, Missouri, 63134.
9950 Wakeman Dr, Manassas, Virginia, 20110.
2550 N 3RD, St Charles, Missouri, 63301.
4220 Duncan Ave, St Louis, Missouri, 63110
1500 E Ave M, Palmdale, California, 93550.
2201 Seal Beach Blvd, Seal Beach, California
5000 E McDowell rd. Mesas, Arizona, 85215.
1 S Stewart Ave, Ridley Park, Pennsylvania, 19078. 
6001 S Air Depot Blvd, Oklahoma City, Oklahoma, 73152
15059 Conference Center Dr, Chantilly, Virginia, 200151
5301 Bolsa Ave, Huntington Beach, California
6601 NW 36th Street Bldg., Miami, Florida
100 Boeing Way, Titusville, Florida, 32780
3076 160TH Ave SE Bellevue, Washington, 98008
3003 West Casino Road, Everette, Washington, 98204.
Boeing Ave, Los Angeles, California, 90045.
N 6th St, Renton, Washington 98057
9725 E Marginal Way S, Tukwila, Washington 98108.
1420 S Trenton St, Settle, Washington. 
5905 Legacy Dr, Plano, Texas
4425 Pecan Ct, California, Maryland
3855 N Lakewood Blvd, Long Beach, California
6222 New world Ave, Jacksonville, Florida.
Washington, DC
8415 Paine Field Blvd, Mukilteo, Washington.
460 Herndon Pkwy, Herndon, Virginia.
131 National Business Pkwy, 120 Junction, Annapolis, Maryland 
List of Boeing subsidiaries' offices
Boeing Corporate headquarters are in Arlington, Virginia.
Boeing defence, space and security are in Arizona.
Boeing commercial aeroplanes are in Alabama.
The global services division is in California.
Boeing enterprise is in Missouri
Boeing's future flight is at 8415 Paine Field Blvd, Mukilteo, WA. 
Boeing Everett Factory is in Everett, Washington 
Does Boeing operate globally?
Although Boeing is an American company, the firm has grown to provide services not just to privately owned firms/individuals. Nowadays Boeing provides services like commercial, aerospace, aviation, research, and military sectors to various foreign global agencies and national governments. Boeing is a multinational organization operating in at least 12 various continental regions, this gives the company market access to more than 35 countries to operate in. 
List of Boeing Regional Office locations by country 
Level 10, Exchange House, 10 Bridge St, Sydney, Australia, 2000
Zhoushan, Zhejiang Province, China
25 Victoria Street, London, UK, Europe (includes)
Netherlands
EU/NATO
France (English)
German
Italy
France (French)
Poland
UK
Spain
Lake View Building, Bagmane Tech Park Rd, Krishnappa Garden, C V Raman Nagar, Bengaluru, Karnataka 560093, India. 
4 Berkovitz TEL AVIV-JAFFA, 6423806, Israel
2/F 922 Dongnam-ro Gangdong-gu Seoul, Seoul, 05225, Republic of Korea
17 Gazetnyy Pereulok, Moscow, 125009, Russia/CIS. 
Maathar, Al Wazarat District, Po Box 85319 Riyadh, 11691, Kingdom of Saudi Arabia
1 Chome-6-6 Marunouchi, Chiyoda City, Tokyo 100-0005, Japan
99 Murray, Park Rd, 2300, Canada-Latin America and Canada
Middle East, Turkey, and Africa (META) includes
Africa
Bahrain
Yemen
Egypt (Arabic)
Jordan
Egypt
Turkey
Qatar
UAE
Kuwait
UAE (Arabic)
Kuwait (Arabic)
Lebanon
Oman
38 Beach Rd, 16-11 South Beach Tower,189767 Singapore -Southeast Asia (includes)
Thailand
Brunel
Indonesia
Singapore
Malaysia
Vietnam
Conclusion
As expected, Boeing is one of the world's biggest companies in both commercial and military flights. The company provide services to many Airline firms including Turkish Airline, British Airways, SAA, Fly Emeritus, and the likes. Boeing's commercial aeroplanes division has produced some of the world-known flights, we can mention the Boeing 737, 737 Max, 787,747, and 777. In this paper, I explained where Boeing's international headquarters and office locations are situated in the United States of America. The paper went further to illustrate Boeing's continental regional offices, these regional offices act as key strategies for the company's expansion and exceptional service delivery. 
Frequently asked Questions
Boeing is a public enterprise founded by Boeing is a public enterprise with various shareholders and has various shareholders. 
Does Boeing have competitors?
Yes, Boeing is not the only producer in the aircraft and aerospace arena. Their competitors comprise KEWT cooperation, Airbus, BAE Systems, Lockheed Martin, and Raytheon Technologies. 
Besides Aircraft, what else does Boeing do?
Over the years Boeing has grown to offer other services in the military and aerospace sector. The company also designs, manufacture, and sells rocket, rotorcraft, satellites, missiles, and telecommunication types of equipment. 
Boeing Office Locations And Headquarters- Read More About It