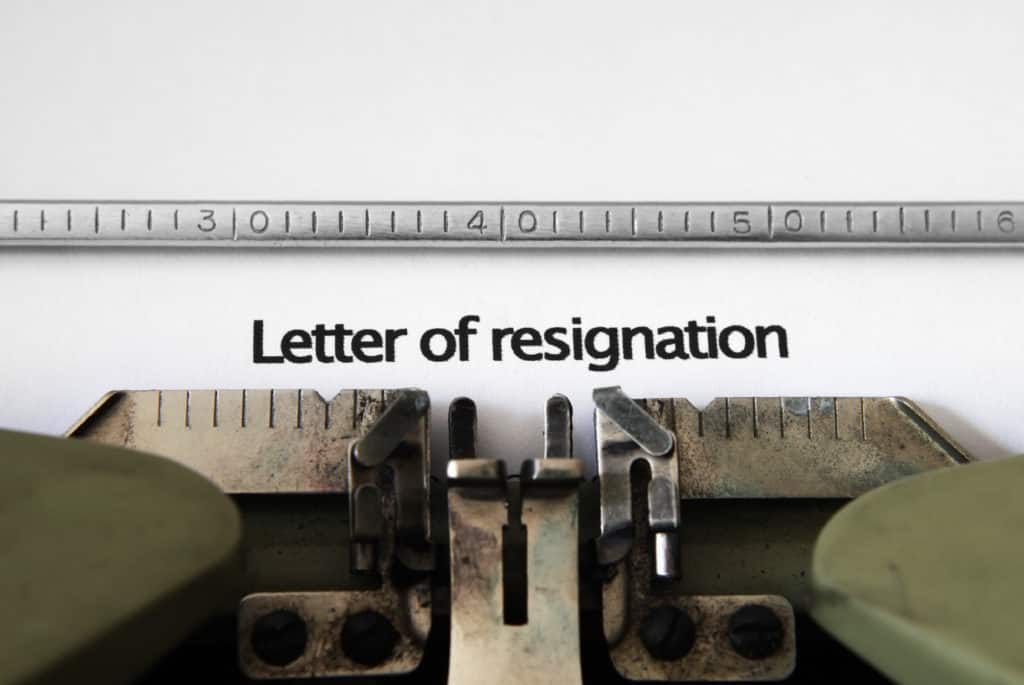 It is hard enough to be working with unprofessional coworkers but it is even harder to work under a boss who displays unprofessionalism. Here, let's see some Resignation letter Samples.
The office environment should be such that it creates room for productivity, positivity, and passion for the job role and responsibilities. These three Ps are an ideal part if you want success in anything you do. A boss is someone whom others look up to and his/her behavior should be exceptional. It is through them that a company may thrive or may cause its downfall. The value and expertise that a good boss brings to their subordinates cannot be undervalued. By their professional behavior, they bring value to the people working under them and to the company.
Is it okay for bosses to be unprofessional sometimes?
Bosses shoulder more responsibilities than the rest of the folks. Can someone who has more responsibility and is expected to lead the team to be unprofessional? No, because what kind of value is he/she bringing to the table? The answer is none. Therefore, a boss cannot make an effort to be unprofessional. It is an expensive price to pay. That behavior brings losses to the company and relationships are severed bringing a hostile work environment to the forefront.
What kind of behavior can be said as unprofessional?
A lack of showing interest in matters relating to work emergencies. For instance, not giving attention even after deliberate complaints are done to improve the work system. 
Downplaying others. Overly critical and verbally abusive while giving corrections.
He/she is biased and never looks at things as it is but makes decisions based on assumption.
He/she keeps favoritism and promotes only those who flatter him/her.
He/she always shifts the blame on the subordinates.
He/she spends time gossiping and chit-chatting and does not delegate the work during office hours but only does it when the subordinates are about to leave for work.
However hard it may be to pen down those emotions and difficulties one may face under such a boss, it is advisable to remain courteous and professional in writing the resignation letter. You may talk briefly about the reason but it needs to have a professional tone attached to it. Include the following such as:-
A brief highlight of your positive experience.
Describe the issue in brief(It should state the facts)
A resignation letter due to a boss' unprofessional behavior is one of the hardest to write. The experiences you faced will not be at all pleasant, that is understood but no matter what you went through, your letter needs to exude respect and professionalism, maybe not for your boss but the company. No one even imagines facing such situations while joining a company but such things happen. You may feel frustrated and helpless because even after deliberate complaints to HR and your boss if things remain the same, you have no choice but to take this route.
Here are some examples of resignation letters due to the boss' unprofessionalism.
Resignation letter Samples
1. This letter is about the time when the boss' vision is directionless and it's creating confusion in the role assigned due to his incompetency.
25th Oct.
Mr. Benley
ZST company
New Orleans
Dear Mr. Benley,
I am submitting this letter after deliberate thought and this will be my final decision. Though my time off work with the ZST company has been productive and I have had my share of experiences that have thought me a lot during my initial time here in this company, but for quite a while now I have become dissatisfied with the work condition and I am afraid to say that it no longer motivates me to work. Under the leadership of Mr. Ben, our new manager, the team remains clueless and it is getting harder to accomplish all that I want to in this company and this has taken a toll on my health. Therefore, regretfully, I request you to accept my letter of resignation from ZST company effective two weeks from now.
Sincerely
(Sign here) 
Bentley.
2. The following is a type of resignation letter that mentions poor management conditions and dissatisfied employees whose worth and value are diminished.
Dear Mr. Supervisor (Name),
My experiences here at the Ken Co. have led me to write this letter of resignation from my position of accounts officer effective two weeks from now. When I joined here initially, I thought this company would be fair in their compensation plans, and policies that affect the employees directly will be beneficial. But as I delve further into the workings of the company, there are no policies of employees overtime compensation, salary raises, and workload. This has made me decide to submit my resignation to you. I appreciate all that you did to let the management know about it. The fact that the complaint fell on a deaf ear proves that the management will not change even shortly. I hope my resignation will not affect your role in any way. I want to thank you through this letter, for being an exceptional supervisor. I am grateful for all that you did to make my experiences here as pleasant as possible. I sincerely thank you for your help though and wish you all the best. 
My two weeks notice should be enough to settle all the difficult accounts and if required I will gladly stay an extra day to make sure the handover is smooth.
Thank you.
Sincerely
(Name)
3. This resignation letter is due to the boss' unprofessionalism and the resignation cannot wait as per the company policy and has to be immediate.
Dear Mr (Name of the manager)
It is with regret I am informing you that I must resign from my post as a journalist, effective immediately.
It has come to my notice that with the direction of Mr(boss name), my computer was accessed in my absence to confirm something that was later ratified as false. I believe in rectification and confrontation but the manner it was done did not sit well with me. First, my computer was accessed without my permission, and second, it was later found out that it was just a fake rumor. What disturbs me is the sensitive information I have stored in my computer was on display for all and another thing that concerns me was that my boss did not rectify it with me first and went ahead with the plan. I no longer wish to work in such an environment where there is a lack of respect and trust for one another.
I don't feel secure working here anymore. On humanitarian grounds, I wish to be relieved of my duties and the fact that I have enjoyed working here cannot be denied. I wish the firm my best wishes but with a heavy heart, I have decided to leave abruptly. I am leaving a detailed explanation of my roles and responsibilities so that the next person who would take my position will not be overwhelmed with all the tasks at hand.
Thank you.
Sincerely
(Name).
4. This letter of resignation is due to polarizing views between the boss and the employee and this has made it difficult for the employee to work. 
Dear Mr. Beck
I no longer wish to work at your esteemed establishment and I want to inform you that I am resigning from my position as assistant manager at the prairie consultancy which will be effective two weeks from today, as per the company policy.
I have been a consistent performer at your company and I have won various awards and accolades for my exceptional contributions to the company. Please refer to my files for authenticating the claim. I have indeed been consistently performing well for the past three years that I am working, the last two years have been a hard year for me. With the new manager appointed in the department whose political views and mine differ, this difference was not received well and there is constant contention and verbal argument in the office. The polarizing and partisan political positions in the office setting by (name of the new manager) are causing discomfort to the employees working under him. He has even gone to the extent of using his authority to forcefully accept his opinion and those who don't are insulted openly. 
The hostile environment created under his leadership has made me defensive for I am persecuted due to my opposite political beliefs. I have gained many good experiences and have enjoyed my time here. However, I feel I can no longer thrive in such a hostile environment and so I am writing this letter of resignation to let you know that I no longer wish to work here anymore. Thank you for the mostly good experience that this company has given me.
Regards,
(Name)
5. This letter is yet another example of a resignation letter for the obnoxious behavior of a superior. 
Dear Mr. HR(name),
This letter is to state my resignation from the position of technical writer from the CNB company effective from three weeks I,e 3nov 2021. Without a shadow of a doubt, my experience here at CBN was a fruitful one. During my stay here, I gained a lot of knowledge and experiences and for that, I am thankful to the management for trusting me with the various responsibilities. However, certain circumstances have made me resign from my position.
I would like to shine a light on the behavior of Mr. D who is the supervisor of the team. His rude behavior cannot be tolerated anymore. His getting angry at trifle matters is getting stressful. Even after several complaints to you, the management has done nothing to stop his aggressive behavior towards the team as a whole. I have had to bear with his behavior for a long time now and I am certain I cannot bear it anymore. I am taking this stance to resign for my mental peace and health. 
Thank you.
(Name)
6. This resignation letter is about the boss' bais behavior towards the employee and due to it, it is getting difficult to continue working.
To,
The HR Ma'am
Qty company
Kingsland
From,
Gerry
Assistant clerk.
Sales department.
Subject:- immediate resignation from the post of assistant clerk.
I am writing this letter to request you of my immediate wish to resign from the said post without any notice period.
The decision to resign has been taken after a great deal of thought. The reason is due to my boss Mr k. His behavior towards me is nothing professional. He cracks jokes at my expense in front of other colleagues and his constant scolding for negligible mistakes is taking a toll on my mental health. This has been going on for the last 6months. I am thankful to the management for the opportunity given but I hope you understand my situation and kindly accept my letter of resignation effective immediately.
Thank you.
(Name).
Conclusion
While it is agreed that a workplace environment cannot be perfect, some things are a no-brainer. Some things are intolerable. Some decisions have to be taken as it is affecting your career growth or personal development. An unprofessional work environment is a recipe for a disastrous career. When the office environment is carefree and unprofessional, this misguides the employees, and the willingness for creativity or innovation gets reduced or wiped out completely. One cannot compromise such an environment and the best thing to do is tender your resignation. The unprofessionalism displayed in a professional setting is uncalled for and it disrupts the workflow and stunts our creativity juice from flowing freely. A place where one can establish their talent and creativity is an ideal place for any professional to want to work there. Therefore, being professional is the best route to take if one wants to thrive and learn as unprofessionalism only severs relationship building and hampers work in any department or company. 
Resignation letter Samples- Because of unprofessional boss