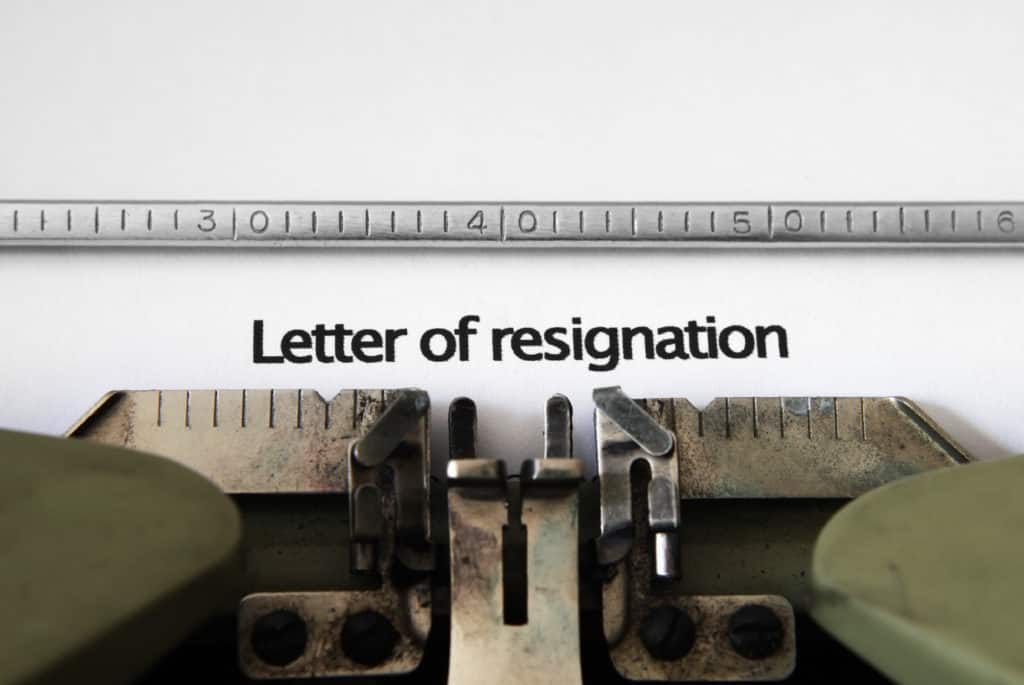 One faces all kinds of disappointments in life. At work, at home, and elsewhere there is a contention happening in one area or the other. Every normal person bears some level of tolerance and it should be that way. The tolerance and adjustment with the relationships at hand should always try to cross the bare minimum. Here is the guide for how to write Resignation Letter Expressing Disappointment?
Resignation letters are usually given after you have done everything humanly possible to solve the matter at hand. It's okay, it happens things don't go as planned or sometimes, it just doesn't work out. When one is faced with such conditions, it is good to know how to write the right way. The grievances are there, that's for sure but one should make the letter professional and polite with clarity to the one reading the letter.
With that in mind, let's look at the way a proper resignation letter should be written.
The one most important thing is to state directly about your resignation and one should not forget to include an effective date.
The second thing is to express the reason for your leaving in as much detail as you think is appropriate. However, keep your tone professional and before you send it out, sit it out and think about the outcomes too. Apply the technique less is more while expressing.
The third and most important point is to express gratitude for the time spent and the opportunity given. The last thing you want your employer to remember is as an ungrateful employee. By doing so, you maintain respect for yourself and your employer. This is the most important thing as it will allow you to have a clean exit.
The last thing is to discuss the time frame for a proper and orderly transition and transference of your present responsibilities.
Usually, matters of resignation are already discussed with the person who will receive the letter unless an emergency disallows you to do that. So, the letter is the final documentation of your resignation having all the reasons written down. Therefore, it is up to you to highlight the part you want them to know.
Resignation Letter Expressing Disappointment
Letter no 1:–
It is with a reluctant heart that I am writing this letter of my resignation from my position of a marketing consultant effective two weeks from now. 
I have taken this decision on account of my salary dissatisfaction. I am quite disgruntled at the fact that the appreciation and reward do not match up with my performance. I am not being compensated accordingly so I am leaving this company for a better opportunity. But please know that despite all that, I am thankful for the opportunity given and would like you to know through this letter how this opportunity has helped me hone my skills further. I have worked with a sincere team and I wish them all the best for all their future endeavors. Since the management has told me that my work is commendable, I would like to request you to give positive feedback should anyone call for reference purposes. If you cannot meet that request, I sincerely would like to discuss it.
Before I am discharged, I would like to let you know that I would be happy to help in the smooth transitioning and please feel free to use my assistance anytime until the last date of my resignation which is October 15.
 Letter no 2:-
This letter states my resignation from the position of supervisor till the next replacement is made but not until the end of next month.
My decision to resign from this position has not been easy. I immensely enjoy my job and I have gained good friends while working here, the joy and satisfaction of that cannot be denied, however, this does not deny the fact that the management is directionless and visionless, I don't see growth in my career path whilst working here. Having said that, I would like to appreciate my co-workers for all their support and thank them for helping me stick here for a good three years. My time here certainly was not wasted, the experience I gained and the chance to polished my skills is something that I am taking with me. I thank you for the opportunity and sincerely wish the very best for everyone including the management. 
Letter no 3:-
It is with a sincere heart I am sending my resignation letter for the position of administrative assistant. I would like to make it effective by the end of three months from now.
I decided to take this decision after much thinking and this was not an easy decision to make. This decision had to be taken on account of my continuous frustration with the remuneration and the responsibilities do not match up. I, therefore, would like to look elsewhere for a better rewarding place. Also, there is no provision for promotions which is affecting my career path. While stating my frustration, it does not diminish the fact that I enjoy my work tremendously and I would like to thank the office for trusting me with sensitive information and letting me work in every area without any reservation. I am taking with me the experiences and I would like to thank you for the opportunity given and for trusting me to finish the work with utmost sincerity and diligence. I would like to request you to give me the recommendation that I need for my next endeavor since the company has constantly assured me of my excellent work. I would be expecting a good one. I wish only the best for this company and everyone working here. Before I leave, please do not hesitate to take my help if in case you need anything from me. I would like to help the company for a smooth replacement and also train the next person who will take my place if needed.
Letter no 4:–
I am writing to inform you about my resignation from the post of sales assistant manager with effect from two weeks from now.
The reason for my resignation is purely due to the unappreciative seniors who do not notice my contribution and my ideas are neglected, Inspite of meeting good sales report weekly, the seniors are not at all impress with it. But instead, they make more demands and this kind of work pressure has taken a toll on me and my family. As an employee who believes in excellence, I too believe in working hard and achieving my targets but when even my excellent achievements fall short, I cannot continue with such unbalanced work conditions at the expense of my family. I joined this company with good faith and I intend to leave only with good wishes for the company. Although the work pressure was unrealistic in the midst of all, I have learned many things which will help me in my next endeavor. For that, I would like to instigate my gratitude for allowing me to display my skills to their full potential. Before I am completely relieved of my duty, I would be outmost pleased to assist in any way possible.
Letter no 5:-
I am submitting my letter of resignation from the position of teacher, effective two months from now. 
I have decided to send this letter before the last two months of the academic year ending as I didn't want any obstruction in the workflow for this academic year. My decision is final and this was a tough one to take. The reason for my leaving is purely due to the stagnant position I find myself in, having worked here for five years and giving my all in every responsibility and going the extra mile even, the management is seriously not considering my promotion and my yearly increment was not released this year, in spite of requesting for it. This has increased my frustration and I no longer wish to work in this establishment. I acknowledge the establishment for giving me this opportunity to grow here but my time has ended here. I like to wish nothing but the best for everyone working here and as a sincere well-wisher, I extend any kind of help if needed by the establishment during this transition. I am willing to wait till you find a suitable replacement. Thank you so much for the opportunity.
Conclusion
A good resignation letter is sincere and expresses the thoughts that made you take this huge leap of faith- that is to resign. It is a known fact that nobody likes to leave a place where they have built relationships and gained experience but most take this route because they are forced to by the different circumstances that affect their career growth or their personal development. While you know that parting because of unmet expectations is real and cannot be avoided. You can make the parting sweet by not doing things unprofessionally and making it awkward, leaving a tainted reputation. No matter what the work culture maybe but if you look closely, it will have a silver lining, a thing to appreciate, or a good memory to remember. In the resignation letter mention those and balance it out, after all, the one reading your letter is also another human with the same sentiments. It is good to have a respectful tone and part with only good wishes.
Resignation Letter Expressing Disappointment- With Examples