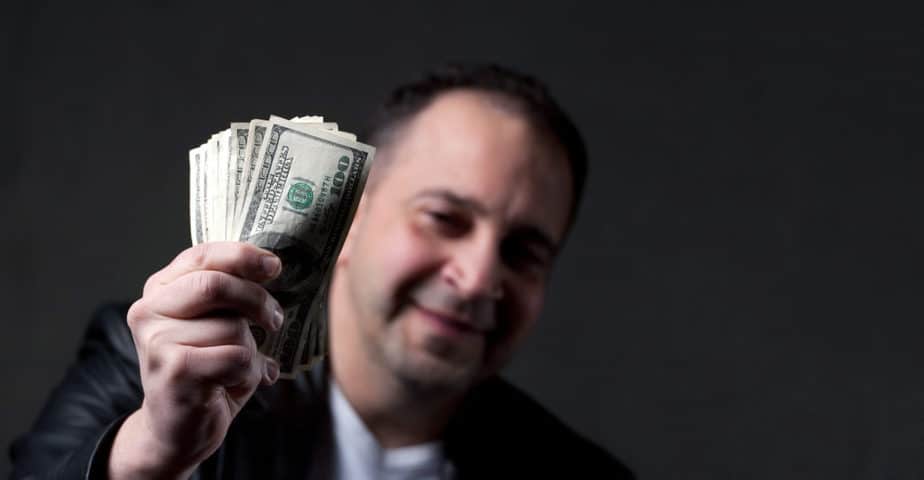 You must have heard about jobs which let you teach from the comfort of your home. But do you know how well they pay you for every hour you work? The salary for an online English teaching job for natives is well enough. Here, let's know about Teach English Online Salary.
For a job that does not require you to commute to work each day or work during office hours, the salary is perfect. You can earn enough money to support yourself, and if you work harder, money that you can splurge on things you love.
What Are Online English Teaching Jobs?
Online English teaching jobs are jobs that require you to teach English from your laptop or tablet. You would need an electronic device to take your classes from and additionally create some material for the kids.
The kids you would get assigned would be of the level that you can teach, so the older they are, the better you may get paid. So your level of teaching would ultimately determine your earnings in the field.
It is great to work for anyone who doesn't want to or cannot work outside of their house. Due to the pandemic, both students and teachers have gotten limited to their homes. But these online teaching ideas help facilitate education even in such difficult times.
How Much Do Online English Teaching Jobs Pay?
If you work or want to work in an online English teaching job opportunity, then you can expect to get paid by the hour. The pattern of the payments is ideal as you can decide how much you want to work for a day and how much you earn
The average hourly pay rate of online English teachers in the US is around $10 or more in the beginning. But as you work more in the field or have better skills and experience, you would start earning up to $40. 
You could even earn more if people truly love your lessons and opt for them. So you can earn quite well from the comfort at your home. You could decide the amount of time you want to dedicate to the work to determine your salary too.
How Can You Qualify For An Online English Teaching Job?
Qualifying for an English teaching job is not that hard a process, especially for natives living in the USA. Since your first language would be English you would be well versed with it and a preferable teacher too. But other non-native speakers can find work as English teachers if they have the skills too.
You would need to pay more attention to the grammar and literature aspects of the subject so that your skills exceed that of your co-workers. To attract more students to your course, you would have to be the best teacher out there.
You might also have to give a TEFL test and get that certification to kick start your career. Again, it is not difficult, but you would need to prepare for it beforehand. Once you pass the test, you can begin your journey in English teaching online.
What Determines Your Salary In An Online English Teaching Job?
Although the general average salary for an online English teacher is anywhere from $10, some factors affect that average. Just because you follow the same procedure as others in the field does not mean that you would earn the same as them.
The amount you earn as an online English teacher would depend on factors like time, experience, students, and more. If you want a higher salary than you get currently, you could also alter these factors and then earn more.
Although you would need some time and effort to see the change, you would be able to earn more daily. Here are some of the factors that determine your salary as an online English teacher:
Experience
The amount of experience you have as a teacher or as an online teacher matters a lot in an online English teaching job. Firms and students often look for a teacher who has more experience in teaching.
So if you have more time experience in teaching beforehand, then you would be able to get more students and earn more thereafter. Experience is not something that you can alter anytime so you would have to work hard to increase your opinion.
But once you teach for a couple of years, you would be able to find more students who would study English from you online.
Time
The amount of time you dedicate to your online teaching work would directly determine your salary. As mentioned above, you get paid wages per hour of your work, so the more hours you put in, the more money you get.
A teacher who teaches 8-10 hours a day would earn far more than a teacher who teaches only 2-5 hours a day. You might have other activities to tend to, but try to find more time than you could utilize in teaching.
The more time you dedicate to your work as an online English teacher, the more you will be able to earn daily.
Qualifications
Your educational and work qualifications do matter in the online English teaching business. You can get an online English teaching job even without a salary by just passing the TEFL test and starting work.
However, you would not get as much recognition from more students due to the absence of qualifications. A student is most likely to select a teacher who has a degree in the language or even in teaching.
Since that education makes you a superior teacher, you would get paid far more than those without a degree.
Reviews Of Students
The reviews of the students you have taught matter in attracting newer students and earning more money consequently. If you have taught your students well and they are satisfied with their course, then you could request them to leave a review.
When children select the teachers from a pool of teachers, they would look at other children's reviews to see the teacher's performance. If you exceed others in that case, then you will get more students.
And of course, getting more students that you can teach would help you earn more from your online teaching work.
Levels Of Students
The levels or ages of the students you teach directly determines how much you will get paid. Since the English level is higher for older kids, you would receive more money to teach them English.
But since the level of English is lower for smaller kids, you might not receive a salary as large as in the other level. But getting kids of higher levels or higher age is not an easy task, it usually comes with experience and time spent.
You can build your place in the online English teaching industry and consequently earn more in the same amount of time you spent before.
Why Are Online English Teaching Jobs Perfect?
The best benefit of the online English teaching work has to be the flexibility it brings. You can decide your own work pace, schedule, and more so it is very customizable. According to your need, you can alter your timings of work and the amount you earn too.
Apart from the flexibility aspect, the whole job is a memorable experience that would remain in your memory. Having the opportunity to educate people from all ethnicities and origins would help you make a better change in the world.
And the job is remote so you do not need many things to work as an online English teacher. You can work from home at the timings that you decide for yourself and yet earn a good sum of money for your lifestyle.
Conclusion
You must have seen a range of what you could earn while teaching English online. Although the salary would differ from person to person, you can work hard to earn more than others in lesser time if you want.
And the flexibility and freedom this job brings you are just an added benefit for natives who want to earn. So whether you are looking for part-time work or a full-time working opportunity, you could check out online English teaching jobs.
Frequently Asked Questions
Do online English teaching jobs pay you well?
Yes, online English teaching jobs can pay you good money that you can use for a living. Of course, the amount depends on your qualifications, experience, and the amount of time and effort you dedicate to the work.
Can you get an online English teaching job without a degree?
Yes, some firms offer online English teaching jobs to natives even if they don't have a degree. You would have to do some research on your part but you will be able to find a firm that would offer you such an opportunity.
Can you do online English teaching work for a living?
Yes, you can do online English teaching for a living since you can earn enough to get by. If you dedicate enough hours and have the correct salary, then you can earn online solely and live your life.
Teach English Online Salary- Online English Teaching Jobs