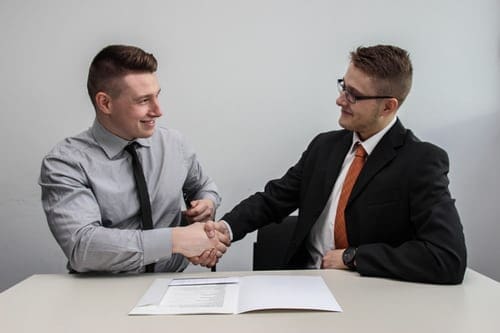 Chief of Staff vs Executive Assistant
Both the Chief of Staff and Executive Assistant are essential to organizational success. They work closely together to partner with the Executive team to execute goals that support the mission and vision. But people quite get confused with the role of these two positions. They may have common grounds: preparation, organization, and many more to help support team leaders/members and organizational leaders, but the main difference between Chief of Staff vs Executive Assistant would lie depending on the time and responsibility.
The Executive Assistant 
Role/Responsibility
Executive Assistants are right-hand individuals who support various roles, duties, and tasks in an organization. The EA's tend to oversee the process and execute high-level administrative functions. EA's are connected to resources that help get the job done. Both COS and EA's always have their finger on the pulse of how things are operating, and they both optimize their talents to get things done. Some Executive Assistants state that their job experience is tedious, but they still would not trade the experience for the world. The mentoring they received from their leaders were invaluable, and they have gained so many insights and essential skills from their experience that they use today. For them, it is important to have someone who you can depend on to tell you the truth and not sugar-coat it. Nowadays, EA's are now the right Chief of Staff is a blessing, and the wrong one can be a curse.
Focus Timeline 
Executive Assistants are more likely to work in the present today. It does not interpret that they are not calculating plans for future events. Still, it only means that their tasks and duties are operated by daily and/or weekly requests, e.g., Answering calls and email queries, attending to walk-ins, preparing meetings, acknowledging and answering concerns for the Executive's Office, and so much more related to the ever-changing timetable of the CEO.
Those EA that has success have great communication skills, both written and verbal. They are also organized and are keen on detail. They can keep up in operating boatloads of work even under pressure. The COS is resourceful in immediate tasks and always aims to be efficient and effective in providing the CEO's best quality of work/service.
Chief Of Staff Job Description 
What does Chief of Staff do? (Role/Responsibility)
The "Chief of Staff" role is often defined as something more than administrative and often the Swiss Army Knife of leadership in the company. They are higher level than an admin by far, and in some other cases, COS is more like a people wrangler. Chief of Staff helps get some of the bigger company initiatives into the hands of the right people. The COS also helps control the overall movement of the organization and is often the right-hand person. They frequently interface with the CEO and sometimes regard the role as more of a senior leadership position with somewhat more strategic projects than someone who may hold a more administrative function. The Chief of Staff also requires some of the company's best people skills because they also have to often deal with the bigger egos and those less willing to get on board major company objectives. The COS also has to be a terrific communicator and have the ability to get a large group to undertake some initiative or communicate out company plans. The Chief of Staff collaborates with C-Suite leaders. The COS typically has a staff create, advise, influence, and execute strategies throughout cross-functional teams and key leaders. The COS influences processes and organizational culture.
Focus Timeline 
Chiefs of Staff tend to plan ahead of time, living in the future. COS works on what they can do for the 'now' that is a must but offers most of it is focusing on long term brainstorming. They plan for future projects scaling the business development of the brand itself and their CEO's success. 
The Chief of Staff's task and responsibility are operated by the growing demand of the Chief Executive Officer and its vision – looking for new and potential future leaders in their organization.
Similarly to an Executive Assistant, the COS carries the Founder's area to force out their best ability and motion. A Chief of Staff favors digging into a deeper, wider, and more complex business matter. They are okay with visionary works that have longer waiting results.
Chief of Staff Salary
According to Payscale, The average salary for a Chief of Staff is $108,512. Salary for Chief of Staff in United States ranges between $100,000 – $300,000
Why Do Executive Assistants Get Chief Of Staff Title?
Mainly, Executive Assistants are moved up to Chief of Staff Title to make the individual feel good and maybe become more motivated. The Chief of Staff is not the same as the Executive Assistant, who normally answers phone calls, schedules meetings (as instructed), and takes care of the CEO's admin (expenses, personal errands, and so forth). Key skills for Chief of Staff are the organization, planning, long-term thinking and forecasting, diplomacy, and multi-level communication. They also help with training and coaching junior admin staff members, onboarding, and selection in some cases. Not to be overlooked, it also helps the CEO to feel more important and powerful, to have a resident Chief of Staff than merely an upgraded office boy titled his Assistant. But it is also a good caution to be careful about asserting that it is an incorrect use of words. The people whose egos are boosted by this inflation of titles probably think it is perfectly correct to use words thusly, to enlarge their apparent importance. It also depends on the organization. There are several mid-to-large corporations in which the CEO's Chief of Staff is a highly powerful position.
That person is the liaison between the CEO and the departmental heads (e.g., Vice Presidents, General Managers, etc.), he or she also determines quite often who the CEO should or shouldn't meet with, and the individual also travels with the CEO to all important meetings and/or events. Usually, they are in the age range of 30–40, have a strong academic background (including an MBA from a leading university), at least 5–10 years of hands-on business experience (as managers or directors).
Is It Both Needed: Chief Of Staff and Executive Assistant?
Some consider adding COS a game-changer. But some progressive organizations no longer employ Chief of Staffs. For them, it's an old-fashioned model and today's EAs often do the same job.
The Chief of Staff role still prevails in America and financial services. More modern organizations utilize a top-notch EA to fulfill the duties formerly done by Chief of Staffs, and other work is distributed down the organization to direct reports. 
There is a real-life scenario wherein in the biggest EA job of the individual where line management and strategic responsibilities, some would have given him the title Chief of Staff. Still, he retained the title of Executive Assistant for various reasons.
FromFrom the individual's perspective, they should not become Chief of Staff (as a title), but they should certainly take on the responsibilities that that role traditionally did. And, many EAs already are doing so about him.
Regardless of their key roles, these two positions are both important and integral to a brand and founder's success.
Chief of Staff vs Executive Assistant: What's the Difference?