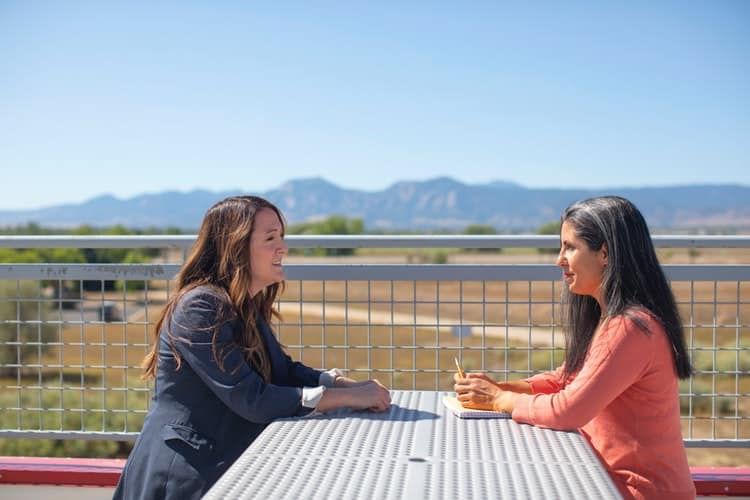 Deputy Manager vs Assistant Manager
The contrast between deputy and assistant manager lies in the hierarchy and duties. More than often, even though they are both managers with different titles, they are mistaken to be the same. For this article's context, a large organization (retail) will be used to emphasize the difference deputy manager vs assistant manager
While it will be plain sailing to list out the duties of a Deputy and an Assistant Manager, a practical example would help one easily identify each manager's roles and responsibilities in an organization.
Russell and Williams (RW) is a company that majors to sell furniture and household items. The company has over 200 branches across the country, with thousands of employees. They are considering scaling up to 300 branches across the state. Their goal this year is to push for marketing aggressively and expand as quickly as possible.  In line with this, the company recently implemented a new advertising strategy, which boosted its sales and doubled the customer base.
Although the new development turned out positive, Kelvin, the manager's duties, multiplied, and a huge load of responsibilities bestowed upon him. In the middle of ensuring annual budgets were prepared and developing policies for projects, his attention was always needed to settle customer complaints or the supervision of tasks delegated to employees. 
Kevin decided to reach out to the management concerning how he could be assisted, and they thought it wise to hire a Deputy Manager who would relieve him of some of the duties.
The Deputy Manager
As managerial roles entail high responsibility and broad duties, support must be needed. This is where a Deputy Manager comes into play. A Deputy Manager works to support a Manager and is usually seen as second in command according to the organizational structure. He or she stands in line whenever the Manger is inaccessible or unavailable. The Deputy Manager aids with strategic planning of programs, development of policies, and coordination of projects. In most cases, the Deputy Manager possesses the same skill set as the Manager.
Duties of a Deputy Manager
He or she is predominately hired to be of assistance to the Manager. 
Acting in place of the Manager whenever he or she is inaccessible. He essentially carries out the duties and obligations of the Manager whenever he or she is unavailable. 
Aids with strategic planning of programs, development, and coordination of projects of an organization. He is strategically positioned to make important decisions while keeping each department in mind.
Assisting the Manager in the preparation of annual budgets to keep track of expenditure and income. It is the duty of the Deputy Manager to liaise with the Finance/Accounting Department heads to provide a financial plan for the year. This will enable the company to monitor and achieve the set goals adequately.
Attending internal and external meetings as required by management.
Collating reports from other heads of departments which aids in his preparation of the organization's annual reports. These reports help the Deputy Manager monitor each department head's Key Performance Indicators (KPIs) monthly.
Reporting directly to the Manager on the progress of activities in the workplace. To keep the Manager in the loop of matters, the Deputy Manager provides a detailed summary of activities and projects. 
Basic Skill Set of a Deputy Manager
Team leadership skills
Strong presentation skills
Project and program management skills
Problem-solving skills
Effective communication skills
Excellent planning and decision-making skills (especially in taking decisions in place of the manager)
While Manager Kelvin was relieved of some of his duties by the Deputy Manager, the company still had many pending operational activities such as unresolved customer grievances and overseeing of work assigned to employees. He brought his concerns once again to management's attention, and they argued that it was the duty of his deputy to handle them. Kevin contended with their views and stated valid reasons why operational activities are not the Deputy Manager's duty but an Assistant Manager. He went further to highlight the Assistant Manager's roles and why the organization was in crucial need of one.
The Assistant Manager
The assistant manager is an associate serving as a link between management and the staff. He/she is in charge of assigning duties, supervising daily operations, and ensuring the organization's flow of activities. He/she is primarily recruited to execute goals and operations developed by the manager.
Duties of an Assistant Manager
Recruitment and training of employees. The Assistant Manager collaborates with the HR department to hire the best capable hands needed in the company.
Delegating and supervision of tasks assigned by the manager, thereby ensuring they are carried out when due. The Manager is superior to carrying out more administrative functions; the Assistant plays a role in making sure that tasks given out are monitored and completed.
Guiding and directing all employees in carrying out their duties.
Maintaining a high standard of customer service by establishing customer relationships and ensuring all customers' needs are met.
Implementing strategies that will ensure the effectiveness of efficiency of goals in the organization.
Assisting in resolving customer complaints and addressing their concerns.
Ensuring all discord among employees is reconciled amicably.
Basic Skill Set of an Assistant Manager 
Organization and supervision skills
Great decision-making skills
Excellent customer service skills
Exceptional communication skills  
Performance management skills
Motivational and Problem-solving skills
Computer literacy skills
Deputy Manager vs Assistant Manager Salary
Typically, the Deputy Manager possesses more years of experience than the Assistant manager and, according to hierarchy, has a higher pay and compensation plan than an Assistant. According to Glassdoor, the average salary for a Deputy Manager is $61,593, while the average salary of an Assistant Manager is $45,972 annually in the United States. Compensation plans vary according to organizations. In all, both serve integral roles in the achievement of the organization's goals.
Also read My Success Story: Being a Product Manager
Deputy Manager vs Assistant Manager – What's the difference?