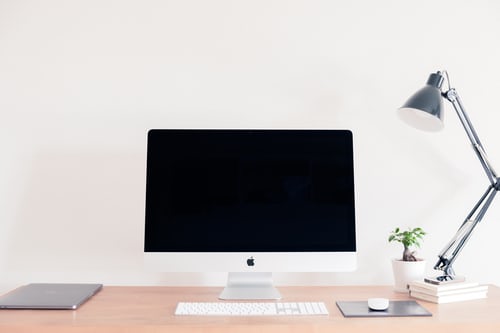 Working from home can be a nuisance if you are not organized and your stuff is messed up. It does not build the ideal and creative work environment, and your concentration gets hindered. The Best Desktop Accessories can help your little needs while also keeping your focus during intense working sessions. Today we will be looking at the accessories that will help your working sessions be creative and increase your output flow without interrupting your concentration if concentration gets hindered, your flow breaks, and work output decreases. The items we will recommend will keep you organized while also increasing your creativity. A good accessory should have utility while also providing you relief from stress and fit your desk without looking out of place. There are a lot of options depending on your budget and requirement.
The accessories will be provided along with a short description and their reason for buying for your convenience. This will help you choose something according to your requirement without hindering your budgetary requirements and provide you with the maximum usage and worth. Choosing the right accessory involves careful planning by what your work life is like and what you require for your desk. This can be decided easily by envisioning what your desk looks like and then buying accordingly. Water bottles, stress balls, potted plants, A good pair of headphones, some art material, and a pencil holder are good examples of accessories. Let's get into the listing so we can pick a good accessory for you to decorate and make your desk stand out from the rest. Here is the list of:
The Best Desktop Accessories
A Potted Shrub
A small potted shrub is a good accessory to put on your desk because it maintains and gives the feeling of peace. Whenever the workload gets too high, or you are in dire need of a break, you can care for it and look at its leaves to center your mind. This will allow you to stay focused on the task at hand without any interruptions. Small ivies, Aloe vera, philodendrons, African violets, bonsais, cacti, and other small flowering plants and shrubs are good options to consider when buying plants as these will give you optimum utility and provide you with the proper work environment to concentrate. You can either buy them from a nursery near you or look for them online. Nurseries often give discounts and extra fertilizers to help the plants grow better.
You can find a potted shrub through here as well:
Water Bottles
Staying hydrated is an important part of your work from home life. Therefore getting transparent or metal water bottles will help you a ton when recharging your mind and keeping you hydrated during your tenure. The reason you should get transparent ones is to because you will know when you refill them. While the metal ones will help you keep the water cool and refreshing, pick out the ones that suit your workload. A side is to customize them with colors or covers to give them your signature touch. This will keep your mind refreshed if your water bottles are colorful, it will bring peace and concentration. Choose water bottles from your local store, or order them online from websites where options are abundant to suit your budgetary and customizable needs.
A good water bottle for your desk can be found here:
Stress Balls and Puzzles
Working from home means attacking deadlines head-on and giving each second of your time to doing something productive. This routine can get pretty tough, and many people are prone to stress and anxiety if a lot of work is not being done. This stress decreases energy and works output while anxiety creeps in to hurt the person even more. Getting stress balls and puzzles will greatly reduce your stress and anxiety as they will help you deal with them by distracting you from the tasks and giving you a much-needed break. Buying things like painting puzzles, Rubix cubes, stress balls, and balancing boards can help you relax in a fun way while also letting your mind concentrate and think properly. These toys allow you to reset the functionality of your brain while improving your concentration and boosting creativity.
The link for a goo stress ball is given here:-
A Good Pair Of Headphones
Music is an essential part of our daily lives. It gives us a feeling of belonging while also giving us a change in the environment. While having speakers is also a great alternative, having a good pair of headphones will compact the sound and allow you to truly enjoy the music so you can work while enjoying yourself. The headphones you choose will depend on your budget and the preference of the brand. Many companies offer good quality headphones at a fair price, choose after carefully researching the products and reading reviews to know what experience they provide. Bose, Skullcandy, JBL, Beats are companies that offer the best quality headphones for their price.
A good pair of headphone is:
A Notebook
A notebook can allow you to write down goals for the day while also allow you to doodle whenever you are bored and not in the mood to work. Writing down your feelings will help you relax and allow you to vent out your frustration if you're tired of the workload. The notebook will also help you write down emergency instructions when you don't have your notepad handy. Try to purchase a notebook with a binding to give your desk an aesthetic feel. Decorate the book with your name, doodles, drawings, or stickers. This will boost your creativity. If you can purchase a reusable smart book to save money on buying a new one every time you finish.
Some good notebooks are:
A Wireless Charger
Having a wireless charger for your phone is very important as it will not disrupt your workflow by letting you get up from your place and going about to find a plug point to charge your phone. This will also not disrupt your music playing when you're connected to your headphones. A wireless charger can save you a lot of time and keep your desk space to a minimum, you can keep it beside your laptop and charge your phone whenever you're not using it, so you will not frantically have to search for chargers when you're out of battery. Many websites offer discounts on certain companies of wireless charger brands, and be on the lookout for deals.
The best wireless charger on Amazon is:
A Post-it Dispenser
A post-it dispenser will help you write down important stuff while on a call with friends or your boss, so you do not forget to do even menial or important tasks that you might otherwise forget while in the hurry of getting work done. Post-it dispensers in the online market have developed and innovated a lot. They have superheroes, cats, and other animals holding up the slots, which dispense the notes. This gives it an aesthetic appeal to your desk while also occupying the least space in your desk, which adds room to add other accessories you will need. The weighted one available will make sure they don't get easily knocked over by you or your house pets.
This cat post-it dispenser is ideal for you:
A Wireless Mouse And Mousepad
Having a laptop on your desk is essential, but the touchpad can get pretty difficult and time-consuming to operate. Plus, they are always glitching and are slow when it comes to clicking speed and response time. Having a wireless mouse solves this problem. It will help you utilize more of your workspace while also making sure it is not tangled in wires. While purchasing a wired mouse has its perks, a wireless mouse along with a good mousepad can help you effectively occupy less space while easily being able to move the cursor with speed. Wired mouses get tangled easily and offer limited movement, whereas a wireless mouse will counter all those limitations. A good leather mouse pad will help you maintain a good-looking desk while also making sure your mouse glides through the surface without any breaks.
This wireless mouse has a lot of customization options while also being affordable:
A Temperature Mug With Heating
If you are the kind of person who has got coffee, tea, or soups regularly, then this accessory is a must-have for your desk. It will allow you to heat your beverage on the spot without having to go to the kitchen and turn on your stove or microwave to heat your beverage. This is extremely convenient if you're working on deadlines and do not have the time to heat your drinks. Many people drink them cold to avoid getting up, but it disrupts your mind and leaves a bad aftertaste. Using a heating mug will help you taste the drinks better and refresh your mind, and let you get ready for another great session of study or work.
This mug is one of the best when it comes to heating:
A Lamp
A good table lamp will not only give light to your workspace but also help you focus on getting work done quickly by providing you with the warmth and the environment to destress and clear your mind. It also provides aesthetic appeal to your desk and will cost you a lot less than you estimate. Table lamps will help you work after hours when everyone in the house is asleep, and you need brightness to focus. Some table lamps also have an adjuster to address the brightness. If you do not desire a table lamp, then buy a lava lamp. It will help you reduce your stress and also give you a cool-looking desk while you work.
Plus they are an excellent addition to any household, due to their design and look. This lamp is a bestseller on Amazon:
The Takeaway
This article's takeaway is that you should buy accessories that suit your fancy, budget, and daily requirements. These accessories given are the necessities found on everyone's work desk. It helps them focus on the work while also reducing their stress during heavy work hours. These articles will help cure your anxiety and help you stay focused. The material things like notebooks and post-it will help you remember important things to do, while the stress balls and puzzles are a great break and distraction from the work you do. The heated mugs and water bottles will make sure you stay hydrated during your work. The lamp will bring brightness.
All of the items will provide aesthetic appeal and help your deck look as tidy and organized as possible to stay focused on your work. There are additional things such as a small bookshelf, a frame with your family, or your friend's photos which you can substitute from the items on the list. Keeping a snack pack will also be handy when you're putting in more work hours. It will allow you to be satiated while maintaining your work rate without breaking your flow. Let us know what you think is the best accessory in the comments below.
FAQs
Are stress balls effective? Yes, stress balls are very effective because our hands tend to shower when it comes to being in a state of anxiety. Things like stress balls and puzzles will help relax the adrenaline rush in our brain and reduce the stress by distracting us from the current predicament to think clearly and tackle the situation in a calm manner.

Are desktop accessories expensive? Desktop accessories are not expensive when you find the right product for the right price range. Research a lot before buying a product. You might find a better product for a lesser price on some other website or retail store. Know what you want, and select according to the budget you have. Ask your friends if they have a spare or are willing to sell you an accessory for a lease price.

Why are desktop accessories important to own? Desktop accessories help us accelerate our work rate while also helping us relax during our break time. They also help us stay focused on our daily tasks and help us accomplish them during slower work rates. They are very popular among college students and working individuals.
Also read 32 Best Seattle Tech Companies in Seattle to Work For