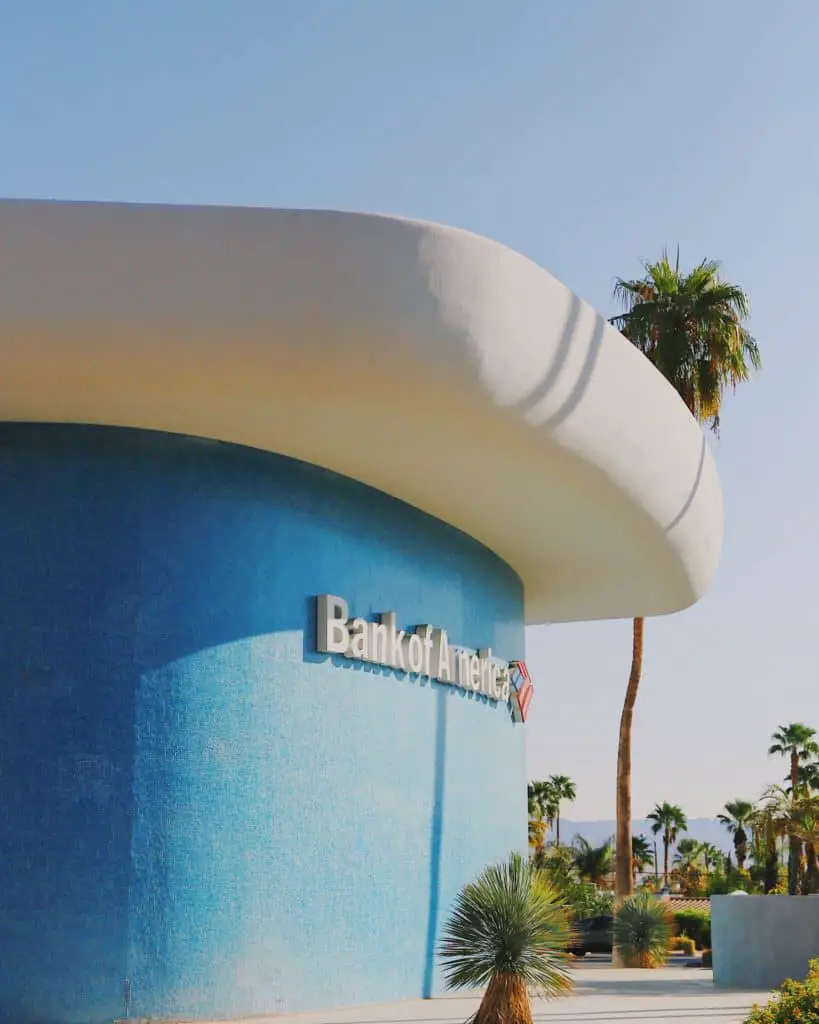 Bank of America Corporation, commonly known as Bank of America (also abbreviated as BofA or BoA), is the second-largest banking institution in the United States of America, making it one of the leading financial institutions in the country. The multinational company was founded due to the acquisition of BankAmerica by NationsBank in San Francisco in the year 1998. BoA currently rests its corporate headquarters in Charlotte, North Carolina, for global corporate and investment banking. The number one bank in the United States is currently headed by Brian Moynihan, as its chairman and CEO. Although the bank has spread its operations globally, a majority of revenue is earned through the customers back home.
Areas Of Operation- Bank of America
Consumer and Retail Banking: The core division of the company is involved in consumer banking. This division contributes approximately 38 percent of the bank's total revenue. Through their different lines of business, such as investment decisions, lending products, and credit cards, the company caters to the need of individual customers and small and medium businesses. It competes with Citigroup and JPMorgan Chase in this sector. 


Global Banking and Global Market: The second-largest arena contributing to the Bank of America's revenue is its operations in the global market. The company extends its financial services to a global level regarding corporate and commercial banking services and investment banking. It offers services to institutional clients, including dealing in financial securities. Due to the magnitude of its function, the company is a successful member of the Global ATM Alliance, which allows the customers to use their ATM or Check cards in another bank within this alliance while traveling internationally. However, other charges like foreign currency conversion fees are still applicable.


Wealth and Investment Management: The company has a separate division called The Global Wealth And Investment Management division. This division specifically comes under the 10 largest wealth managers in America, and it includes the business of Merrill Lynch Global Wealth Management and U.S. Trust.
Job Opportunities At Bank Of America – Requirements and Eligibility
The bank holding company generates a revenue of more than US$85 billion in 2020 with a net income of US$17.89 billion. It is the employer of over two hundred thousand people across the world. The bank has various subsidiaries across America, and with 6,100 retail banking offices, 18,500 automated teller machines (ATMs), it caters to the needs of its 24 million active users. 
It operates in 30 countries spread across Latin America, Europe, Asia Pacific Region, Africa, and the Middle East. Thus, the banking company provides tremendous scope for growth for the employees working there and offers various opportunities to young talent in the banking and non-banking sectors. Some of the categories of jobs offered at Bank of America have been listed below.
Banking and Finance Jobs
GCIB Credit Analyst/Associate
Job Requirements:
This job requires the employee to assess relevant qualitative and quantitative factors and conduct extensive research on each client.
Selected candidates are expected to be able to analyze financial markets and prepare reports. They need to conduct research and perform industry analyses to assess the company's creditworthiness.
Continuously monitor the client's financial position in the market and monitor the risks subjecting to the client.
Evaluating transactions regularly, building relationships, and facilitating the allocation of funds. 
The selected candidates would work for 40 hours a week on average.
Eligibility and Qualifications:
The prospective candidates need to understand accounting while applying for a job in banking and finance.
Due to the exposure that comes along, the candidates need to have time management and interpersonal skills. 
Investment Analyst
Job Requirements:
An investment analyst will be able to make use of the large capacity of resources available to them. They need to be able to capitalize on the mergers and acquisitions of Bank of America.
The range of responsibilities of an investment analyst is quite wide, from providing expert financial solutions, managing treasury, debt, and equity, advising of raising capital or liquidity, etc.
An investment analyst is expected to be able to prepare client presentations, play a key role in client interaction, and evaluate and execute deals across multiple sectors.
Eligibility and Qualifications:
In addition to having a Bachelors's degree, the candidate must have a strong background in analytical and quantitative skills.
Time management is crucial for this particular job as investment analysts often need to handle multiple projects at a given point.
To be working with such a quantum of resources, the applying candidates should have experience in corporate banking or consulting, or other related areas.
Home Loan Closer
Job Requirements:
A home loan closer is responsible for preparing closing loan packages. These should include all necessary details and closing instructions.
They need to research to ensure the marketability of respective home loans and run background checks before getting loans sanctioned.
They are expected to handle complex mortgage transactions.
Eligibility and Qualifications:
Candidates must have experience of two years or more with a closing company or in a similar environment.
Strong verbal communication and writing skills are appreciated as they allow the employee to perform the functions of his job effectively.
Advanced mathematical skills are necessary.
Fulfill experience is a preferred skill.
Financial Advisor
Job Requirements and Eligibility:
To value the relationship with millions of customers across the country, Bank of America has a special training and development program that trains individuals to become financial solution advisors and investment solution advisors. This is called Bank of America's Advisor Development Program. 


To become a financial or investment advisor at BoA, one has to receive training from Academy at Bank of America.


After completing this training, the candidates reach Financial Solutions Advisor Stage I. At this stage, candidates receive their securities industry licenses and are further trained for Securities Industry Essentials [SIE], Series 7, and Series 66 Exams. Here the candidates are given adequate technical skills, taught how to build a network, maintain relationships with the clients and add a personal touch while providing financial solutions.


In the next step, the candidates proceed to Financial Solutions Advisor Stage II, continuously practicing and growing their technical skills. By this stage, the candidates have the necessary tools, knowledge, and resources to extend their services at Bank of America and Merrill as its financial and/or investment advisors.
Sales Jobs
Portfolio Sales Trader
Job Requirements:
The portfolio sales trader or manager must have an in-depth understanding of detailed cash management and its execution.
The job will require managing active and passive assets, hedge funds, and pension funds and trading them in globally developed and emerging markets.
Eligibility and Qualifications:
To be working as a portfolio sales trader at Bank of America, the candidate must have a bachelor's degree and at least 7 years of experience in portfolio management, hedge fund manager, or other related branches of portfolio trading.
In such a field, having and maintaining a network is critical.
Thorough understanding of the global market and trading.
Teamwork is an essential quality that will be assessed.
Inside Sales Specialist
Job Requirements:
Understanding the client's unique needs and working towards giving them an exceptional experience is crucial for this role. Thus, good communication skills are a must.
Working collaboratively with a team of sales specialists and call center managers.
Interaction with different clients daily while navigating various computer systems.
Informing and educating the client about all the possible options and discussing their pros and cons with them.
 Eligibility and Qualifications:
Bank of America provides on-the-job training to candidates selected for this position.
The candidates need to be passionate and committed to providing a highly satisfying experience to the clients.
Ability to engage with the client and explain complex market conditions and procedures to the client in simple language.
Experience in the banking or financial industry and/or call center and/or telephonic sales are the preferred skills for this job role. 
Administrative Assistance Jobs
Administrative Assistant- Global Research
Job Requirements:
The job mainly requires efficient management of information in the office through the chain of command.
The job gives you the authority to correspond to messages received by clients, including greetings and informational messages.
 Eligibility and Qualifications:
To work as an administrative assistant in global research at Bank of America, the candidate must have experience of at least 10 years working under a senior-level manager.
Advance MS office, word, and excel skills and required.
Ability to work in a dynamic environment and high organizational skills are required.
Management Jobs
Vice President- In Global Equities or Investment Banking
Job Requirements:
This is a top-level management job that requires providing direction by developing short-term and long-term goals.
The job requires you to be efficient in advisory functions as well as execution of plans.
 Eligibility and Qualifications:
Experience in Algorithm Trading, Derivatives, and  High-touch Trading.
Closely working with research with top-level managers and directing middle-level management. 
Vice-President level experience and a client network is a preferred qualification while considering candidates for this position.
Small Business Consultant
Job Requirements:
Exceptional client care is the essence of this job role. Consultants actively connect with their clients and partner with the financial centers.
The job requires building relationships that become the future of one's career.
The job will expose you to financial products and platforms to serve the client.
Leverage the goodwill of the company to build internal and external connections and take advantage in full capacity for expansion.
 Eligibility and Qualifications:
Experience in business sales or small business banking.
Ability to communicate and adequately influence the client.
Proactively build partnerships and working relations.
Other Jobs at Bank of America
Other jobs in a variety of sectors are available in the company including the following:
Software Development
Retail 
Customer Service
Insurance
Accounting
Legal
Community and Social Service
Salaries
The salary structure of each employee varies according to what skills and quality that particular employee brings to the job role. There is a wide variety of factors considered to determine the salary for a job role and an employee, such as years of qualification, years of experience, a recommendation from the previous boss, review of current performance, professional associations, location of the job, flexibility in your working hours and other factors. Thus, it is impractical to give an accurate amount of salary figure for a particular job. Here is a close picture of the salaries offered for various job roles at Bank of America:
Banking and Finance Jobs

GCIB Credit Analyst/Associate: $50,963 per year
Investment Analyst: $76,203 per year
Home Loan Closer: $49,324 per year
Financial Advisor: $62,000 per year

Sales Jobs

Portfolio Sales Trader: $68,000 per year
Inside Sales Specialist: $57,500 per year

Administrative Assistance Jobs

Administrative Assistant: $22.22 per hour
Administrator II: $55,139 per year
Administrator: $66,777 per year

Management Jobs

Vice President: $123,473 per year
Small Business Consultant: $65,538 per year

Other Jobs

Marketing Manager: $54,433 per year
Auditor: $40,000 per year
Curator/Designer: $42,910 per year
Database Administrator: $91,100 per year
Foreclosure Specialist: $42,248 per year
Benefits
Insurance. The company provides its employees the benefit of insurance. The extent and kinds of insurance differ according to job roles and the chain of command hierarchy of the organization. Different kinds of insurance provided include dental insurance, disability insurance, health insurance, vision insurance, and life insurance.


Leave. A prestigious company with many people working under it surely maintains the standards of being a positive employer. It grants its employees bereavement leave, military leave, parental leave, and other benefits like paid and unpaid time off.


Flexibility at Work. The company allows a flexible schedule for a certain time period and job roles. It also permits work from home under certain conditions, for example, during pandemics.


Child Care. The company values participation from all ethnicities and genders. It provides benefits like day-care and partial child care to employees embracing parenthood.


Health and Fitness. Apart from providing health insurance, Bank of America also provides gym facilities in numerous offices.


Financial Perks. There is a variety of financial perks offered to keep the employees motivated. These include performance bonuses, fuel discount, employee discount, stock options, monthly/yearly bonus, flexible spending account, etc.


Reimbursement. The company provides tuition reimbursements, usually capped at a certain amount.


Meals. Various offices have a full meal arrangement (usually lunch), reimbursement for office lunches at other locations is also provided.


Other Benefits. There are other perks available, such as retirement plans, employee mentoring programs, visa sponsorship, etc.
Also, read Looking for a Healthcare Investment Banking career?
Bank of America- A Complete Guide