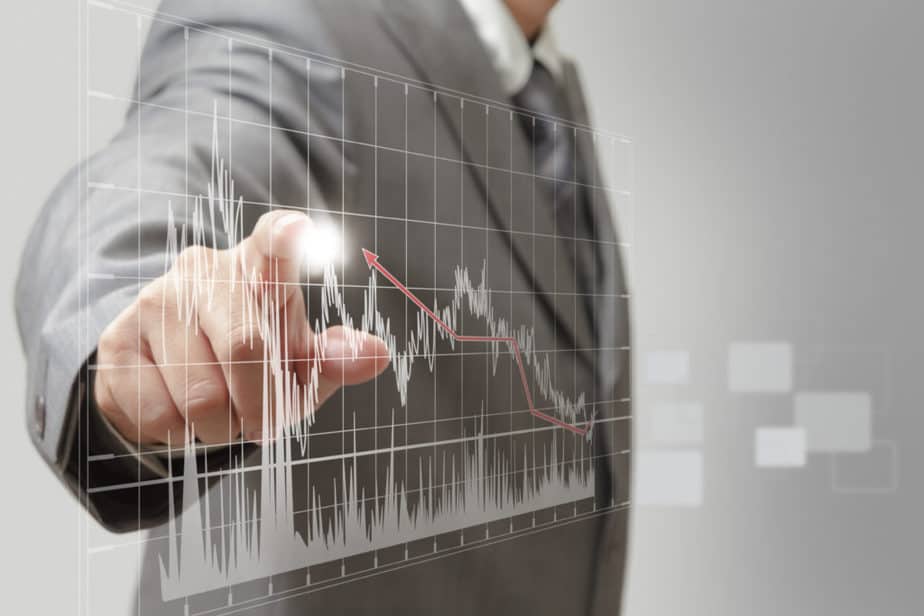 Looking for guidance on how to become a hedge fund manager? Congratulations you have clicked on the right article. Considering your passion and dedication towards making a good career we have curated this informative article. Read the entire article for all the necessary steps, guidance, we also have some helpful tips and tricks, which will surely help you in becoming a successful hedge fund manager.
To become a hedge fund manager the minimum requirement is to have a graduation degree in the field of commerce. One can opt for a master's program as well. Undoubtedly, this will increase the chances for recruitment in a good company.  Having the right education and certifications is the first step on the ladder. Once you acquire the right education, degrees, and certifications you are good to go. However, a right understanding of competition in the industry is a must. 
Let's walk through the guidance given below:
Steps to Become a Hedge Fund Manager
1. Education Requirements
Should have completed high school program. 
A relevant bachelor's degree in the field of commerce. Preferably honors in finance and accounting.
To become a strong and better candidate one must complete their master's program. Preferably an MBA in finance and accounting. 
Tips
While pursuing graduation the candidate should seek internships at investing firms to get a hand in practice. The certificates earned through internships will add value to the final resume. 
The candidate must start investing for themselves in liquid assets, to gather experience and understanding of the market from the scratch. 
One must work on developing public relations with the companies while working as an intern. This will help them in gaining self-confidence and recognition.   
Once the education is rightfully acquired you become a candidate for a hedge fund manager. You may then apply for jobs and interviews. However, you can certainly acquire the position of junior manager at the beginning of your career. With experience and dedication, in no time you will successfully hold the position of a hedge fund manager. 
2. Other Relevant Certificates
The better the knowledge and the degree you will acquire, the better the opportunities will knock on your door. And you would easily sense a bright career ahead of you. However, when you have the right degrees in your hand you probably will have the right knowledge as well. To enhance your skill and earn a matchless value you must strive for certain certifications.  Let's first cover the different types of certificates that you can try for:
Certificate in Hedge Fund Regulation
This is a very practical certificate if you plan to acquire one. This represents the true dedication to becoming a hedge fund manager and will increase your value in the eyes of firms and investors. The certificate represents the candidate's knowledge regarding the rules and regulations of the hedge fund. To acquire this certificate you won't have to struggle much, the criteria goes like this:
The candidate can simply learn through the online courses available.
Once the course is completed, appear for the exam and pass it. 
Chartered Financial Analyst
If you don't plan to pursue any other degree other than a bachelor's then this certificate can be helpful for you. However, you must strive and plan for this certificate in the final year of your graduate degree. To acquire the certificate you will have to follow certain steps, which include:
You must have four years of working experience. Now the striking part is when you are in the final year of graduation? How can you have four years of experience? Here comes our no secret tip: Try to work while graduating in any type of investment field and you will have a strong chance to enroll for CFA. 
However, remember the work experience has to be professional. 
The candidate will have to crack three levels of exam, to secure the certificate.
Last but not least, you must get the membership of CFA for successful completion. 
Registered Investment Advisor
As the name suggests it's a very apt certificate for this job. If you want to make a flourishing career you should once think about this certificate. People acquiring this certificate open their ways for getting clients that have high investment plans. To crack this certificate the candidate has to appear for certain qualifications, which include:
The candidate has to crack the series 65 exam.
They will have to register with the U.S. Securities And Exchange Commission depending based on the finance they are looking after.
 The candidate will have to fill up an ADV form this helps while registering with SEC (Securities and Exchange Commission).
Now that you know about the pros of the mentioned certificates. It is important to mention that these certificates are not must-haves. It is completely up to you whether you want to acquire them or not. However, always remember, you can strive for these certificates at any point of time in your career. 
3. Apply For Positions
This is the final and probably the last step towards becoming a hedge fund manager. Now that you have completed all the required educational backgrounds you are most eligible to start applying for job positions in companies you like. However, it is important to understand that you might not get a full-fledged manager position at the very beginning of your career. You may start with internships where you might get an opportunity to work with an experienced manager. Or to be precise you might get an opportunity to work under an expert's guidance. 
Tips
While applying don't forget to mention the internships you opted for, the workshops you attended, and the online courses you have taken while completing your education. You must share your experience with confidence.
If you have handled someone's investment portfolio ever before other than personal and family members, do mention it. 
Keep working on enhancing your communication skill as the position you are applying for requires high command over communication skills. As a skilled manager, you must know and learn how to convince clients through your communication. 
Practice your analyzing strategies, keep learning and keep practicing. Your analyzing capabilities on finance will speak the value you will bring to the table. 
The presence of mind is the skill you must master in this field. The position often requires immediate responses and results. 
What does a Hedge Fund Manager do?
To begin with, let's first understand who is a hedge fund manager? A hedge fund manager is no one but a manager of financial investments. He is responsible to look after the pool of investments done by a group of investors. This group of investors looks for a hedge fund manager who can strategize their investments in the most logical and practical approach. And thereafter produce fruitful results for them.
How much money does a Hedge Fund Manager make?
According to PayScale the average base salary of a hedge fund manager is $145,162/year. At the beginning of your career, you can expect a pay scale of approximately $102k. With experience, your pay scale keeps raising and you can receive a pay scale ranging from $200k to $325k. In certain cases, there is a percentage of commission system for the payment. The job holder will get a commission on how much profit they bring and the assets they are handling for the client. However, this certainly needs a lot of practice, experience, and trust-building strategies in the industry with the clients.
Conclusion
To conclude all you have to do is complete the required education with full dedication and passion and no one can stop you from excelling in this field. To become successful in any field the first criteria is to love your job and if you love and see yourself performing this job in the future. Then you must work hard in following all the necessary steps and tips. 
We hope that we have successfully provided you with all the significant information you needed to know on how to become a hedge fund manager. Feel free to drop in any queries you would want to know regarding this career. 
Frequently Asked Questions
How long does it take to become a hedge fund manager?
This completely depends on your choice. If you plan to get into the industry while pursuing your master's degree you can become a hedge fund manager after your three years bachelor's degree. However, if this is not your plan then it may take 5 plus years to become a hedge fund manager if you plan for certifications and completion of relevant educational programs. 
How much money does a hedge fund manager make?
An experienced hedge fund manager can make up to $325k and more. However, the pay scale completely depends upon your practice and experience. As a beginner, you can expect a pay scale of $100k. If the hedge manager works on a commission basis then it involves risk and the revenue may vary. This clearly depends on the amount of investment he is handling and the risks involved.  
Is it easy to become a hedge fund manager?
The answer might sound cliché but it's a fact that if you want to do something it can be made easy with your hard work and passion. The field requires an extensive amount of experience which can become a bit hectic and stressful. However, with your dedication and patience, you can achieve great results and revenue in this field. The outcome of all your efforts in completing your education and experience gaining will be worth it in the end. 
Who is the richest hedge fund, manager?
 The richest hedge fund manager is James Simons.  
How to become a Hedge Fund Manager