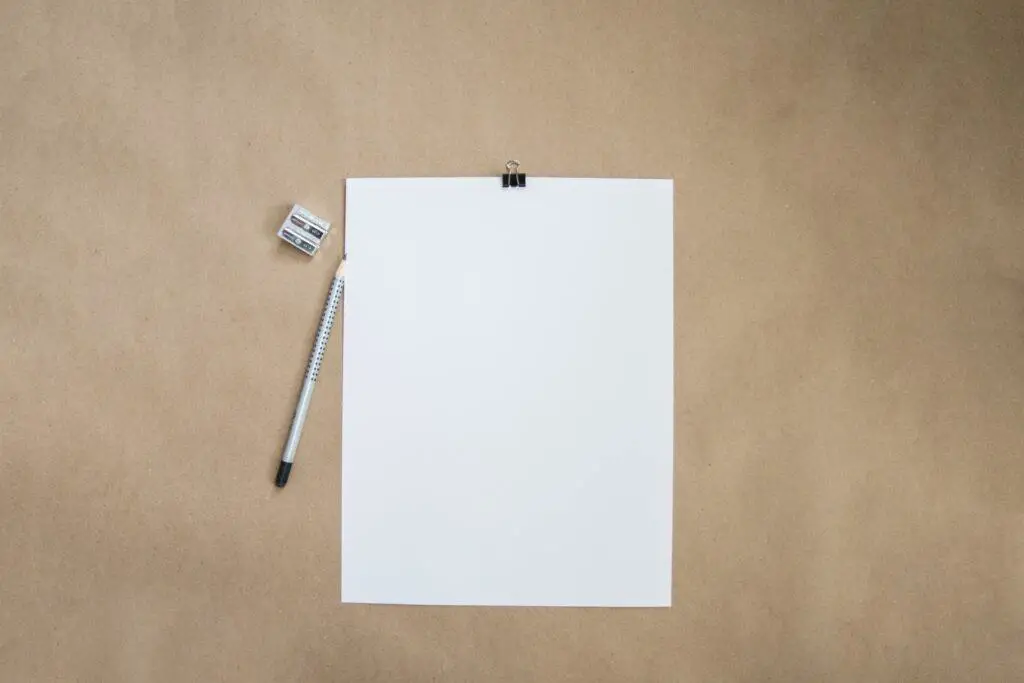 It is tricky to leave your job, whether you are moving on to a better job or deciding that you don't want to work anymore. It's not easy to leave a job you've done for a while and move into unfamiliar territory. It can't be avoided, though. No one will stay in a job forever except they own the business. You will leave one way or another, and it's best to leave when you are in control and can leave on your own terms. We will present how to write Two Weeks Notice Letter in this article.
Regardless of how you feel, are scared, happy, you still have to give your employer two weeks' notice. This gives them ample time to find a replacement and get them up to date on how the organization works. Sometimes, there might not be a new hire. They might be passing your workload to other employees, so giving them this notice two weeks prior helps everyone adjust and makes the transition smooth. 
And no matter how you feel about leaving your job, always inform your supervisor first, or maybe the HR Lead or the CEO, depending on the staff strength of the organization. If they find out you are leaving through your colleagues or "office gossip," it might affect how they react to your resignation or even your need for a reference in the future.
Things To Note Before Submitting Your Resignation
Being unemployed with no plans is no fun, so ensure you have a new job lined up or a steady income source.
Second, make sure whatever you are moving on to is more comfortable and less time-consuming than your current job. The idea is to always move on to a better job, not a busier one.
While quitting, try to tie up all loose ends and do this so whoever is taking over from you isn't saddled with excessive backlogs. 
Don't spend your final two weeks fighting with your colleagues or being non-challant about the organization, like it or not. You are still a staff there for the next two weeks.
Also, check that switching jobs does not affect your health insurance or pension in any way, and if it does, rectify it before putting in your notice.
Also, make sure you return any company property in your care before you leave.
See, quitting isn't as easy and smooth as most people think it is, so make sure you have your priorities set right, and be sure you are not leaving because of grudges that can be settled easily. There's no workplace without its own problems, so except you are relocating and have no choice but to quit, put enough thought into it before making the decision.
Two Weeks Notice Letter Guide
Questions To Ask Yourself Before Putting In Your Two Weeks Notice
Are you running: Ask yourself if you are leaving because you don't like the challenge your current job offers and would like to move on to something easier because, in the true sense, each job has its own challenges.


Is the new job really better: Moving on to a bigger company, or a better salary is not always the right answer, sometimes, you need to think of other things, like your health, peace of mind, spare time, etc.


What will it take for you to be happy: It might not be a change of scenery or a raise that you need. Figure that out before you put in your two weeks notice.


What is it about your current job that you don't like: Make sure it's not a low radar staff that actually has no real influence on your job that is making you quit. Moving to a new job does not always make everything better. There are bad people everywhere, so changing jobs doesn't mean bad people will cease to exist.


What is it you really want: Ensure that the job you are moving to offers everything you need and not just some, coz if it's not all, you might as well stay at the current one. I mean, what's the point of switching jobs and still being plagued with the same problems.
Tips On How To Write Your Two Weeks Notice
Now that you have decided to quit and move on to other things, you need to make sure the letter you are submitting is right. It conveys a message that you respect the organization, but you still think it is time to move on to other things.
Below are some of the tips needed to write a good resignation letter:
Be respectful: There's no need for snide remarks or reference to some alterations you've had during your time in the company. Let your letter show that you are not leaving because you are pissed at a colleague. Also, there's no need to throw the fact that you are leaving in your colleagues face in your last two weeks, go about your work as usual and leave peacefully.


Have a conversation with your employer: The best way to give in your two weeks notice is in person, but submit it via email if that isn't possible. Give a reason for leaving, and be sure not to make the reason a selfish one.


Be honest and vague: Let the letter state it if you are leaving for a new job, but you shouldn't state where the new job is or what it is. Avoid mentioning the name of your new employer. 


Be detailed: Let your employer know when the two weeks notice starts when it ends, and the exact date you are leaving. This helps them to be adequately prepared for your departure. Ensure your letter does not indicate any desire to come back to the organization.


Mention that you'll finish Major Projects: This is important because most times, the organization has to recruit someone new and not an alright existing employee to fill your position, so you see why it's a problem if you leave backlogs for a recruit. Don't just say you'll finish these projects. Finish them.
What To Include In Your Two Weeks Notice?
Writing a formal letter might seem a bit more technical than writing  an informal one, especially when it has to do with leaving an organisation you have been part of for a while, there are simple things that should be present in the letter and they are;
Your name
Date
Address
The subject of the letter (not always necessary)
Reason for resigning: This needs to be done with great care, don't say you are leaving because you hate something about the organization. Now is not the time to bear your mind. Keep your head high, keep your emotions in check, get your full benefits, and walk out of the organization in peace.
End date of your two weeks notice: This is officially your last day and exactly two weeks away from the day you are submitting the letter.
Statement of thanks: Like it or not, you've gained some experience from your current job. Say it, and express how grateful you are. Include positive statements about the company and its staff members. 
Signature
Once you write a two weeks notice and all of these are present, there's no way you can go wrong.
N.B.: There's no one way to write a certain kind of letter, it varies but not by much.
Here's a template of a two weeks notice;
(Date)
Dear (Mr/Miss/Mrs. _______),
HR Lead (Name of the company),
(Address).
TWO WEEKS NOTICE
I write to inform you of my decision to resign from this organization, and hereby I'm handing in my two weeks notice. As of (start date of two weeks notice), I will have exactly two weeks left with this organization. This ensures that the handover is smooth and easy for those who will be lucky enough to take over my position by (End date of two weeks notice).
Having been at this organization for the past (including the number of years spent) years, I think it is time for a new phase in my life. The staff and board members have been extremely supportive, and I'm forever grateful for that. I'm still a part of the family, so please let me know if you need anything, as I intend to still be fully committed till the very last day I spend here.
Warm Regards,
(Your name).
Why It Is Important To Give A Two Weeks Notice?
Giving a two weeks notice essentially means you are quitting your job. In the letter, your last day will be the day your two weeks notice ends. So, once you submit the letter, the organization works around that and finds someone within the company to replace you or vacancy out for new staff. Asides from helping the organization with a smooth transition, you should leave on the best terms possible. Your new organization might need a reference from your previous workplace, so imagine when they contact them and realize that you left without giving proper notice. 
In some cases, the company might even give you a counteroffer after you give them your two weeks notice, this is very rare, but it happens. The organization has invested a lot of time and resources in your growth and development and might not want to lose you. If this happens, weigh the counter offer well and be sure the new job offers more before proceeding with the resignation.
While there are no legal rules that stop you from NOT giving two weeks' notice, note that some organizations have you sign it in the offer letter that you must give them ample time before leaving. Failure to do these might lead to forfeiture of your salary, and in some cases, other benefits. Oh, and sometimes, it happens, and you might need to return to your previous job, it is important that you left on good terms.
Here Are A Few Examples Of Two Weeks Notice Letters
There are several reasons you might want to leave your job, hence why there are several samples here. At least one should suit your reason for quitting or coming close to it.
Example #1
Dear Mr. John Smith,
This is to inform you formally that I'll be quitting my role as Account officer for Smith and Co. Microfinance bank on the 15th of May, 2021. After working for this organization for three years, I have decided to start my own organization, it's small, but I've decided it's time to explore another career path.
I'm immensely grateful for all I've learned while working for this organization, the certifications and training as well. Its been a pleasure working for an organization interested in and investing in small businesses and their growth.
Please let me know if I can be of any assistance during this transition. 
Regards,
Eunice Isaac.
Example #2
21st March, 2021
Dear Ms. Joy Anigba
Please accept my letter of resignation from Joy and Sons effective two weeks from now. I have accepted a position at another company that will further my growth and development as a Human Resource Manager, but I will be forever grateful to everyone.
Making this decision was hard, seeing as this organization is the one that shaped me to be good enough for the new position I'm taken and I'm forever grateful for that. Don't think twice about asking if there's anything I can do to make this transition smooth.
Thank you for giving me the opportunity to work with you.
Sincerely,
(Signature)
Malik Rahul.
Example #3
August 6, 2020
Mr. Benjamin,
Project Manager,
KGYU Logistics,
LA, California.
I write to formally announce my resignation as a Bike Rider with KGYU Logistics. Two weeks from today will be my last day to ensure a smooth transition and give you enough time to find a replacement. 
While I am grateful for all I've learned here, I feel like I can do more than being a Bike Rider. It has been a sincere pleasure working with you and the team. Don't hesitate to ask for my help during these last two weeks as I will still perform my duties as expected.
Best wishes, and thank you for everything,
Jim Carrey.
Example #4
Dear Sandra,
Please accept this letter as my two weeks notice of my resignation from my position as a communication officer. My last official day will be exactly two weeks from now.
I have gotten a job as a communication manager with a telecommunication company, and after careful consideration, I realize that this opportunity is too exciting for me to decline.
It has been a pleasure working with you and your team over the last three years, and I'm grateful for all I've learned and the experience gained while working here. Without this company, I would not have gotten this new exciting opportunity.
I would love to be involved with the transition process to make it easier for the company and whoever takes over my position. Thank you very much for everything, and if you let me, I will like to be a part of the organization post-resignation, call me if you need anything.
Sincerely,
Esther Joseph.
Example #5
Email Format Two Weeks Notice Letter
Subject: Two Weeks Notice – Regina King
Dear Mae May,
I am writing to inform you of my resignation from Project Officer at Isaac N.G.O., effective two weeks from today. Hence this is my official two weeks notice. Thank you for letting me grow under your guidance. I will always be grateful to you for this opportunity. Let me know how I may help the organization during this transition process. 
Sincerely,
Regina King.
Note that some employers will prefer to receive this letter in person, so it is better you hand it over in person, but if you can't, email is just fine.
Example #6
May 6, 1905
Jared Holdings,
2334 Ransom Avenue, LA.
California.
Dear John,
Please accept my official two weeks notice from my position as a Creative Writer in Jared Holdings. While I've enjoyed my stay with the company, I strongly feel it is time for a new challenge, and I've accepted an offer from an advertising company based in London, UK. Your excellent leadership skills are what have prepared me for the next level of my career.
I hope we will have opportunities to work together in the future. Please let me know if there's anything I can do to make the handover easier.
Sincerely, 
Bruno Garcia.
Example #7
Dear Kenneth,
After three years with this organization, I have decided it is time to move on to other things. Hence, take this as my formal two weeks notice. By the 6th of May, two weeks from now, I will cease to be a part of this company. I truly appreciate the opportunities you've provided during my time here. Thank you for your continued support and guidance. I am happy to assist in the transition process to make it as smooth as possible.
Warm Regards,
Kendrick John.
Example #8
Mr. Drake,
This is to inform you of my resignation as a junior partner in Dumbell and Associates. The 24th of July will be my final day. My time with Dumbell has been truly rewarding, to say the least, and I can only hope that the people at my new job will be as warm and welcoming as you were when I joined five years ago.
Thank you for giving me the opportunity to learn and grow with you. Do let me know if there's anything I can do to make the transition smoother.
Regards,
John Snow.
Example #9
Dear Jacob,
I write to inform you of my decision to quit the company, this decision was hard to make, but as my entire family is relocating, I have to move with them. According to the terms of my contract, I will be completely available to work for the next two weeks. It's unfortunate to leave as I've thoroughly enjoyed my time with this organization. Working here has been immensely rewarding, and if I could go back, I will do it all over again.
Thank you for understanding.
Regards,
Jemima Khan.
Example #10
Dear Mrs. Jones, 
Through this letter, I hereby announce my decision to leave my position as an Accountant in ABC effective February 16th, two weeks. For now, this is to give enough time for the transition and handover. Working for you has been rewarding, and you've always made me feel valued. For these, I will forever be grateful and indebted to you. Let me know if there's any way I can make the transition smoother. 
Warm Regards, 
Noel Hancock.
Example #11
Dear Mr. Job,
I write to give you my two weeks notice, exactly two weeks from today, May 30th. I will cease to be a part of the organization. Thank you for hiring me two years ago with zero experience. I'm thankful that you took a chance with me and gave me the benefit of the doubt. Your amazing staff and you have helped me to grow into the amazing salesman that I am today. Thank you. Do not hesitate to ask for my help during the course of the handover and even after.
Sincerely, 
Ben Crook.
Example #12
Dear Mr. Ross, 
I am writing to announce my resignation from Hamper Coffee Shop, effective two weeks from this date. My last day of work will be September 9, 2001. The five years I've spent here have been both enjoyable and rewarding. I've enjoyed learning from you and being under your guidance. I also congratulate you on maintaining such a successful team and a  business dedicated to quality and professionalism. Thank you again for the opportunities for growth that you have provided me.  If I can be of any help during the transition, please let me know. I am thrilled to assist the team in any way I can.
Wish you all the best.
Sincerely,
Green Jade.
In conclusion, it is important to leave any job in a positive light, and a well-written two weeks notice helps with that. A two weeks notice could be the stepping stone to a well-crafted professional career, and the lack of it might also be a huge dent in your career.
Also read What is a Letter of Apology for Delay in Payment?
Two Weeks Notice Letter – How To Write And Examples