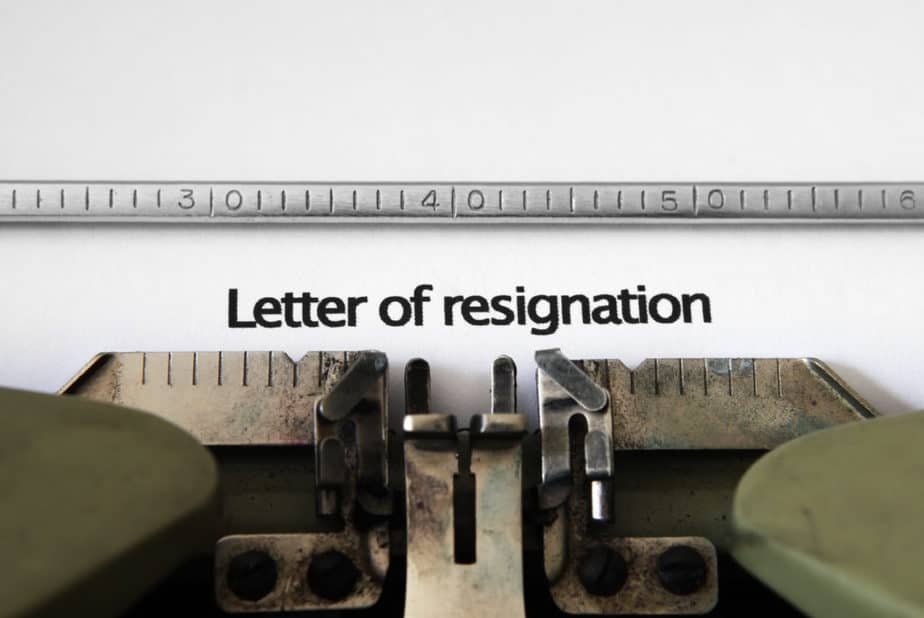 There comes a time when you no longer want to continue with your job. When you are offered to join the company, you follow a specific process – you apply, get shortlisted, get interviewed, and then finally submitted a joining letter to join the company on official terms. Here is the guide for How to Write Resignation Letter?
Similarly, when you want to leave the organization, you proceed officially. 
There could be numerous reasons to resign from your position. It could be another job you are interested in, you could not find yourself at the right place currently, you cannot sustain the pressure, or you are not treated equally or professionally in an organization. 
Whatever be the reason, you must follow a professional process to resign from your position in the organization. Being a member of the board or the director of the board, you are supposed to email a resignation letter to the company's authority or the organization following a decent professional process. 
Being the director of a board is vast, so is the responsibility and respect from your employees and the company. Most board positions are usually unpaid, but that doesn't indicate that you will not be entertained with any compensation.
If an official process is followed, you are compensated through any of the contacts you worked with within the company or any other scopes of work you have found all along this while.
Following a procedure professionally is what any board of directors must do. You have set an example in various ways through your work. Your board members look up to you for some reason. 
You must also remember that if you do not resign from your position professionally without giving a notice period to the organization, you are doing a disservice to the board members and the organization.
So, make sure what is ever the reason for your resignation from the organization and the position. You must provide a resignation letter providing a notice period and a genuine reason. You must email your resignation letter to the authority in charge and follow all protocols in your service. This shows your professional behavior and decent nature. 
What is a resignation letter?
When you are working in a company and get a great offer from another company, you will have to leave the current company or organization to join the other company. To do so, you must provide your employer with a resignation letter which means that you are resigning from your current position and company. 
Even if you have a different reason for resigning from the company, whether leaving on good terms or bad terms, specific criteria and protocols are to be followed. Hence, you must write a resignation letter to your employer or the company in a professional way.
How to write a resignation letter?
You must write a nice and decent resignation letter to your current employer or the company reflecting your positive intentions by adding few key points and keep it short and straightforward. 
To write a professional resignation letter, you must follow the following steps:
Write a letter in an official way
Use decent language
Give necessary details
Mention your current position
Introduce yourself along with your work in the company
Give credits to the company and show gratitude
Do not provide unnecessary details
Give the reason for leaving in an appropriate manner
Make sure it doesn't exceed more than one page
Make the letter short, to the point, and crisp
Mention the notice period
Write about training the fittest for your replacement
Lastly, give them your best wishes for the future
Don't forget to mention your contact details (Phone number, email address)
Sample Resignation Letter 
Still a little nervous to start writing your resignation letter? Don't worry, here is a sample template of a resignation letter mentioned below that incorporates the above points:
Jenifer Spencer
45 Brown Street, Road Town, NY
25/08/2021
Charles Walter
Board of Directors
XYZ Company
156 Street, ABC Road
Finance House City, NY
Dear Charles,
I am writing this letter to inform you of my interest in XYZ Company, from where I received an offer regarding ABC Job. I regret to inform you that I will no longer continue as a Board of Directors of this respected organization. 
I regret to inform you that my last day of employment will be [DATE].
I have loved working as a director for this prestigious organization. It has been a pleasure working with the teams and employees here. It has provided me with valuable exposure and an experience that has helped me throughout my position for the periods of [no. of years]. I am obliged to this organization for providing me with this platform for these years. 
I wish you all the best and good wishes for the future and growth of the organization. 
I am providing notice of [no. of days] in which I will complete the rest of my work. Therefore, I hereby request you to assign a director for this position as my replacement in the organization.  
Charles, I would like to convey my good wishes to this company and the staff members. I thank this company for its smooth functioning and the exciting experience it has provided me with. You can contact me anytime at or get in touch with me at [email protected] anytime you want.
I look forward to being in touch with you, and you may contact me for any further information or related work. 
Yours Sincerely,
With Best Regards,
Jenifer Spencer
What next?
As you are a Director of a board, and to resign from this position and organization, you will need to fulfill specific requirements like filling up Companies house forms, official emails, providing details of documents you were responsible for, payment slips, your accounts in the organization, and similar official criteria will have to be followed.
As you are done with the resignation letter now, you will have to email the letter to the board of directors and Registrar of the organization. Once they receive your email, they will provide you with a reply with an acceptance to the resignation letter soon. Then you may continue to work within the notice period you had given. 
You will complete all the necessary formalities and resign professionally from the position and the organization. This shows your professionalism, decent behavior, and service to the organization. 
If you are working somewhere, no matter how many years and your age by that time, you will be acquainted with other offers and companies that you will find suitable in switching to from your current organization. So there is no negative thing about resigning from your present organization for a better offer at another organization.
So these were few tips and a sample template discussed above for your assistance in writing up a resignation letter. All you have to keep in mind is that your position means something, so to keep the dignity of your personality and position, one must always choose to behave professionally. 
To have a practical insight into detailed tips and templates, visit the website: https://www.monster.com/career-advice/article/resignation-letter-sample
To know the process of resigning as a board of directors or a board member, visit the link below: https://www.realbusinessrescue.co.uk/articles/directors-advice/how-do-i-resign-as-company-director-and-remove-myself-from-company-records
**Thank you for your time**
How to Write Resignation Letter?- For Board of Directors Non-Profit