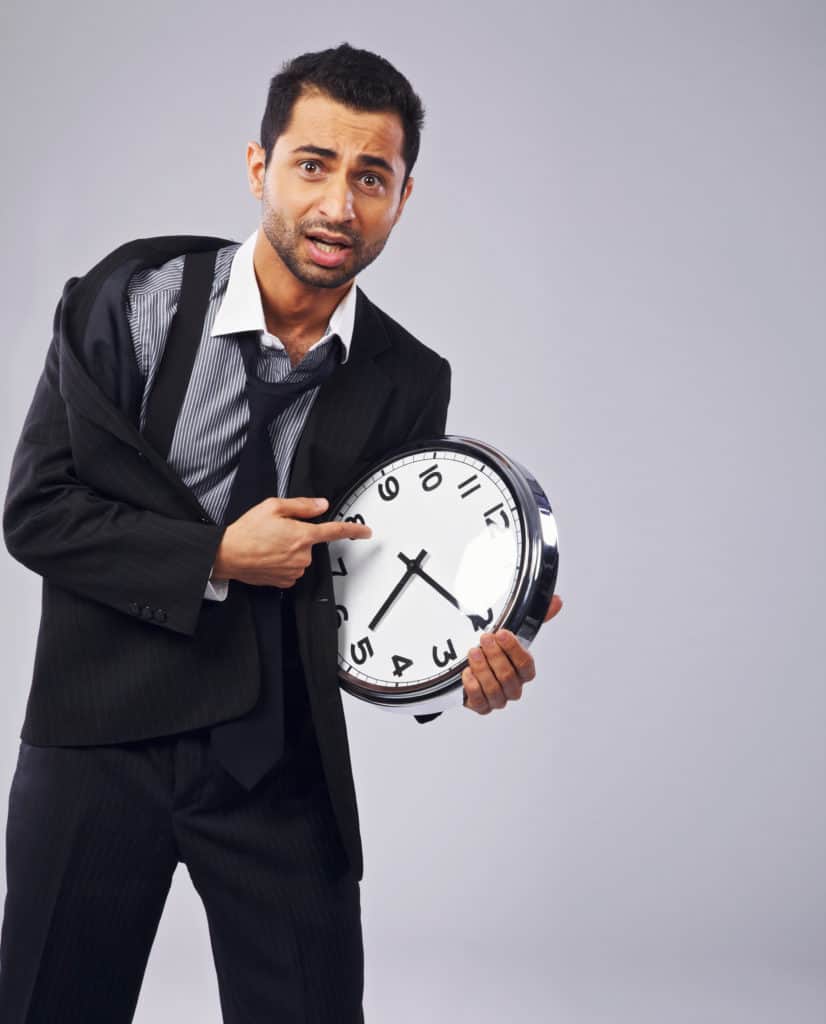 An interview is a search for the right talent that benefits the company in fulfilling their requirement. The interview board is usually of multiple people having skills and tactics of understanding the requirements of the company and meeting them by hiring the right fit. The recruiter evaluates the candidates and gathers all of the necessary information to locate the best candidate for the job. The interview helps candidates showcase their abilities and interests. First and foremost, you should make every effort to prevent having to reschedule an interview. Here is the guide for How to Reschedule an Interview by Email?
Life, on the other hand, happens. Circumstances may arise that necessitate an immediate rescheduling of the interview. They will have to reschedule the interview if either of them has an unforeseen issue i.e. the person to be interviewed or any of the panel. When you realize you will need to postpone, it is critical to reach out to the appropriate people and inform them as soon as possible. You will appear more prepared and on top of things if you can reschedule your interview soon. An email with the necessary persons CCed as a follow-up following a phone call is also a good idea.
Few pointers to consider before you write a mail to reschedule:
Notify the candidate as soon as feasible about the postponement.
To avoid ruining your chances of landing the job or finding the ideal employee, communicate respectfully and professionally.
Even if you have no control over the circumstances of your rescheduling, apologizing will make you appear more polite.
Although you will want to be flexible and leave this open-ended, suggesting a few reschedule dates shortly can help. Make sure do not keep a lot of gap for the next schedule
You should confirm your new appointment time and express gratitude for the postponement. It will guarantee that everyone is on the same page and that there are no unpleasant surprises when you arrive for your interview.
Make it obvious to the candidate that the interview has not been canceled and that you are still interested. As a result, if at all possible, recommend a new day and time. If you do not have a day and time set yet, inform them that you will contact them as soon as possible, and do not forget to get back to.
In your email, let your recruitment manager know that you are still looking forward to the interview with the same enthusiasm and interest.
It is critical to send a professional email when rescheduling an interview. However, you must first contact the recruitment manager by phone before sending the email.
It is because, due to the volume of emails they get, they may not be able to view yours. Calling ensures that the recruiter receives your message promptly and that you and the recruiter agree on a new day and time.
Here are ways in which you could write a mail to reschedule your interview:
1st Case
Subject: Interview Rescheduling
Greetings, [Interviewer's Name],
Regarding my planned [job] interview at your prestigious organization on [day/time], I regrettably notify you that [explain why you need to reschedule]; I will be unable to attend the interview on the scheduled date.
I am available to meet with you [new times]. I would also be pleased to discuss any additional scheduling options you suggest.
Please accept my heartfelt gratitude for your patience.
[Name of the Candidate]
[Address and Phone Number]
2nd Example 
The Title Remains The Same
Greetings, [Candidate Name],
It is unfortunate to inform you that your interview needs to be postponed since [Explain why the rescheduling was necessary; for example, a member of the hiring board would be unavailable on the scheduled day owing to unforeseen family obligations or any other reason due to which the schedule needs to be changed.] Your interview revised schedule is [new day and time].
Forgive me for any discomfort it may have caused you.
Let me know if you need any help, you can get in touch with me via email or phone
Thank you
(You're Name)
(Contact Information) 
3rd Illustration
The subject line would remain the same, or you could change it 
Greetings, Sir/Madame
I am writing to let you know that I received an interview invitation for (mention the position) from your company via email yesterday.
I am afraid I will not be able to attend at that time because I have a doctor's appointment. I sincerely regret asking for my job interview to be rescheduled.
I would greatly appreciate it if you could reschedule my interview for a period after (Mention date and time).
I am anticipating a favorable answer.
Regards, Sincerely,
(You're Initials)
4th Prototype
Mention the Reason for Mail 
Dear (Candidate's Name)
I am afraid I will have to ask for rescheduling as due to urgent work the board members have to travel.
Here are a few slots for the interview, do let me know your convenient time and date so that I can fix the schedule accordingly. (Date and time)
I eagerly anticipate your confirmation as soon as feasible and apologize for the schedule change. Hope it does not harm your schedule.
Thanks
(You're Name)
(Company details) 
5th Representation 
Subject Line:
Greetings,
I am looking forward to speaking with you about my responsibilities and job.
Unfortunately, I had to reschedule the interview due to a minor complication. As a result, I am hoping that we reschedule the interview for a later day or time. I am available on a couple of different dates and times that might be convenient for you. I hope there will be a slot that suits you.
I am confident that you will find a way to see me.
Thank you for understanding. 'Interviewer/Name,' Employer's
Best Regards, Your First and Last Name
Now that we have seen some formats, let us understand the terms that could be useful in writing such mail.
Think of how it feels when the schedule is changed. Consider the inconvenience, time, and money they will lose as a result of this. You must use a lot of civility and apologies to try to alleviate their dissatisfaction. As a result, the most important guidelines are civility, fairness, and timeliness.
When canceling an appointment, give proper notice as soon as possible. It is only a simple remark like, "I regret to notify you that I will be unable to attend our meeting tomorrow."  Or unfortunately, due to an unforeseen event on (Date and time), I would greatly appreciate it if we could reschedule our meeting for next week.
However, an apology should be in the email's opening few lines. 
Example:
Please accept our heartfelt condolences. 
It is also possible that the candidate works full-time and might not attend a job interview during business hours and so has to make the changes in the schedule as per their work commitments.
Or you could also put it this way
Request you to accept my heartfelt apologies. I am not available to attend the interview scheduled on [date and time] due to unforeseen circumstances. 
When you finally meet them, express your gratitude for their patience and how much you value the opportunity to meet.
Conclusion
Make sure you have an explanation, be proactive in suggesting a different time, and be honest and kind. Also, remember to collect words and phrases that you will use regularly so that you have ease in communication. A justification for postponing is something that the recruiter must include in the rescheduling email. A competent recruitment procedure aids in the retention of candidates' attention and improves their overall experience. This goes a long way in creating an impression of the company in candidates' minds as well in the This could be harmed by a poorly handled hiring procedure.
Finally, when you need to reschedule an interview, this is a factor to consider. If you are considering sending an email to request a meeting postponement, keep in mind that you cannot ensure that the recipient will receive it. After sending a formal email, you should also arrange to call the person. In an emergency, if you want to be certain that your recipients have gotten the notification; you can telephone them straight after sending the email. In the vast majority of circumstances, sending an email will be enough. Calls should be done when there is no response to the mail even after 24 hours have passed of the working day or an appropriate timeline depending upon the working hours of the organization.
There are various reasons why people need to adjust their job interview schedule, including illnesses, family emergencies, and significant professional duties, or any other reason for that matter. Even if your health is excellent, anything can happen. Be prepared for the worst. Because missing an interview is a surefire way to failure, rescheduling is frequently the only chance to secure the desired job. Even though the following template will do the work for you, you should avoid making rescheduling a habit and do not reschedule your rescheduled interview.
It is bearable to do it once, but doing it again would make you appear untrustworthy and harm your reputation.  I believe this is something that none of us would like. Remember that unexpected situations happen, and hiring managers are people, too—which means they will understand most of the time. But do not fake a situation, make sure the reschedule is done due to a genuine reason and it is done since there is no other way out to keep up with the schedule.
Do not miss or request a reschedule for your new interview now that you have successfully rescheduled your previous interview. If you must, you run the danger of losing the hiring manager's interest in you as a candidate for the job. And the same applies to recruiters as well. Candidates may lose interest which may result in the loss of hiring a skilled professional for the company. The change of schedule may have a negative impact so do take utmost care while rescheduling. Always look forward to keeping things positive. After all the efforts of scheduling and rescheduling the interview, Make sure you prepare well. All the best!. 
How to Reschedule an Interview by Email?- Sample Emails