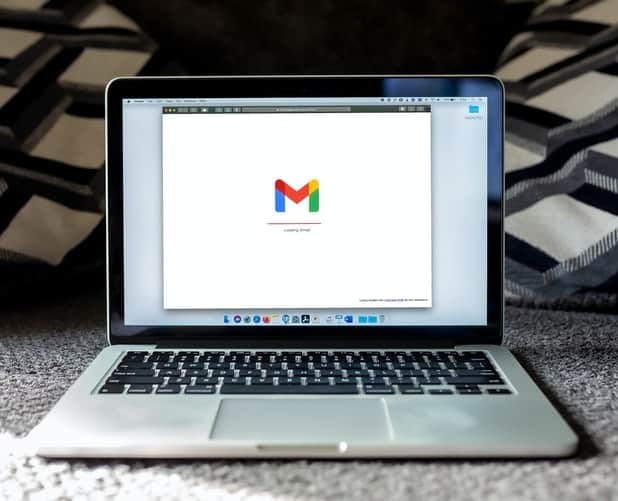 So, first of all, congratulations if a professional company has selected you. It gives so much pleasure to a person who needs a job and receives a call or mail regarding a boarding call letter for joining their company. Today's topic- How to Email HR While waiting for an offer letter?
Most of the time, there have been cases where people don't know what to do while you are waiting for an offer letter, and you need to email HR. So, here we are helping you with an idea which you can never regret for! There are always additional steps that are to be taken while you mail an HR.
So, what is an offer letter? It is a formal communication that the job you have applied for is accepted and professionally drafted by the company you will associate with.
Decent Follow up note.
You must start by giving greetings and then begin the body of the email. The things to include must be planned before writing. If it's been a long time after being selected and you are just sitting and waiting for an offer letter, then that should be avoided at all times. Sometimes, cases like these have to be dealt with differently and not like the usual ones. 
Body of an email
You should start by showing a great enthusiasm that you are pleased and want to know about the different status. 
Keep your body short, simple, and to the point. 
Don't overburden it with whatever knowledge you have. 
And while you are concluding, write "a line of revert would be appreciated and obliged" or something like this to show that you need a response to your email. 
Suggest to them how your strengths and achievements can strengthen their company.
Remind them of the deadline if they mentioned any and show them you are still interested even if the deadline is crossed. 
Do mention if they need any extra details. 
Always check for grammatical errors and spelling mistakes. 
Thank you must be mentioned at the end.
Remind them to speed up the process as there are many companies in competition.
Don't act like you owe anything to them.
Be persistent. 
Breakup mail is a big no. 
Do remember to CC the persons there during the process and if you have their mail ids. 
Format example: – 
Good morning (greetings)
Subject- following up for the position ___________ offer
Dear name/ HR, 
I hope all is well or you are doing good. It's been a time to post our formal talk regarding the offer. I know you probably must be busy, but I was excited to continue in this position. Also, I waited for an offer letter from your end after the discussion that we had. (Ask the Hr politely that could you please update me about the XYZ matter at the earliest or anything you feel is polite enough.)
Requesting you to send an offer letter and update and assist me regarding the status of my application. Do let me know if you need more details. 
A line of revert would be highly obliged. 
Thanking you, 
Regards,
(name) 
(Phone no)
 There are many ways people can write emails, but the subject line must always be catchy and engaging. 
If your interview was telephonic, keep them short and to the point but always remember it should be engaging and must give a feel to HR that you want to work with them.
Understanding the causes behind the delay
Generally, we don't know what goes behind the selection. Most companies follow the process of first the hiring manager approval > HR approval > your recruiter receives a copy of the license> and then final call. There could also be a reason that the mail is still in the drafting process. Always make your mind clear before applying. That waiting period is always time taking and sometimes annoying.
So, we don't know where the process has been delayed. That's why sending a follow-up note with your name and phone number is an excellent way to increase your communication process. 
If your interview is short, then there may be a case that you are shortlisted, but they are still waiting for more aspiring candidates. So, it's better to follow up before someone else grabs opportunities that came for you. 
Cautions
It's always better to have a job offer letter via mail as proof because through verbal offers, sometimes people have a risk of losing a job before you start. Because the person, if by chance, denies the offered position, then you must have valid proof. Never give your original personal documents and check whether they have the facility of salary slips, provident funds, etc. 
You should always send a personalized email to whomsoever you had a conversation.
Stay in touch with the company
You should write the first follow-up after 24 or 48 hours.
Do ask them for the next steps that are to be taken. 
Give them the confirmation that you agree with the terms, conditions, and policies they have. 
Always take a signed copy of the offer letter.
After drafting an email, please reread it to check if there are any mistakes. 
Format for asking them about next steps
Write subject – position and role.
Hey with name, 
Tell them thanks and appreciate the efforts that they have made for you.
The main reason for writing this email is to ask them whether they will send an offer letter in hand on the first day. 
And again, ask them that if they need any sort of help. 
Thank them and write that you are looking forward to joining their team. 
Thanking you
Best regards, 
Your name and phone no. 
Some of the signs that you got the job after an interview are: 
The word "if" becomes "when."
Conversations become more casual.
You are introduced to other teammates.
They ask for your suggestions about salary structures.
Indication of what they like.
Discussion of perks with you.
Follow-up procedures are discussed.
They can even contact your references.
Your views matter on the topic that is being discussed. 
Understanding insights  
According to a report, 91% of recruiters wait for follow-ups and thank you notes. But due to miscommunication and misunderstandings, 51% of candidates don't send them, making recruiters cancel their job procedures. Therefore, you should always keep in mind who you are writing an email to. Whether you should use a formal or informal tone, it's up to your understanding.
Like for example- rather than writing 'sorry for the delay' you should write "Thank you for your patience" or if you are asking about someone's views over something rather than writing "hopefully that makes sense," you should write "let me know if you have more questions." Also, one of the most basic mistakes people make is that they rewrite mail if there is any mistake instead of asking if it would be easier to meet in person and discuss valuable details, etc.  
So, one must keep these minor points before sending a mail and continue your job search process because we never know what happens in the future if you sit and wait for an offer letter. Good luck, All the best for your future endeavors! 
How long does it take for a company to send an offer letter? 
Once confirmation is given about the job, then in a week or 15 days, you'll probably get an offer letter. But don't stop giving a reminder mail to the company. 
Can I ask for my offer letter to get revised?
Yes, you can ask for an offer letter to get revised whenever you feel there is a difference in the salary or job position. 
What things to be kept in mind before joining a company?  
Please keep in mind that the company never asks for original documents and even so, if it does, please don't. However, do check the formalities and whether they provide salary slips, etc. 
Should I send follow-up mail?
Yes, you should, but only when you know how to write and format one.
Should I simply ask when you are finally making up your mind? 
No, dear, I know the process before getting an offer letter is annoying, but you should be patient and politely ask them in the mail itself. If you have their phone number, check if you can WhatsApp them or call them.
When are background checks done?
They are generally done during the hiring process when the conditional offer has been shared but before the employment has been finalized. Because it is a time-consuming process, employers like to run these checks on an individual basis for every candidate. Typically, the company checks seven years of background if there is anything related to criminal or court cases. 
How to Email HR While waiting for an offer letter?