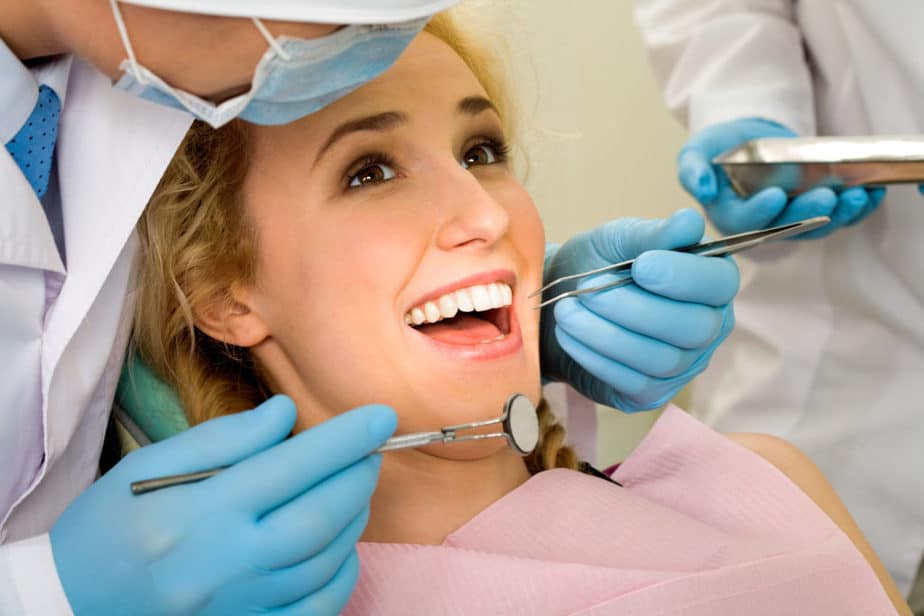 Dental issues are something every individual experiences, may it be due to fixing, removing, cleaning of dentures, a bad case of cavities, gums bleed, or extraction of wisdom tooths, it is a prolonged, painful condition which may last from days to weeks if not treated and even for a while after being treated. Today's topic- Dental Excuse Letter for Work Format.
Now at work, assignments and projects demand an employee's full attention so that he/she can give their 100 % dedication towards the company and achieve their stipulated targets within the promised deadlines. 
This is something the companies understand. As a result, an agreed-upon number of paid leaves is awarded to all employees and medical leaves in many corporations. 
But that does not mean you can just vanish for a day without any prior notice or mentioning the reason for a leave in a well-structured formal letter or email to the head of the department. 
And this is where we come in to teach you about how to construct a proper leave application or letter to the head of your department or the HR personnel. 
Format and example of a formal leave letter – 
So, even though the leave may be paid, you still have many people counting on you, and you can just decide on your own that you won't be going to work today. 
Different companies have different criteria and processes for validating or accepting a leave application by an employee who may vary. Still, here we'll tell you how to construct a socially acceptable letter for leave that will be counted for in the records if even rejected. 
FORMAT
SUBJECT – The main reason for this mail, in short, and to the point so that whoever views the mail understands the reason at first glance. 
Dear ma'am/sir (RECIPIENT'S NAME) 
BODY – Elaborate the whole scenario in the mail, the reason why you won't be able to make it, and the period for which you will be absent, mention any pending work you had which has to be dealt with immediately and how to deal with it in your absence, keep your body crisp and to the point but also make sure you include all the details, explain to them what the doctor has recommended if you need leave from work post a visit to the clinic.  
Also attach proof of your illness, like a certificate from the dentist, a medicine prescription, etc. 
THANK YOU 
YOURS SINCERELY 
(YOUR NAME) 
Close the mail with pleasantries as usual. 
EXAMPLE 
SUBJECT – Urgent need of sick leave for a dentist's appointment. 
Dear Shweta Ma'am, 
I'm writing to notify you that I need to take sick leave from work today due to an urgent appointment with my dentist in Howrah. Since yesterday evening, I have been bearing a painstakingly bad toothache, maybe due to a cavity or infected gums. 
As per the need of the hour, I won't be able to make it to the office today, as my dentist's clinic is in Howrah, which is a good 200 km from Salt Lake, and It'll be impossible for me to go there and come to office as well. 
For now, it's just a day's leave, but according to the condition and the medicines prescribed, I'll let you know if I'll be absent from the office for a few more days. 
Anyways, under any circumstances, if any urgent work or error arises, please forward them to my teammate Sourav Ghosh; I have already briefed him regarding my situation and how to handle work in my absence. 
As soon as I get done with my appointment, I will mail you the letter from the dentist. 
Thank You 
Yours Sincerely 
Aditya Kaushik 
Consequences of not mailing a leave application 
So, for the first part, if you don't mail a formal application of leave, it will be considered rude, immature, and unprofessional on many levels. 
The reason for this is several, like – 
First, you are an adult working in a company that pays you for your work, so if you start being absent from work without any notice, it will adversely affect their payload system and work progress. 
Secondly, suppose you do not appear at work till the half-day. In that case, the HR manager is sure to call you up and enquire about your whereabouts. Then whatever your reason may be, it will appear unethical and bizarre. 
Suppose such prolonged days of absence are to be continued. In that case, there is a fair chance that you will be fired from your position in the company and may face legal charges with a hefty sum of money to be paid to the organization. 
And, not, to say the least, you will most probably tarnish your reputation in the company. Any other company or employer will be anxious before hiring you in their company which will adversely affect your career, resume, and track record. 
Final Statement
Don't make a big fuss out of it, if due to any reason you won't be able to make it to the office on a certain day or a prolonged number of days, send a mail to your head of department with HR in CC, explaining your situation and most of the times if the situation isn't trivial, they won't mind allowing you a day or two of leave. Just make sure to mail and don't disappear. Thanks for reading till the end! 
FAQ (FREQUENTLY ASKED QUESTIONS) 
Q. Can we issue a fake dental report for leave?
A. Yes, you can, as it is technically possible if you know any dentists closely. Still, we strongly recommend against it as it can create chaos in the future. 
Q. Is there a need to call the employer even after sending a mail? 
A. No, it's not necessary, but it is considered polite if you do so and even earn you extra points.
Q. Can we fix an appointment a few weeks in prior and ask for leave in advance? 
A. Yes, that will be considered extremely professional of you, and you will also get to finish all your pending work before the appointment. 
___________
Dental Excuse Letter for Work Format- And Examples