Dunkin is an ace player in the market of hot regular/ decaf/ flavored coffee, iced coffee donut bagel, and muffins. Dunkin has more than 11,300 restaurants all across the world, which includes 8,500 restaurants in 41 states across the US and more than 3,200 restaurants internationally across more than 36 countries around the globe. Founded in 1950 by Bill Rosenberg. With such huge places to run one may need employees. With over 10,000 + employees employed by the company; Dunkin offers great opportunities to people of every age category. let us know about that the What Is The Youngest Age To Work At Dunkin Donuts?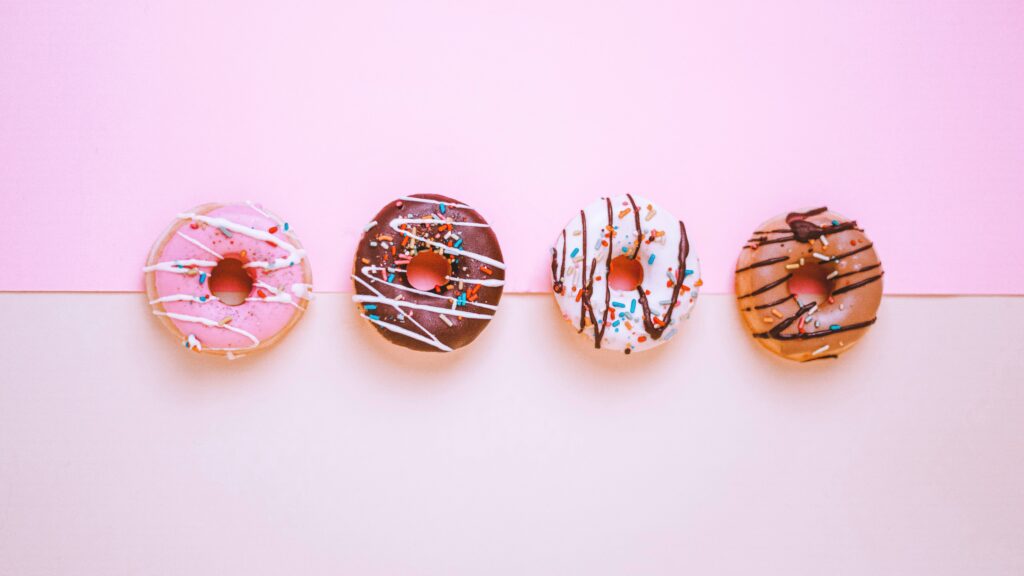 The youngest age requirement to work at Dunkin donut 
Dunkin donuts being an American company in the food and beverages industry have over thousands of restaurants in several countries which are run by its franchisees. Dunkin donut is a suitable place for people of all ages to find themselves a job there. But the starting or entry-level applicant should be of the age of 16 years whether he is applying as a crew member, shift leader, or baker, the managers must be of 18 years. With one being 16 years old they get a valid work permit.
Opportunities for different age groups
The minimum age requirement for work may vary from store to store. As Dunkin donuts are franchises that are locally owned the job description may vary for each store. A franchise is an independent business owned by a sole owner who is responsible for running the everyday operations and making decisions which also includes taking on the decisions related to employment. A franchise is the one taking decisions about their wages and other benefit programs, and it may vary from franchise to franchise.
Opportunities vary at every franchise, as the franchise might be part of Dunkin but the decisions related to one employment are solely up to the franchise to take. If one is hired the franchise is the sole employer of you.
Duties 
A crew member at Dunkin donuts is responsible for delivering a good and friendly experience to their guests. They are supposed to prepare the products as per the operational and quality standards and to serve them with happy faces and enthusiasm in a clean, fast-paced environment. They are the ones who try to give a reason to the customers to come back with their service and teamwork. They have duties as such, work well and interact with others respectfully, being able to learn and execute multiple tasks as the need of the time. They are also responsible to resolve guest issues and maintaining a clean and neat work environment for the customers. They are supposed to execute restaurant standards and take marketing initiatives. One must prepare and should deliver all the products according to the standards set by the brand. 
Salaries to expect as an employee 
16 is the age to work at Dunkin donuts whether the role is a baker, shift leader, or crew member. The hourly earnings of Dunkin donuts vary for employees according to the state and city minimum wage laws. But the average salary per hour for a crew member will be around $15. The average pay range for a shift leader per hour is $10 and the range for the baker is between $9 and $15 per hour. 
Dunkin's donuts are a friendly company and they do offer jobs to teen workers. One can easily apply for a job without any prior experience to get hired. But with experience can land a higher pay rate of hourly pay. It could be roofed helpful to reach supervisory and management positions faster. One can generally expect an average salary of $48,000 per annum. The average salary increases for the roles and jobs in corporate and marketing.
Perks of being an employee at Dunkin Donuts 
Every Dunkin donuts employee gets a free donut and rink during each shift, and a ten percent discount too. Though these benefits are only limited to full-time employees. Dunkin donut has a company website where one can apply for suitable jobs for themselves. They present a separate application icon for both corporate jobs and another for regular jobs. One could easily find jobs available in their area Dunkin donut franchise, it could simply be done by entering your location you will be redirected if there is a job available. There are usually more jobs for entry-level candidates as their so many franchises to run. 
Dunkin employees enjoy perks such as having discounts on coffees, company covering for their health insurance, and life insurance, with paid time off for vacation, sickness, and personal time. Flexible shift hours are the biggest perk of being an employee at Dunkin donuts. Having such a big franchise comes up with perks, some branches even offer monthly and yearly bonuses to their employees. The employees also receive benefits like tuition fee assistance, community involvement, and also helping with ongoing education, though these perks are uncommon. Dunkin often offers lots of opportunities and training to their staff. 
Conclusion 
As it is known that Dunkin is a major food and beverage company, which equals to the work environment being very fast-paced because of the traffic of customers. Every franchise has something different and unique to offer whether it is a culture or team environment, but always expect good traffic, friendly employees and colleagues, flexible work hours, and shirt time breaks. For one to get a job at Dunkin donuts he should be the age of 16 minimum, because that is the youngest age of someone who could work at Dunkin. The job has perks it also has tiring days, and a fast-paced environment where you have to be on your feet all day and on your toes when there is heavy traffic of customers. 
What Is The Youngest Age To Work At Dunkin Donuts?