Ocado is a company that works to improve grocery services to customers. It has completed 21 years of grocery retailing. As of 2020, the company has a revenue of 2,331.8 million Euros. It is a UK-based company. The company successfully shares a 50% joint stake in the UK online supermarket. It was also listed on the London Stock Exchange. Its competition companies are Waitrose and Wm Morrison Supermarkets. Working for such a successful retail company is worth or not can be decided based on its employee reviews, its mission, its values, ratings, etc. The article brings into view the pros as well as the cons for helping you in deciding about Ocado. Let us know more about "Is it worth working at Ocado?".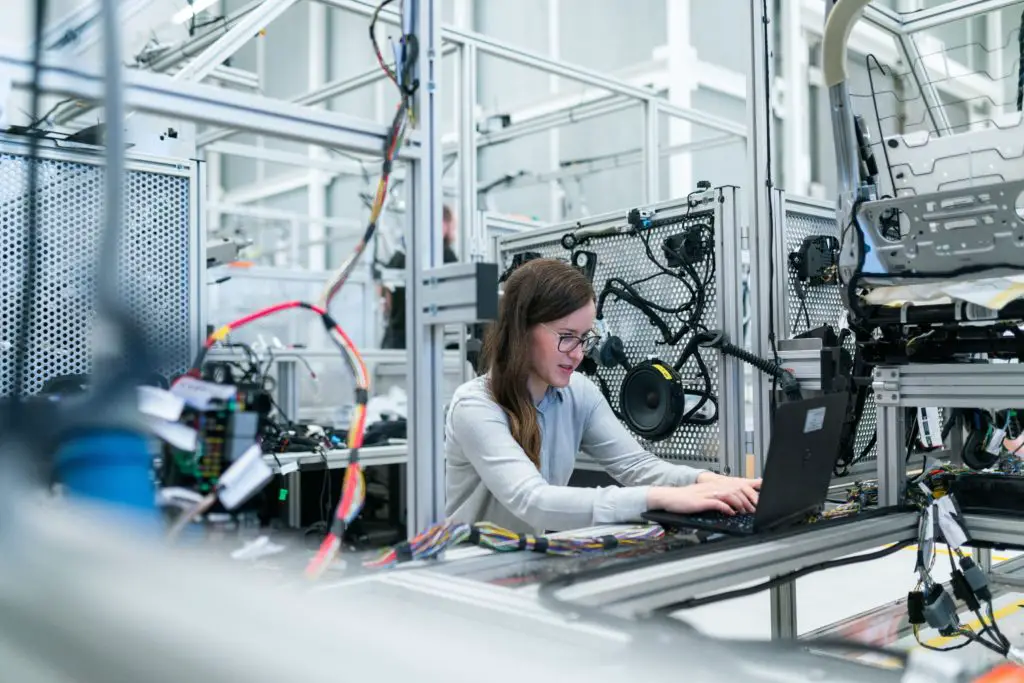 Analysing employee reviews, 'Indeed' rates Ocado with a 3/5 rating out of the 1.2K reviews. 'Glassdoor' rates Ocado as 3.6/5 out of the 959 reviews. Thus analysing many such job websites Ocado had an average of 3/5 ratings for its pay, learning opportunities, people, and leadership. Analysing the reviews, some were extremely bad while some ratted it 5 on 5 and gave it extremely positive feedback. Most of the reviews pointed out the improvements that were required and gave an average rating. Summarizing the reviews, let us take a look at the positive points first-
Helps meet personal goals
Fair job pay (although some employees disagree based on their different job posts) 
Time and location flexibility
Excellent benefits
100% Job security
Good job culture to meet and build new relationships with people from different departments 
Employee discounts
Worth the time despite hard work
Having pre-planned day
A good place to start/end your career
These points need improvement
Lack of sense of belonging
Lack of manager support (in some cases)
No personal appreciation
Low pay- for some job posts
Heavy-duty, long working hours
Sometimes have to work at weekends
Poor management
Poor work-life balance
While scrolling the internet, you may find a contradicting review just below a positive one. Everyone's perspective and experience of the job are different. There are even people commenting that the job and its pay are as expected from a warehouse job. Some say that you eventually get used to the job culture and it is quite manageable. Most of such reviews might leave you confused thus let's look at other aspects of Ocado to get a clear idea.
The mission of Ocado
Ocado aims to simplify and offer the most efficient shopping experience to the customers. The pandemic forced stopped the offline retailing, thus Ocado now aims to spread its online grocery shopping customized individually with the help of the latest technology.
To hire talent in such a way to keep the company's services relevant and a step ahead of the competition companies.
Ocado has launched the 'Ocado Smart Platform' for fulfilling online grocery retailing.
To connect various Grocery retailers which will help in the growth of the online platform.
Ocado's mission makes it clear that it has a rich future in online grocery retailing. The fact that it offers affordable groceries by aiming the producers directly to the customers, attracts more customers. The employees will be greatly benefited by this. It is now labelled as one of the fastest-growing grocery industries.
Why join Ocado? 
This section highlights the values of Ocado. It also tells Ocado's approach towards its employees and its business. 
Ocado doesn't believe in following a norm to be innovative.
It believes in crediting all of its global partners and employees for its success.
It believes that none of its employees and customers are in this alone – effective communication
It promotes the success of its employees who go an extra mile for customers
Constantly improving, being innovative is what Ocado aims for.
How will your workplace be?
Ocado supports diversity and inclusion. As flexibility at work is important, Ocado provides a hybrid working pattern according to the necessity of the team. Connecting one-to-one is the main motive of solving problems, being innovative, and investing time in business growth. Different business strategies at different places according to the requirement of the workplace. 
Ocado prioritizes the client approach. It also offers two weeks of annual paid leave (might differ according to the location that you work in). Implementing technology and systems in the workplace makes it easier to handle a hybrid workplace, making work from home also possible for specific job positions with the pandemic in view.
Ocado's career areas
Apart from warehouse jobs, Ocado offers the following career areas.
Engineering- at Ocado, you can be a part of enthusiastic engineers who are working on horizontal scaling, voice ordering technology, easy payments tools, developing much-needed technology for personalising channels for customers to ease home delivery.
Product managers- they are expected to be agile, observe the business close enough to collect feedback, and immediately work over it for future directions. They monitor the sorting, storing, picking, packing, delivering online groceries.
Data science- they generate value out of the data collected using languages like Java, Python along with libraries like Scikit and TensorFlow.
Robotics- here you get opportunities to design, research, develop, and build advanced robotic systems through machine learning, hardware, software, computer vision and perception, mechatronics, simulation, and data science. Innovation at its best, they are further used in packing products and avoiding manipulations.
User Experience- they maintain the Ocado Smart Platform. They monitor the interface, work on AI platforms, provide customer solutions through android or IOS. They are the closest to the users. They are also working on providing accessibility to visually impaired users and also to those who are beyond geographical boundaries.
Research and Development- the main feature of this career path is that it involves people of different professions intersecting, where all of them work together to deliver innovation at speed. They focus on machine learning, motion control, sensors, artificial intelligence, 3D printing, simulations, etc.
Such a wide range of career areas along with Ocado's mission and values thrones Ocado as the next biggest online retailing company. The pandemic has instead made it possible for online shopping to reach every door. Ocado is a perfect combination of a grocery retail store and an e-commerce provider. 
Apart from the UK, Ocado has its development centers in the U.S. in San Francisco, Las Vegas, and Toronto. Centers in these important cities in themselves are proof of Ocado's success. The cons in according to the employee reviews might make you judge Ocado as a wrong place to work for, but all of those reviews were completely on their personal experiences and as per an individual's expectancy from a job. Irrespective of this, an experience from Ocado in your resume will never let you down!
Is it worth working at Ocado?