Phlebotomy is defined as the practice of making a puncture in the vein either to withdraw blood or to introduce fluids in the body. Any person who carries out phlebotomy is known as a phlebotomist. A phlebotomist's main job is to assist the doctors and the nurses exclusively in the blood sample collection process. Let us know more about "Phlebotomist Interview Questions".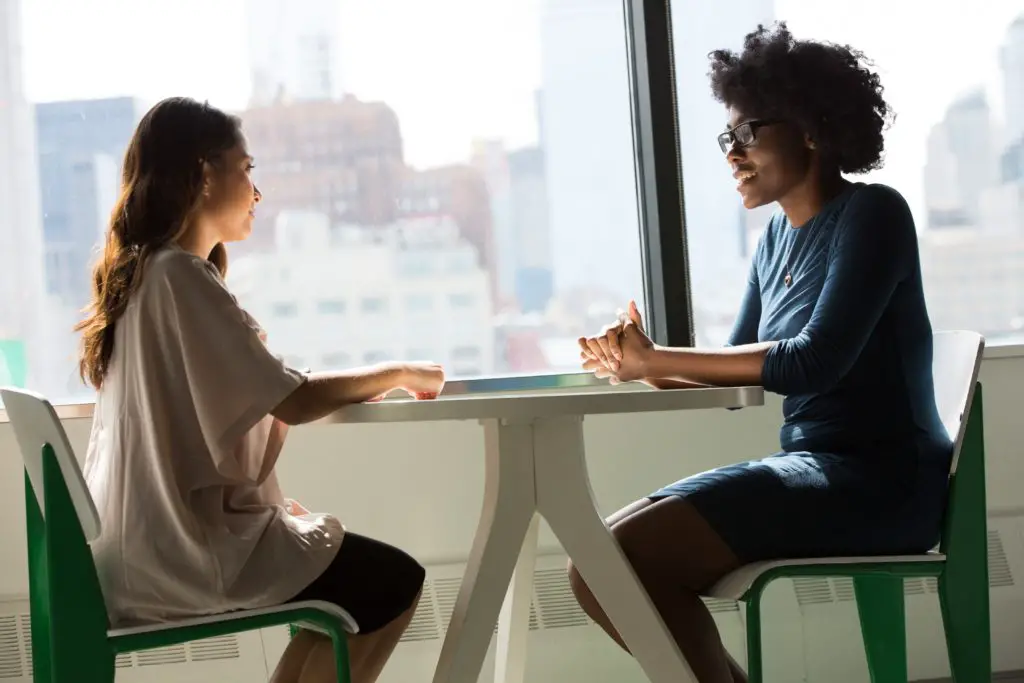 Choosing phlebotomy as a long-term career option can be highly rewarding as the growth rate for phlebotomist jobs is expected to rise by 17% in the present decade. This is a much higher number than the predicted growth rate of other jobs in the same period (which stands at a mere 4%). 
How to become a phlebotomist? 
In order to become a certified phlebotomist, one needs to complete a course, as is laid down by the state they want to work in. The course duration can vary from 8 weeks to 1 year, and may sometimes take a few more months if the state demands a separate employment certificate for working in the state as a health professional.
While choosing a course, students may be looking for one that is approved by the National Accrediting Agency for Clinical Laboratory Sciences (NAACLS). The course fees are nominal as compared to the salaries which can be earned once you start working.
Phlebotomist interview
With all set and done, you have got your degree in hand and walk in for an interview. One thing to note is, despite the predicted surge in job vacancies for the role, the number of places where a phlebotomist can work now is fairly restricted. As such, the competition is high and one can simply not afford to put a foot wrong if he/she wants to be hired.
In this article, we take a look at the most common questions which can be asked in the interview. We also take a look at the best way to answer each of the questions.
Question. Why did you choose phlebotomy as a career choice?
This question is a staple in any phlebotomist interview. Working with blood vessels and injections won't seem to be a lucrative career choice for many, so the interviewer is trying to know your reasons behind taking this job. 
While answering this, be sure to have a primary reason supported by a number of secondary reasons. You could explain how you had always been fascinated by the immaculate working of phlebotomists as a child and were intrigued to know even more or how you drew inspiration from a family member who worked as a phlebotomist. Back that up with the fact that phlebotomy is a growing field and you will have a strong answer to nail this question!
Question. What are the essential duties of a phlebotomist?
As already mentioned, a phlebotomist is to take a course, with the duration ranging from 8 weeks to a year, after completing high school. The interviewer wants to know what you have learned in your certification course. Mention the most important responsibilities assigned to a phlebotomist – collection and maintaining records of samples, communication with patients (and their kin), and preparing the results. Another tip while answering this is to mention how to stay organized and composed throughout the day so that mistakes don't creep in. 
Question. What is a mistake you made at your last job?
At first glance, this question might seem to be a little tricky but this is one of the easiest questions you want to be asked. It gives you an opportunity to show your honesty and confess a mistake you have previously committed. It need not be a grave mistake, maybe a minor mix-up you had made when starting your career or working as an intern. 
The most important thing while answering this is to mention how you had owned up and corrected your mistake back in the time and what are the steps taken by you to ensure that such a thing is never repeated again. There should be a serious tone in the answer giving the impression that you are not proud of what had happened.
Question. What do you do if a patient feels unwell while drawing blood?
Some blood draws can prove to be more difficult than others. If the interviewer asks you this question, he/she wants to know you would react in adverse situations. While answering, try to think of ways which could make a blood draw difficult and offer appropriate solutions – offering water to the patient in case of dehydration, trying to look for deeper veins in case the median cubital vein is not found after repeated attempts, etc. Do not forget to mention that you would consult the doctor/your immediate supervisor in case the normal remedies are not working well enough. You could also mention a previous experience you had faced when the blood draw wasn't going as well as you would have liked and how you had dealt with it back then with a calm head without panicking. 
Question. How do you react to agitated patients?
Most people do not react well to blood, injections, and needles. Hence, you might often be faced with situations where the patient is complaining or simply put, angry at you. 
The interviewer wants to know if you could handle such a situation efficiently by staying calm and providing a satisfactory response to the patient. This is another opportunity that gives you a provision to talk of your previous experiences and how you had managed to bring things under your control by talking with the patient and convincing them that you had their betterment in mind while doing the job. You can also mention innovative ways which you use in order to stay calm in these high-tension situations, like – listening to music, exercising daily, having an active friend circle, etc.
Question. Where do you see yourself in 5 years?
Whatever be the job you are interviewing for, this is a question you are bound to be asked. The interviewer wants to know if your goals are in line with the position they want to offer you and an indifferent answer might discourage the interviewer from hiring you.
While answering this, make sure to do your fair research of the place where you want to work. Googling their website and taking a look at their short-term and long-term career options would be a good idea. You might see yourself working as a professional for the coming years – gaining experience in the field, or you might even be interested in carrying out research work related to phlebotomy. The final answer should be well-thought-out and should justify why taking this job currently would help you in fulfilling your career goals. 
Question. What are the traits of a good phlebotomist?
Interviewers ask this question to measure your awareness about the job. They want to know what are your expectations from a good phlebotomist and how you would fit in the bill. While answering this, it is suggested to refer to the basics as is mentioned in the job description. Calm demeanor and efficient handling of the tasks assigned to them would most likely be the most important points of this answer.
Question. What are your hobbies?
The job of a phlebotomist is a monotonous one. There might also be times when a phlebotomist has to carry on with his duties even in terms of personal/public crisis. The interviewer asks you this question to know of your interests outside of work and how you would keep yourself relaxed in times of distress.
Your hobbies may include reading books, playing games, watching movies and tv series, doodling, etc. It is recommended that you mention a wide range of topics as finding a matching hobby with the interviewer might give you the chance to have a light-hearted conversation with him/her. You may also mention how your friends and family are supportive of you and help you in finding the right work-life balance. This question gives you a rare chance to describe your interests outside of the job and creates an impression in the mind of the interviewer about you as an individual.
Question. Why should you be hired for the role?
Again, this is a question which you are most likely to be asked in the interview process and offers you a great opportunity to make a strong case for yourself. You can touch upon a number of factors – including technical knowledge, strong personality, practical experience, etc. as to why you think you are the best candidate for the job. This question also gives you the chance to explain any gap in your CV. The interviewer also expects you to have sufficient knowledge of the company and how your addition would prove to be beneficial for the place, and vice versa. Remember not to sound too excited as this could give the impression you are trying too hard.
Question. Do you have any questions?
This is an important part of the interview as asking the right questions indicates your enthusiasm and excitement about the job. There should, at least, be a couple of questions asked and the maximum number should be three or four, exceeding which, there could be a negative impact on your prospects of getting the job instead. 
Your questions could simply be about your job profile and how you are expected to go about your job. Or, you can also ask about what are the growth opportunities in the job and what are the new fields you can learn about while being appointed in the role of a phlebotomist. Conclusion: This article was a complete guide as to how you should approach the interview for the role of a phlebotomist. It is recommended to keep a calm and assured mind while answering the questions and not to hurry through them. Rest assured, the job is yours to take and so will you with the right amount of hard work and preparation!
Phlebotomist Interview Questions – Know More