However, one may wonder and ponder over what makes amazon super successful. One of the major factors that contribute to the growth and prolific heights the company has reached is the quality of its workforce – but is it a good place to work? Here we will see Is Amazon A Good Place To Work?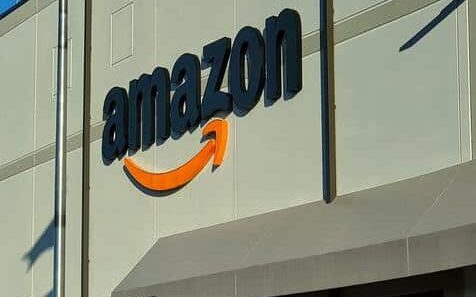 Is Amazon A Good Place To Work?
The answer to the question is Amazon a good place to work? is yes! Amazon is one of the biggest tech companies where if you get employed once, working with quality and determination can lead you to the peak of your working life. But there should be something more to clarify the question. So, the pros and cons of working at Amazon USA are as follows:
What does it offer?
Amazon claims to offer a variety of benefits to its proficient and talented employees working hard every day towards enhancing the business. Not just the mere workers, but Amazon covers the family members of the workers too qualifying for the perks it disposes to its employees. For regular full-time employees, these extensive benefits start on the first day of work and include parental leave, health insurance, opportunities to save money for the future, and other tools to promote well-being. 
Any Health Benefits?
In terms of health benefits, Amazon seems to be an overachiever. The company provides full coverage medical insurance to their full-time employees, no matter what position, level, or length of service in the business they are holding or have held. Additionally, they also offer 24/7, entirely private therapy services. Moreover, general physicians are available for teleconsultations with Amazon employees in India who qualify as dependents. The employees can also take time off at their disposal when the need arises.
Maternity Perks:
Instead of parental advantages, Amazon seems pretty up in race too. It provides the being-to-be mothers, twenty-six-week maternity leave, and adoptive mothers up to 12 weeks of leave. Not just that, but stunningly it also allows dads to take up a six-week paid parental leave. The company has a leave share program where employees may grant their spouse or partner who is not entitled to parental leave from the workplace a six-week paid leave. They also offer a Ramp Back program that provides birth parents with eight continuous weeks of flexibility and part-time hours to help them get used to their new schedules as a working parent. 
Diversity:
The ideas and expertise of employees from different backgrounds are essential to Amazon's capacity to innovate on behalf of our customers. Amazon believes in creating an environment where people feel welcome and included is crucial to their ability to perform at their highest level and is crucial to the success of our business. To create a welcoming and inclusive workplace, they make sure that they recruit individuals from many backgrounds. More than 87,000 employees participate in the 13 affinity groups of Amazon, which are employee resource organizations, through hundreds of chapters worldwide. Through collaborations with historically Black schools and universities, Hispanic-serving organizations, and women's colleges, the company actively seeks out diverse individuals. 
Review of workers:
However, after viewing Amazon from the lens the company has set, what is the actual reality? 
There are proliferating opinions swimming in the sea of reviews about Amazon and the work life at the company. Some highlight the ugly features reading what a person might not want to work along sides with the company, however, on the other side we see a more flowery picture. But what to trust and what not to trust. Of course, not the dwindling opinions but rather an analytical data study about the same. A worker in Amazon USA had said about his working on INDEED, "I honestly loved working there and could see myself there for years had I not moved away. It is hard labor (lots of heavy lifting) but I just considered it a workout. Great pay and benefits. Would highly recommend it to anyone with a warehouse in town."
The review establishes that the work you will be doing might be heavy or burdening but benefits will also be accordingly.
Analysis of Workers At Amazon:
According to a study on employee satisfaction at the premises of Amazon.com, conducted by the Navbharthi College affiliated with Osmania University, it was noted that the satisfaction the employee yielded out of the work culture and pecuniary appraisals went on increasing as the brand earned firmed establishment with time. However, the starting times of Covid had been strenuous on the shoulder of the employees due to the financial crunch in the economies of the nation impacting business. However, the company ironically saw a rise in sales, because people were at home on phones and laptops not willing to go out much, they were indulged in online ordering of not just essentials but whatnot. This was another booming point of the e-commerce website. The improving conditions of the company were shared with a few in terms of profits but many employees witnessed the backlash of being forced to resign. Not merely this, Amazon being a big company subsuming various sub-sets of industries be it tech, mobile, merchandise, etc. the impact of the following events was different for different people at different positions. The people working at the foundational level suffered more due to inadequacy of adapting or even the change in the work conditions, while the people already in tech saw a more relaxed phase in life since they now did not even have to go to the office. Overall, the analyses are a subjective understanding of the workings of big-private multinational companies. Yes, they fulfill their promises in terms of what they had offered you at joining, but if things go wrong, a point may come where they don't care. The situation may take an ugly turn to worsen the conditions and fighting against a multi-national entity would not be feasible for all. 
Perks & Benefits:
Finally, you can say or conclude that Amazon fulfills the benefits and perks that it offers to its employees. Thus, amazon is the best place to work. Hence, coming out to be a wonderful choice for people to join a multi-tasking company. For some opportunists whose base is technology and science, it seems to be a wonderful option. But for certain areas, it does not offer much. 
Conclusion:
Thus, on a concluding note, it depends on what you are going for and seeking out of the company. It depends upon your choices and needs, it may be the best option and decision of your life to join Amazon – aapki Ghar ki dukaan, while for others it might not be so. 
Is Amazon A Good Place To Work?