Many people do under-the-table jobs for the sake of some extra money. Cash-tendered under-the-table jobs are typically straightforward, adaptable, and pay quickly. Even though you might already be employed full- or part-time by a company, you could also wish to take on side tasks to supplement your income with these under-the-table jobs.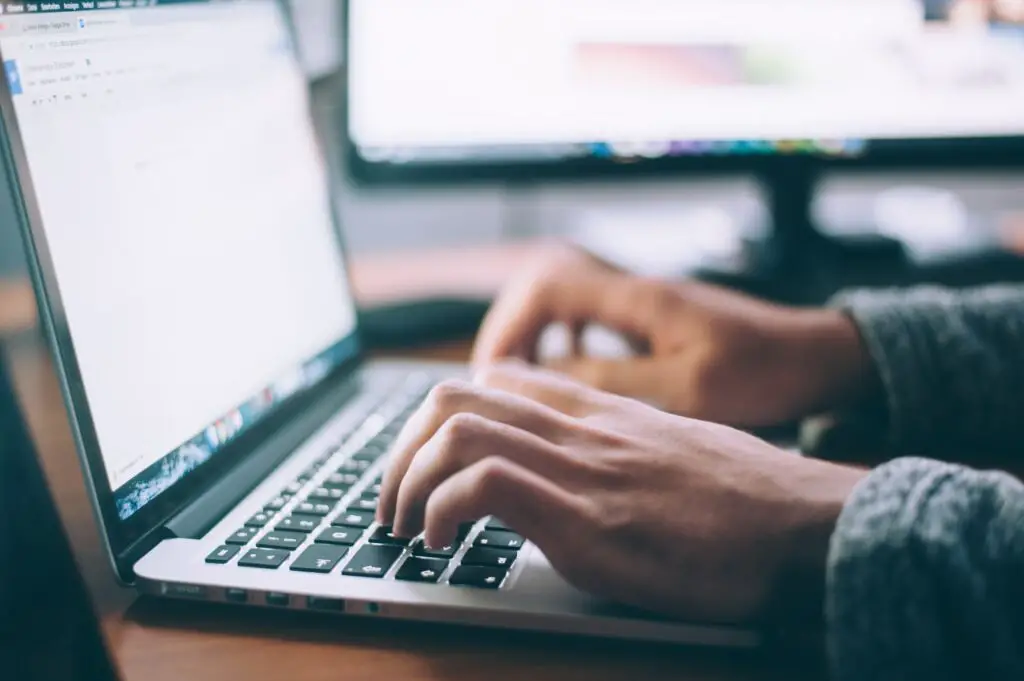 Under the Table Jobs
These are basically off-the-record jobs that you can do with your studies or job as they pay you instantly and strictly with cash. This side money is usually not reported and hence you don't have to pay tax upon it. Also, under-the-table jobs are not so difficult. Even students can do them easily. 
Some under-the-table jobs that anybody can easily do are freelancing jobs, tutoring, babysitting, cleaning services, photography, etc. Working for someone under-the-table doesn't excuse you from paying taxes on your income. It merely means that your employer won't be in charge of withholding or filing your taxes. At the end of the year, you must pay all your taxes according to your total income. But these jobs give you the benefit of instant cash so you can meet your needs right on time. If you can make time from your job or study to do some under-the-table jobs, they will surely be a great help to you. 
Best Under-the-Table Jobs 
Money is a necessity that is never enough for people. More the money you have, the more your needs will be and hence you will try to earn more and more money eventually. Due to this reason, the majority of people try to earn money with under-the-table jobs. 
These under-the-table jobs prove advantageous for people that can manage them with their studies or full-time jobs. They give you extra money in cash, sometimes tax-free money so that you can meet your expenses or buy some luxury items of your interest. 
Freelancing Jobs
Anyone can work online as a freelancer in this age of the Internet and online employment. It gives you the benefit of working from home. If you are a student or doing a full-time job and want to make additional money, you may easily pick any site to work from home by learning basic freelancing skills from YouTube. 
There are several freelancing skills that you can go with. If you have some skills you can earn from them by selling it on many different online platforms. The best skill you can learn and sell easily is freelance writing. You can do multiple types of writing in your spare time and earn. 
Freelance writers have a high demand in the market these days and almost every business needs one. You can also go for social media management, affiliate marketing, data entry jobs, video editing, logo designing, web development, etc. Freelancing wages depends upon the skill you are selling. It's different for different skills. On average, a freelancer earns $28 per hour. 
Tutoring Jobs
Giving private tuition to children below your grades can be a very suitable under-the-table job. Parents of children in the middle and early grades typically look for tutors to assist their children with their academics. They frequently contact the older kids of their friends or search online directories for certified after-school instructors. You can use this job both as an online tutor and a physical one according to your suitability. 
Those who are serious about their studies in high school and college can also consider tutoring instead of those in the middle or lower levels. It's not strictly necessary to teach academic courses in the classroom or to students in their homes. You can also teach recreational pursuits like dancing, music, art, painting, etc. Different types of teachers have different salaries but the average salary of a teacher in the United States is $16.75 per hour. 
Baby-sitting
One of those weekend occupations that not everyone is willing to do is offering babysitting services. It might assist you in paying your debts if you don't mind giving up your evenings and weekends. It's not so difficult and helps you learn many new things. 
You can decide whether to babysit several kids at once or just one. You can charge more for your services if you watch more children at once. The average income of a babysitter is $14.63 an hour. You can increase it according to your responsibilities. You need to have patience to babysit kids and you should know about first aid. 
Cleaning Jobs
This could be a good under-the-table job for you if you enjoy cleaning and can do this for people. Busy people have several areas of their houses that they can't clean due to their daily routines. You can offer your services to those people who want to clean their garage, attic, lawn, basement, or any part of the house. 
Not only this but you can also do some other chores like yard work or snow cleaning. People also pay you in cash for these kinds of work. You can also become a regular house cleaner or you can team up with some other small companies. You can charge according to the services you are providing but the average hourly rate of a cleaner is $14.63 per hour. 
Photography 
Thanks to the improvement of smartphone cameras, almost anyone can now shoot quality photos. But taking amazing pictures and editing still requires some talent and technology. There is always a market for your photography if you dabble in it and enjoy doing it. Whether it be for family pictures, maternity, weddings, other occasions, commercial product photography, etc.
The market is competitive now, but if you persevere and can show off your talent, it might eventually lead to a full-time career or a genuinely well-paying side gig. Also, it gives you a handsome earning of about $20.97 an hour and if you pursue it properly, you can make it professional and profitable for yourself. 
Some Other jobs 
After having all the information about the above-mentioned best jobs, if you still want to look for any other under-the-table job, you can take a look at the list below. You can do these jobs also. 
Selling Crafts
Handyman
Pet Grooming
Painting
Car Washing
Delivery services
Property management 
So these are also some of the jobs that you can choose. Not only these but you can also consider any other under-the-table job you like for yourself to be at ease. 
Conclusion 
In this blog post, we've covered a variety of careers for people who want to earn some extra money. You can choose a job based on your strengths, interests, and skills. You have come to the right place if, as you want to earn some additional cash to go with the financial needs of this era. You will have several possibilities for under-the-table jobs in your mind after reading our article. It will make your decision easier for you to choose a job that will go with your schedule and make you money. 
FAQ's 
How can you find under-the-table jobs? 
You can easily find good under-the-table jobs online at different websites and different apps. Also, you can ask people to refer you for under-the-table jobs. 
Do online under-the-table jobs better?
It's up to the person who is doing the job and which type of job he or she does the best. Though online jobs have the benefit of working from home.