Getting into colleges can be hard and if your dream college is Stanford, then the process becomes changeling. We all know there's always a solution to every problem and even the problem of getting into your dream college can be solved by understanding certain steps and procedures that are extremely necessary for getting into college. Today we shall focus on Stanford University and understand how you can get into it.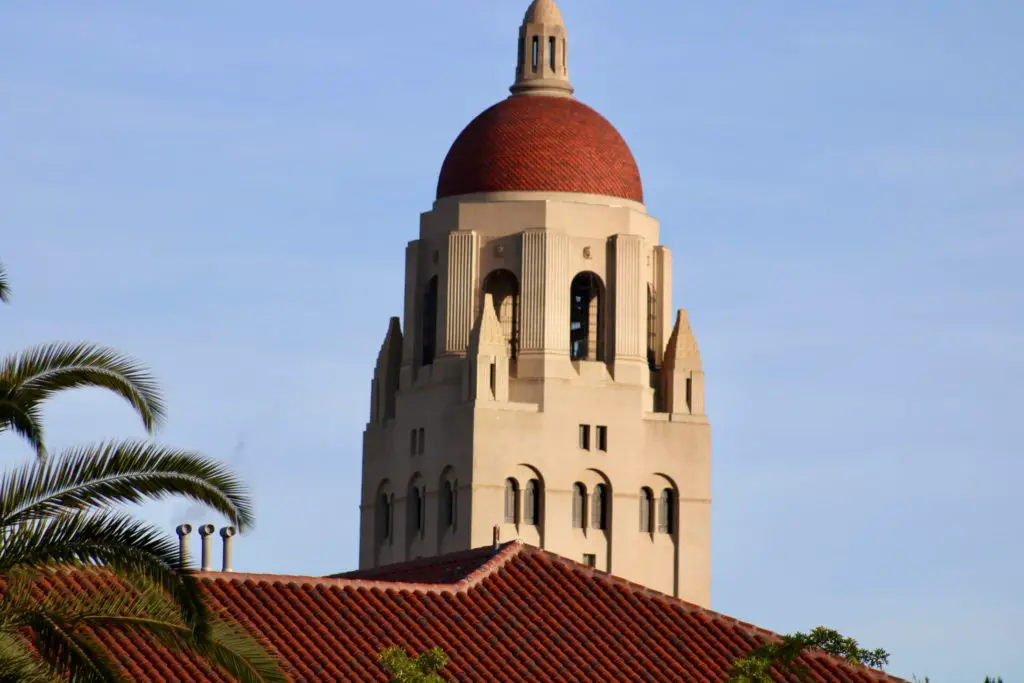 Stanford is not part of the Ivy League colleges and is located in California, United States. The university is quite famous and students from across the world wish to be a part of this prestigious college. We understand you are one of those several students and, thus we are here to help you get into your dream college. This article will cover all possible questions that you might have regarding this topic. Now let's begin.
Why choose Stanford?
There are a lot of colleges worldwide with incredible syllabus and exposure activities then what's the main reason for choosing Stanford. Apart from the colleges that we see worldwide, there are a lot of Ivy Leagues out there, which makes Stanford different from all of them. Let's first understand why your choice of Stanford is the right one.
Several reasons make Stanford a better option than many other potential colleges out there. Some reasons are as follows-
Excellent staff- Stanford is quite famous for its teaching and research staff. The dedication and attention that they put towards every student on their campus can only be seen in this college. All teaching staff is recruited based on fixed criteria. For many years Stanford has been known as a college that provides the best faculty to its students to grow and learn more.
Curriculum- Another important thing that we can see in Stanford is the way they have shaped their curriculum. They have provided their students with a lot of mini-courses that they can do over their stay at Stanford. Apart from the different courses, we can also see a great option that the students get while choosing their majors and sub majors. This makes Stanford a better choice as you can select subjects from two conflicting streams.
Great opportunities- We can also appreciate Stanford for the wide range of opportunities that it provides to its students. The college has a lot of people under it who can help the students in the college make something out of their talents. The students can either continue their thesis or join other programs in the college if they want to. The college also provides great job security to its students.
Support- One unique quality of Stanford is the support they provide to their students in trying and doing new things. This motivates them to think further than academics and jobs. This support will help students understand their real potential and they can finally do something out of it.
All these are certain reasons that will motivate you to stick with Stanford and understand more about how you can get into this college.
Requirements to get into Stanford? 
Whenever you're thinking about applying to Stanford, you need to get your grades straight, and then think about how you can get into college. Stanford is one of the many colleges that focus on grades. You need to have a good score to get through their selection round. Now let's understand the basic requirements to get into Stanford. The various requirements are as follows-
Stanford will at least demand a score that's in the 75th percentile. This percentile is the most common one for all Ivy Leagues and prestigious colleges out there. So according to this percentile, you need good scores in both your SAT and your ACT.
The average score you need to get into Stanford is 1550 in SAT out of a total score of 1600 and a 35 in ACT out of a total score of 36. Getting such good scores is the only way you can get selected.
Apart from SAT and ACT, you also need to have a good GPA in your high school or college( if you are applying for a post-graduate degree). The average GPA score that Stanford has set for selection is 3.96 in GPA out of a total score of 4.
You need to be 18 years or above to get admission to this college. Students younger than the age of 18 can wait till they turn 18 to apply for the program.
You also need to be fluent in English and have good English speaking skills. This will help you get into the university faster.
These are some of the basic requirements that Stanford demands from their new applicants. Getting all these demands straight will help you concentrate on different things that will help you get into college.
How hard is it to get accepted into Stanford University?
Getting accepted into Stanford University is quite hard due to many reasons. It is one of the most popular colleges out there with a lot of student applications from around the world. So you can easily imagine what type of competition you are dealing with here. There are a lot of things due to which getting accepted into Stanford becomes hard. 
Let's understand them one by one- 
Acceptance rate- Stanford has one of the lowest acceptance rates out there and this is the main reason why getting into this college is quite hard. The college has an acceptance rate of 4%. This means that out of the total application forms that get submitted to Stanford, only 4% of students out of the total applications get accepted. 
Lots of applications- Stanford is one of those colleges that has a lot of applications. Students from all over the world apply to this college in hopes of getting in. This is the second reason that makes it hard for you to get accepted.
Ranking- Stanford has been consistently ranked in the top 10 colleges worldwide to study and this makes it harder to get accepted.
So now you have understood the various reasons that might push you back from getting into Stanford. Understanding the different things that stop you from getting accepted will help you decide on how to get into college.
How to get into Stanford?
There are a lot of things that you can focus on to get into Stanford. Focusing on your academics and your education is one thing but apart from that, you need to focus on different things to get accepted. Stanford every year relieves hundreds of applications. Thus, you need to be different and unique to stand out from everyone else. There are a lot of things that the college focuses on which can help you get accepted. 
The list of those things goes as follows-
Essay- One of the most important things that Stanford focuses on is how you have written your essay and what message you wish to convey to the world. Many times your essays can become the main reasons for why you get accepted into the university and thus you need to focus on them. Pay close attention to what you share in your essay and how you have written it to increase your chances of getting in.
You can also refer to other sources that teach you how to write the perfect Stanford essay. They will help you choose the correct topic for your essay and present it in an approachable form.
Recommendation Letters- Another thing that can create an impact on your Stanford application are your recommendation letters. They are letters of recommendation provided by people of some status and value. It could be your boss, your high school principal, your teachers, or any other person you have known. These letters hold the potential to help you stand out from others. You can join NGOs and other community organizations and then talk to the owners and philanthropists who have worked with you to write you a recommendation letter. This will help you a lot.
First-generation students- There are a lot of colleges that select first-generation students and Stanford is one of them. Stanford has always been loving to people who are the first from their family to ever get into a college. This policy can benefit you a lot if you fit into their criteria. A first-generation student is someone who is first from their family to go to an official college. You can mention this in your college application if it applies to you.
Interview- After you have matched Stanford's basic requirements and criteria, you need to prepare yourself for the next round which is the interview process. This process helps the college understand how well-equipped you are and what skills you hold other than good academic scores. The interview process is your time to shine and express as much as you can to grab the interviewer's attention.
Connections- Connections are really important when you are applying to such prestigious colleges. The type of people you know will help you stand out from the rest of the students who have applied. If you know someone who has worked at Stanford or works for Stanford, it can help you get into the college. You can also use your alumni connections to get into the college. This will help you stand out and seem more familiar than others.
Experience- Experience in any kind of field can prove beneficial in getting accepted into Stanford. This experience can work quite well as it will help you stand out from others. You may share your experiences about your work in a firm and the type of skills you learned from them. You can also share your freelancing experiences. Any type of experience that has helped you learn something will work well.
Volunteering- There are a lot of students who prefer volunteering. It is one of the best ways to make yourself stand out in your applications because community services are preferred a lot by every college. You may describe your initiatives about doing something good for society or your experiences of working with an organization. There are a lot of well-known organizations out there that offer internships to college students like the United Nations online internship programs. You can apply for the same.
Your location- Your location or the place you live currently also impacts your Stanford application. This can help you stand out from the rest of the applications and make you one of a kind. If you belong to a country or state where most people do not go outside to study or work in America then this can help you a lot to stand out.
Race- Even the race you belong to can help you get into the college of your dreams. When you mention such things in your application it can instantly spark a feeling of unity and they might accept your application to make the college a place where every type of person is appreciated. 
All these things can help you get accepted into Stanford. Thus make effective use of these pointers and give your best to secure your position in the college.
How to apply for Stanford University?
Sometimes the application process can seem a bit hard and thus you need to be properly guided to understand how you can proceed with the application process. Thus we are here to explain to you in detail certain important things that will help you make the application process a little easier. 
The various steps involved in applying for Stanford are as follows-
Stanford has always accepted online applications and it's the only way to apply for the college. You need to visit the college's online application portal to start your application process. 
The very first thing you need to do is create an account on the website to start your application. This will help you store your data and rearrange it properly.
You need to upload certain important documents and files to continue your application process. Now there are a lot of restrictions when you upload the files. Your files must be 10 MB or less or they won't get uploaded on the portal. All your files need to be free of password protection and your pdfs cannot have a digital signature.
The various documents that you need to upload on the portal are as follows-
Statement of Purpose
Letters of Recommendation
Transcripts (Academic Records)
You also need to upload your transcripts here. The various instructions for the same can be found here.
You also need to submit all of your recommendations online. There's no separate portal or link to submit your letter of recommendations and you need to use your Stanford account to upload them.
After this, you need to pay a particular amount to Stanford as your application fee. This is compulsory and sometimes the university can waive off your application fee if you apply for the waiver. This can help you save a lot of dollars. 
The current application fee that you need to pay is $125 and this fee is non-refundable.
The different exams that you need to give to apply for Stanford are as follows-
GRE- Graduate Record Examination General Test for postgraduate degrees 
TOEFL- Test of English as a Foreign Language
After you have paid your application fee your application will be confirmed. You need to wait till the results for the same are out. You might get notified through your email or through the website itself if your application gets selected. This is the overall process of applying to Stanford University. This overall process is very time-consuming and thus you need to be patient when you apply for the university.
What does Stanford look for in their applicants?
You might have a lot of things that you would want to mention on your Stanford application but the type of things you mention need to be structured in a way that they grab the college admission officers' attention. You need to learn certain things and understand what type of information will increase your chance of getting into college. So we are here to help you with what you can mention on your college application. 
Some things attract their attention and thus the various things that Stanford looks for in your applications are-
Your academic excellence- The very first thing they look for in your application is your academic excellence and the colleges you have earlier studied in. They look at your scores or your overall performance in high schools or colleges and your GPA and school rank. This will help you grab the admission officer's attention. They also love applicants who go beyond the curriculum and participate in college quizzes and workshops. 
Your family- The next important thing that sees is your family and how you live with them and what do they mean to you? This helps the admission officer understand your point of view and where you come from. This can help you a lot. Understanding about your parents helps them know your excellence in a particular field. Your family reveals a lot about you. So mention them openly. 
Intelligence- Having good academic scores is never enough to get into Stanford. The university has been known for its research-based approach and thus you need to be very attentive and show them that you are more than your scores. The college is often looking for students who are intelligent and have good analytical skills. When you are good at something other than studies and normal academic stuff the college likes it a lot.
Extracurricular activities- Colleges get quite impressed when you have more than one hobby or love doing multiple things at once. This makes you stand out from others. College admission officers mostly look for applicants who are good at extracurricular activities and have a good sense of the world as well. This is the most important part of your application and thus it's really important to mention all of your top ten extracurricular activities that you engage in. This will help you stand out from others and make an impact.
These were some of the common things that admission officers might look at while going through your application. So keeping them in mind you can write your application and understand what is important and what isn't.
What type of extracurricular activities can you mention on your Stanford application?
There are a lot of extracurricular activities that you can mention on your Stanford application but certain activities that can create an immense impact on your application and get you accepted into the college are as follows-
Student Government- One of the most impressive ways that can help you get into Stanford is to become a part of your college's student government. This can help the college admissions officers understand how you deal with crowds. It will also help them understand your leadership skills and decision-making skills.
Debate Club- Being part of the debate club can also help you get into college. It's a great extracurricular activity to showcase your authoritative skills. This will help you develop a strong opinion that's holistic and not biased towards a particular community.
Internships- Being part of internships can also help you get into Stanford as helps you learn a lot of things. When you work for someone and understand their work, you learn many new things. Internships are a great way to develop yourself and show that you have the potential.
Part-time jobs- Part-time jobs are a great extracurricular activity that you can engage in. When you get into a job you learn a lot of things. You learn how to manage people, how to earn your own money, manage finances, become independent, and so on. This is a great way to earn and learn at the same time.
These are the top extracurricular activities that you can change into and get into Stanford.
Conclusion 
These were certain ways how you can get accepted into Stanford. The university has always been a dream university for many students and getting into it can change your lives forever. Hope you found this article helpful and all the best for your future applications.
How To Get Into Stanford?