Hiring processes can be difficult but getting through them is your responsibility. Everybody yearns for their dream job and it becomes their life mission to achieve the position. But what if the only reason behind why you didn't get the job was the way you answered your interview questions. Suppose you have all the skills, talents, education, and experience that your dream job demands, but you don't have the right words and right way of describing yourself and answering the interviewer's questions. Well, today we will help you with this problem. Let us know 'Why Should We Hire You?'.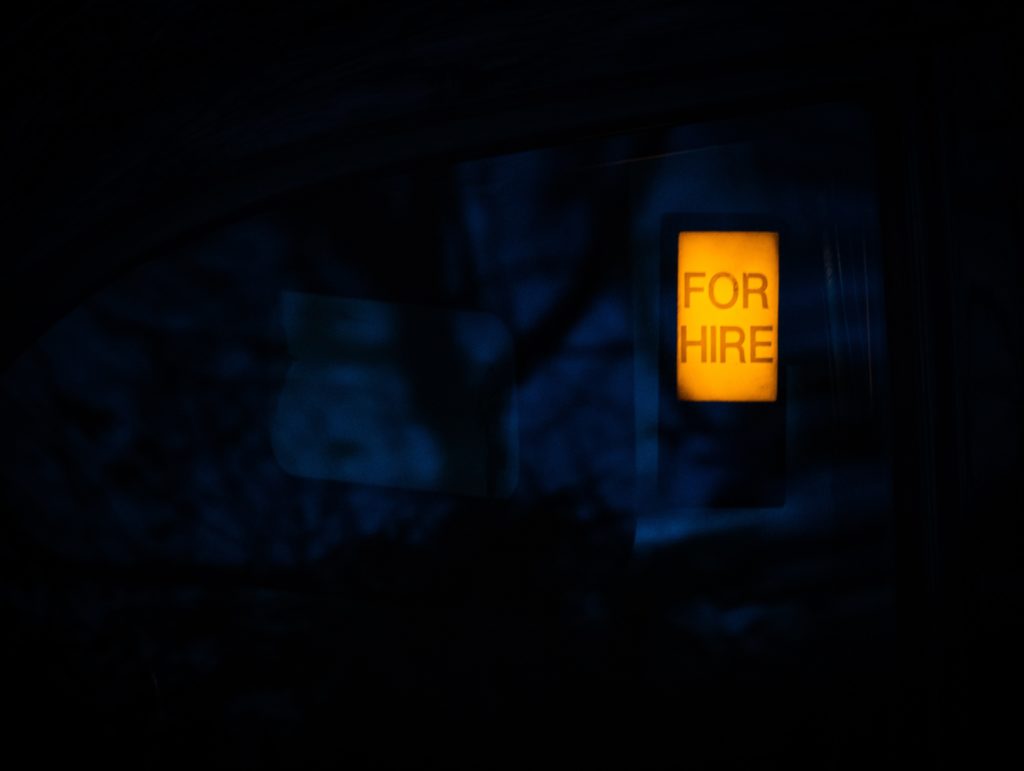 All interview processes aren't the same but there are some aspects of an interview that are completely similar to each other. These aspects can also be considered more useful than the rest of the interview questions as it helps the interviewer understand your point of view and your personality. A very common question that every interviewer might ask the interviewee at the end of every interview is-
"Why should we hire you?"
This is one of the most common questions that an interviewer asks at the end of the interview. Today we will focus on how you can answer this question perfectly without any problems.
How To Answer the Question?
"Why should we hire you?"
There are different ways you can answer the question but you need to keep some pointers in mind before you answer these questions. These pointers will help you frame your answers in a better manner. Every time you answer such a question you cannot depend on a particular answer because retrieving an answer is much harder than retrieving certain pointers and thus these pointers will help you answer the question in a better manner. 
The various pointers are as follows-
Relax- The very first thing you need to understand is to relax for a moment. Whenever you are in an interview the experience might be quite overwhelming and thus you need to keep yourself calm to think properly and come up with the best answer possible.
Read the job description- Whenever you are answering such a question, you first need to understand the requirements of the job and how you can fulfill them. Understanding the requirements of the job will help you frame an answer that suits the situation. Once you have read all the requirements and qualifications of the job you can then start by noting them down so you can match your qualifications with the job.
Shape your personality- Every job requires a different type of skills and talent. Thus you need to shape yourself in such a manner that your personality matches the job you are looking for. Try to change certain aspects of your personality which will help you look more approachable and smart in front of the interviewer. This personality change will help you get your dream job.
Make use of your strengths- Every person has some or other strengths. These strengths can act as building blocks to shape your answer and make you seem more talented and skilled than any other candidate in the interview. Try including your strengths into your answer and shape your answer in a way that your strengths seem more promising and worth it for the company.
Make use of your qualifications- Don't restrict yourself to the job description and frame your answers by only considering the description. Instead, you can try and use your qualifications and skills that aren't relevant to the description but will help the company in some or another way. These qualifications can include good presentation skills, artistic talents, writing skills, etc.
These are certain pointers that you can keep in your mind while answering this interview question. Even though you don't have any answers to the questions, thinking and analyzing these pointers will help you reach a plausible answer. Whenever you try to think about an answer and then present it in your interview, one thing you need to keep in mind is your confidence in yourself. 
The Reason Behind the Interviewer Asking this Question- 
"Why should we hire you?"
There are various reasons why the interviews might ask you this question to hire. The question is quite simple but this simple question can reveal a lot about you. The interviewer might be able to understand your real motivations and reasons for getting the job and will then decide on your answer whether you are the right candidate or not. There are various reasons why your interviewer might ask you this particular question.
The main reasons why they might ask you this question are as follows-
To understand your mindsets- Whenever you apply for a job position, you always have a particular reason behind why you choose that job. The reasons can be as common as the salary, career growth, professional development or as vague as work environment, company status, and tax and gratuity funds. Thus understanding your real reason behind applying for the job will help the interviewer make a sound decision.
Capabilities- At the end of your interview you are most likely to describe your capabilities one last time and give your interviewer an understanding of why you are the perfect fit for the job. Thus including your capacities in the answer will help you make the interviewer think twice before they decide on you. As the interviewer understands your capacities, they can make a good decision.
These two are the main reasons why the interviewer might ask you such a question. Such questions are a big part of the interview and will help you shine bright one last time in front of the interviewer.
The Correct Way of Answering the Question-
"Why should we hire you?"
There are different ways you can answer this particular question but the correct way to answer such a question completely depends on what you include in your answer. Your answer should be able to cover up every possible doubt of the interviewer and give them a proper understanding of the way you deal with things. Here we have listed certain ways that you can follow to answer the question correctly. 
The different ways are as follows-
Explain your skills- The best way to start your answer is by explaining the different skills you possess and how they can be important to the company. You need to show them your value and why you are the only person who would be able to bring that value to the company. Many times the interviewer asks such a question to see your determination to get the job, thus you should use all your skills and talents that are relevant to the job to describe why you deserve the job more than anyone else.
Talk about your experiences- The next thing you can do is talk about how your skills have helped you build valuable experiences in the past. These experiences can be about your past office life, your college life, or your volunteering experiences. Here you should be able to confidently explain to them how your experiences can help the company to achieve more than they have achieved till now. Talking about your experiences will help the interviewer understand that you are quite better than others and can do the required work easily.
Professional Achievements- When you answer such a question, it's really important to understand that the interviewer will believe you until you prove to them that you are better than anyone else. One way you can make them believe in your competencies is by providing proof of your professional achievements. These achievements can be in various forms such as awards, appreciation letters, letters of recommendation, and much more.
Ability to cooperate and adjust- Every job requires you to adjust and cooperate to some extent. When you learn the skills to obey your leaders and move in the proper direction you become a great employee and that's what every interviewer is looking for. An employee who wouldn't barge out on others instead listens and learn with the changing environments. You need to instill hope in your interviewer that you are the right fit for the job before you are cooperative and can easily adjust to the changing environment.
Enhance team performance- Every interviewer is in the search of an employee who wouldn't disobey the team instead work together with them to conclude. As an employee, you need to be a team player. You can include your team experiences in your answer as this will make the interviewer believe that you can work in a team. Every company requires an employee who is good at teamwork because a company is itself constructed and held together by a team of leaders. Thus you can describe how you can enhance the company team by being a part of it.
Make their work lighter- Getting a perfect job complete depends on the type of words you use when you answer your interviewer. Using the right type of words will help you reach the stage you wish to go to earlier than others. Thus, try using more approachable words. instead of using common phrases. You can talk about how you would make the company's work much lighter by the services you provide to them. Your need to explain to your interviewer how your work or hire will reduce the company's stress.
Solve their problems- Explain to your interviewer how you have the capabilities to reduce the company's problems. Try researching about the company through their websites and media mentions. This will help you understand the company a little better and develop a plan to solve the problem. By understanding the company's problems, you can promise the interviewer how you can prove to help solve the company's problems. Explain in your answer how your plan will help the company solve the problem and get their work done.
Show interest- While answering the question, show your interviewer your interest in getting the job. Most of the interviewers look for people who are enthusiastic about getting the job and working for the company. When a person is not as enthusiastic in the job, then his work performance drops instantly. Thus start showing your interest in the company and how you can do the job the company demands. This will increase your chances of getting the job.
Speak the truth- When you apply for a job, you have a clear motive to get the job and this motive should be explained clearly to the interviewer without doubting your capabilities or skills. Your honesty wouldn't force you to frame answers around your false answers and thus this will help you answer the questions more confidently and truthfully. When you are honest about your motives and skills this can help you get the job more easily than sharing false impressions about you.
These are certain correct ways that can be used to answer the interview question. You need to keep them in mind to get the job as they would help you frame the right answers to the right question.
Sample Answers for the Question-
"Why should we hire you?" 
Now we shall focus on the various sample answers that you can use as a reserve to frame your answers. It is advised that you frame and use your answers rather than copying these answers as they might seem more personal and truthfully than using answers that don't resonate with you at all. So now let's get into some of the sample answers that you can provide for your answer.
The various examples are as follows-
"When it comes to this question, I can confidently say that I am the perfect choice for the job because I have more than 5 years of experience in this field. I have seen every aspect and problem related to this field. I promise you that my skills and experiences would prove useful for the company as they will help the company to solve their problems more easily and quickly than before. 
All those things I have learned in the past would act as stepping stones to enhance the company's work performance and give the company the edge over what it has always dreamed about."
"As a newbie to this industry, a field I would be grateful to you if you choose me for this position. This opportunity would help me overcome my deepest problems and expose myself to new challenges which I can overcome with others in the company. This great opportunity will help me understand many things about the environment of a company and change my personality to suit the company's demands. 
I have always yearned to work for this company and getting a chance to work here will also provide me a chance to develop myself professionally. The expertise and experiences that I have gained from my past jobs will also provide more to the company than all other candidates. Hope you take my experiences accountable while deciding about this position."
"Being new to the job world, this is my first job interview. I am quite new to this industry even though I have studied it for the past 5 years. I do have some experience in this field which I have gathered by participating in college projects and short-term internships. My experiences might not match the expense level of other candidates but I can assure you that being a student it's in my blood to learn and adapt to new locations. Being a quick learner, I can help your company reach the pace it desires to go.
Apart from having certain technical skills, I am also good at people skills such as communication skills, listening skills, empathy, etc. I can be a great asset to the company as I already possess certain skills that can help the company reach heights."
"That's a great question. Keeping in mind all our previous conversations and how I may prove helpful to this company I think I am the right choice. The Sales Manager position I applied for has certain tasks and responses that only I can fulfill for the company because I have worked with more than 5 companies perfecting their sales pitch and making their company more seen and visible in the market. I was responsible for increasing the company sales and think I did a pretty good job there. I was able to increase the company's sales by almost 50% and even got most of its products advertised by my famous brand ambassadors. 
This might help you understand the way I approach things and how much dedication I put into the job at the desk. This is my common way to approach work and that's the reason I am the best choice for the company. I am good at research and this makes me better than others." 
Good question. I was waiting for this one. We all know that this position requires you to have both empathy towards others and good leadership skills, I would be the best match for the company due to my prior experiences of leadership. I have been appreciated and promoted to new leadership jobs due to my dedication and passion to lead others. I have always worked towards providing a good environment for all my employees and have worked hard over the years to reach this position where I can say that I'm proud of my skills. I have been learning management and leadership skills for the last 10 years, and I have given a lot to every company that I have worked for.
I believe that my skills and talents would help the company reach heights. This opportunity will also help me grow professionally and perfect my skills even more".
When it comes to explaining why I am the best choice for the company I have superior skills and qualifications to any other candidate over here. I am sure about this because I have been working for the past 15 years and today I have reached a stage where I can say that I have more skills and experience. Bring senior to most other candidates who have applied for the job, I have a top edge over all others due to my seniority. My communication skills, listening skills, analytical skills, and ability to make something out of anything will prove to be the best gift that I can give to the company.
These were certain sample answers about how you can answer the particular question. 
Things to Refuse While Answering the Question-
"Why should we hire you?" 
There are various things that you might need to ignore and not talk about to maintain your impression in front of the interviewer. These things are quite crucial as they will help you build your personality in front of the interviewer. 
The various things that you need to avoid are as follows-
Talking about money- Never include money in your conversations. Don't get a job just because of the money it provides or rejects it just beams the salary is quite less. Whenever you talk about money, it leaves a bad impression on the interviewer and this might lead cause you to lose the job. To avoid this you need to avoid the topic of money.
Benefits- Every company has its benefits and if you find a reputable company with more benefits than a small scale company, then you have got it completely wrong. Many times you get to learn something new from the smallest of things rather than from the greatest of things.
Don't be desperate- Don't show your desperation even though you need the job and cannot survive without it. You need to play it safe and make the right choice of words to keep yourself calm and composed in front of the interviewer.
There are some things that you need to avoid while giving an interview.
Conclusion 
The question "Why should we hire you?" is one of the most common interview questions, but the way you answer it can change everything. Here we presented to you a detailed guide to answering this simple question. Hope the article was helpful and all the best for your interview.
Why Should We Hire You? – How to answer?