About Kroger
An American retail organization in the United States. The headquarters of the retail company, Kroger is in Cincinnati, Ohio. By revenue, Kroger is one of the largest supermarkets in the United States. It was pioneered by Bernard Kroger in the year 1883. Among the general retailer companies, Kroger is the second-largest and seventh among the private employers in the United States. Let see more 'Is Kroger A Good Company To Work For?'.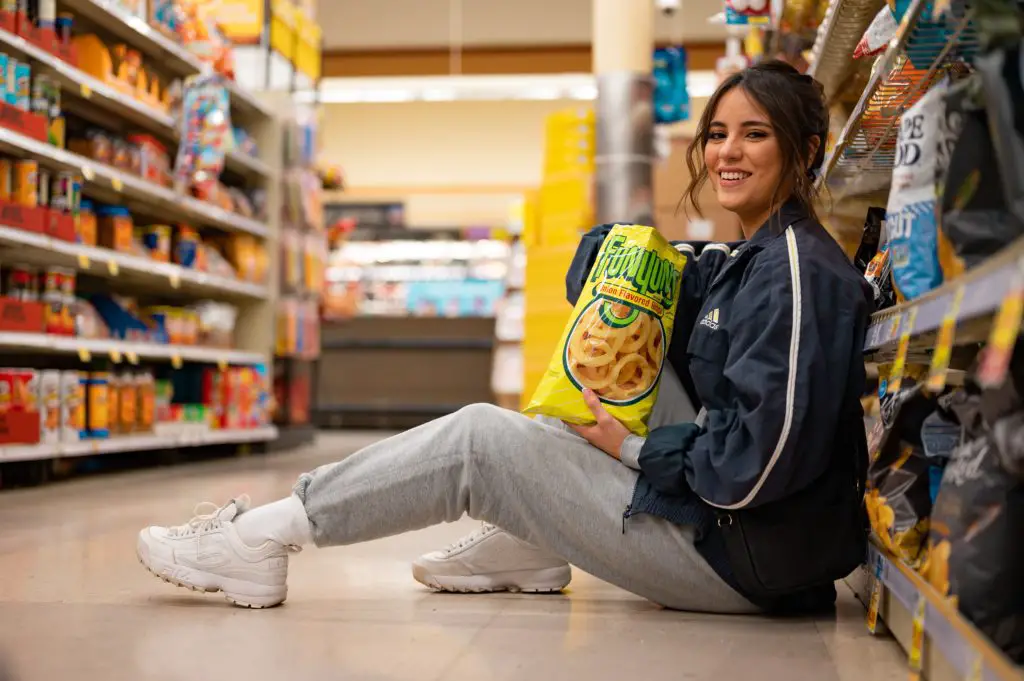 Now, last year, the largest supermarket decided to shut down stores due to pandemics. But it has slowly begun to open with varied Standard Operating Procedure(SOP), giving out extra time for sanitizing the stores now and then. In an employee review of Kroger done by comparably, out of 2719 employee reviews, 56% were found to be positive. 
The remaining 44% were constructive criticism, aimed at helping Kroger to improve the work culture. 
Pros
Great for high school students as they work around availability.
Management is Caring/attentive
Get a chance to help customers. 
Make customers happy.
Good coverage of health insurance
Understanding co-workers
Flexible hours
Discounts on food and merchandise
Helps sharpen skills in Human resources, Operations, and Merchandising fields.
Very patient in the training process and willing to help.
Benefits and fairly competitive pay. 
Gives opportunities for growth/directions to learn. 
Healthy environment
Mangers are flexible
Open and easy-going when training
A company with good ethics
Good for a part-time job
Flexible work schedule
Paid holidays
Quick turnover of management and positions.
Accommodating hours
Friendly staff & management 
Cons
Pro corporate 
Anti worker 
Unorganized
Payment is unworthy
Only care about the profits
Not the employees' wellbeing
Dealing with the rude attitude by customers
Employee not giving but about 25% due to pay. 
Underpaid, stressful environments
The management team is not responsive
No work/life balance 
Long hours 
Micromanagement 
The communication gap between supervisors and subordinates, employees.
Corporate interferes with the flow of the individual store  
Favor favoritism 
Areas for improvement 
Sense of belonging 
Trust in colleagues
Support from manager 
Kroger values its customers
a. Giving them affordable prices and great products, a shopping experience. 
b. Value employees and associates to make our customers feel valued.
c. Work towards achieving success for the organization as well as shareholders. 
d. Help in ways that will be working in better ways for the environment, serve communities. 
Kroger shares 6 values with fulfilling its commitments: 
Honesty: Kroger believes in being honest with vendors, customers in maintaining business records. They value openness. 
Integrity:  Always stand by their integrity
Respect: Kroger treats everyone with equality, dignity, and everyone's perspective. 
Diversity: Believes in Unity in diversity embracing all the differences in background, be it culture, ethnicity, 
Safety: We aim to provide a safe workplace with a secure environment 
Inclusion: We appreciate, encourage all forms of collaboration, teamwork, active involvement with our team.
Kroger employees must possess these 8 qualities:
Reliable: They must be reliable. If you're unreliable, you're easily replaceable. 
Sociable: Social skills are needed in retail companies. An employee must know how to carry a communication with its customers. 
Friendliness: Being friendly is a needed skill. It will allow the customers' turnout to a greater extent. It will also be one of the reasons for the customer to return. 
Hardworking: All Kroger employees must work hard. Every task right from cleaning bathrooms, sweeping, mopping should be considered important and must be done diligently
Good attitude: Employees must be calm in handling customers who behave unusually. 
Observing: An employee must be observant of everything. Any shoplifting incident must be reported with full details.
Punctual: Punctuality is the key to success. The Kroger employees must complete the given tasks on time. If you fail, it shows that you're irresponsible.
Engaging: Always be engaging with customers. Get them talking with you by asking questions. Make eye contact, get to know how their day was, and about their experience in the store. If one wants to apply for a job at Kroger, one has to go to their jobs section on the Kroger page. According to, a Kroger employee gets weekly as well as biweekly pay.
Kroger employees do get a discount. They get 10% off on private brands and 15% on home goods. An employee will have around 5-6 hours shifts a day. A full time job is about 35 hours at Kroger. The hourly pay of an average Kroger employee ranges from $8.00 per hour to 19.75 per hour. It ranges differently for different positions. Here is a table : 
Benefits
Some of the benefits of working at Kroger are paid holidays along with Vacation, 401(k), Casual dress, paid sick leave, accommodating hours, company store discount, life insurance. Kroger does give health insurance to eligible employees, three health plans to choose from. 
Work Hours 
Kroger employees are made to work double shifts. They have to work beyond their scheduled shift. An employee gets paid for overtime if worked for more than forty hours per week. It takes about 3 months of work to get insurance at Kroger. To get a pension, an employee must devote 1000 or more hours within the first 12 months of employment. Along with that Kroger has a quality life insurance program with great life insurance policies. 
The Other Side Of Kroger 
Kroger ranks 23 on the list of Fortune 500 among US corporations. It also has around 2726 supermarkets. It operates through its subsidiaries and at times directly. Kroger operates in 35 states and the District of Columbia. The store format comes in department stores, superstores, supermarkets, hypermarkets along with 142 jewelry stores. Kroger's market cap is around $29.8 billion, with 465,000 employees. Its revenue is $132.4 billion with a net income of $2.5 billion. It is named KR in the New York Stock Exchange (NYSE).  At Kroger companies, the people or the valued employees and associates, everyone under the umbrella are their strengths. Everyone has a story to tell, coming from diverse backgrounds, a story of teamwork and friendliness.
Conclusion
The Kroger family feeds millions of hungry people every day through Feed the Human Spirit – their purpose. They fulfill their purpose through their promise by being friendly, caring and providing everything fresh, uplifting, improving every day. It makes them feel good and motivates them further to work for the betterment of the community. Overall, Kroger seems like a great company for beginners to learn about the work culture. One should definitely apply for Krogers if one is about to jumpstart their work culture.

Is Kroger A Good Company To Work For?