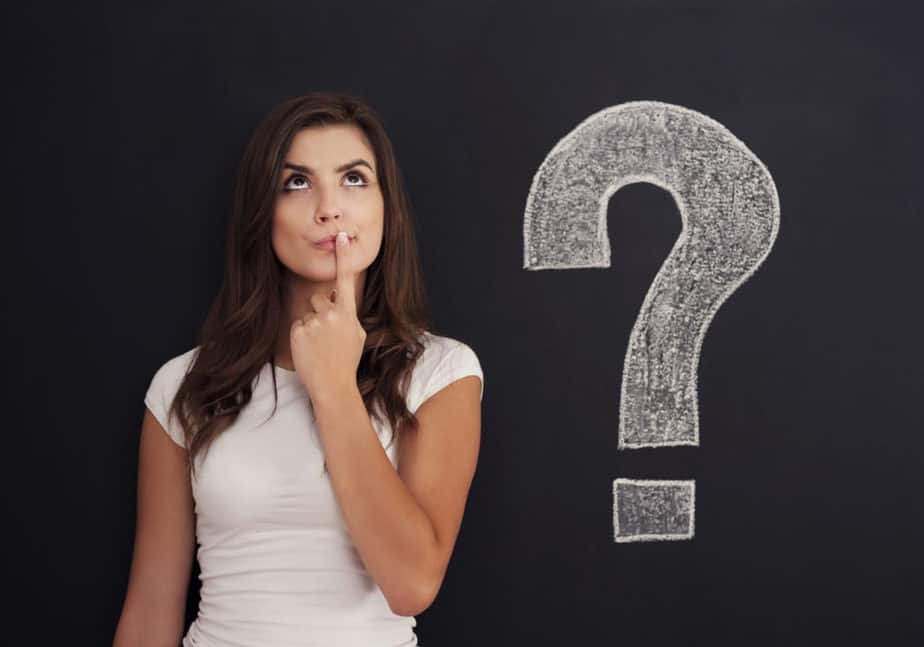 INTRODUCTION
If you have heard Billie Eilish's song, you know her words are not always easy to decipher. Everything she writes or displays has a kind of special emotional intelligence associated with it. No wonder her logos are not an exception. When you first look at her logo, it might be confusing. It is not quite easy to figure out the meaning of that slanted stick figure with its head tilted towards one side or of her wordmark text-based logo with her name. Though Billie Eilish often intends to let her viewers interpret and decide the meaning behind whatever she does, we might still try to uncover the meaning behind her famous symbols. We will delve into the meaning of the pop stars' logo and elucidate all the relevant information regarding the same. Readout more to find out. Here, let's know about Billie Elish Logo Meaning.
Billie Eilish uses two logos in her songs and merchandise. Her Monochrome lopsided stick figure logo is called Blohsh and her text-based logo consists of her name in different styles. Each logo has a special meaning and story behind it. 
BILLIE EILISH
Billie Eilish Pirate Baird O'Connell is a popular American singer and songwriter. She was born in December 2001 and is presently just 19 years old. The singer gained huge popularity with her debut single song Ocean Eyes which she released on SoundCloud. . She has managed to garner huge fame at such a young age and has various accolades in her name. She became the first woman and second artist to sweep all major awards in the Grammy Awards of 2020. The major reason for her fame and popularity is her unique and distinctive musical and fashion sensibilities.  This exceptionality can also be found in her two iconic logos. 
BILLIE EILISH' S LOGOS
Billie Eilish got famous with her first song in 2015 and gradually became a renowned singer. Eventually, in 2016, she came with her two logos- one text word mark and the other graphic stick figure. When it came to creating her visual signature, Billie Eilish had a variety of options.  Lines, forms, colors, space, shapes, typefaces, and textures are all examples of this.  Despite this, she only employed a few design elements in her logo.  These artistic mashups give her an appealing and distinctive visual identity that has wowed followers all over the world. The wordmark has been refined twice, although the iconic slanted symbol remained unchanged. The monochrome color palette of the Billie Eilish text-based logos is a reflection of the special style and temper of the pop-star, while her bright Blohsh emblem represents another side of the coin – energy, dynamics, and delight. Let us delve more into the particulars and peculiars of her both the logos and their representation in pop culture.
BLOHSH IN POPULAR CULTURE
The graphic logo is pronounced as Blohsh (blo..h..shhh) and is quite an exceptional name for her trademark. Billie Eilish's brand identification is a genderless human figure.  On a slanting shoulder, this silhouette emblem's head is slightly tilted to the left. It is available in various colors but most commonly in red, black, yellow, and acid green. Albeit the most popular use of the symbol is in the acid green color as also found in the singer's song, the present Instagram icon of the Blohsh symbol is in blood color against a plain black background.  Each time a new record is released, the Blohsh is accompanied by color or inscription in a different manner. Thus, it can be truly said that the graphic symbol of the singer is ever-evolving. 
THE REAL MEANING
Blohsh is a strangely intriguing genderless skewed human stick figure which is lopsided with its neck bent to one side.  It appears that someone is walking and stepping ahead, with his head inclined, his left shoulder down, and his right leg elevated. A circle represents the head, elongated cones represent the arms and legs, and a vertical rectangle represents the body. Hence, on the face of it looks like a normal walking figure. But there is some peculiarity in the way the neck is bent to the side.  People have often suggested that her logo symbolizes that a man has been strung up by his neck ultimately denoting death due to hanging. Or someone has slit the neck of the person and that is the reason for its lop-sidedness. Truly, there cannot be one meaning to the logo similar to the lyrics of Billie Eilish's songs. Though it can be said that the powerful symbol represents her vigor, vitality, and rebellious energy. 
BLOHSH IN HER VIDEOS AND MERCHANDISE
Blohsh now has a well-acclaimed presence in the world. It is not only available in the pop singer's edgy streetwear-centric styled merchandise but can also be found in her numerous award-winning songs. Her clothing line wear is also commonly referred to as Blohsh. Some of the common merchandise which depicts the symbol are hoodies, necklaces, t-shirts, pajamas, caps, jumpers, scarves, etc. Even the singer herself can be spotted wearing different Blohsh laden merchandise. 
Blohsh can also be seen in the videos of her songs such as Bad Guy, When We All Fall Asleep, and Where Do We Go and You should see me in a crown, etc. The singer's logo can be found enthusiastically singing and dancing on all the mediums.  The most staking use of the logo in her songs which also highlights one of the strange meanings of her logos can be found in the song You should See Me in a Crown.  The official music video by Takashi Murakami as performed by Billie Eilish starts with featuring the same blohsh logo. Albeit, surprisingly it is not lopsided but a normal stick figure akin to the one which we often find in the male washrooms. Eventually, the song starts with a sound like the sharpening of a knife and slitting of a throat and the figure becomes crooked and lopsided. This is one of the most bizarre yet accurate representations of her logo in her songs.
BLOHSH AND FANS
Blohsh is not only special for her but also very important to her fans as well. In the third installment of the Vanity Fair's'same interview' series, Eilish disclosed that the finest gift she's ever received from a fan was a stuffed 'blohsh' – the human outline associated with the star and used as a symbol for the singer. She is so fond of that gift that she also used to sleep with at night. She told me in 2019 that "a girl brought me this giant stuffed blohsh that she created out of velvet material, and I've been sleeping with it for a week".  
Her streetwear merchandise is so edgy and unique that her fans often get crazy whenever a new collection is released by the singer. Fans love to wear her merchandise as it looks cool and makes them associate with the singer. 
HER WORDMARK LOGO AND ITS EVOLUTION OVER THE YEARS
2016- 2018
In 2016, Billie Eilish alongside the graphic stick figure, also launched her wordmark logo It was a blend of her first and last names in an uppercase Neue- Helvetica font. The letters are large, even, and smooth. Regardless of the lack of space between the bold black letters, the word mark was neat, readable, and iconic. The logo first made its appearance in  Don't Smile at Me (EP).  The inscription resembles an invincible fortress wall with no openings. The performer's name and surname are combined to produce this impression.  
2018—2019
 The wordmark logotype was updated for the first time in 2018. The names of the singers were separated, italicized, and painted in black and white. Finally, the wordmark was set in a black rectangular frame by the designer in the italic  Akzidenz-Grotesk font.  The words were divided in 2018, and the inscription took on a modest rightward incline. The letters are now three-dimensional, having shadows on the bottom and right sides, and are white and black. The background is a long horizontal rectangle that is black.
2019— 2021
The third symbol was used for the album When We All Fall Asleep, Where Do We Go?   The writing is in a personalized handwritten font rather than an established typeface. The name of the singer is scrawled inside a black frame. The wordmark is dressed in an off–white tone this time. The letters are large, irregular, and all capitalized. It all adheres to a natural writing style. Furthermore, the first word is bigger than the second, and the letters get smaller as you get closer to the conclusion.  The soiled lilac color used on the logo has a calming effect on the reader. 
2021- PRESENT
With the release of her new album Happier than Ever, Billie Eilish has once again changed her wordmark logo. The font has been immensely stylized and is called the vintage typeface Coronet Bold. The new logo is quite different from the previous fonts as if it has been transformed. This transformation is similar to the style transformation of the pop star who has significantly changed her clothing, attire, hair, and her overall looks. 
FEATURES OF HER LOGOS
SHAPES OF HER LOGOS
 The Human Form: Many cultures regard the human body as a microcosm of the cosmos, with everything that exists outside of a person represented within it. Though it might be very bizarre, the Billie Eilish Symbol appears to be similar to one that is found on the symbol of washrooms.  In all seriousness, we can associate the gender-neutral sign with a performer. Blohsh is the name given by Billie Eilish, the mother of this brilliant child. This symbol exudes an unusual amount of charm and attracts the viewer because of its lop-sidedness. 
Rectangular Frame: The rectangle is the most commonly utilized shape in the design of logos. Stability is represented by this geometric form. Its appeal stems from the fact that it is a trustworthy, recognizable form that signifies honesty, firmness, and stability. These forms scream logic, practicality, and uniformity. Rectangles appear in the word mark-based logo of the singer. The word mark's backdrop frames were created due to the common use of the shape and due to its depiction of stability. It also fosters feelings of honesty, security, and tranquillity. Rectangles are often employed by graphic artists to give a thing a pleasant appearance.
COLOURS OF THE LOGO AND THE MEANING
The pop singer uses a range of different colors for her logos. Colors denote a pictorial representation of one's feelings. Similarly, the colors in the logos would mean different things. There are numerous colors that are associated with the Blohsh. Generally, the color scheme is used to depict aggressiveness.
 The singer's Blohsh logo is usually painted in acid green as a symbol of her rebellious attitude and enhanced vitality. However, it is available in a variety of colors and may be played in a variety of ways. There are numerous variations, including a green guy on black and black on green. A person with firmly clenched hands is depicted, with a black line circling the edge. There are possibilities for a stereo effect, fire, tiled shape, and light grey frame. A white individual stands against a black backdrop with a muted green figure. Let us understand the meaning of some of these most commonly used colors to understand more about the meaning of her logos:
Black color: The color black is associated with mystery, power, elegance, and refinement in color psychology. On the other hand, it may also elicit negative feelings such as grief and wrath. Black has been utilized in the logos of several fashion businesses since it is simple to read. In Billie Eilish's logo, black is a traditional hue.  The color is associated with dread, evil, and rage. On the other hand, it denotes formality, money, and refinement. The symbol uses color both for her graphic and wordmark logo.
 White color: White is a color that symbolises innocence or purity. Cleanliness, freshness, and simplicity are some of the positive connotations of white. White is generally thought of as a blank slate, denoting a new beginning or a fresh start. White, on the other hand, might appear harsh, cold, and isolating. It might have been employed by the singer and her graphic designers to express simplicity, humility, and cleanliness. In each circumstance, white and black work nicely together and attract customers too. 
Yellow Colour: Bright yellow attracts attention, and the contrast between it and black is the most noticeable color combination. Yellow represents zeal and illumination, and it is the polar opposite of dark and drab. Warmth, sunlight, and optimism are all linked with the color yellow. The singer uses yellow color for her Blohsh symbol. It's a hue that reminds us of the sun. This cheerful hue represents happiness, optimism, and inventiveness. It can be used to denote deception, danger, or mistrust in a bad circumstance.
Acid Green: The most striking color used in the Blohsh symbols is the acid green color. In fact, it is also often used and alludes to some kind of eccentricity through it. Green is connected with nature, harmony, balance, and youth in its meaning. Green may have the reverse connotation in some situations, such as toxicity, acid, and poison. In popular culture, these qualities of green are frequently used.  If one sees the representation of the acid green Blohsh in Eilish's songs (such as You Should See Me In A Crown) it can easily be inferred that the singer is trying to depict some form of evil. Another interpretation that can be acid green is a weirdly attractive color that pleases one's eyes.  
Red: The Instagram page of the singer's merchandise presently depicts a red Blohsh symbol.  Red has long been linked with sacrifice, danger, and bravery, as it is the color of blood. Red is also the color most often associated with heat, activity, passion, sexuality, wrath, love, and joy. Blood red can convey some of the darker or more sinister connotations of red, such as wrath, aggressiveness, death, or a sense of the macabre, depending on how it is utilized. Blood red may also represent love (blood is linked with the heart and romance) and loyalty (as in a blood oath). One feels that through her depiction of blohsh in red color the singer tries to portray both negative and positive types of emotions. 
Though the colors of her wordmark logo remain somewhat the same, Blohsh can also be found in a variety of colors. But the most common colors of this eccentric figure are the ones mentioned above. 
THE PROMINENT CHARACTERISTICS OF HER LOGOS
One-Of-A-Kind
 People's natural curiosity drives them to react promptly to unusual things. Billie Eilish's logo is similar to other distinctive emblems used in the music world. The skewed stick figure is both strange and fascinating. This gives it the halo that makes the throngs of admirers grin. 
The logo is easily comprehensible
The logo of Billie Eilish has passed the legibility test. The wordmark is large, clear, and easy to read. It's hard to miss amid the crush of fans. Similarly, the figurine human stick figure is not something very complicated. It is easily understandable to the eyes. 
The logos are open to interpretation
There are not one but many interpretations of Billie Eilish's logos. It makes them very attractive and the human mind very inquisitive. The viewers love to understand the thought process behind such iconic figures.  
The logos Can Be Scaled
Logos that are memorable may be used in a variety of advertising mediums with very little effort. As there are no intricate designs, the logos are versatile and can be used on any merchandise or promotional platform. 
Attractive yet simple
Billie Eilish's logo is one of the most minimalistic in the industry. This is a remark that no one can deny. You'll come to the same conclusion whether you look at the visual symbol or the wordmark logotype. There are no detailed graphic components on any of the singer's emblems. This also makes them easy to remember and memorize. 
CONCLUSION
Billie Eilish has accomplished a lot in such a short period. This demonstrates her amazing talent as well as her commitment to her passion and profession.  The singer has a distinct brand identity much similar to her distinctive personality. Her logos add a special kind of attractiveness and oddity to her aura. Her strange appearance and fascination with the magical realm have been reflected in her songs and logos. Around the youthful pop singer, this has generated an air of power, intrigue, and magnetism which makes her connected to the world and her numerous fans.
Billie Elish Logo Meaning- The Real Meaning