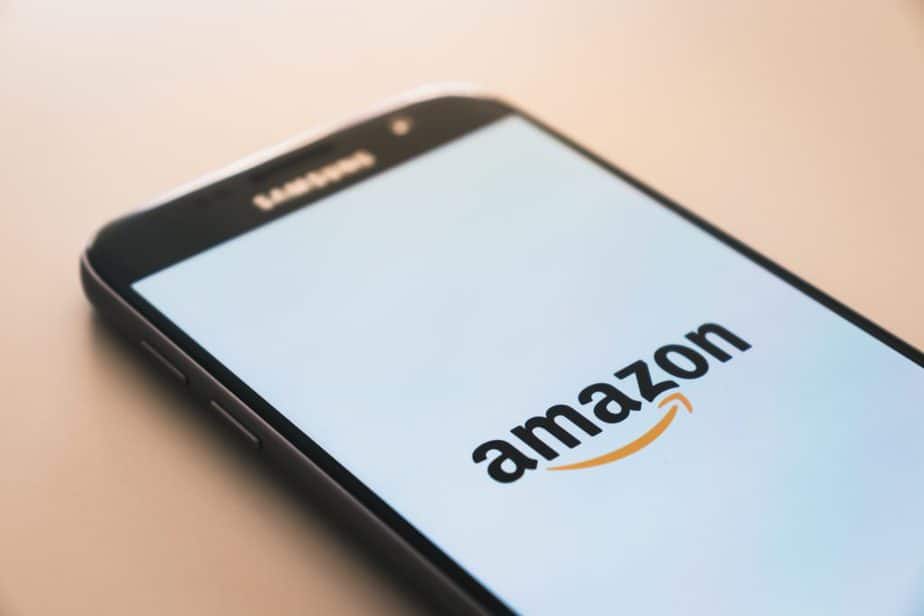 Amazon is a multinational corporation that specializes in four key areas: online retailing, online streaming services, machine learning, and book publishing. Amazon was founded by Jeff Bezos in 1994 and it is currently one of the big five companies in the U.S. IT industry. Amazon is well-known throughout the world for selling an array of goods online ranging from food to furniture either directly or by acting as the middleman between retails and the customers. In fact, according to the New York Times, Amazon is the world's biggest retailer outside of China in 2021. Furthermore, Amazon makes a wide variety of digital content such as music, movies, TV shows available for streaming through its features such as Amazon Prime Video and Amazon Music. Here, let's know about Amazon Work Conditions.
Amazon Work Benefits
Amazon has an array of employment benefits for all its employees ranging from health insurance to paid leaves. On top of that, there are some benefits for the family members of the employees. These work benefits are listed in detail below.
A salary of at least fifteen dollars per hour for all its employees, which is significantly higher than the minimum wage stipulated by the federal government. Amazon also pays for overtime after forty hours. The overtime wage at Amazon is one and a half times the base salary of the employee. Employees are paid even during their training and orientation period.
Employees have a chance to invest in Amazon stocks.
Employees will have 401(k) plans with a fifty percent company match, and they will have access to free life and accident insurance. Furthermore, Amazon will also pay for the care required for certain disabilities which can be temporary or long-lasting.
All employees also have access to financial planning services for free so that they can learn to better manage their finances and save effectively for their future and retirement.
Amazon puts a strong emphasis on ensuring that its employees are healthy. As such, it provides all its full-time employees with intensive health coverage for their medical, 
prescription drug, vision, and dental problems, regardless of what their job title is or how long their work contract is. Additionally, all employees have access to free counseling for mental health issues and a hotline that provides them with advice on medical issues. Furthermore, in Washington, there is an additional online feature called AmazonCare, through which Amazon employees can apply for a nurse to visit them in their home to take care of them.
Employees are also given sufficient paid time and paid holidays on top of the paid medical leaves designated for certain mental or physical problems.
The family members of Amazon employees can also receive some financial benefits. Amazon employees can tap a free circle of more than two million care providers such as babysitters and special-needs care providers. Moreover, Amazon employees are given discounts in several daycare centers to enroll their children in while they work. If any employee has children with disabilities in development, then Amazon will provide them with free tools for them to use to nurture their children.
Amazon also provides free adoption services for both local as well as international adoptions, including travel and legal costs. This makes it easier for couples who are having difficulty conceiving children to start a family.
Amazon offers an amazing paid leave of up to twenty weeks to mothers who have just given birth and up to six weeks of paid leave for parents who have adopted a child. Additionally, Amazon has more schemes to help new parents such as the 'Leave Share' program which allows employees to transfer up to six weeks of leave to their partners who do not qualify for the paid maternity leave. Amazon's 'Ramp Back' program provides up to eight additional weeks in a row where new mothers can choose to work part-time or at flexible hours so that can cope with being a new parent and their jobs at the same time.  This will reduce a lot of stress and anxiety for pregnant ladies and couples who are planning to adopt a child.
As of 2021, Amazon provides a signing bonus of three thousand dollars to its employees. An additional hundred dollars is given to employees on their first day of work if they can show proof that they are vaccinated against COVID-19. Furthermore, many employees receive sign-on bonuses during their first and second years of working at Amazon. This bonus is paid in parts, together with the employee's monthly salary. In addition to these bonuses, Amazon also provides a Christmas bonus of three hundred dollars to its full-time employees in the U.S. and U.K. and one hundred and fifty dollars to its part-time workers.
Amazon also pays for about ninety-five percent of its tuition fee for educational courses in fields that are currently highly relevant to the workforce. Both part-time and full-time employees can avail this benefit, even if they choose to pursue a course that is not useful for their current job at Amazon.
Positive Points About The Work Environment In Amazon
According to previous and current employees of Amazon, there are several advantages of working at Amazon.
At the current headquarters of Amazon in Washington, employees are allowed to bring their pet dogs to work with them daily. This is great for dog-owners as their dogs can play at the dog park at the office while they work.
Amazon has an average rating of 3.7 out of 5 stars on Glassdoor in 2021 and sixty-seven percent of current Amazon employees said that they would recommend jobs at Amazon to their friends. This is a good indication as many employees feel that Amazon is a good company to work at. Furthermore, Amazon also ranks well in several areas such as good work-life balance, work benefits, and education aid.
According to Amazon, it prioritizes the safety of its employees. As such, it has actively taken several measures to keep its employees safe from COVID-19. These measures include testing employees for COVID-19, providing employees with sanitizers, face masks, and sanitary wipes. Amazon even provides two weeks of paid leave for its employees who have contracted COVID-19 so that they can effectively recover and resume working with good health conditions.
Amazon has expressed that it strives to build a work environment that welcomes people of all genders, races, religions, ages, financial backgrounds, and educational backgrounds. Amazon has thirteen employee resource groups with the employees in it from countries over the world to support each other make them feel belonged. This is the reason why Amazon is named as one of the top ten companies to work for by LinkedIn in countries such as the U.S., U.K., Australia, Germany, and Canada.
Since Amazon strives to ensure the well-being of its employees, it has recently come up with a new program called 'WorkingWell'. This program is designed to use scientifically validated activities and concepts to improve the physical as well as mental health of the employees.  It includes short videos of healthy exercises and diet plans that are easy to understand and follow to help employees stay fit. Additionally, there are also videos on how to meditate, positivity, and calming music and sounds for employees to relieve stress at work so that they have a better presence of mind while they are working. This would decrease the chances of them getting injured while they are working as they can focus better be more careful.  
Amazon also has relaxed dress codes at several locations such as its fulfillment centers where staff is allowed to wear informal clothes which they feel comfortable in such as sweatpants and leggings. Employees are also allowed to have certain piercings, have colored hair and highlights, and wear jewelry so long as they are not a hazard to their safety, and are not offensive to others. They are even allowed to have visible tattoos on their skin if they are not offensive.
Negative Points About The Work Environment In Amazon
There are several disadvantages of working at Amazon according to people who have worked there.
There have been instances where Amazon has threatened to fire employees who have publicly expressed their discontent about the company policies and working conditions.
Employees claim that Amazon is not following many good employment practices that other corporations are following. They feel that Amazon just claims it has good employment practices for a good public image, but it is not concerned about implementing them well to benefit its employees.
Employees are expected to work in harsh weather conditions, and they are also made to work extra hours during peak shopping periods during the holidays. Many employees have expressed that they have no choice but to work those extra shifts because otherwise, they face the risk of losing their jobs. Even though their usual shift per day is ten hours, they are made to work for twelve to thirteen hours per day instead of during peak times such as festivals and discount seasons.
Many employees have complained that their job was very physically intensive during peak days, and they have little or no breaks to rejuvenate. The only breaks they get are half an hour of lunch break and two fifteen-minute bathroom breaks in the entire ten hours of their shift. 
Some employees have said that they would avoid going to the bathroom so that they would not be labeled as unproductive. In certain Amazon warehouses, some employees have reportedly taken drastic measures such as urinating in bottles because they were not allowed to take bathroom breaks. Employees who have previously worked at Amazon have said that they often see their colleagues break down into tears due to the enormous pressure placed on them every day. 
 Some employees feel that Amazon does not give them the basic respect that all human beings deserve because the rate of firing employees at Amazon is high compared to other companies.
Many employees feel that the work environment at Amazon is toxic and very competitive.
Employees in Amazon warehouses are not allowed to listen to music or podcasts while they work as they are deemed as a hazard. Additionally, Amazon workers are not allowed to bring their mobile phones inside the warehouse where they would be working for ten hours. This makes it very difficult for family members of the employees to reach them at work during any medical or family emergencies. Parents who have left their children in the care of babysitters will not be able to check on them until they have finished their work, which is a big inconvenience.
Even though the basic pay of fifteen dollars per hour at Amazon is a great perk, Amazon has reduced the monetary value of the benefits and bonuses it provides its employees. As such, employees feel that this is a disadvantage in the disguise of a perk.
Employees have reported that Amazon keeps a very close eye on their work electronically. Automatic electronic warnings are generated for employees who aren't meeting the strict productivity targets set for them.
Warehouse employees are made to go through intensive and time-consuming security screenings before they enter the workplace and before they leave the premises every day.  However, the employees are not paid for the time spent on the security checks.
Working Hours At Amazon 
Full-time employees at Amazon need to work a minimum of forty hours per week. The employees have a choice of shifts to pick from. Examples of the different shifts are as follows.
Working Sunday to Wednesday and having Thursday to Saturday off.
Working Wednesday to Saturday and having Sunday to Tuesday off.
Working Monday, Tuesday, Thursday, and Friday and having Wednesday, Saturday, and Sunday off
Part-time employees at Amazon need to work a minimum of twenty hours per week. These employees also have a choice of different ten-hour shifts to choose from.
Besides these minimum working hours, employees can also sign up for another twenty hours of paid overtime shifts.
Remote Jobs At Amazon
Remote jobs will allow employees to work from home. This will allow them to work flexibly, and they will have more comfort.  To apply for these jobs, employees need to reside in a state which has an Amazon office. Some remote jobs that are currently available at Amazon and the responsibilities attached to these jobs are listed below.
Customer Service Associate
In this role, employees need to solve customers' doubts and problems through phone calls, emails, and other online platforms. Employees need to communicate effectively and try to address the customers' queries as quickly as possible. The salary range for this job is thirty-five thousand to forty thousand dollars per year.
Content Acquisition Manager
In this role, employees need to collect useful content from key players such as customers, delivery crew, and partners and generate good quality content to be used to improve the online properties of Amazon web services. The salary range for this job is seventy thousand to ninety thousand dollars per year.
Software Development Engineer
In this role, employees are responsible for the proper operation of the software development cycle including using design patterns, documenting, and testing. The salary range for this job is one hundred and seventy thousand dollars per year.
Content & Communications Specialist
In this role, employees are responsible for the proper management of internal content and interacting with key partners, leaders, and stakeholders, and making sure that they understand the importance of communication. The salary for this job is about thirty-eight dollars per hour.
Social Care Advocate
In this role, employees are supposed to forge good customer relationships. This job also involves the use of sales techniques, and it requires the employees to have excellent listening skills and patience so that they can provide the customers with a pleasant and satisfactory service. The salary for this job is about sixty thousand dollars per year.
Business Analyst
In this job position, employees are tasked to manage company data and present them in a manner that can be easily understood and is useful for making key business decisions for the company. The salary for this job is about seventy-three thousand dollars per year.
Brand Specialist
This job position is about marketing. The employees need to focus on boosting the image of the company and the attractiveness of the products that Amazon sells, including both the physical and online goods it sells. The salary for this job is about sixty thousand dollars per year.
Technical Program Manager
The technical program manager at amazon is supposed to take care of all the technical aspects of Amazon's operations and its products. The salary for this job is about one hundred and twenty-four thousand dollars per year.
Conclusion
In a nutshell, there are both positive and negative points regarding the work conditions at Amazon.  Amazon is a huge corporation that offers multiple work benefits, good salaries and strives to create a pleasant working environment for its employees. As such, some employees feel that it is a good company to work for and they also feel that working at Amazon would be a great boost for their resume. However, many employees feel the work conditions at Amazon are poor and that it needs significant improvement. Hence, the decision of working at Amazon should be taken only after careful consideration of factors such as the job title and the work it entails, which country you are working in, and what the work culture in the Amazon branch there is like.
Frequently Asked Questions
How long do I need to work at Amazon to receive employment benefits?
According to Amazon, you need to work at Amazon for at least 20 hours per week or more to qualify for the work benefits such as free life and disability insurance, and free coverage for vision and dental problems. Amazon will also partially contribute to your medical insurance. All these work benefits will come into effect starting from your first day of work for as long as you are qualified to receive them.
How easy is it for me to get a job at an Amazon warehouse?
According to online reviews by several Amazon employees, the hiring process for a job at the Amazon warehouse is straightforward to navigate through. The entire hiring process is done electronically so you don't even need to interact with any Amazon employee to get hired. The entire hiring process is quick, and it just takes about two weeks.
What do the different colors of the badges of Amazon's employees indicate?
Amazon's badges have a black and white photo on a black background, and it is encased with a bright color. The name on the badge need not be the full name of the employee and it can instead be an informal short form of the name. The badge also contains the email address of the employee. The color system of the badges represents the number of years the employee has worked at Amazon. 
Employees with five or more years of experience are given yellow badges.
Employees with ten or more years of experience are given red badges.
Employees with fifteen or more years of experience are given purple badges.
Does Amazon pay its employees to quit their jobs and never work for Amazon again?
Amazon has a yearly program called 'The Offer' in which it gives its employees a minimum bonus of thousand dollars for each year of their employment to quit their jobs at Amazon in locations such as warehouses in Alabama, USA.  Employees who have worked a higher number of peak shifts will receive a higher quitting bonus. 
Amazon says that it came up with this program to support employees' dreams outside of Amazon. However, the real reason behind this program is that Amazon wants to decrease the no. of votes in the Union vote every year to protect itself. Furthermore, Amazon would be able to let go of older employees and hire new employees at the starting salary. This will help Amazon to save money as the salaries it has to pay out and the incentives it must provide new employees would be lesser.
Amazon Work Conditions- Employees Benefits