Teachers are so important in our lives, if it wasn't for them, we wouldn't be able to read, write or do anything. They guide us to a better future and teach us how to achieve our dreams and make us competent enough to survive in this world, understand it, and take care of ourselves. They put in efforts and time in their students, sometimes sacrificing their time to be their guide. They do this selflessly and never ask for anything in return, all they want is to see their students reach the success they desire. But there is a day when students have the opportunity to appreciate and thank their teachers for all their help and efforts, and that is Teacher's appreciation day more details are discussed below. Let us know about the 'Teacher's Appreciation Day Complete Guide'.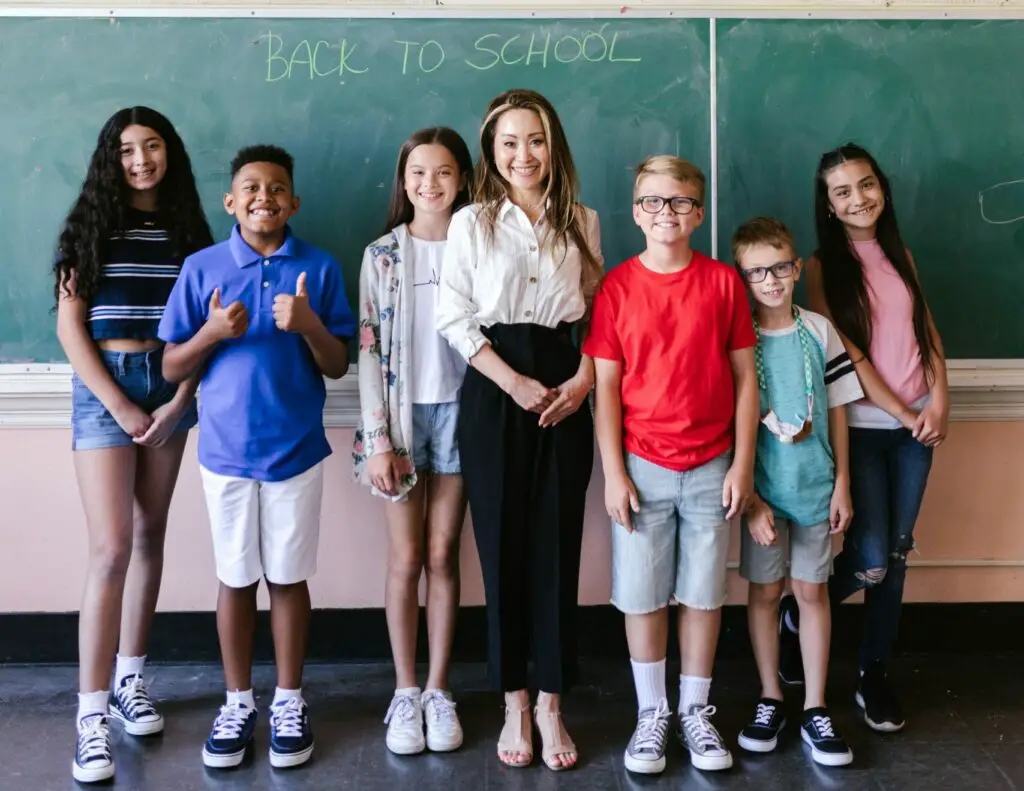 Teacher's appreciation day- Complete the guide
It is very important to let our teachers how important they are to us and dedicate a day to them. All it takes is a little time and a few efforts from a student's side to make their teacher's day. That is all that teacher's appreciation day is about. This day falls on a Tuesday every year and is celebrated for a whole week of May. For a whole week, students prepare gifts, skits, and quotes dedicated to thanking their teachers, and plan an outing for them. Several ideas can make this day even more special. All of the ideas are discussed below.
Students can celebrate this day with their teachers by
1. Writing thank you notes
Although, it is a very typical idea to give out handwritten thank you notes to someone. Students can make it unique by mentioning a quality of their teacher that they like or a quality that has helped them get through difficult times several times. 
They can also mention a memorable moment that they shared with their teachers in the school year, or is there a point in their life when they used a bit of advice given by them, and it helped them in a big way. Appreciating your teacher in this way would melt their heart and make this day special for them.
2. Make a DIY gift – Nothing
Is more special than a handmade gift in that you took some personal time and went out of your way to create something for the other person. A student can make the gift in a way that relates to what impact they had on your life and how grateful you are for them. 
3. A collaborative gift card
It would make a great gift if a whole class gets together and collaborate on a gift idea together. What the card can include is up to you, but a good idea is to write short messages for them and how much they mean to you and what are some of the moments you had with them that will always be with you and are special to your heart. They can all sign the card with their names as a memoir, and even get teachers to sign their names or write quotes for each other.
4. Volunteer to help your teachers in the classroom
Parents can also participate in congratulating their children's teachers and letting them know how grateful they are for all their help and guidance. They can offer to volunteer for a week and help around the classroom by helping in checking papers or making homework plans for the students. And also help during the class by helping set up activities and engaging students along with the teacher, or helping out during a reading session in class. This way teachers can breathe a little easier and your contribution can lower their burden, which is a great way to show appreciation. 
5. Help out with classroom supplies
Often children require classroom supplies such as a pencil. Notebooks, papers, and other study material. And teachers being selfless self-pay to buy the supplies for their students. As a parent you can help out these kind teachers and buy the supplies for a class whatever is needed, they would be very thankful for helping out without even asking, and at that moment you can thank them in return for their effort to make your children's future better. 
A few ways teachers can celebrate Teacher's appreciation day
There are ways that fellow teachers can also contribute to this celebration since they understand how much a teacher has to go through while working and how much work is put in even after the students are not in the classroom. A few ways teachers can celebrate their special day are:
1. Plan a day out
A great way to surprise your fellow teacher is by organizing a day out with the help of the administration. And it can be anything such as a picnic in a park, booking tickets for a movie, a lunch planned in a good restaurant or just a day off would also be good enough. As long as it gives them a break from their everyday hassle and lets them enjoy an activity, the idea would be perfect. 
2. Ordering lunch for everyone
one way to cheer up a teacher's day is to order a special lunch for everyone if you know what their favorite dishes are you can order a selection of menus for them, and they would be happy to receive such a special surprise. 
3. Announcing a thank you to the teachers
one-way students and teachers can celebrate this day is by announcing for students to thank their teachers all day whenever they can. This causes the whole school to participate in the celebration of the day and make it special for the teachers, this also increases the scale of the celebration.
Conclusion 
You can join the celebration whether you are a student, a fellow teacher, or an administrative member of the school. The above-given ideas can help you celebrate this day and make a huge impact in your teacher's life and give them the due appreciation we sometimes forget to give them in our day-to-day schedule. A small gesture can go a long ways. Teachers have always shown you this sacrificing or if we can do the same for them, and it is a guarantee that they will carry that gesture with them for the rest of their life, just as you would them. 
Teacher's Appreciation Day Complete Guide