Physician assistants or PAs are a part of the healthcare industry and can be seen involved in various hospitals and clinics and engage in various activities to help people and ensure their well-being. What does a physician assistant do? They work under the supervision of a trained and established senior physician with a legal license to practice medical and medical procedures. A lot of work that a physician assistant has to do includes work with physicians to give out diagnostic and provide therapeutic care, They can also perform physical exams and prescribe medicine. Let us know about 'How To Prepare For PA School Interview?'.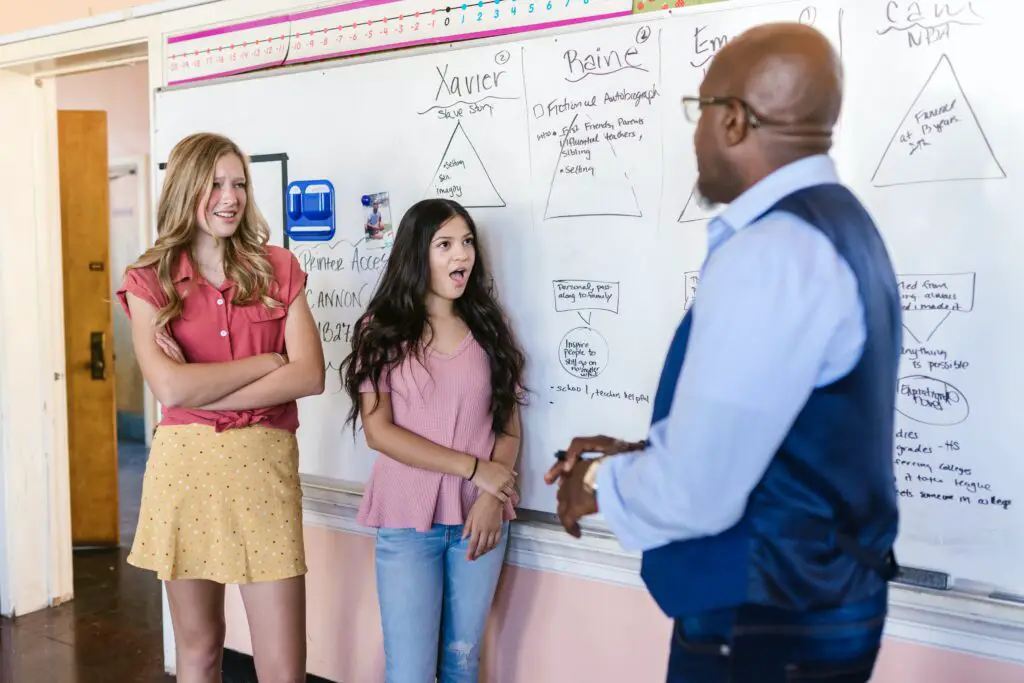 How to prepare for a PA school interview?
Being a physician assistant in a school can be a daunting and exhausting, but rewarding job. For applying for a position of PA in a school, you can fill out a form and submit it to the school. The school will review your application and schedule your interview. If you have an interview already scheduled for you, then you are at the final stage of getting the job. Although there is minimal need for much preparation for such kinds of interviews, you should practice some questions and look at some tips just in case.
Steps to prepare for a PA school interview
1. Do your research
Always be aware of the information about the place you are applying to and hoping to get a job at. You should know how everything works at the school and how can you help to contribute and help out around the premises. 
Read about all the information provided by the schools, visit their website look at the about us section, and learn as much as you can about them. Learn all the programs they offer and how students get benefits from such programs, what is the curriculum, and how it is scheduled. Before you head for the interview, you should make them feel as if you are already part of their community. 
2. Dress to impress
A key point to impress any interviewer is to dress professionally. It would be a good idea to buy a suit in neutral colors and a dress shirt with a tie not too slim and oxford shoes either in black or brown. And if you think a suit would be too professional for the interview you can always wear semi-formal pants that are comfortable like chinos and a shirt with a tie and formal shoes, this would also make for a professional outfit that would also keep you comfortable and make you look confident.
3. Be on time
clear out your schedule and plan to arrive a few hours or minutes earlier than what the interview is scheduled for. These ways ensure that you do not miss anything and especially not miss your interview for which you have been preparing all this time. It so also shows that you respect other people's time and have the quality of being punctual, which is a great quality to highlight for the interview. 
4. Prepare some interview questions
Giving yourself some prep time before heading for an interview is a good option, you can look up on the internet some common interview questions and prepare your answers according to your experiences and skills. A few example questions to prepare are as follows:
Tell us a little about yourself
Why did you choose this school, and why should we hire you here?
Why do you want to apply for the position of physician assistant?
Tell us about any previous experience you have associated with this job title.
What do you think is the job of a physician assistant, and how would you contribute to that?
5. Show your enthusiasm
One thing every interviewer is looking for is a person who is not only an opportunity to earn money or a way to advance their career. If you are applying for the position of a PA, make sure you tell them how excited you are about working for them and how it can be a great experience for you. This shows the love that you have for your work and that all employers are looking for these days, people that are passionate about their profession.
6. Show your compassion
Schools are looking for people who have a positive attitude and can help people in any way they can and make their well-being a priority.  Telling the interviewer how you see this work as meaningful to people and how you contribute to their care will show that you are compassionate and don't just pretend to care. Try to come up with ways you can make your work more than just a job. 
7. Take part in a mock interview
If you are still nervous and unsure of how to react in such interviews and what to say. You should consider doing or taking a mock interview. It can be with a friend or a family member who will ask you questions, and you will try and formulate your answers later on, you can ask for some feedback from the person that is helping you prepare for the interview. Another way is to set up a video camera and act as if you are in the interview and try to answer questions just like you would in a real interview. 
There are also several services online that would help you to arrange a mock interview, but this would be different as a stranger would ask you questions, and you would then answer in return. All of these methods will help you take a look at any of the weaknesses you may have and weed them out before you head for the real interview, and this can also make you feel confident with your answers and how you present yourself. 
Conclusion
With enough prep time, you can always ace any interview you go to. Just remember to present yourself properly and make sure they will bring your skills and strengths during the interview. And keep learning from your mistakes, you will get plenty of opportunities to land a job. All of the above-mentioned tips will help you to prep for your interview at a school and by following the given tips you can make sure you land the job without any problems.
How To Prepare For PA School Interview?