Being in law enforcement is a job that is not taken lightly, it takes a lot of courage, compassion, and determination to be part of the law and swear to serve the local community and protect the people residing there with their life. We should all be grateful for the officers that serve to make our world better and thank them every day for their service. In our everyday life, we forget to take a minute and appreciate the noble choice that they make every day to uphold the law. In honor of these law officers, January 9th of every year has been officially declared as Law enforcement appreciation day. This gives the citizen a chance to thank them for their service and make it special for them. Let us know about the 'Law Enforcement Appreciation Day'.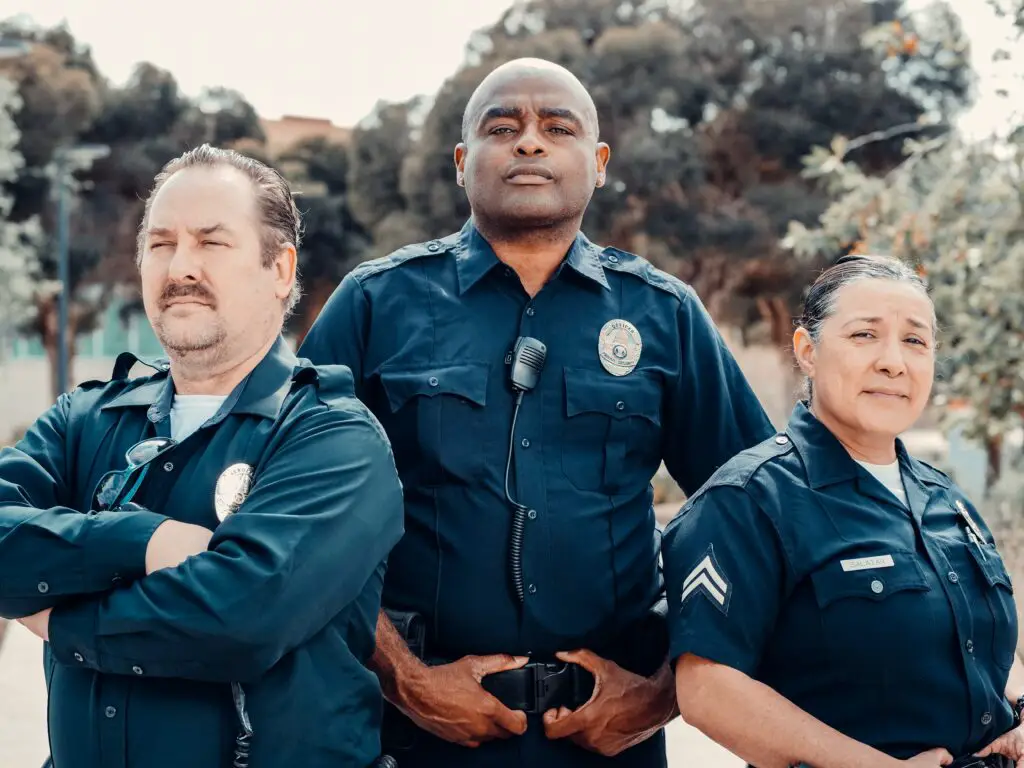 Law enforcement appreciation day guide 
Being an officer of the law is such an honorable job and deserves every ounce of respect that we have to muster toward them. They make sacrifices for us every day rather than spending their day with their kids or partners and enjoying long relaxing vacations, they are out patrolling the streets day and night serving to protect the people and making sure that law and order are being implemented in our streets. On law enforcement appreciation day, we can thank our law enforcement teams by making some sacrifices for a day and doing something kind to show how much we appreciate their efforts. Down below are some ideas to celebrate this day:
Ways to make law enforcement appreciation day special for law officers
1. Buy then a gift
If you want to thank an officer that passes by your shop or lends a helping hand to the local community events, or maybe you are the family of a police officer and wanted to do something for your brave family member.  You can buy them a gift it does not matter how small or big the gift is as long as it is something that would love or can practically use in their daily life, they would be grateful to you and would remember your kindness of appreciating them for their service.
2. Say thank you whenever you can?
If you don't personally know an officer or can't afford a gift yet. You can always opt for a free way to appreciate an officer. That is, take a moment out of your daily life and go up to an officer, say hi to them, smile, and just thank them for how much they work day and night tirelessly to protect their community and its people. You can see for yourself how big of an impact this small gesture would have on those officers, and how heartfelt their reaction would be to just a "simple thank you".
3. Make DIY thank you card
Just take a price of paper and start drawing out designs of anything that you know or like. If you have little kids home you can always ask them to draw thank you cards for the nice police officer that always smiles and plays with them whenever they go out they will be more than happy to do so and since their creativity is much better than an adult it would make a perfect way to appreciate the people in blue. And when you present these handmade cards, you can ask for and write their name before giving them to them.
4. Pay for an officer
Police officers walk in normal shops every day to buy lunch or get some morning coffee before they get busy saving the streets. One thing you can show your appreciation for their service is by offering to pay for whatever they are buying, whether it be a coffee or a mid-day treat, or just household items. Pretty sure they would deny the request, but insist on it and tell them that it is your way of thanking them for all that they do every day, and you don't want it to go unnoticed. It would make their day even more special. 
5. Drop off some home-baked treats or homemade lunch
If you want to add a little more personal touch to your efforts of thanking these peace officers, you can always prepare some homemade cookies or pastries or other baked goods that can be easily made at home and offer them to the officers that might live around your neighborhood or if you live near a police station you can always drop some homemade meal for every officer there, and personally thank them for their services. They would surely recognize how much thought you have put in. You can also give out fruit baskets if you cannot find the time to prepare a meal.
6. Be kind and invite some officers to your home
If you know an officer that lives near you or makes rounds in your neighborhood every day and night. You can always be kind and ask them for a hot dinner plate and tell them it wouldn't be trouble at all and would be a pleasure to help them. They would hesitate or even refuse sometimes because they are very focused on their job and would feel like they are intruding. Assure them and open your home to these hard-working officers.
7. Organize dinner for them
If you have a family member in the police department, you can always tell them to invite people over from their department for a dinner party at your home. And organize a small gathering for them with food that they will enjoy and a little fun and games. 
Add in a little speech if you can before you end the night in which you can include why you wanted to throw this party, and you can even ask the neighbors to participate and show their appreciation in their way.
Conclusion 
A little kindness always goes a long way, when you take out some time from your own life and do something for other people it would instantly make them feel happy and grateful to you for showing such kindness, and you never know who might need this little gesture. 
Be sure to show a little kindness to law enforcement now and then as regularly as, you can, and not just on one day. They make a million sacrifices for us every day, so we wouldn't have to make one. They put their lives on the line, so we don't lose the people that we love, and they protect them with everything that every day. 
As said before, no gesture is too small doing something good for someone else is what matters and the officers every day would greatly appreciate anything you do for them.
Law Enforcement Appreciation Day