Kansas, an important state of the United States, is known for its Midwestern hospitality and lower cost of living as compared to other states. The state of Kansas provides good opportunities in the teaching profession and also provides the best education to its students. Future graduates in Kansas have several options for pursuing their career in teaching, with several Kansas colleges offering degrees in education. Let us know about "Kansas Teacher Salary"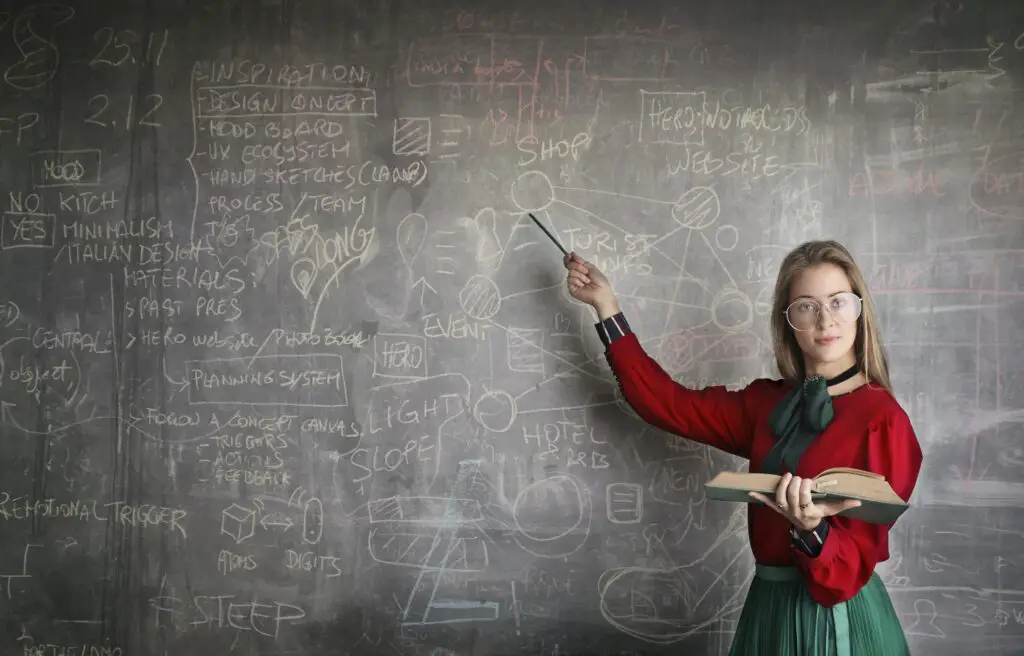 Kansas Teacher Salary
There are options for returning to college to earn a teaching degree and complete a licensure program for those who have not completed a degree in education. As in any state, having a Master's or Ph.D. is an eye-catcher for prospective employers, especially in Kansas, where a high level of qualification is valued and required.
According to the U.S. Bureau of Labor Statistics, the average salary of teachers in Kansas varies according to the teacher's level, but it starts from $46,740 to $87,210. The preschool teacher can earn up to $46,740, and their hourly wage is $22.47. Elementary and secondary school teachers can earn up to $58,730, and their hourly salary is $28.24. Junior college teachers can earn $78,940, and their hourly wage is $37.95. The teachers of colleges, universities, and professional schools can earn $87,210, and their hourly wage is $41.93. Technical and trade school teachers can earn $60,320, and their hourly wage is $29.00.
Teaching job in Kansas:
If you want to pursue your career as a teacher in Kansas, you must have completed your bachelor's degree or a teacher training program to be eligible for Kansas teaching jobs.
Kansas has recently experienced teacher shortages, so newly qualified and experienced teachers and new graduates at all grade levels are in high demand in all districts of Kansas.
Job Outlook for Teachers in Kansas:
The demand for teaching jobs in Kansas is increasing day by day because different educational institutions need teachers at different levels to educate students. According to the US Bureau of Labor Statistics, high school teaching jobs in the United States are expected to grow by 8% in the next 8–10 years, and preschool and elementary teaching positions are expected to grow by 7% until 2031.
The salary of teachers in Kansas varies according to their level: a preschool teacher can earn up to $46,740; a secondary school teacher's salary is $58,730; junior college teachers can earn $78,940; and teachers at colleges, universities, and professional schools can earn $87,210.
If you complete your master's degree in education, it will raise your salary and may help you stand out in the crowd of candidates applying for jobs.
Procedure for Teaching in Kansas:
The curriculum of teachers determines the major subjects they carry for the teaching profession; they are responsible for instructing perfectly and preparing the students for research. Fieldwork is also an important factor for teachers because it can help them increase their soft skills, which are much needed for teachers.
Basic Steps for Becoming a Teacher in Kansas:
For teaching in Kansas, candidates must have a Kansas teaching license, and for the license, they must have completed their bachelor's degree. Also, candidates must have passed the state standardized test to become teachers. Firstly, you have to meet some very basic requirements that are:
Completion of your bachelor's degree with a good GPA.
Next, you have to complete a teacher certification program, either online or offline, depending on whether you have the option of applying for an initial teaching license.
The third requirement is that you have at least one academic year of teaching experience in any local school.
Programs for Teacher Certification in Kansas:
In Kansas, if you want to become a teacher, the teacher certification programs are available both online and offline. You can choose between online and onsite programs according to your preferences. The teacher program includes a seminar or webinar on educational theories and classroom skills for making students attentive during the lecture.
Initial Teaching Credentials:
To obtain your Kansas teaching license, you must complete the necessary undergraduate coursework, standardized tests for becoming a teacher, and an accredited certification program.
The state of Kansas usually issues three types of licenses to teachers:
initial license, which is only valid for the first two years of a teacher's career.
professional license, which requires a performance assessment test and is valid for five years.
accomplished license, which is valid for ten years.
Kansas Certification Reciprocity:
Interstate reciprocity is a program that allows teachers who have received their certification in one state to teach in another. Out-of-state applicants for Kansas teaching certification must meet the following requirements:
an undergraduate degree.
completion of an approved teacher preparation program.
 possession of a valid teaching license in another state.
 satisfaction with recency requirements and
Passing both the Praxis PLT exam and the subject-matter exams
Opportunities for Professional Development and Advancement for Teachers:
Professional development plans for teachers in Kansas are intended to advance the knowledge of teachers while also improving learning environments for students because they have the right to access modern education.
Every state in the US must ensure that all teachers are provided with perfect educational and advancement opportunities as per plan because the education provided to students must be advanced and up-to-date.
Teachers have the option of continuing education, whether provided through in-service days or other learning methods offered individually or in groups, enabling educators to meet requirements for license renewal. The standards and plans for the professional development of teachers are established by the Kansas State Department of Education.
Conclusion:
There is a need for highly educated and experienced teachers in Kansas for the betterment of the education sector, and as we read about Kansas Teacher Salary ,the salary is pretty good in Kansas for teachers. The whole procedure is about how you become a teacher in Kansas. For the advancement of teachers, the Kansas State Department of Education makes several plans and tests that make sure that teachers have advanced knowledge and that they educate students in a very effective manner.
FAQ:
 Is Kansas' education system good?
The average income in a state with higher levels of education is higher. Ranking educational outcomes reveal that the Kansas educational system achieves above-average results in the majority of areas. Kansans Can's vision is to lead the world in ensuring each student's success.
Can teaching in Kansas without a teaching certificate be possible?
Without obtaining a teaching certificate, you can teach in private schools, but you can't become a teacher in any government school. To work as a teacher in a public school, you must have a teaching license, but without a teaching license, you are not eligible to teach in a government school.
Kansas Teacher Salary -Learn More About It