Read a story How I Became a Corporate Trainer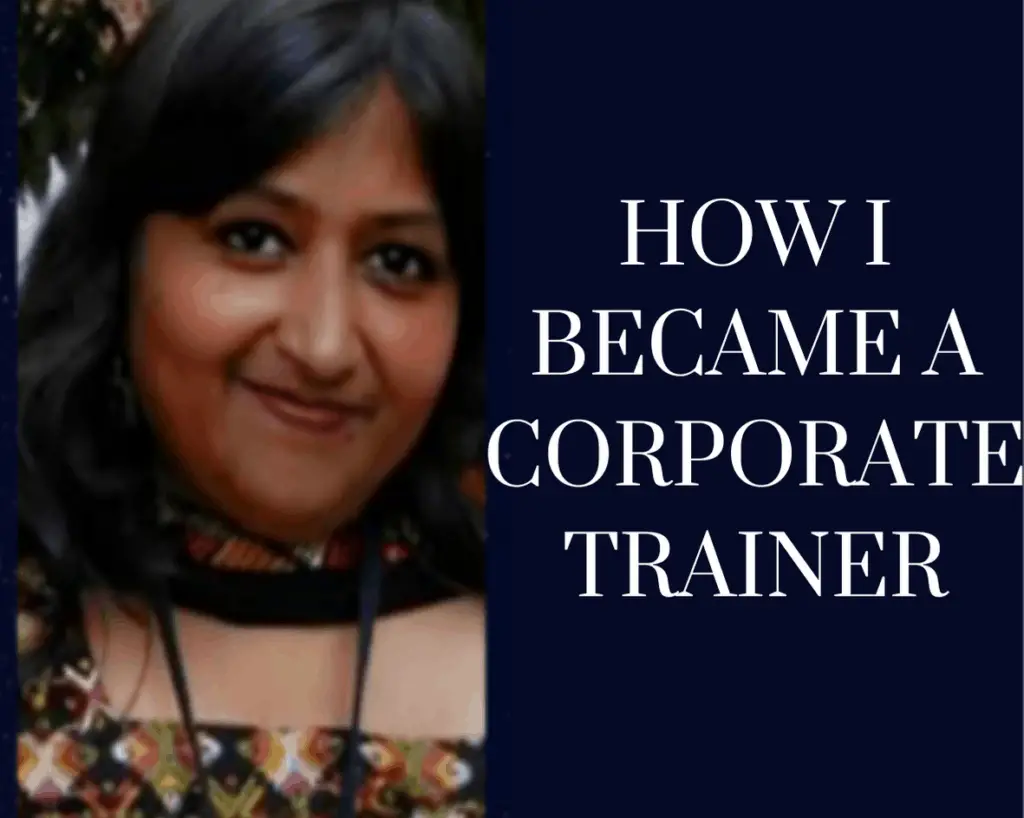 How was your University time?
My qualifications include a graduate degree, a post-graduate degree, a B.Ed. And a Diploma in Journalism. My University time, which was spent in graduate and post-graduate colleges of Bangalore University, has been a revelation. I have always been keen on acquiring knowledge and imbibing factual information, although I am not very astute and practical. At any rate, I spent my University days in a studious modus operandi without wasting precious time. I tried my level best to budget my time through time-tested clever time management strategies. Indeed, only if one uses time judiciously can one complete one's studies thoroughly and in time. I was lucky to have very good professors who taught me well and in a way that I spent minimal time in revising at home. Instead, I would frequent the college library and try to do extra reading on the topics discussed in class to give me a complete picture and a thorough understanding of the topic. When I used to see the books in the library, all of which I wanted to read, I used to wish that the course was extended so that I could devour and read ALL the books! I also used to participate in several extra-curricular activities because I wanted to have an all-around personality and wanted my education to be holistic. When these awesome University days were over, I knew that the real test would be to get a job and keep it. I knew that without a congenial attitude and personality (to attract good souls), one would not be successful. So, I tried my best to evolve myself into a person who gets along well with others.
Why did you seek out a career in this field?
My career is that of a teacher/trainer. Although I enjoy writing, particularly creative writing, I knew that I would have to become an educational professional, which would promise me a fulfilling career. I decided to make writing a major hobby. I sought to become a teacher/trainer after my school days and watching movies, like `To Sir, With Love' and `Mona Lisa Smile'. I was very much impressed with several of my school teachers who brought out the best in me, and I yearned to be like them when I grew up. I wanted to be the quintessential teacher who made a difference in the lives of students. I wanted to give talks, lectures, and explanations where I water down difficult concepts into easily understood portions, inspiring and motivating my students. I wished to be encouraging to my students to grow up to be responsible citizens of the country. Since initially, I did not have the experience, and I decided to work very hard in my first job to gain hands-on experience, which would help me in the future. So, I joined Healthscribe, India's largest Medical Transcription Company (at that time) where after the initial training, the Management absorbed me as a trainer.
What was your first job or nuggets from jobs you had that helped you get to where you are today?
My first job was at Healthscribe, a pioneering medical transcription company headed by a Management of a pan American staff where the Indian employees were expected to transcribe medical reports dictated by American physicians based in America. I used my initial training days to gain knowledge and soft skills, and because I wanted to observe the trainers already there to improve my teaching skills and confidence. Thankfully, they were friendly and very broad-minded, and when they saw my keen interest, they inducted me as a trainer shortly after I finished the 6-month training. I spent hours listening to dummy files to get exposure and experience in listening to as many doctors as I could. I also wanted to enhance my medical knowledge, for it is a vast ocean, and it requires a lot of reading in order to make one up-to-date with new procedures and treatments. Indeed, I gained a lot of insight into my first job, which taught me to get on well with others and be a team player. It also taught me to keep learning and to learn from one's previous day's mistakes. I learned to adopt a give-and-take policy and learned to embrace a helping nature from my close colleague, Vanishree. It is always good to have a helping nature as one can brighten up someone's day. Besides, one never knows when one needs help, and therefore one must get on agreeably with all. I also learned the necessity of being kind. When my father became very sick and needed blood for a treatment, I was deeply touched at the number of people in the office who were willing to donate blood for my dad. If one is kind, it comes back a thousand times. As a great writer said, "People will forget what you said. People will forget what you did, but they will never forget how you made them feel."
How did you prepare for an interview?
For my first job interview, I read the advertisement and studied it. I read brochures and newsletters of medical transcription companies and tried to gauge the qualities they require in their employees. Since there was an English entrance examination, I read high school textbooks on English Grammar and brushed up my tenses, vocabulary, parts of speech, and punctuation. I also read `It Pays to Increase Your Word Power' from Reader's Digest. I went through old English question papers, TOEFL and GRE old papers, and Medical Entrance Exam Solved Papers in order to make me thorough in English. I read more about homophones, synonyms, and antonyms as well as subject-verb agreement and how to write correctly structured sentences. I knew that the only criteria this company was looking for were good basic English. They felt that the trainers could train the theories of medical terminology and computer technology in the training period. I also read back issues of Competition Success, where much information can be gleaned about interviews and the correct ways of cracking them. For the interview, I practiced talking in front of the mirror to see what kind of image I portray. I also wanted to see if I am articulate and whether I was articulating the sentences with the correct diction and expression. I taped my voice to see if I was talking and communicating audibly and whether I could easily be understood. I watched innumerable interviews and debates to see how speakers communicate cogently and convincingly.
Can you provide some book recommendations?
Honestly, I haven't read any book to prepare for interviews, but I have read newspaper articles in the Educational Supplements of Deccan Herald and The Times of India. I have read many editions of Competition Success, and the Teenager (now closed down) magazine, which helped me be confident and develop will power. I told myself that any interview could be cracked successfully if I am confident and determined. To help me in interviews, I have gone for courses/workshops/seminars on Phonetics (how to pronounce words correctly), Fluence (how to speak and write fluently), and Public Speaking classes held by Beans Toastmasters International. I have listened to T.V. interviews and debates on how to communicate cogently and confidently, and this helped me a lot in preparing for the interviews.
Q6: How do you keep yourself, up-dated?
A6: In my first job as a trainer in a medical transcription company, I kept myself updated about what is happening in the medical transcription world. I did this by reading comprehensive publications like JAAMT (Journal for the American Association for Medical Transcription) magazine. Through emails, I have kept in touch with expert writers, thinkers, and speakers on the latest in healthcare, especially about surgeries, treatments, and procedures. Also, to keep myself updated, I used to transcribe dummy files in my free time to get used to various accents and formats. I used to go to American movies, and I watched medical T.V. series like `Grey's Anatomy' to get to know how medical transcription fits into the scheme of things in huge American hospitals. To keep myself updated, I used to take up the CMT (Certified Medical Transcription) work to give the advanced transcriptionists credits for the summaries they wrote on medical and non-medical topics in the JAAMT magazine. I also tried to participate in all the company events so that I knew the employees and their temperaments and could therefore help them better. Also, I tried to figure out the employees in other departments like Q & A proofreading, Technical help, HR Dept., etc. and how they can help coordinate with the Training Dept so that we could all work cohesively and unitedly for the overall productivity of the company.
Q7: What can you recommend on C.V.
A7: In one's streamlined and professional C.V. for a job in a medical transcription company, one has to include details of qualifications and experience besides languages spoken, read, and written and special skills like typing, basic computers, accent internalization, phonetics, fluency, basic English knowledge and willingness to work hard and overtime (if need be). One should show that one is enthusiastic, not averse to learning new skills. Also, one should mention one's general competence and attitude. Management will be interested if they come across the C.V. of a person who shows earnestness, intelligence, and a hard-working spirit. If one shows that one will try hard and not complain, the Management will be impressed. How accurate is the saying, "It is your attitude and not your aptitude that determines your altitude."
Q8: Advice for someone looking for a job.
A8: I would advise someone looking for a job to scan the newspapers, particularly the supplements on Job Opportunities. One can also join social media sites, like LinkedIn, which help one in finding suitable jobs. One should not go blindly by some websites, as they may not be creditable or authentic. Instead, one should try trusted sites after finding out information about their credentials. One should scout around nearby offices even if they haven't advertised. One can give one's C.V. and tell them to contact should a vacancy arise. Yes, it helps if one keeps all one's bases covered. One can do courses in typing, computers, etc. while searching for a job, as that will allow one to have additional skills that will help in the job market. While one is waiting, one should get one's clothes organized as if they get a job; there will not be much time to see if they have enough professional clothes.
While preparing for the interview, here are some do's and don'ts, which will help:
Some Dos and Don'ts"
D.O.'s
– Be positive and try never to miss scanning the Avenues section of the Deccan Herald and Ascent section of TOI.
– Prepare for interviews in advance and be on time for them.
– For the interview, carry all relevant documents and certificates that will impress the employer that you have done your homework and prepare for the interview.
– Dress neatly and not ostentatiously. Wear your most beautiful dress of self-confidence.
DON'TS:
– Don't overdress with elaborate make-up and fashion accessories. This is not a fashion show.
– Assess and prepare beforehand about the company, what they specialize in, and ask intelligent questions without seeming nervous and anxious.
– If there is an entrance test, don't go overboard with the first few questions so that you can't complete the paper.
– Don't be rude, but it is useful to show respect for the people you may be working with.
Q9: Why do you think you were selected among other candidates?
A9: The following points came to my mind
– I had prepared exhaustively for the English Entrance examination
– I did well in the typing test and the basic computer test. I was able to type accurately and fast.
– I spoke in a measured way and showed respect and consideration for my employers.
– I was willing to work in shifts and accept the leave policy, which mentions that leave is usually not sanctioned on Sundays but on other working days (since it is a 24/7 company working all three shifts, as per American timings).
Q10: Lessons from jobs that you couldn't get.
A10: The correct criteria will enable one to get an appropriate job. However, one may not always be successful. There will be times when one doesn't clinch the interview. One must try to be strong-minded and analyze exactly where one has gone wrong and not commit mistakes like that in the future. One must try not to dwell on failures because which human being doesn't make them? Instead of having a `grapes are sour' perception, one must be strong and stern with one's self and convince one's self to use the brickbats thrown at one as stepping stones for future interviews and success!
By Heera Nawaz,
Bio
Ms. Heera Nawaz has worked as a corporate trainer in the BPO sector and a teacher in several convents and international schools. She recently won an Award for being the Times of India Best NIE Teacher Co-ordinator (which involves writing and editing creative work and poetry) from over 250 schools in Bengaluru. One of her prose pieces has been accepted by the Indian edition of the Reader's Digest, and she has been interviewed twice by NDTV Good Times. She would love to get in touch with persons having a healthy approach and attitude towards life. Her email I.D. is [email protected]
Also read: What It Takes To Make Your Career Successful: An Interview With Fatima Ait Moulid
How I Became a Corporate Trainer