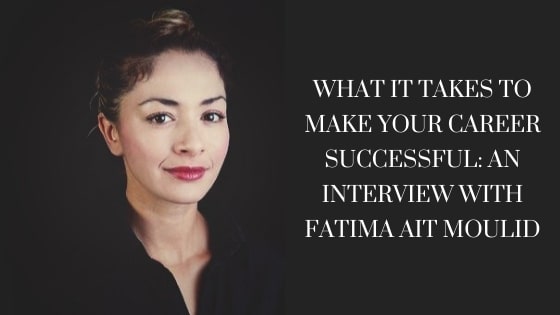 If I could talk to my younger self…
I remember the day I walked away from my university. I thought to myself if I don't continue studying Law following the standard path that was suggested by my teachers, guidance counselors or scholarship books I will then need to make sure my career is successful, I will need to make that promise to myself that whatever I do I always keep moving forward. I made that conscious decision of creating my own path. I wanted to walk on the other side of the road for a little while to understand what was the options available to me. I was in the search of new perspectives but most importantly I wanted to make money as soon as possible in order to be independent. I wanted to work hard and so I had to find a job.
LEARN HOW TO BE ORGANIZED
One of my first jobs was to work as an Executive Assistant for a Finance Director in a hospital. I had to be organized but thinking about it…Oh well! I was not as skilled as I am today. This role allowed me to learn how to organize myself.
If I could talk to my younger self… I would say please stay organized and keep track of everything you do. You do it for yourself and the others will greatly benefit from it. They will rely on you because they'll know you good at capturing notes and important decisions, you'll good at reminding them of open action items, tasks to complete and progress to make. You'll be on top of a lot of things because you'll have time to anticipate and prepare for tomorrow.
IT'S ALL ABOUT WIN-WIN PARTNERSHIP  
If I could talk to my younger self… I will prepare my interviews thoroughly. Not only I will investigate and dissect all information I can find about my interviewee (organization and individuals) but I will also try to understand what is the value I can bring to my new job and what value this job or company can bring to me. People often tend to forget this because they focus on getting money as soon as possible. Yes, you are applying for a job, you are submitting your application but by doing that it also means that the company is in the look for someone great for them. That person can be you, you just need to ask yourself why is it going to be you? It's what we called a win-win partnership. Nothing new here but if you have that in mind you'll likely to find solutions to your problems and you will also learn an important skill in life which is how to negotiate. How can I get the best out of something and or someone and how can the others benefit from it.
A DYNAMIC BODY LANGUAGE WILL UNLOCK OPPORTUNITIES FOR YOU
How much do you know about body language? It is such an interesting topic that I encourage you to do some research on it. Honestly, you can do this easily using your smartphone while commuting. I won't enter in a deep discussion around psychophysical and neurophysiological perceptions of our human body but I can tell you now that your body language reflects on people's life. If you have good facial expressions, a good tone of voice, you stand and sit correctly you will create what we call dynamic attractiveness also named as charisma. Using your body language positively will enhance and add strengths to your verbal messages. Don't underestimate the power of your body.
Things are changing very fast in our society, always be curious! Learn new things, cracks books and don't hesitate to ask questions.  
About me…
Fatima Ait Moulid is the founder of 2 Companies that both utilizes technology to improve people's life. She has worked with Fortune 500 companies and currently advises them on all things digital. She is also passionate about customer experience, digital marketing, new ideas, and art. You can reach out to her via LinkedIn. 
Also see: How I Turned My Passion In Storytelling To Being A Marketer And A YouTuber
What it Takes to Make Your Career Successful: An Interview With Fatima Ait Moulid