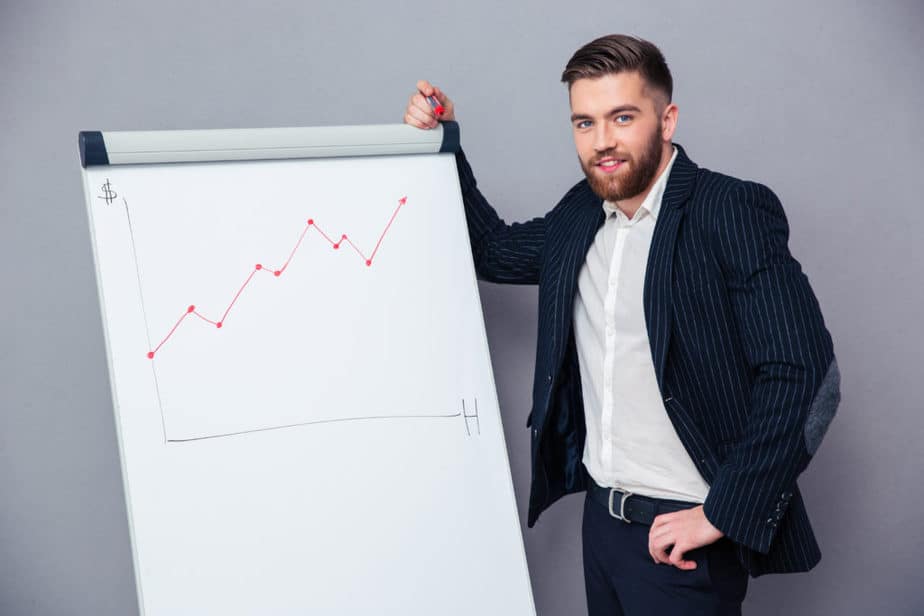 In this article, we will see XPO Logistics SWOT Analysis and Its Competitors.
Introduction
XPO Logistics is an American Cargo transportation company that widely provides truck brokerage services in around 18 countries. XPO Logistics, Inc.'s main headquarters are located in Greenwich, Connecticut, U.S. XPO is a leading industry in providing world-class transportation services to the most well-known & successful companies of the world. XPO Logistics covers the transportation services like a truck, railroads, engineered supply chain solutions, less than truckload transportation, expedite, managed transportation, intermodal, drayage, warehousing & distributing, etc.
XPO Logistics handles its services in 744 locations by covering various places of the world. Around 44,000 members help shippers to manage supply work very conveniently by using advanced technologies for the movement of the goods.
XPO Logistics Strategy
XPO Logistics uses leading transportation technologies to make the shippers & drivers work easier & convenient. XPO uses machine learning & data-driven insights to make work culture easier for the team members or workers.
XPO's less-than-truckload services connect North America up to 99% of all U.S zip codes. XPO also offers cross-border services to Canada & Mexico. Brokerage platforms of XPO include shippers to more than 85,000 carriers. XPO uses various technologies which confront the load accessibility to the shippers.
Competitors of XPO Logistics
As every industry has competitors, XPO Logistics also has some which are continuously growing by adapting new changes so that they can achieve a higher position. The list of XPO Logistics competitors are:
U.S. Xpress: Asset-based truckload carrier
Revenue of FY 2020: $1.7 billion.
Ryder System: Provides commercial transportation, logistics & supply chain management solutions
Revenue of FY 2020: $8.4 billion.
Kuehne + Nagel: Achieved success in integrated transport & logistics solutions
Revenue of FY 2020: CHF 20.4 billion.
Movianto: Logistics & distribution service provider in various fields
Revenue of FY 2020: $439.1 million.
CEVA Logistics: A supply chain management & logistic company.
Revenue of FY 2020: $7.4 billion.
There are also some more competitors available like UPS, J.B. Hunt Transport, Estes Express Lines, DHL, Werner Enterprise, etc. But, XPO Logistics has a leading approach in its industry with revenue of FY 2020- $16.3 billion.
XPO Logistics SWOT Analysis
Strengths of XPO Logistics
As XPO Logistics has years of experience in its industry, it is usual that it has strengthened the ways for tackling the new or an old competitor. Because of which it has reached heights in its industry.
So, XPO Logistics strengths are:
XPO Logistics is very much good at implementing new projects & generating & making them a new revenue source for themselves.
XPO uses its past acquired companies in various ways like using its technology to develop new supply chains in various states & countries. This also helps to generate more revenue & acquire more companies from other countries. XPO uses these processes as a direction for its growth in its industry.
Customers & XPO's relation is proven very strong because XPO has dedicated employees who provide XPO to fulfill the needs of trustful & needy customers.
XPO has a strong free cash flow which helps them to create new more resources by working on many more projects.
XPO has a very big brand value for both customers & people which helps them to trust XPO also on their services.
XPO slowly acquires its position in remaining countries, other than where they are working now by owning new companies into its hands & developing it in various ways.
Weaknesses of XPO Logistics
XPO Logistics has some of the weak points where it can develop that source as a resource. Some of the weaknesses are:
XPO Logistics has a profitability ratio & Net contribution percentage value below the industry average.
There are unutilized spaces available in the product range sold category which can become an advantage for other companies in the industry.
XPO achieved success in the aspect of sales but it can make much more if the team focuses more on the marketing sector.
XPO is lagging inaccurately using its finance field. It is laying back in the financial planning field, if it is taken care of then they can make more money than what they have now.
XPO's organizational planning constantly has the same working pace from the past years. If it is taken care of by planning for future business development models then it can grow more.
Opportunities for XPO Logistics
Government free trade agreement & adoption of new technology standards, both are helping XPO to focus on new ventures to develop.
A new taxation policy can help XPO to change its business patterns & helps to find a new way to generate more revenue.
A few years back XPO came online, which is helping it to get to know more about customers' needs. These can help XPO to grow more by providing what people need.
Threats for XPO Logistics
The company can suffer various lawsuits because XPO works in various countries which have various laws & it also fluctuates from time to time. So, these can affect XPO badly if they are unaware of it.
Limited skills in the workers of XPO can affect the growth of XPO. Because workers are working with old skills & patterns.
Demand for highly profitable products goes constantly ups & downs. So, preparing the focus on other aspects is also important for XPO.
History of XPO Logistics
Express-1 Expedited Solutions came into existence in May 1989. Michael Welch & Keith Avery were the founders of Express-1 Expedited solutions. This company was providing services as a third-party logistics transportation provider & also they didn't have any transporting vehicles like trucks. 
Express-1 Expedited Solutions provided services like freight brokerage, expedited services & freight forwarding. As of 2007, Express-1 became one of the largest & widest ground expedite companies serving over 1500 customers throughout over 48 states & Canada.
Brad Jacobs, an American businessman acquired Express-1 Expedited Solutions, Inc. & became the chairman & CEO during 2011. And then the company name changes to "XPO Logistics" which refers to Express-1's AMEX ticker symbol "XPO". Afterward, the XPO Logistics company goes on acquiring various other transportation & logistics sectors.
In March of 2012, XPO began its national operation center in Charlotte, N.C. & also in the same years' June month, they listed its shares on New York Stock Exchange.
On the date 28th April of the year 2015, XPO Logistics owned European based company Norbert Dentressangle, by closing a deal with $3.56 billion also including acquired debt. And June 2015, was the month when the overall acquisition process between XPO Logistics & Norbert Dentressangle was completed & concluded by phasing out the Dentressangle brand. XPO Logistics then expanded its business in the European trucking & logistics market.
On September 9th XPO owned Con-Way by paying $3 billion & absorbed more than 16,000 employees, more than 365 operating locations, near to 16,000 dock doors & approximately 32,700 tractors & trailers from Con-Way purchase. This allowed XPO LTL to expand its operations in North America.
XPO made its name in the Fortune 500 list of largest U.S corporations in the year 2016. And in 2019, XPO made itself reach the 180th position in Fortune 500 list by achieving success. XPO Logistics acquired a position of 7th best & leading performing stock of last decade on the Fortune 500 list, by acquiring a share price rise of more than 1,000%. And these all began when Brad Jacobs took control as a CEO.
In December 2020, XPO started its work of spinning off its global logistics segment into a separate company which is to be known as GXO Logistics. The completion of spin-off concluded in August 2021 by acquiring a change in positions of Brad Jacobs as Chairman & Malcolm Wilson as CEO.
Conclusion
XPO Logistics is doing one of the best work in its industry & they are also getting the results for that in the form of success. XPO Logistics works on behalf of various businesses like completing their half work done like shipping the manufactured products of various companies & making them reach to people through various sources.
XPO Logistics always remains an exception for business because they provide comfort to workers as well as to the business. So, XPO Logistics works with the vision & mission of providing cutting-edge supply chain solutions to the world's most successful companies.
Frequently Asked Questions
1. How often does the employee get paid?
Answer: XPO Logistics pays its employees every week. Days may differ because it depends on the management that on which day they are going to pay their employees.
2. What services does XPO Logistics provide?
Answer: XPO Logistics has a global approach in the aspect of its services. XPO has two segments-Transportation & Logistics. The transportation sector includes freight brokerage, last mile, less-than-truckload, full truckload, etc. Logistics sectors include highly engineered & customized solutions, value-adding warehousing & distribution, cold chain solutions, etc. These two are the ways how XPO logistics works.
3. What is the full form of XPO Logistics?
Answer: An American businessman Brad Jacobs owned Express-1 Expedited solutions & he became a chairperson & CEO for that company. He got influenced by Express-1's AMEX ticker symbol "XPO". Then, Brad Jacobs changed the company name into "XPO Logistics",
XPO Logistics SWOT Analysis-And Its Competitors