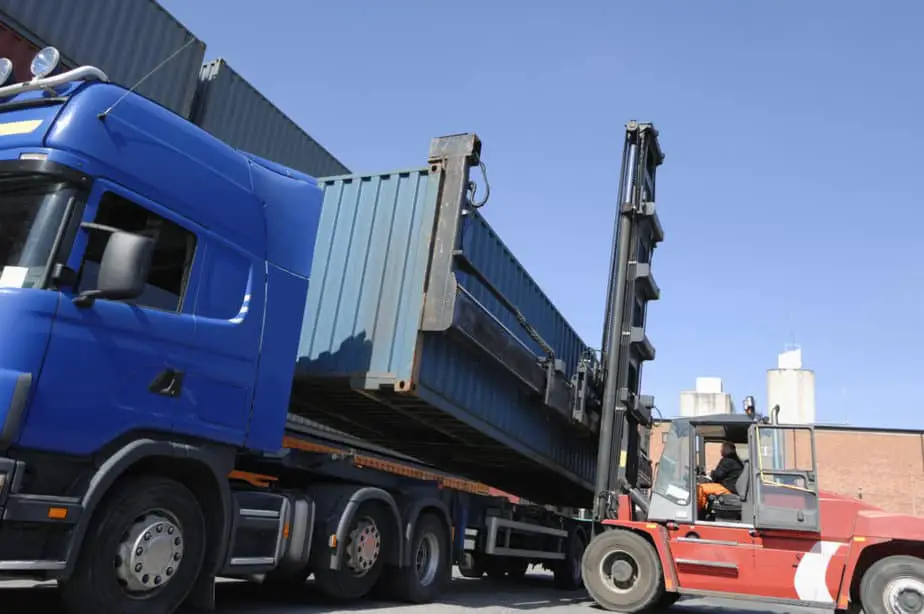 XPO Logistics is one of the fastest-growing companies in the shipping and logistics industry.  The company provides shipment transportation services to businesses worldwide. Here, let's know about XPO Logistics Employee Benefits.
XPO Logistics is headquartered in Greenwich, Connecticut, United States. Currently, it operates in 33 countries and has over 87,000 employees in over 1400 locations.
What kind of employee benefits are offered by XPO Logistics? 
Xpo logistics benefits include
A Health, dental, and vision insurance plan
Life insurance
Long term disability insurance 
Monthly retirement benefit plan which can be adjusted to an early retirement plan
Vacation policy 
Annual bonuses 
What we will be discussing further
XPO'S commitment to diversity and inclusion 
How is XPO Committed to Family support
How is  XPO  Committed to Personal Growth
XPO'S Safety Culture
XPO community involvement
Frequently asked questions
Conclusion 
XPO'S Commitment To Diversity and Inclusion 
XPO focuses on creating a workplace that every employee thrives. This is achieved by creating a conducive environment where every employee feels included. XPO also helps its teammates get to their personal goals and offers competitive salaries.
Inclusivity is core to the company hence they ensure every teammate feels welcome regardless of their nationality, race, religion, gender, sexual orientation, disability, or veteran status. XPO's values clearly show that diversity is key to the company.
 XPO is also committed to non-discrimination and respect. And it goes beyond just saying what is right. It's about doing what is right. Every teammate is expected to be respectful, honest, fair, and lawful. 
Lastly, the company also strongly supports supplier diversity. Contracting opportunities are available to minorities, members of the LGBTQ+ community, businesses owned by women, and people with disabilities. They also offer additional supplier initiatives that benefit underrepresented groups. 
How Is XPO Committed To Family support?
XPO also believes in family. They support their employees intending to become parents in the future. They also have additional family policies and benefits for women and their families. 
These policies include
A Family bonding policy 
A Pregnancy care policy 
Parental planning and pregnancy benefits 
Support during your parental journey
How XPO Is Committed To Personal Growth
Personal growth and satisfaction are important to XPO. They ensure their employees get opportunities to learn and develop their skills which ultimately leads to better job performances and new goals being set.
The training opportunities include:
Tuition reimbursement
 Partnership with academic programs
XPO also invests in videos, discussion series, and courses for all teammates
Grow At XPO advancement program. 
This program is mostly aimed at frontline employees who would like to grow to managerial roles or higher-paying positions that come with more responsibility. All teammates are however welcomed.
XPO'S Safety Culture
XPO ensures that all employees' safety is prioritized. The main objective is to ensure no job-related injuries or accidents occur. XPO ensures that safety professionals are available at all times across the network. The company also uses training and technology to improve the safety ecosystem. 
There is a constant update on COVID-19 information to ensure safety for every member of the XPO team. 
From carriers who are always on the road transporting freight,
 Essential workers. Xpo has come up with best practices to keep distribution center employees safe during a pandemic. 
The rest of the employees are at the front lines of moving COVID-19 goods. For instance, face masks, sanitizer, PPE'S and many more through the supply chains. 
The company is committed to ensuring employee safety by following the WHO, the US Center for Disease Control (CDC), and company protocols. XPO also offers a Pandemic Paid sick leave for teammates affected with COVID-19.
XPO is also at the forefront of ensuring that customers are informed of the actions they are taking to minimize the disruptions that have been brought about by the pandemic. The focus is to ensure that all their clients receive the best service amidst the pandemic.
Lastly, XPO logistics has also come up with shipper solutions. They are committed to serving you by ensuring the freight always moves forward. They offer a global network of customs brokers, ocean carriers, airlines, technology that ensures the supplies are tracked and traced from dock to door and using one invoice for billing.
XPO Community Involvement
XPO takes pride in giving back to the community. XPO and its employees have many examples of how they give back to their communities. They have gone further by creating a special fund Known as  XPO Cares. 
The fund is maintained by the company contributions and teammates' donations. This fund was specifically created to support teammates with their families after a natural disaster.
Frequently Asked Questions
Does XPO Logistics work with Amazon
Unfortunately, Amazon uses FBA for most of its sales. However, It does use Amazon Direct, for heavier shipments.
Are employees paid overtime at XPO logistics?
Not Regularly. If you are a dock worker you are expected to work mandatory overtime. You will however receive a good salary, benefits, and regular raises. 
Does XPO logistics hire felons? 
Yes, it does. You will however get hired for a temporary position. They will also do a background check for up to 10 years. 
Unfortunately, if you have a record of violence or theft within the past 7 years, it will possibly disqualify you. Remember to be honest during the application process to stand a chance.
Conclusion
XPO logistics offers a huge pool of employment opportunities. Best of luck in finding a good fit for you! 
XPO Logistics Employee Benefits- How Is XPO Committed To Family support?