Introduction
Tesla is the leading electric vehicle and clean energy manufacturing company and we all are familiar with its name and fame in today's world. Recently, according to a report, its CEO Elon Musk has sold shares of Tesla, whose estimated worth is more than $6.9 billion. In 2003, Martin Eberhard and Marc Tarpenning, together, have started this company with a name as Tesla Motors, in California in the United States, on the name of a famous electric engineer Nikola Tesla. In 2004, the co-founder of X.Com, Elon Musk became the biggest shareholder of this company. He is working in Tesla since 2008 as a CEO with one motto of producing sustainable energy and sustainable transportation. In October 2021, the market capitalization of Tesla has reached $1 trillion. Let us know 'Tesla Swot Analysis And Competitors'.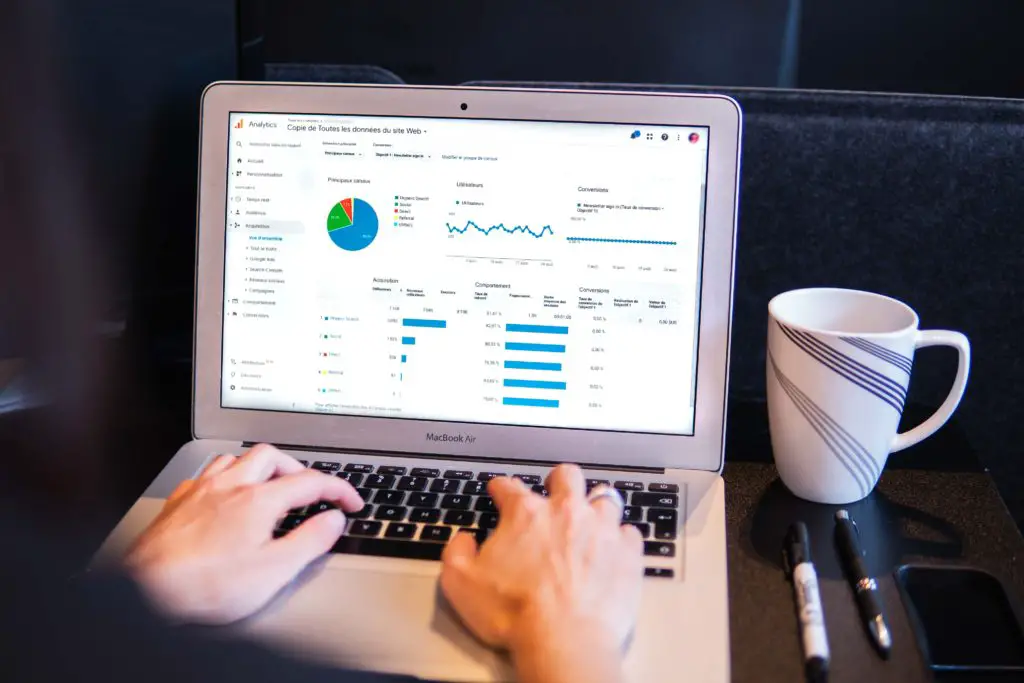 Tesla Swot Analysis And Competitors
The SWOT is a short form Strength, Weakness, Opportunities, and Threat. SWOT is responsible for the growth of companies. Reputed companies know their SWOT and they work according to it only. Now, we will understand each word of SWOT and their meaning and will know how they help in taking any company to its peak.
Strength – It is the first word of SWOT. This is the strength of companies meaning the areas where there is no lack of things. This area plays a major role in taking any company to its peak. Every organization has its different strengths. For some, it can be financial freedom. For some, it can be brand loyalty. For some, it can be a good reputation among the public. For some, it can be products and services, etc. 
Weakness – It is the second word of SWOT. It is the area where a company lacks something, it can be skill, money, support, decision making, insufficient research, and trust. This factor is a negative point of companies. If not worked properly into this topic, it can take any organization from peak to bottom. This is the reason why many companies could not grow in their field and some are on the top because they worked on their weakness. 
Opportunities – It is the third word of SWOT. This factor arises from the environment in which it is working. In order to succeed, companies are always looking for the opportunity and when they see it, they grab it immediately. Opportunities can come from the government, shareholders, partnership, consumers industry, and market.
Threats – It is the second letter of SWOT. It means the dangers any company possesses. It is the external factor that interrupts the working of the company and is not in the hand of the company. Threats can include legal papers, rapidly changing technology, increased competition, competitors, etc. 
Tesla swot analysis
The word SWOT stands for strength, weakness, opportunities, and threat. This model is prepared by every company so that they can utilize their resources properly and can know where they lack skills and needed to put more work. Every company has its swot and they deal with this in their own way. We will discuss here the swot of tesla. Tesla is mostly known for manufacturing electric cars and auto-driving cars which run on GPS technology. Although the main part of this company focuses on producing sustainable energy 
Strength Of Tesla 
Brand Image- Tesla has a brand that is famous all over the world. It is known for making auto cars that don't need drivers. In 2021, tesla battery has become the world's largest solar energy storage. Its brand is itself Elon Musk and it is also denoted as a one-man show. Many people know Tesla because they know Elon Musk.
Market Value- Everyone wants to hold shares in Tesla which increases its value rapidly. Recently its CEO Elon Musk has sold $6.9 billion of shares.
Innovation – The cars manufactured by this company are highly innovative. They put a lot of emphasis on designing and engineering.
Future vision- This company is known for the vision of Elon Musk who is trying to make energy sustainable. It is clearly seen that they have a clear future goal that can take them far ahead.
Partnership- Tesla is shaking hands with big giant companies working in the field of renewable energy like Yes energy, APDA, etc. These collaborations are needed to spread tesla's vision all over the world.
Weakness Of Tesla
Public Trust- It is not very easy for people to suddenly change to electric vehicles. It needs a lot of trusts. Tesla is working really hard to make them aware of the advantages of electric cars and harder to be done.
Limited Availability- It has not expanded globally as much as it should. More work is to be done in this field.
Opportunities For Tesla
Renewable Energy- Seeing the need to solve the problems related to environmental pollution, it is a very good opportunity for tesla to work in this field. Tesla is already working in this place which will pay to them in the future. 
Environment-Friendly Cars – They are making cars that are eco-friendly and automotive. People are getting more eco-friendly day by day. The government is also working to lower the need for things that are harmful to the environment. So it is a very good opportunity for Tesla to come forward and grab this opportunity.
Automotive Driving- On the one hand, it can be a weakness due to its less adaptation but on the other hand, it is the opportunity for tesla in the future because of the rapid change in technologies, the days are not far when people will accept the automative cars and increase its demand.
Battery Production – Tesla is working on a project to develop a battery cell-in house which will help in lowering their demand and will also help in creating jobs.  
Threats
Competition- There is a huge competition of tesla with the established and renowned automobiles company like Lamborghini, Mercedes, and many more.
Established Automobiles – There are some companies that are already established and built a trust factor among people, are starting to walk on the path of Tesla. Those companies are BMW, Volkswagen. They are started making sustainable automobiles and started becoming competitors with Tesla. This is a huge threat for Tesla.
Limited Electric Vehicle Support Infrastructure – There are many parts in Southeast Asia and North America, whose infrastructure does not support the running of an electric vehicle.    
Long Term Sustainability – Tesla needs to work towards maintaining long-term sustainability in the field of renewable energy.   
Conclusion On Swot Of Tesla
We have seen the strength, weaknesses, opportunities, and threats of tesla. And we came to the conclusion that Tesla is really going very well but it is needed to work harder to establish themselves in the automobile industry by gaining trust and expanding business.
Needed to increase research on renewable energy.
Due to the increased competition in sustainable energy, Tesla may be left behind.
Needed to work more to gain trust.
Tesla should work more towards expanding its business overseas.
More and more people are becoming environmentally friendly. It is a good time for Tesla to expand its business, otherwise, it can be left behind due to the more established and trusted companies that have started to work in this direction. 
Elon Musk is the only face of Tesla through which people knew this company but it should work more towards the availability of products in the market.
Competitors Of Tesla
Tesla was started in 2008 and in such a small span of time, it became the pioneer in the automobile industry. It was the only company that has successfully established the electric vehicle industry. Seeing the success and the future opportunity many tech giants and automobiles companies are starting to follow its path. Now it has created a problem for Tesla because those companies are already established, trusted, and reputed through their non-electric vehicle. And those companies are;
1. Volkswagen
Volkswagen is a german based automobile manufacturing company founded by the German labor front. It is one of the world's largest companies. It has survived 82 years and is still surviving. It is one of the biggest competitors for Tesla. 
When Tesla CEO Elon Musk opened an electric vehicle manufacturing company in Berlin, all eyes turned towards the German-based automobile industry for not creating anything exciting. After a week of this incident, Volkswagen came forward and shared its plans of manufacturing electric vehicles. Volkswagen predicted that by 2030, fifty percent of its U.S sales will be going to be electric vehicles and the organization is spending tens of billions to fulfill this project. They also said that their target is to produce 1.5 million electric vehicles by the end of 2025. 
2.  BMW 
BMW is known for its highly designed and speedy vehicles. Recently, it started going in the direction of Tesla which means it also started making electric vehicles. But their vehicles are not fully electric. 
3. Ford Motors
Ford is an established brand and the biggest competitor of tesla. The investment of ford in electrified trucks electrified cars and electrified electric utility vehicles are already paying off. Its Mustang Mach-E model has ranked second in sales in electric sports utility vehicles in the united states and by car and driver magazine it is named as Electric Vehicle of the Year. 
In its Q2 report ford stated that since May, its F-150 Lightning has generated 120,000 reservations and also shared that three-quarters of these reservations are new to the brand.
In a report, prepared by Cox Automotive, it is said that more people would likely buy F-150 rather than Tesla Cybertruck due to the former's design, price, trust, performance. They are likely to trust ford as its experience in the automobile industry. 
Nio
Nio is a china based electric motor company also referred to as China's Tesla. We are all with the rapid growth of Tesla and China in these years as they are working towards world-changing innovation, better engineering, and growth. 
This company was started in 2014, and in such a little time they are competing with Tesla. It is a rapidly growing company, having sold more than 22,000 (approx) electric vehicles in its second quarter and increasing at the rate of 112 percent year-over-year. People are considering it as an alternative to Tesla but it could not be said if this demand will remain in the future or will people going to trust this brand. People are buying this due to its affordable price but buying NIO will be a huge-risk bet. 
Do These Companies Will Prove Beneficial To Tesla?
Tesla is in the electric vehicle industry from the time when its competitors not even thinking about electric vehicles, so it is definitely an advantage to tesla as in these years it has got a name and brand value.
Tesla is working on self-driving assist electric vehicles, so they are far from its competitors who are just starting to make electric vehicles. It is guessed that more than 2 billion miles of data have been amassed through its autopilot driver-assist feature, every inch of this data has strengthened the algorithm with the help of machine learning.
Many people say it is a battery company that sells cars because it has more battery life than any car of its competitors and can go more than 380 miles. This is the reason why Tesla has sold more than 74% of electric vehicles in the U.S. 
The greater the competition is, the more will be the enhanced products and the lesser will be the value. So, it will benefit the customers.
Tesla has more experience than its competitors although in the latest rating of consumers' report five-point reliability scale, the Model S and Model X, Jaguar I-Pace, and Porsche Taycan had scored second from the bottom while Audi E-Tron was at the bottom. 
The Tesla Motor 3 and BMW 13 have an average rating for reliability. 
Tesla has four models which are Model S, Model X, Model 3, and Model Y. Its first  Model Tesla Roadster is no longer sold.
Tesla Swot Analysis And Competitors