Chemical Engineering deals with working with ground-breaking technology for changing raw materials into helpful products for life. The Chemical Engineers either create new products or work to improve the existing ones. They must also be careful in case of natural resources and environmental health and safety. Let us know 'Is Chemical Engineering Difficult?'.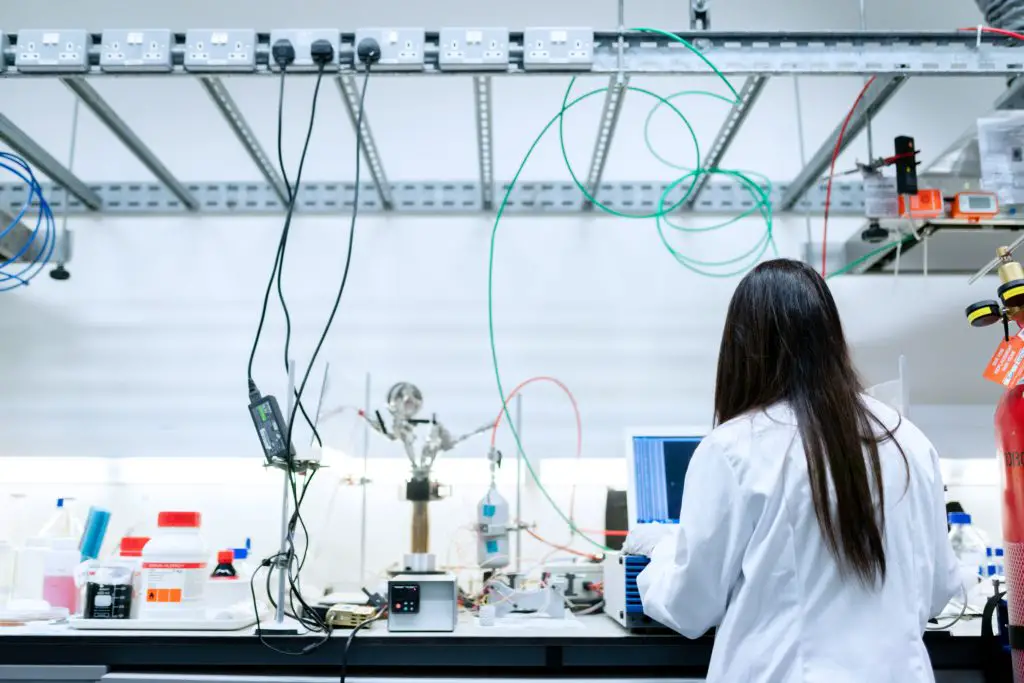 Educational Background For Chemical Engineers
Chemical Engineers design and develop the processes related to chemicals, pharmaceuticals, fuels, and more. The Chemical Engineering Students spend approximately 20 hours every week in laboratories and classes for assignments, research, reading, writing, and learning. Their subjects include Mathematics, Computer Programming, Heat Transfer Operations, Thermodynamics, Water Technology, and more.
Most Chemical Engineers pursue Bachelor's, Master's, and Doctoral degrees. Some employers require Chemical Engineers to have licensure.
Job Areas For Chemical Engineers
Chemical Engineers can enjoy working in different job areas as follows:
Healthcare
Environmental Science
Biotechnology
Colour technology
Manufacturing
Food Manufacturing and Food Processing
Energy Industry
Design and construction
Petrochemicals
Product/process development, and more.
Advantages Of Chemical Engineering
The following are the advantages of pursuing a degree in Chemical Engineering:
They get an average salary of around $120,000 per annum in the United States and get benefits such as insurance, paid time off, and retirement programs. These benefits differ according to the policies of the company.
Chemical Engineers can work in various fields such as Pharmaceuticals, Information Technology, Research and Development, Quality Assurance, Manufacturing, healthcare, cosmetics, Aeronautics, Nuclear Companies, and more.
Chemical engineers can choose a specification because it gets divided into various branches like Biomedical Engineering, Microfluidics, Nanotechnology, Distillation processes, Plastics engineering, Fluid dynamics, and more. Similarly, they have a greater scope of research and development.
Chemical Engineering brings changes to the world. They can develop and test different solutions to environmental problems. So, every day brings a new challenge for them.
Challenges In Chemical Engineering
The following are the challenges in Chemical Engineering:
Though chemical engineers can work in the IT industry, their work differs from the typical IT programming. However, they can work on research, simulation, and design.
Chemical Engineers who work for big plants and projects out of the city must either stay away from their homes or travel a lot.
Hazardous Work Environment
As the name suggests, engineers must work with different types of chemicals, gases, and liquids. Thus, they and their employers must ensure work environment safety. Otherwise, they might go through long-lasting side effects.
Most Chemical Engineering jobs require the employees to have either a master's or doctoral degree in the same or related field. Thus, they might stay under a financial burden.
Some chemical factories release unwanted chemicals and other liquids in different water bodies such as rivers, reservoirs, and the sea. It causes water pollution. Similarly, the harmful gases released by the factories cause air pollution. All this stuff must get treated for environmental safety before getting released. Also, the factories must find safer ways to get rid of unwanted hazardous materials.
Chemical Engineers At NASA
The chemical engineers helped with the design and traveling method for the perseverance rover that landed on Mars. They focus on the ways to deal with the heat or mass transfer, the Martian atmosphere, and other chemical and gaseous reactions. The concepts such as complex fluid flow modeling, combustion, thermodynamics, and the related ones come into the picture. The Chemical Engineers must continuously work with the new data coming from Mars. They also oversee the supply and structure of liquid nitrogen and oxygen to get supplied in the space ships, propulsion systems in the rockets, and temperature maintenance systems for the spacesuits.
These jobs require professionals with more than only a bachelor's degree.
Salaries For Chemical Engineers
Chemical Engineers in the United States get paid between $62,000 and $163,000 per year. Their approximate average base salary is $81,000 per annum in the United States.
Is Chemical Engineering Difficult?
Since it comes under Engineering, it frequently deals with mathematics and science as compared to Chemistry. This discipline gets respected but is challenging as compared to other engineering disciplines. These challenges get hidden behind the handsome pay it offers. Another way to conquer the challenges is to do one or more internships before getting a full-time job. Otherwise, the candidate might not get adjusted in the fast-paced environment related to Chemical Engineering.
This career is more beneficial for individuals that love chemistry and hunting for a job with flexible opportunities, but not for individuals with no related interests and dedication.
Conclusion
If Chemical Engineering is not easy, then what is? Every job area comes with a bundle of advantages and disadvantages. So, in the case of Chemical Engineering, the candidates must collect the required data about it and understand whether they fit into the job description. However, it offers comparatively higher payment and is one of the versatile careers.
Frequently Asked Questions
What Are The Skills Required For Chemical Engineers?
Some of the skills required for Chemical Engineers are as follows:
Team Work. The chemical engineers must collaborate with the team to share their ideas and create a solution.
Leadership. The Chemical Engineers at higher posts must lead a team of juniors.
Commercial awareness. Knowing about the social and environmental measures is a must for Chemical Engineers because they deal with them.
IT and Numerical Skills. They must possess fundamental IT and numerical skills as they must deal with both chemistry and engineering-related concepts.
What Companies Hire Chemical Engineers?
NASA, IBM, AT&T, Honeywell, US Department of Defense, Boeing, and Jacobs are the leading companies that hire chemical engineers.
Is Medicine Harder Than Chemical Engineering?
Chemical Engineering requires the candidates to undergo a four-year-long course to get a bachelor's degree. Medicine requires the candidates to study for eight years and acquire licensure before practicing. Individuals that get comfortable with complex mathematics and physics can choose Chemical Engineering, and those who get comfortable with memorizing lots of drug names can choose Medicine.
What Are Different Types Of Chemical Engineering Jobs?
Some of the types of Chemical Engineering Jobs are as follows:
Process Engineer
Manufacturing Engineer
Process Engineer
Process Engineer
Water Treatment Engineer
Pharmaceutical Engineer
Is Chemical Engineering Difficult?