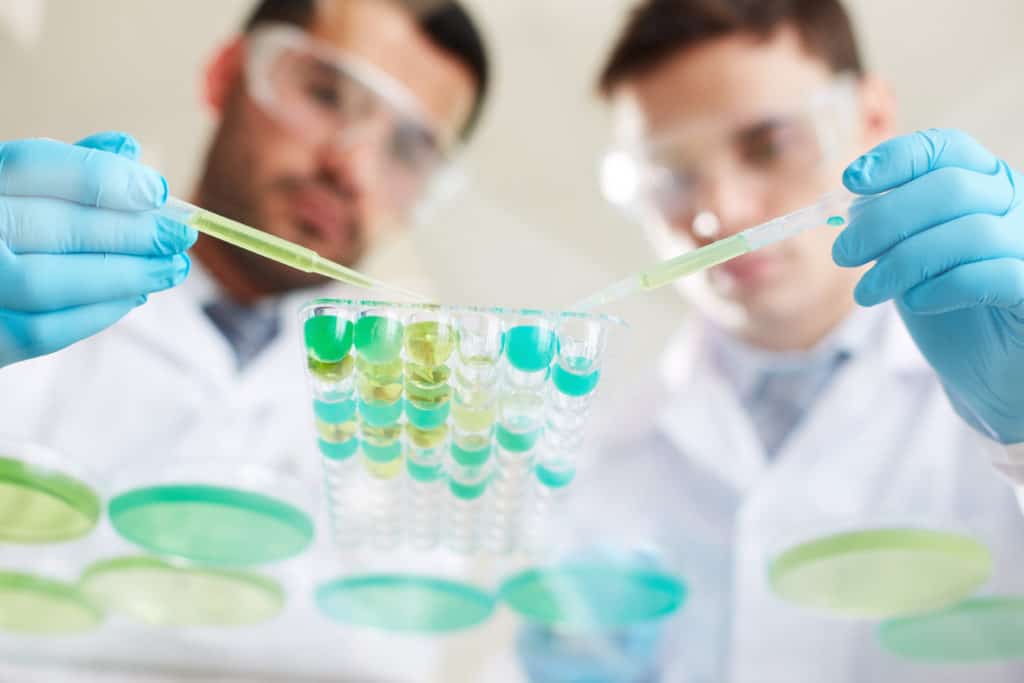 Chemical engineering can be arguably one of the most difficult courses that you can opt for. However, if you are from a science background with subjects like Physics and Maths then this might be the one for you. For most people, chemical engineering tends to be challenging because of the involvement of Physics and maths. For higher degree level these students need to give a lot of exams. In other words, we can say that chemical engineering is one of the hardest degrees that you can opt for. 
But, there is a lot of scope for this engineering students because the salary package is extremely good. If you think you can cope up with all the studies of it then you should go for it. 
About Chemical engineering
A chemical engineer works quite differently than most of the other types of engineers. The degree of chemical engineering is all about understanding how to change raw materials into different types of useful products. 
These useful products can be in the form of anything like clothing, food, drinks, energy and other such kinds of things. The main aim is to focus on the chemical processes so that the outcome is beneficial. 
A chemical engineer works on innovating things. They make the old one creative in some way or another or maybe create a new product. These students would be taught how to use resources and use them effectively so that the environment is not harmed. 
Chemical engineers are the ones concerned about the safety of human beings. These people are always working on changing things so that normal people can benefit the most from it. Apart from utilizing resources, it requires managing them as well. 
Does a Chemical Engineering Course Include Chemistry Subject?
As the name suggests you should know that almost more than 50% of the course would include physics and maths as one of the important subjects. There will be a little bit of chemistry that would be only about physical chemistry. 
However, if you are interested in studying in this field, you should check out their subjects and syllabus according to the university. Universities can either include more subjects, or they can reduce them as well. So, it would be good to know about them beforehand. 
Chemistry, on the other hand, can be a difficult subject, but for chemical engineering, you must have a basic knowledge of it. Even if you know the basics of the chemistry subject from your previous institutions then it can come in real handy. 
Chemical engineering courses can include some parts from biology but that would be for some specialized areas only. More or less everything that you have studied in your previous school or any other institution can be useful when you opt for chemical engineering courses. 
It can be hard only when students do not show interest in the subjects. If you keep yourself motivated and interested in the subjects then you would be able to do it. The course can be challenging but in the end, it would be great. 
If you think you cannot go for chemical engineering after you have opted for the course, then you can change to other engineering courses. But, before doing that you need to check with your college/university if they will allow you to do that. 
Qualifications Needed
Chemical engineering would require some qualifications if you want to opt for the course for your higher studies. The following are the qualifications that are required for studying chemical engineering:
Must be a 10+12th pass with a science stream with aggregate marks. 
Must be able to secure high marks in Physics, Maths, and Chemistry in their 10th+12th. 
The above two are the most common qualifications that you need to get into a chemical engineering college. However, there might be other requirements that you need to fulfill depending upon the college/university that you want to study in. 
To become a chemical engineer in the US you need to follow the following points:
One must study all the science subjects like Physics, Chemistry, and Maths in high school.
Must earn a bachelor's degree in any reputed Chemical engineering college or university.
Must have pursued a Master's degree or for some cases, this might not be compulsory. 
One must have a state license. 
The candidates must have practical exposure and have gained practical experience. 
How Much Money Does a Chemical Engineer Earn?
A chemical engineer in the United States of America can make around $105,000 on average per year. However, for more experienced jobs, one can expect a much higher salary. Chemical engineers are paid pretty decent salaries according to their job in the US.
Some of the best jobs for chemical engineering are as the following:
Mining engineer
Food engineer
Petroleum engineer
Pharmaceutical engineer
Consulting engineer
Process engineer
Water Treatment Engineer
Production engineer
Engineers are paid arguably the most compared to most of the other jobs on the planet. If you want to apply for engineering jobs then you can look for them online. 
Conclusion 
Chemical engineering can be difficult and be demanding at the same time. But, this does not mean you have to back away from studying it. You should be motivated to move forward once you have taken up chemical engineering for your further studies. 
Engineers have a lot of opportunities, and they can make the most out of it because of their demand. Engineers have always been in demand, and this is why you should not hold back. Chemical engineers would be in great demand from all over the globe in the upcoming days and this means there are a lot of scopes for you to study chemical engineering. 
Frequently Asked Questions
Why is chemical engineering so hard?
Ans: Chemical engineering can be hard because some concepts will not be easy to grasp. One should focus on the subject to grasp the important things. 
Is chemical engineering a good career option in the US?
Ans: Yes, chemical engineering is a very good career in the US. If you are interested in maths and physics then you may be able to make a good earning as a career in the US. 
Can I do chemical engineering without taking maths?
Ans: If you are interested in electronics or computer science then you should have maths in your subjects. However, if you are good in chemistry and not very good in maths then you can have scope to be a chemical engineer.
Do chemical engineers work on creating new things?
Ans: Yes, a chemical engineer would utilize and manage different resources to invent a new material. They work on several things so that the common people can benefit the most from it. 
What subjects are required in chemical engineering?
Ans: The subjects that are required for studying chemical engineering are as the following:
Do chemical engineers get well paid?
Ans: Yes, chemical engineers are paid well and they can make more than $100,000 per year on average in the US. Careers for chemical engineering will grow in the future and therefore there will be a hike in the salary as well. 
Is chemical engineering a stressful job?
Ans: Any kind of job in the world would be a stressful job. But, if you are a certain type of engineer like a petrochemical engineer then you can experience a lot of stress. 
Is Chemical Engineering Hard?