Lego Group, founded in 1932, is made up of two Danish words meaning Play Well. This private company gets headquartered in Billund, Denmark. It introduced Lego Brick in 1958 that lets children shape their future by getting innovative. They can even create mini duplicate versions of famous monuments. Kids interlock these plastic bricks start understanding their potential right from a young age. Lego Brick got considered the Toy Of The Century in 2000 and the largest toy company throughout the globe by 2021.Let us know lego Swot Analysis & Competitors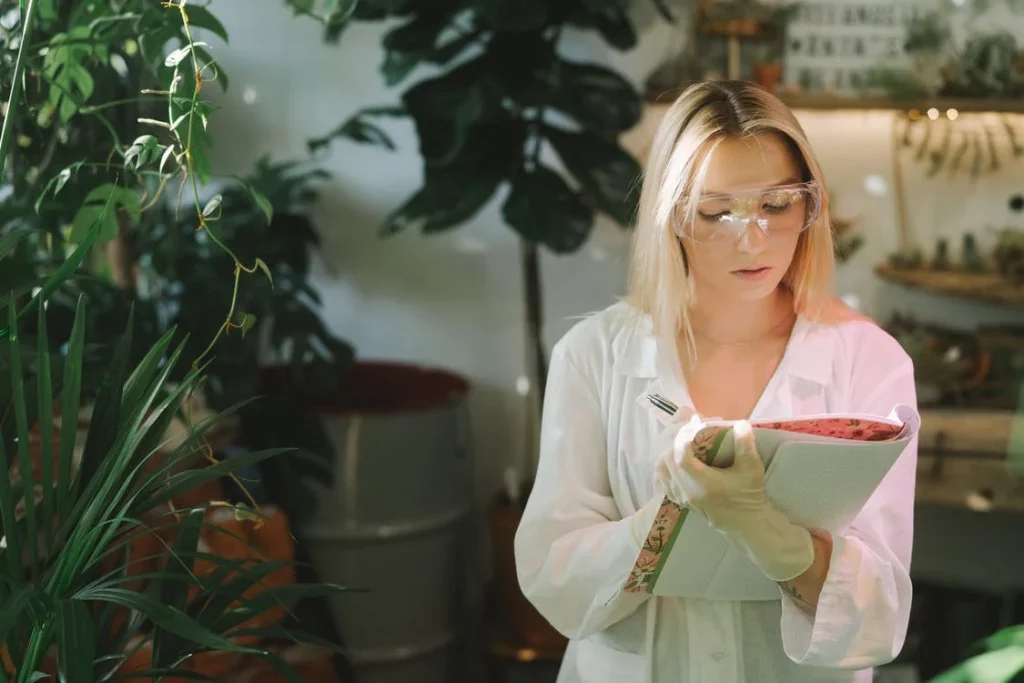 Lego SWOT Analysis
Lego is the leading company that offers a game for children. So, the company is responsible for maintaining this position by performing a SWOT analysis. SWOT Analysis helps in realizing the internal and external factors that affect the Lego Company.
Besides SWOT Analysis, the other factors that help the companies understand themselves are as :
A list of current and potential competitors, key employees, and offered products and services.
Company History.
Business Description.
Corporate Strategy.
Strengths Of Lego
Strength is an internal quality of a company that makes it hold a successful position in the industry.
The following are the strengths Of Lego:
The brand name indicates the global presence of the company that represents its support for diversity. Lego provides products and services to people from various backgrounds. Many countries get aware of the Lego products, and people consider them reliable and classy. Global presence increases the revenue and the number of employees and suppliers. It also helps the company stay ahead of the competitors.
Ecommerce means getting the commercial transactions done electronically. Customers can buy products and pay for them using the Lego website. Ecommerce saves time required for marketing, sales and increases revenue for the company. It can address a large number of people in seconds without any borders. It proves to be helpful because people want to buy everything within a few clicks. E Commerce helped this Danish toymaker make revenue of $12 billion till the middle of 2021.
Kids can have entertainment and fun. Lego encourages innovation because kids try to go beyond imagination every time. Lego teams develop prototypes and launch the products. They iterate and learn every time they fail. They must think about the kids, their interests, and how Lego bricks affect them. These bricks get known for their durability that can last for over three decades. Lego makes the bricks out of biodegradable plastic as another step towards innovation. Motor skills and the fingers of the kids get strengthened through these bricks.
Lego is a global brand, but it still tries to grow in the major cities throughout the world. It has studied the changing market and embraced different methods of marketing like digital marketing. Launching the Lego movie increased the sales leading to a shortage of products. The company also offers Lego clothing, magazines, and books in the name of marketing. After learning about the types of customers, Lego got surprised to find that most of them were adults. Adults used Lego bricks to create large pieces of art in public places. Lego understands that it must choose the social media platform according to the target audience. 
2020 introduced Lego bricks to customers of all age groups. In 2020, the overall revenue of Lego was $6.61 billion. Online sales made by Lego increased by 50% in 2021. Its sales increased even after reopening the post-Corona period. Though this company faced the same challenges as its competitors, it could survive the shutdown during the Corona period due to its sales strategy.
Weaknesses Of Lego
Every company has a set of internal qualities called weaknesses. Leading an industry does not mean that Lego has no weaknesses.
The following are the weaknesses of Lego:
•    The Global Presence
Global presence also acts as a weakness. It increases competition along with the expenditure for a company. Lego has to pay more for transportation, differing laws according to the regions, supplier and employment costs, and more. It was about to get bankrupt in 2004. But, it got saved by taking some initiatives such as focusing on core markets, eliminating additional products, decreasing the number of unique parts. 
Kids can easily swallow the tiny Lego pieces. They might stamp on or hit each other hard with the Lego pieces. Lego had pointy parts, but now it tries to make them as soft as possible like rubber. Parents must not let the kids put the Lego bricks on fire because they get made of different types of plastic such as MABS, PP, SEBS, ABS, HIPS, and more.
Lego Company conducts lots of tests and research related to its products that cost much for it. For a few years, it has increased its products such that the products do not get sold quickly. It looks like it got expanded a lot but forgot to manage the speed. For a period, it did not concentrate on manufacturing different products. Instead, it focused on creating those related to Start Wars.
Playing with the Lego Bricks can turn into an expensive decision. The Lego bricks are far more accurate than the products made by the competitors. This accuracy makes it costly. Lego goes in line with many well-known brands, and the licensing fees get borne by the customers.
Building accurate structures using the Lego bricks are too complicated even for adults. Lego is said to get created for increasing innovation. But, it will work only if the children do not get irritated by its complexity.
Opportunities For Lego
The following are the external factors that might bring success and act as opportunities for the company:
Lego is well-known for its contribution in making the players learn something. Thus, it must introduce more techniques related to education, innovation, and learning. It can help the company to bring in more customers of different ages. For that, it must convince the parents to buy the product for their children.
The toy company has invested a lot in Lego Education and Foundation. It may grow the existing initiatives or develop more that can get accessed by middle-class people at ease. These initiatives assure the customers that Lego is not only an ambitious company that manufactures toys but is also concerned with other responsibilities towards learning and innovation.
The world is moving towards online platforms at a faster pace. Thus, Lego can choose them as a medium to increase product awareness and get a lot of subscribers that act as loyal customers. Growing the existing online presence is also an option. However, the toy company must make sure that it does not get distracted from its original motive.
Lego conducts scientific research, different tests, quality, and safety assurance, and gets feedback. It works according to the International Standard Organization (ISO) and European Committee for Standardization and offers online safety tips for parents. It works to make recyclable pieces to save resources and the environment. The company must successfully explain to the customers about its contribution towards individual and environmental safety.
Threats For Lego
The following are the external factors that can prevent Lego from succeeding and act as threats for Lego:
Duplicate Lego products are mostly cheaper than the original ones. Thus, the customers that cannot afford the original ones go for the low-cost options. It has hit the revenue of the company. The company cannot take action against them because it currently does not have any patent or copyright. The fake products come with a low quality. Thus, they get broken easily and are dangerous for kids.
National regulations, trademarks, design, and other related laws differ according to the countries. In many countries, Lego faces competition from fake producers as if they do not have a law against cloning the products. Even if some countries provide copyright protection, the further procedure gets expensive and time-killing.
Lego faces competition from similar and companies that sell substitutes for the game. Some substitute products are video games, social media, cartoons, pirated products, and more. Also, the prices offered by Lego are a bit more than most other companies. Thus, it has a threat of losing customers for these reasons.
Lego uses various materials for building the bricks that make it come across different vendors. Both the parties must agree on an amount. If the company loses vital vendors, it might use cheaper materials, and customers might not like them. Also, the retailers might set argue with the company to set the prices they want. Lego cannot lose large retailers that play a vital role in satisfying the customers.
Competitors Of Lego
The following are some of the competitors of Lego:
It is an American toy fashion doll launched in 1959 and gets sold by Mattel. It has invested a lot in promoting the toy through advertisements and movies. In 2020, it made gross sales of $1,350 million. It has faced many controversies and bans all around the world.
Hot Wheels got introduced by Mattel as an attempt to make something specific for boys because Barbie did not seem to attract the boys. These die-cast toys have many collectors and a large customer base comprising of kids. Its revenue was $954.2 in 2020. The Internet has a lot to speak about the Hot Wheels toy car collection, and the collectors eagerly wait for these details.
It is an American company that mainly produces educational toys for kids that are too young. Some of its current models are Spinnyos, Quizard, Laugh and Learn, and more. In 2020, its revenue was $107 crores.
This game gets based on the My Little Pony TV show. Though it is said to be free, parents must pay for it at some point. It contains over 300 characters and many mini-games. It got questioned because it makes people pay real money, and children must wait for a lengthy period to start playing. Its annual revenue is said to be $3.03 million.
Bandai Namco is a Japanese company that offers games, merchandise, and other related collections. It got established in 2006 and mainly focuses on entertainment and video games. Its revenue was $2.09 billion in 2020.
Conclusion
It started as a wooden toy company. Later, Lego went beyond only toys and playing. Lego ranked first in 2019 and 2020. But, it does not mean that the company must overlook its weaknesses and threats. After going through SWOT Analysis for Lego, we realize that the company has a wide range of customers. It continues to improve, grow, and conquer its weaknesses every time.
Frequently Asked Questions
Why Did Lego Fail In 2004?
Answer:
Lego was on the verge of failing in 2004 because it did not study its target audience. Its journey towards failure started in 2003 because it was in debt that year. Still, the company came back successfully by understanding its audience and new market.
What Makes Lego Different?
Answer:
One can make around 915 million combinations using eight Lego sets. Lego bricks can last up to 30 years, and all the old bricks can fit with the new ones. So, one Lego brick can get fit with any other Lego brick. Though it got made for kids, it also attracts adults.
lego Swot Analysis & Competitors