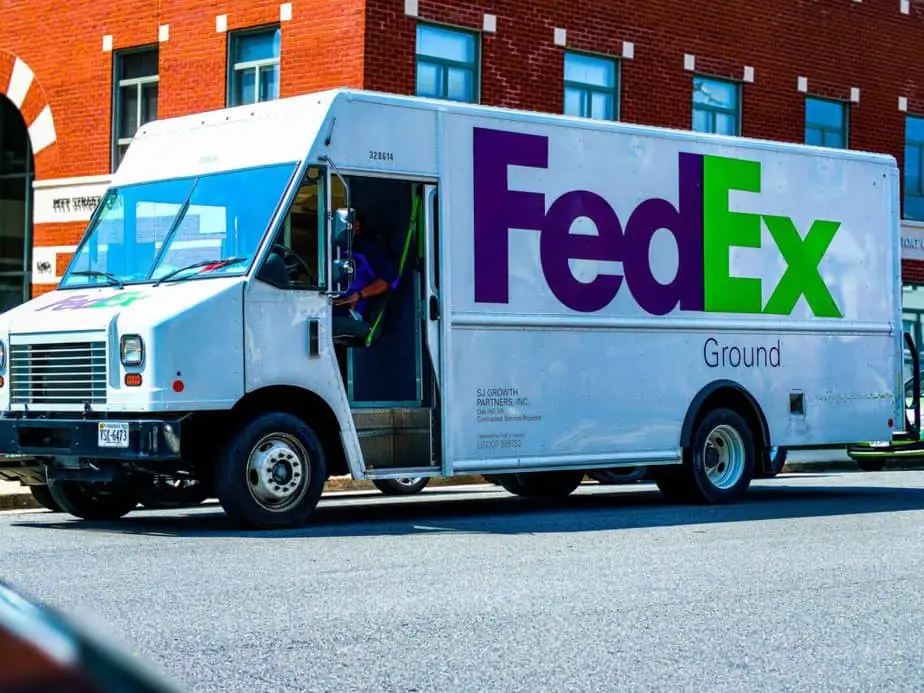 ABOUT FedEx
FedEx Corporation, originally Federal Express Corporation and subsequently FDX Corporation, is an American global warehousing and transportation Operations Company located in Memphis, Tennessee. Federal Express, also known as FedEx to the real world, was the firm's first air transport which was operated primarily in 1973 which carried the services till 2000. FedEx was the first company that introduced one-day delivery to the world as one of the premium services, which is still renowned today. Here is FedEx SWOT Analysis.
FedEx is however a prominent government contractor and its FedEx Smart Post complex operations with the delivery of select USPS goods. FedEx's air cargo transportation has created Memphis International Airport, often known as the "Super Hub," the world's busiest cargo airport by 2020, with Hong Kong coming in second.
Fredrick W Smith was the founder of the company laying the stone in 1971 with the name of the firm as Federal Express Corporation. He wanted to start a company to deliver urgent deliveries to their desired location and earning profit. He stated his vision at the University of Yale in 1973, although the lecturer was not at all enthusiastic about the concept. 
SWOT ANALYSIS 
FedEx is one of the world's leading logistics firms. It is one of the most well-known logistics brands in the United States, with its beginnings in the United States. FedEx was formerly called Federal Express, and it worked with a variety of brands and firms, including RPS and Robert Express. Every item was labeled with the FedEx logo on top of it. In this post, we'll go over FedEx's SWOT analysis and list the company's advantages and disadvantages.
STRENGTHS
1. FedEx has a strategic advantage due to its large customer base.
FedEx maintained the highest share in the market in several of the sectors in which it competes by using its first-mover advantage in numerous categories. It currently operates in a variety of industries, providing comprehensive quality and supply services from the production plant to the terminal user, as well as complicated reverse logistics infrastructure solutions where necessary. FedEx holds a 30 percent share of the same-day package industry.
2. FedEx is a renowned brand around the globe.
FedEx has already been associated with worldwide supply chain management, having been in operations since 1971. Several of the industry benchmarks that are being used currently were invented by the firm. These innovations have completely changed the way modern logistics businesses conduct business. The use of monitoring numbers for clients to monitor their goods throughout the world is a crucial invention. FedEx has become one of the most dependable brands in the world as a result of its innovations and efficiency. 
3. FedEx is a valuable brand and it is successful.
FedEx has succeeded to get to be a top competitor in brand valuation through a succession of effectively leveraged buyouts, as well as clever innovation that has created market-leading efficiency. FedEx is also one of the consulting firms for the US administration, transporting several of the US Postal Service's goods via FedEx's Smart Post. 
FedEx's market position is bolstered by its sponsored content in contemporary music, which includes a cameo appearance in the hit film "Cast Away." The brand value of FedEx is estimated to be $18.1 billion. On a global scale, the company's image is well-known. FedEx, in particular, has developed a reputation for dependably reliable services throughout the years. Overall, one of FedEx's assets is celebrity endorsement, and customers produce consistent results.
4. FedEx's marketing campaigns are quite successful.
The fact that FedEx has become linked with same-day shipping is not by coincidence. The firm has been featured in several feature-length films as a result of its highly inventive and efficient marketing methods, including the popular film "Cast Away," starring Tom Hanks. FedEx has also been one of the most well-known companies in numerous sports leagues across the United States as a result of focused endorsement agreements. Every day, more than 100 million web traffic visit FedEx.com to order something or give them their valuable asset, so they can ship them to the desired destination.
5. Having a national footprint can make things a lot easier.
FedEx is one of the biggest companies in the whole world with lots and lots of business coming from the Asian, American, and European continents. They perform most of the work being done by either using airways for long distances, railroads, or roadways. This is a strength since the company's worldwide reach allows it to operate in locations where its competitors do not. These activities are carried out using FedEx's enormous air and ground network, which is one of the company's most valuable assets.
WEAKNESSES
1. FedEx's image is harmed by poor driving manners.
FedEx's business strategy is based on reaching a large amount of personnel who already have direct contact with its customers. Furthermore, this personnel is frequently on the road, driving FedEx vans, giving the company a lot of public attention. 
This raises the potential of FedEx drivers tarnishing the company's reputation as a result of mishaps ranging from minor infractions to overtly hostile behaviors by FedEx drivers. Drivers are important in this sector who deliver the order to the desired location in a given time, so hiring more and more professional drivers can be the key for the company which they will achieve by the end of this year. 
2. The firm is in jeopardy due to its lack of e-commerce specialization.
Amazon's exit from FedEx was the catalyst for the company's entry into the courier sector. FedEx now sees Amazon as a serious competition. FedEx has always concentrated on its core skills of logistics companies, but its biggest customers are incorporating their logistical capabilities into their e-commerce operations and equipment. FedEx would be wise to consider how it could best serve an e-commerce firm. It is expected that the United States will experience a surge in the e-commerce sector by the end of this decade. 
3. Transportation expenses rise, which has a direct influence on the company's operating costs.
The expenses of distribution network connections and terminals have a significant influence on FedEx's corporate strategy. Costs of warehouses rise with industrialization, fuel costs rise with regulation and supplier and consumption shifts, and fluctuations in production costs get a significant impact on the operational model. This all implies FedEx should guarantee that its operating tasks are done at industry-leading speeds. The cost of business logistics has risen to $1.63 trillion.
4. Reliance on the North American market is excessive.
If a firm is completely dependent on somebody, outside its own country, then it can be a problem for everyone to think about. If a market experiences economical, geopolitical, sociological, or environmental crises, a firm may be exposed to these variables. Indeed, the North American market accounted for half of the company sales in 2018. There is a lot of commerce connecting China and India that are mostly served by FedEx's competitors, as well as a lot of business between Africa and South America. These markets provide FedEx with expansion potential with planned mergers and acquisitions. In Europe, FedEx cut its staff by 6,300 people.
OPPORTUNITIES 
1. Carbon Dioxide Consumers place a high value on neutrality.
Customers are increasingly demanding environmentally sustainable procedures from the companies they patronize, and administrations are progressively putting pressure on businesses to comply with their more rigorous regulations. In several European towns, for example, a total ban on electrically powered delivery vans has been enacted to combat pollution and climate change. FedEx's electric car rules are ideally suited to these negligible regions. FedEx has reduced carbon emissions by 40% since 2009 while increasing shipment volume by 99 percent.
2. This e-commerce eruption may be beneficial to a company's success.
One of FedEx's most significant benefits, particularly in developing nations, would be that the e-commerce surge is getting back, and shipping is in high demand. Therefore, customers are ordering for one-day delivery services which can bring their products in a matter of the day. Therefore, FedEx should learn how to deal with such a huge population who wants their delivery via such services, which will ultimately make it the biggest company in terms of work. 
FedEx's foray into e-commerce and strengthening its internet presence will be beneficial. According to industry experts, the retail chain's e-commerce company will run from $3.5 billion in 2019 to $6.5 billion in 2023. FedEx has the potential to develop and flourish in the e-commerce industry if it seizes these possibilities.
3. Improved innovation has helped the firm become more efficient.
Alongside new technology comes the new potential for efficiency. Early investors of innovation that results in additional improvements have comparative advantages. FedEx has been well to undertake this responsible for the planning and improve innovative technology, given the velocity of technology advance and its market presence. If they are dissatisfied with the shipment choices available, 77% of online consumers abandon their carts.
4. Artificial intelligence and digital technologies might be integrated into FedEx's processes.
Providers can pay offerings that give them a competitive advantage thanks to cutting-edge technology. FedEx has teamed up with Microsoft to create artificial intelligence technologies that can provide customers with close to real package surveillance while also improving the corporation's critical thinking skills, resulting in increased efficiency. Roxon, FedEx's same-day delivering bot, is built on technologies that have undergone 10 million sessions of real-world operation. 
AI and digital technology provide tremendous possibilities for FedEx in the twenty-first century. It may improve customer happiness and operating excellence even further using such innovations. Improvised technologies and gadgets can enhance the customer's experience and make them order again from the company. This will lead to mouth-to-mouth advertisement among customers and they will bring in new clients. They can also be developed to increase FedEx's core performance management service.
5. FedEx may grow into previously unexplored markets through mergers and acquisitions.
While FedEx has concentrated on increasing market share in its core strengths in major regions, other sectors and marketplaces provide new opportunities for the company. The remaining ones in these areas might be purchased or partnered with by the firm. FedEx has had success over the years with mergers and acquisitions, and it is well situated to develop this way again. By purchasing a $5 billion investment in Kerry Logistics, SF Holding Company has eclipsed FedEx in Asia.
THREATS 
1. FedEx's activities are significantly affected by fuel price changes.
FedEx's transportation operation is supported by a fleet of varied automobiles, the majority of which operate on conventional fuels. The gasoline that FedEx's trucks utilize is among the company's largest expenses. As a result, any demand and supply of gasoline will influence its operating expenses. The impact of fluctuating transport costs would be mitigated by rotating the kinds of vehicles it employs. Increasing fuel prices and increasing demand in the company can ultimately degrade the environment and can be a bigger problem for us to deal with. 
2. New competitors have entered the market, posing a danger.
FedEx competes in a fiercely competitive market right now. The firm must always be on its senses, especially as new competitors, like Amazon–a FedEx customer and Uber Freight, prepare to join the industry. Uber and Amazon have access to the same opportunities as FedEx and, as a result, are in a position to potentially exceed FedEx. FedEx may lose customers and revenue from this. New companies may reduce the number of people who use FedEx because they want to test out the new products and services provided by the company to prove that they are worth it.
3. The sector is still under attack from the anti-globalization trend.
Large orders across greater distances provide significant profit for port performance like FedEx. In contrast, with campaigns like #buylocal, there is a lingering sentiment favoring support from small suppliers and boosting the regional economy. These programs are gathering steam in governments looking to reduce their dependency on importation by producing domestically. Global trade is the backbone of FedEx's global operations. FedEx is the world's largest airline, transporting 17,503 million metric tonnes per year.
4. Environmental abnormalities caused by human activity have an impact on the company's service quality.
FedEx, for example, bridges the geopolitical divide between manufacturer and customer. This necessitates the firm overcoming many fixed and temporary roadblocks between various transport modes. The increased incidence of bad weather means that FedEx's operations, which deliver parcels throughout the world, are in danger. Additionally, as the world becomes increasingly linked, bad weather in one area of the world might cause congestion in other parts of the world, reducing FedEx's service levels. A blizzard in Tennessee wreaked havoc on FedEx's operations, costing the company $350 million.
5. FedEx's worldwide operating orientation puts it in danger of international conflict.
While commerce is the lifeblood of the transportation and logistics sectors, any events that have a detrimental effect on commodities prices between two areas will influence FedEx's operations. Situations between leading nations can stop the operations of FedEx within minutes which can lower the demand significantly. FedEx has remained relevant in the changing business of moving goods throughout time thanks to its high levels of innovation, service quality, and worldwide reach. These integrated methods have cemented its position in the industry and will most likely continue to do so in the coming years. The USA imposed high taxes on any products which are imported from China because of this situation, approximately around $370 billion. 
COMPETITORS 
FedEx Corporation is a well-known courier delivery service corporation with headquarters in Memphis, Tennessee. Federal Express is an acronym of the company's name, and the label "FedEx" is an abbreviation of that name. From 1973 until 2000, this was the name that was utilized. This courier business is well-known for its same-day delivery service and for using a system that can track goods and offer real-time updates on their whereabouts to assist in the tracking of any missing packages. FedEx is divided into many operational units. Each unit retains its version of the intended wordmark. The competitors are always going to be there around us who can easily wear and tear the company, or help it reach the heights it always desired of. A few of the competitors of FedEx are listed below: 
1. UPS
United Parcel Service (UPS) is a worldwide postal delivery firm that competes with FedEx. The headquarters of this worldwide logistics firm is in the United States. The UPS brand image has several additional divisions and companies, including a rolling stock trucking business, a cargo aircraft, and retail-based logistics and distribution facilities, in addition to the primary package tracking operation. The primary business of UPS is the timely delivery of courier services across the world. This firm invests around one billion dollars each year in cutting-edge technologies.
2. DHL
DHL Express, the world's leading shipping company, is a subsidiary of Deutsche Post DHL. It offers parcel delivery, global delivery services, and rapid mail delivery. It primarily handles sea and airmail. The firm has spread its service all around the globe by the late 1970s. Offshore and international shipments were the corporation's major focus. In the year 1998, Deutsche Post began to acquire DHL shares. DHL was then integrated into the company's Express business. Their service is now available in over 220 countries, making it the world's largest courier service. The personal reputation is well-known. They will have to work harder to bring their standards and services just like FedEx by making more infrastructural projects and plans. DHL is regarded as one of FedEx's main rivals because of its strong financial position.
3. SNCF
In France, SNCF is a well-known logistics and transportation firm. It was founded in 1938, and its primary responsibilities include the running of passenger and freight railway services. The firm provides a variety of innovative solutions and strives to maintain the supply chain running smoothly in terms of operations, finances, and the environment. SNCF is a very reputed company with branches and reaches approximately 120+ nations and with a working force of 400k people. The firm is in charge of shipping requirements all over the world. The company's logistics service provides a variety of customized solutions that assist them in reaching new heights.
Some other firms that can be potential competitors for FedEx are
Blue Dart
Kuhne + Nagel
DB Schenker
CH Robinson 
USPS
PostNet
Union Pacific Railroad 
McLane Company
FedEx SWOT Analysis- And Competitors