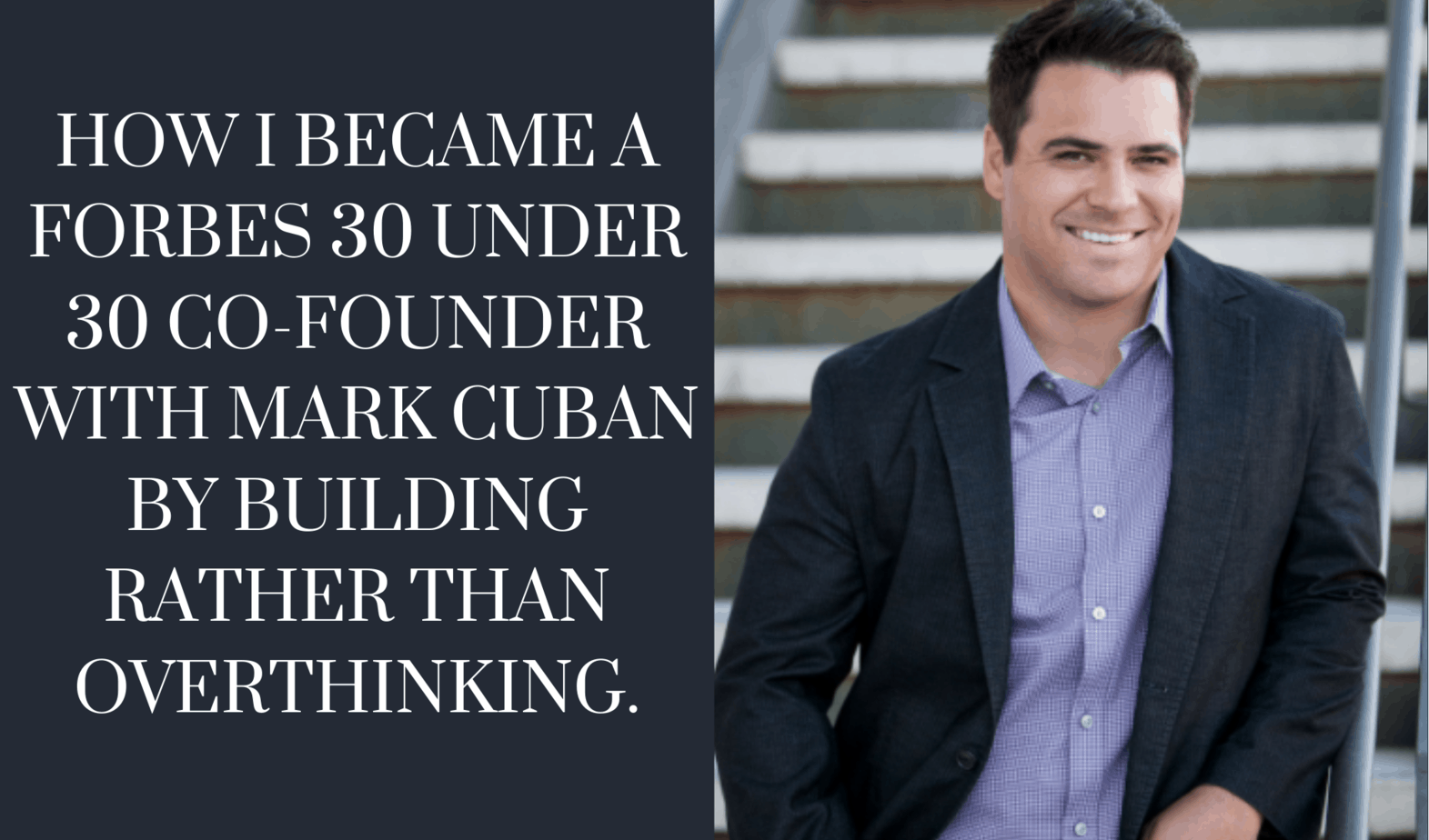 As I sat in my college lectures attempting to learn the in's and out's of the communication industry, I often found myself daydreaming after 10 minutes of aggressively taking notes. As anyover thinker, I thought about what I could build to create a better world. I would run through hundreds of random ideas in my head per week. I would build scenarios in my mind and picture how people might benefits from these potential ideas.
It was often encouraging me. BUT….
As I got older the overthinking intensified and the ideas became more sophisticated. I soon realized that these thousands of ideas weren't manifesting….they were JUST THOUGHTS.
I would go on to graduate from USC wondering what the hell I was going to do with my life. Strapped for cash to build any of my ideas out, I found myself bashing my brain into the same wall that most aspiring entrepreneurs run into:.The "I'm never going to be able to pull this off…I'll just go get a job" Wall
A year or so went by and I finally landed an internship at a small company that was making Facebook games. Our five person team crammed into a tiny office above the Wiltern Theater in Los Angeles day after day. I helped manage the wireframing of small features within the game but I quickly found myself zoning off—again overwhelmed by the potential ideas I had in my college lecture hall.
Then came the one night I'll never forget, lying in bed as this frustrated 23 year old,just staring at the ceiling thinking of iPhone game ideas (when the smartphone scene was exploding)…I leaped out of bed. I said to myself "f*** it", motivated by my own frustration I ripped all the blank white paper out of my printer, grabbed a pen and just started drawing screens. I had no clue what the hell I was doing but I was MAKING something. Suddenly my thoughts were transpiring into something tangible. Naturally, I became excited, I went through the entire packet of blank paper over the course of two nights— redrawing and perfecting the same two game ideas out of a plethora of scribbles. The simple action of building rather than just thinking, changed my career and therefore my life.
That packet of scribbles went on to net me $25 thousand dollars of seed funding from an already successful entrepreneur in LA. He invested the money because I was no longer just selling one of my thoughts, I was selling a formulated blueprint. Those two games I proposed went on to get BUILT with the same mentality, and from there I got the initial funding from Mark Cuban, using the same mentality…. by shooting him a random email out of the blue explaining quickly only who I was and what I had BUILT. He responded within 10 minutes offering me a $250 thousand investment. Most would probably think why the hell would a billionaire invest in me? But he did because I showcased that I had built something of consequence.
From there, BUILDING and DOING instead of just thinking and overthinking helped me create partnerships with the likes of EA and CAA. From there I built one of the most popular private messengers DUST and helped me get Forbes 30 under 30.Ultimately, all of it helped me understand that Nike's slogan isn't just a bunch of bulls*** 🙂
Ryan Ozonian is CEO of Radical App, LLC, the parent company of Dust, a leading private messenger, and Mercury Protocol, a blockchain powered communication network.
How I became a Forbes 30 under 30 Co-founder with Mark Cuban by Building Rather Than Overthinking.