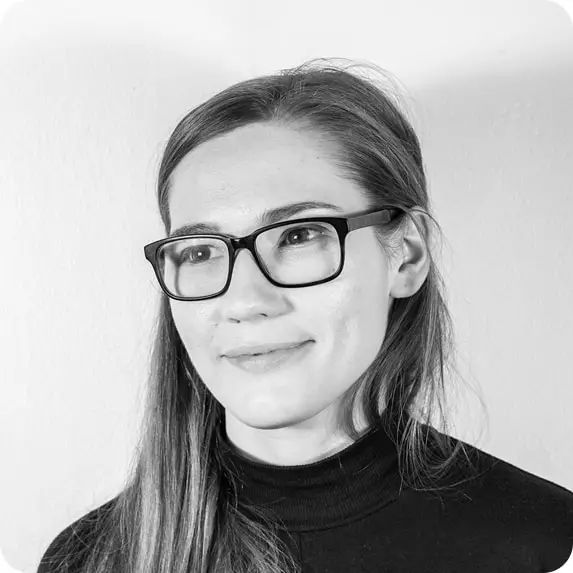 Hi, my name is Chloe Smith and this is the story about how I got the job I currently do, which is director and founder of the creative media agency Forty8Creates. I'm a graduate of the Ravensbourne College of Design and Communication with a degree in graphic design. I started the company when I was 21, and it's been currently running for more than 6 years now escalating to a team of seven. 
University time 
I don't think I had the most positive university experience. Whilst I do believe education plays a big part in personal/professional development and university, in particular, to develop network and contacts, I utilised most of the university timings to do internships and take advantage of the available free time to start my own business. I do feel that learning in university is a very individualistic and independent process and my recommendation would be for students to use this time to build meaningful relationships. 
I've always been a solution-oriented person. That plus having a creative streak, seemed like graphic design could be both an outlet for creativity but also a platform for me to deliver curated solutions. I'm fascinated by human behavior and how design can (and does) play a huge role in the perception of a brand. 
First job 
My first internship was definitely the main driver that inspired my career direction. I quickly learned how the industry worked, and how companies sustain themselves driven by a common goal. I've learned more about how the industry operates more so that developed actual skills in my area. That was crucial as it allowed me to have a fresher perspective on entrepreneurship and what that entailed. 
How did you prepare for the interview? 
I googled it! I remember being nervous by the prospect of a job interview so I tried to familiarise myself with the process as much as possible. It's funny because even today, we always incentivise the staff to be proactive and research. Our internal motto is: Google It! 
Book Recommendations 
These titles, and probably a few I haven't mentioned help you to understand the way you think and why, how to express yourself – even when you aren't quite sure what to say – and most importantly, one will spark a flame, that up until the point of reading you will have no idea how to articulate. I'll let you find out which.
Audiobooks have also become a great source of learning for me, especially once I discovered you could walk around whilst still taking information in, or listen whilst driving. BINGO! These activities are definitely not advised whilst reading a printed book. 
Things are changing very fast in the industry; how do you keep yourself updated. Please list techniques or newsletters, podcasts, events, etc. 
I think my team does a great job at keeping me updated. Often they'll come to me and say "hey, this new technique and trend that's going around I would very much like to explore" 
We have an internal protocol called the "Study Room" when Forty8Creates creatives take time to learn and sharpen on a particular skill through skillshare, youtube, online courses and so forward. 
CVs & Getting a job 
Cut any irrelevant information. There's quite a misconception that the more information you add to your CV, the better your CV is. This is absolutely not the case, most companies and recruiters, especially if the company is quite small don't have the time to sit and read through the different retail jobs you had to sustain yourself. If what you haven't doesn't remotely relate to the job you're applying for, edit it out and remove it completely. 
Make sure your portfolio is linked, visible and works if you're applying to a job that requires a portfolio. You would be surprised by the number of candidates that don't have an available portfolio on a link. 
I think it's important to think that it's one side just hiring you, you're also accepting a proposition so ensure you're looking into the company, learn about the culture and ask questions about the working environment. Often interviewees are so caught up with the goal of attaining a job, they don't stop to think about whether the job in hand suits their lifestyle, ideals and culture. 
This Harvard Review article explains the four reasons why employees lose their motivation, and the first one includes misalignment. So make sure that before you consider a job you explore the office''s values and consider the company's culture. 
If you think about it, you spend more time at work then at any other place, hopefully, you can make sure you're also contributing towards what you believe and hopefully, you can build your career from your passions that way. 
Also, I understand these times (as I'm writing this) are very much hard to navigate so try to keep a positive outlook on life and don't put so much pressure on yourself to find a job following the traditional path. I'm a great example of how I didn't follow a straight path and it's been working out great….so far! 
Why do you think you were selected among other candidates? 
I think my passion to learn really stood out. I was and still am very inquisitive from the get-go and I think people can appreciate effort and dedication
Lessons from jobs that you couldn't get  
 I'm so grateful that I didn't follow the straight path that was expected of me to freelance or work for a creative agency. Following my entrepreneurial urges was definitely the best decision I've made for my career. 
Read More How I Launched My Own Financial Marketing and Public Relations Agency
How I Started My Creative Media Agency: Chloe Smith