Netflix is a global streaming platform and production service, based in America. Netflix streams and produces various forms of video oriented media like movies, series, docu-series, cartoon series, stand up shows, documentaries etc. In today's world Netflix has become a very important thing for young adults to have. Let us know about that the Netflix Engineer Salary.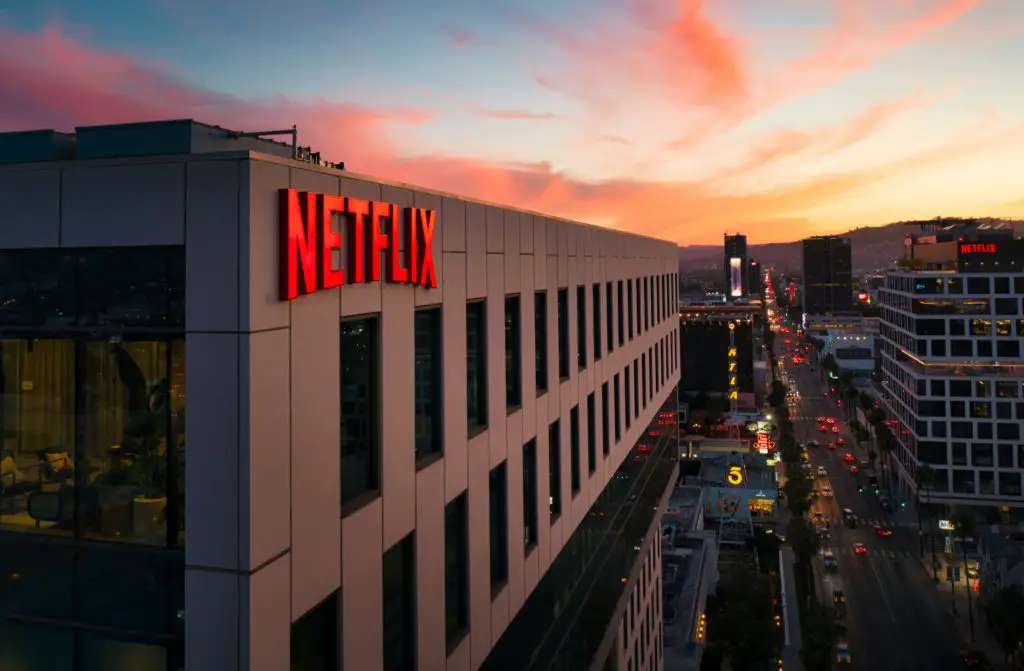 In the Tech business, there is usually not a set salary for a position. The salary is negotiated between the employee and the company. On average, a senior software engineer at Netflix earns around $500k per year. An entry-level software engineer makes $226k. The yearly bonus for a senior software engineer can be up to $20k. 
History of Netflix
Officially launched 24 years ago on August 29 in 1997, Netflix is the brainchild of Marc Randolph and Red Hastings. Initially, it began as a DVD rental and sales site.  The transition from DVD rental service to becoming a streaming platform was seen from 2007 to 2012. By 2010, they offered standalone streaming services which were separate from the DVD rentals. The years 2013-2017 saw the development of original programming by Netflix. Originally exclusively American, after 2017 Netflix expanded into international production and streaming. Today, Netflix is the world's lead streaming service, having millions of subscribers. 
Working at Netflix
Like any other internet related service, Netflix has a large number of teams that work in coordination to make the platform function smoothly.
Product
Business Development- Building partnerships to get Netflix onto popular device platforms, so that it is easy for consumers to discover and enjoy, is the job done by the business development team. 
Client and UI engineering– This team of engineers is responsible for building the application platform for Netflix, the user interface and the streaming engine. They also work on the applications used by the internal and external creative partners who produce original content. 
Software engineering– These engineers are responsible for shipping thousands of lines of code every day. The work they do translates into new product features, content and algorithms for the service. There are multiple core engineering teams at Netflix that focus on creating, testing, deploying and monitoring the Netflix tech stack. 
Creative production– The team at creative production works to provide a platform that gives every title and every story, the potential to inspire. They focus on innovative testing, scalable systems and world-class creative. 
Data science and engineering– This team focuses on improving various aspects of the business. Multiple teams collaborate with each other to research personalization algorithms, content valuation and streaming optimization. 
Design– The Netflix Experience Design Team (XD) designs all the Netflix products across web pages, mobiles and television screens. This team consists of highly specialized Interaction designers, Visual designers, Prototypers and Design hybrids, who work together to innovate and improve the user interfaces. 
Product management– The aim of this team is to improve the experience across all the devices to please the subscribers by offering them an amazing and personalised experience that allows them to discover content that is relevant to them. 
Video encoding and streaming – This is the team responsible for ensuring high-quality playback services. This team consists of engineers who design algorithms that readily adapt to the changing network conditions to provide the best possible streaming experience. 
Content
Creative content– The creative executives at Netflix, partner with some of the best storytellers from across the world and help them in bringing their vision to life. From films, series, cartoons, documentaries, docu-series and so much more, the creative content team works to entertain audiences around the world. 
Production services and technology- They collaborate with the Physical and Post-production management teams to provide creative, technical and operational support across the life cycle of the content. They develop tools, innovate facilities and establish relationships to redefine content creation. 
VFX– Their role is to visually enhance stories to attract viewers and enable the creation of entertainment. The VFX title management teams are located in many countries. 
 Corporate functions
Finance– The finance team at Netflix is responsible for providing the company, with the foundation it needs to accomplish its big initiatives. The volume and complexity of the financial operations are increasing along with the expansion of the company globally. 
Legal and public policy– The legal team at Netflix is responsible for collaborating with their business partners to find efficient and effective solutions. From public policy transactions to litigation to advice and counsel, the lawyers at Netflix are trusted advisors. 
Technology services– This is a diverse team that provides support to their colleagues by dealing with technological roadblocks and improving workflow in general. 
Talent and Recruiting- The talent team at Netflix identifies, attracts and develops Netflix's team of stunning colleagues. They find and hire amazing and skilled people that make Netflix great. 
Customer service– Interacting with subscribers and collecting their feedback is an important step in creating and delivering better content. The team at customer service interacts with the customer to do so. 
Employee benefits at Netflix
Working at Netflix offers many benefits to the employees. Some of them are
The best possible salaries according to the employees personal market
The employees are not micromanaged at Netflix. They take initiative and are expected to work their best on their own. 
Maternity and paternity leaves, for up to 12 months
Vacation days are unlimited as long as they are within reason
Flexible working hours
Health, dental and vision insurance
Discounts for mobile phones
Free subscription to Netflix
Free lunches
Conclusion
The world's leading streaming platform, Netflix provides its subscribers with innovative content in multiple forms. All the teams at Netflix work together to provide entertainment to subscribers across the world. 
Frequently asked questions
What is the highest paying job at Netflix?
The content director at Netflix gets paid the most with an average salary of $185,900.
For how many hours do Netflix employees work every day? 
About 55 per cent of the employees at Netflix have 8 hour long workdays. Less than 9 per cent of employees work for more than 12 hours every day. 
Netflix Engineer Salary-Know More