VA nurse fully known as Veterans affairs nurses are nurses who specialize in the care of patients who have served in the United States military. They are employed by the Department of Veterans Affairs (VA) which provides vital services to America's veterans including health care and medical assistance hence the need for VA nurses.  This comprises Registered nurse RNs, nursing midwives, nursing educators, and other nursing staff. VA nurses serve in four major career paths i.e. clinical, advanced practice, supervisory/administrative, and consultative.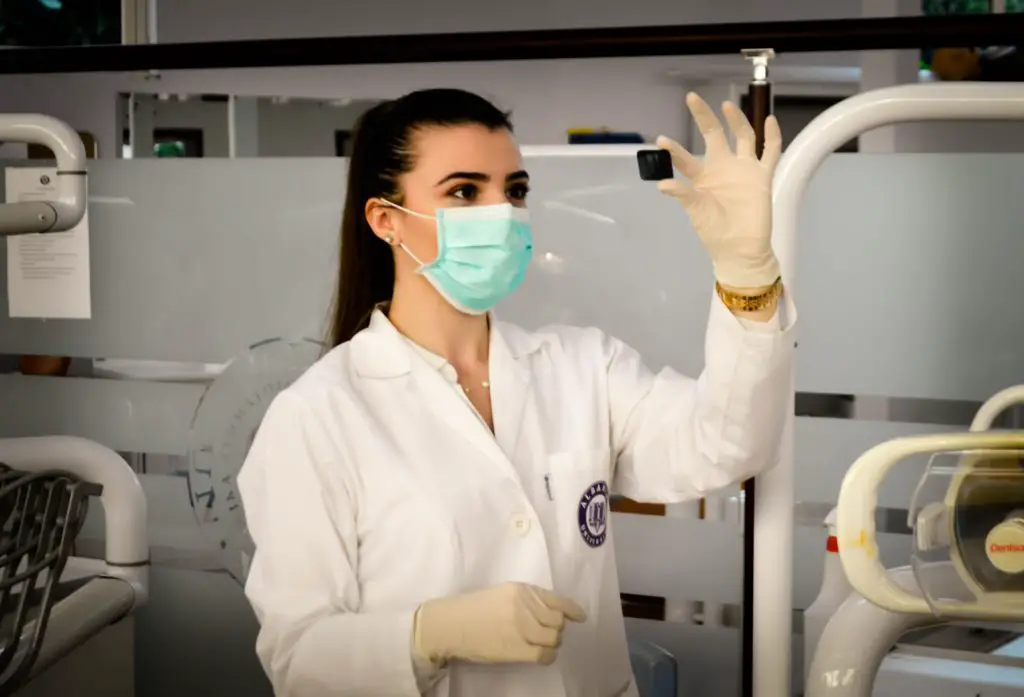 How to become a VA nurse
Go to any accredited university, community college, or school of nursing to get a nursing degree. 
Pass the NCLEX-RN.
Apply for work at any VA hospital and clinic in the US.
VA nursing salary levels
What determines your salary as a va nurse?
Level of education; this is based on your degree whether it is an associate degree in nursing (AND) or a diploma in nursing, bachelor of sciences in nursing (BSN), master's in nursing (MSN), or a Doctorate in nursing. The higher your degree, the higher the grade and also the pay. Some VA institutions will sponsor your education for a pre-determined no. of contract years.
Your experience; VA nurses with no experience are usually hired on a lower grade than others with experience. The higher your years of experience the higher the grade hence higher pay.
In your industry; VA nurses have different specialties such as nurse-midwife, nurse anesthetist, nursing educator, etc. and each specialty has a different pay average owing to different reasons. 
Your locale; different states and counties in the United States have different pay averages. This may be due to the cost of living whether high or low or a variety of other reasons. For instance, California has one of the highest pay averages for nurses while states like Iowa have one of the lower average pay for nurses. 
All figures aren't standard and are liable to vary after this date. These figures were correct as of May 27th, 2022.
NOTE: 
Veterans' affairs Registered nurses in the United States can earn in the range of $60,000 to $90,000 yearly average of $75,000. This of course depends on the grade and city in which you reside as some states pay better than others. VA nurses in San Francisco, California can earn up to $90,000on an average yearly which is far from the $56,000 VA nurses in south Dakota earn on an average yearly with the range falling from $50,506 AND $64,368. 
Licensed practical nurses (LPN) can earn in the range of $35k to $61k averagely of $47,000 yearly 
Nursing assistants can earn in the range of $26k to $ 49k averagely of $35,000 yearly 
For more in-depth statistics according to stations and grades, visit www.va.gov/ohrm/pay/ 
How much do VA nurses make in an hour on average?
VA nurses can earn a range of $30 to $65 with an average of 43 dollars per hour. As said earlier, this depends on your grade, city or state, and industry in VA nursing.
Grades & levels in Nursing
Nurse grade I level I; diploma in nursing with no experience.
Nurse grade I level II; nursing diploma with one (1) year of experience, nursing diploma with BSc in the affiliated course and zero work experience, or BSc in Nursing with no experience.
Nurse I level III; BSN with approximately one or two years of experience, or a master's degree in nursing with a bachelor of science in nursing and no experience.
Nurse Grade-II; a bachelor of science in nursing degree (BSN) with an average of 2 – 3 years of work experience or a master's degree in nursing or affiliated field with a bachelor of science in nursing (BSN) and an estimated 1 – 2 years of experience or a doctor of nursing degree and attains minimum basis for employment.
Nurse III; master's degree in nursing or affiliated area of study with a bachelor of science in nursing and on average 2 to 3 years of experience or a doctoral degree in nursing or affiliated area of study and an average of 2 – 3 years of experience. 
What other benefits do VA nurses get after salary?
As a VA nurse, you can expect to receive the following benefits;
Health insurance; VA compensates up to seventy-five percent of your health premium, this benefit can persist even after you retire. Your marital partners, domestic partners, and dependents younger than twenty-six qualify. The value of VA health insurance premium can be on average up to $11,000. 
Dental and vision insurance; additional dental and/or vision benefit is obtainable to you and your family.
Student loan reimbursement; if you are a VA nurse employed for a specific patient care position, you may be qualified for up to $200,000 over a five-year time range for the reduction of student debt.
Continuing education; VA is the nation's no 1 provider of persistent nursing education through the Talent Management System (TMS). 
Social security; the value of social security covered by the VA is $6,000 on average.
Medicare; the value of Medicare-covered by VA can be up to $1,400 on average.
Flexible spending account for $2,750 on average
Life insurance covers you and qualified family members with a premium of $195 on average.
Generous pension; VA provides 8.3% of your salary estimate to your pension while only 4.4% is removed from your salary per pay.
Thrift savings plan (TSP) of $4,900 on average
Value of 50 days annual paid time off up to $14,000 on average.
Liability protection ranges from $80 to $1000 annually
Conclusion
VA nursing is a very beneficial aspect of nursing with adequate pay and extensive benefits to enjoy working. There are multiple opportunities for growth and development with benefits like reimbursement of school loans and the talent management system for up-to-date education. It has  also proven to be a satisfying career for nurses.
VA Nurse Salary Levels – Learn More