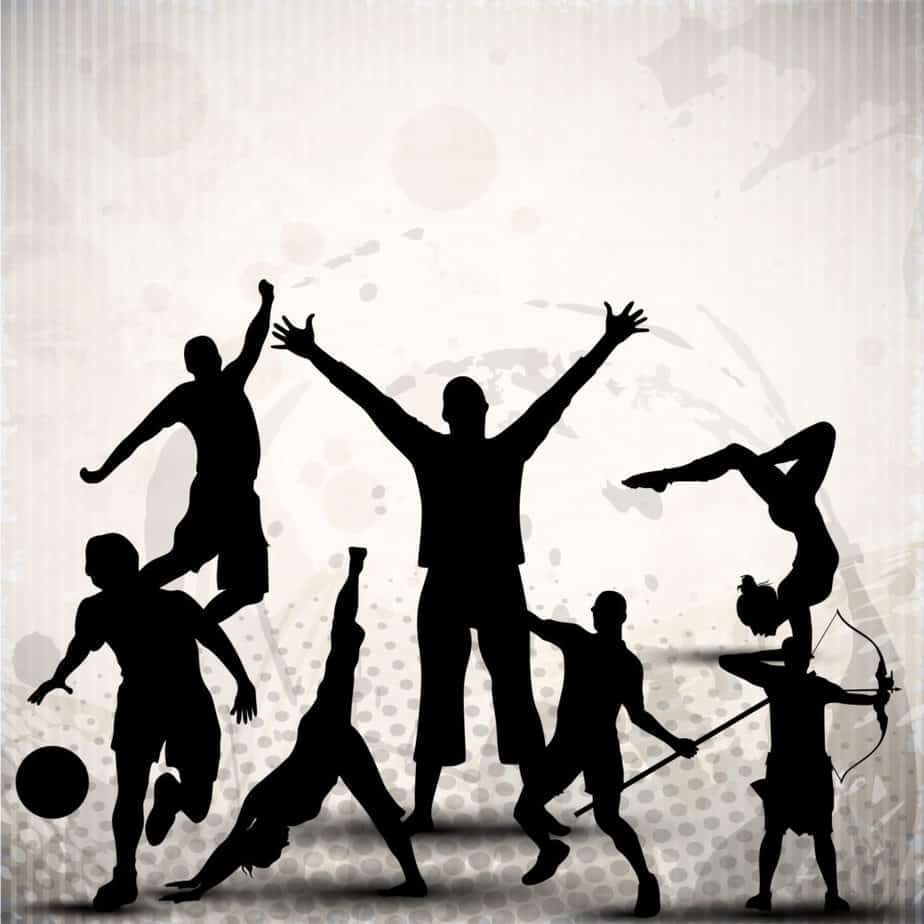 A Sports Chaplain provides emotional care for the sports community, including athletes, coaches, administrations, and families. Unfortunately, the job and role of a sports chaplain are not as easy as it sounds to be. Today's topic- Sports Chaplain Salary.
The role and duties of a sports chaplain typically include proving the right counsel to athletes and acting as a life coach to them and their family members. But, before becoming one of the sports chaplains one needs to go through a lot of emotional training, qualifications, and many other procedures. 
Often, Sports Chaplains are ministers or full-time Christian workers. Mostly, chaplaincy work is done for free or without any charge for the sporting organization. Yes, the role and duties of any Sports Chaplain will vary greatly depending on the duties or roles defined by the respective club. However, the work of a Sports Chaplain is very much a permission-led activity in any organization. 
Steps To Become a Sports Chaplain
The study and qualification to become a Sports Chaplain are quite different from other positions in a sporting organization. The work of a Sports Chaplain is both exciting and challenging so the candidate needs to know everything related to the field before applying for it. 
Here are the steps to become a Sports Chaplain:-
A bachelor's degree or master's degree in theology studies or divinity studies is mandatory. 
The candidate should fill out an expression of interest form which is made available both online and offline. 
The next step is to complete all the field-related induction training. 
Be praised and called by SCUK 
As Sports Chaplaincy covers different varieties of sports so the type of chaplaincy and appointment will vary from club to club in the country.
The whole appointment process will be discussed and explained on the induction day itself. 
After all the process and induction are processess complete,d become a member of Sports Chaplaincy under the sport you have selected or are eligible for. 
Very often clubs around the country ask for a small-amount donation from Sports Chaplain. 
After you have earned the member of Sports Chaplain in any club you have the access to all the resources in the Chaplains Area. 
Duties and Responsibilities of a Sports Chaplain
Chaplains of all types including sports have quite the same roles to fulfill in their daily workplace. But, the basic goal and aim for sports chaplains are to be servant-minded, pastorally proactive, and spiritually active.  
A Sports Chaplain or any other type of Chaplain should aim to serve all people in the society and club irrespective of their position, beliefs, or lifestyles. 
Below are some of the roles and duties of a Sports Chaplain:-
Sports Chaplains should build good and healthy relationships with everyone on the athletic team. 
They should always make themselves available to their student-athlete peers for emotional support. 
A Sports Chaplain should attend all athletic events held with the team. 
A Sports Chaplain should regularly update the Head Sports Chaplain on anything related to any athlete's health or emotional data. 
They should constantly pray for their respective athletic community and the Chaplaincy Program. 
A Sports Chaplaincy should look for some way or the other to expand and enhance the Chaplaincy Program. 
A Sports Chaplaincy should set an example in regards to servant leadership. 
The minimum standards such as commitment to prayer, adherence to safeguarding, emotional support, pastoral gift, consistent attendance at the sporting organization at or outside an event or match help demonstrate credibility, which is fundamental for a sports chaplain. 
Additionally, many Sports Chaplains take up 'traditional' functions for their sporting clubs or organizations. Some traditional parts are funerals, weddings, scattering of ashes ceremony, and other small ceremonial activities. 
How Much Does A Sports Chaplain Make?
In the United States of America, the median salary of any Sports Chaplain is $52,674 as of July 28, 2021. The basic salary range of a Sports Chaplain in the country falls between $47,451 and $57,821. The salary of a sports chaplain widely varies on many significant factors such as education, skills, certifications, number of years experience in the profession, and a few more. 
Below a chart is given of average salary of a Sports Chaplain as in percentile basis:-
| | |
| --- | --- |
| Percentile of a Sports Chaplain | Average Salary  |
| 10th Percentile  | $42,696 |
| 25th Percentile  | $47,451 |
| 50th Percentile  | $52,674 |
| 75th Percentile  | $57,821 |
| 90th Percentile | $62,506 |
The data given above is as of July 28, 2021. 
Features of a Sports Chaplain 
The following are the features/characteristics that are required to be fulfilled by Sports Chaplain in their daily workplace:-
Safe Keeping- Sports Chaplain is to genuinely love and take care of the sports community on a priority basis. In any way, should not use the role of a Sports Chaplain for personal gain. Else, they could take strict action against that chaplain. The service from a Sports Chaplain should be truly from their heart and should have a deep concern for athletes and support other staff as a family. 
Full-time support- Chaplains of any type are more people-oriented, genuinely so they have to provide all the support that the sporting community needs. In addition, they should seek to build good relationships and trust with the athlete's holistic development. 
Commitment to work- Chaplains are the willing servants of a community. A Sports Chaplain should have a deep concern of maintaining and building quality relationships with God and other people in the community. A Sports Chaplain has to live a life of integrity and always be loyal to their work of faith.
Highly motivated- Sports Chaplain should always be highly motivated and be self-disciplined. Chaplains are self-starters who work for long hours seeking the right opportunity for service, so it is essential to maintain a routine responsibility with the community. 
Faithfulness- Chaplains should be faithful as they are always committed to God in their lives and responsibilities and to the athletic community as well. They should be loyal to maintain good contact and availability with the athletes even in tough times. 
Conclusion 
To become any Chaplains, the individual should himself be of powerful mind and motivation. It is because the role of Sports Chaplaincy is not for profit gain. It is to make athletes feel safe, motivated, and strong even during tough times. 
 Frequently Asked Questions 
What are the average monthly payment and the annual salary of a Sports Chaplain?
Answer- The average monthly payment is $4,177, and the annual salary of a Sports Chaplain is $50,132. 
What is the essential skill that a chaplain should have?
Answer- The essential skill that a chaplain need is excellent interpersonal skill. A chaplain should have a keen interest in listening to the worries, fears, hopes, and grief and provide comfort, support, counseling, and spiritual guidance to the issues. Chaplains need to work with people on a one-on-one basis and in small groups. 
Does a Sports Chaplain have a religion to follow?
Answer- Often, Chaplains are priests or ministers who previously had charge of a chapel, now members of any club assigned to a particular processes ministry. Christian is the religion that follows by most of the Sports Chaplain. 
Is Chaplain a good career/profession to opt for?
Answer- If you have a natural habit of reaching out to people during their hard times or have a deep desire to help others strengthen their faith and motivate, opting to become a chaplain would be a more excellent choice. 
How long does it take to become a chaplain?
Answer- One should be able to become a chaplain in four years but with full-time experience. 
Sports Chaplain Salary- Steps To Become a Sports Chaplain