One of the most prosperous airlines in the world and The fourth-largest airline in the US is United Airlines. If you want to work as a United Airline flight attendant, then you can think about applying with this airline.  Almost 800 aircraft now make up their fleet. Together with their affiliates, they operate more than 4900 flights each day. As of 2019, they employed over 88,000 people, with over 20,000 attendants. Let us know more detail about 'Salaries For United Airlines Flight Attendants'.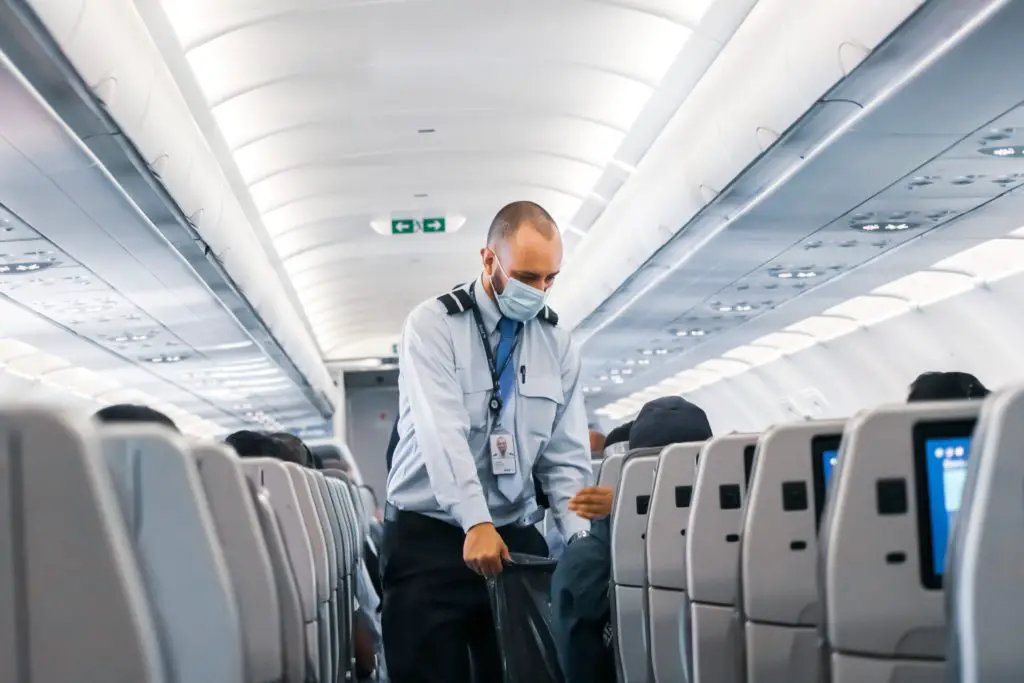 Salaries For United Airlines Flight Attendants
Their main office is located in Chicago, Illinois. United Airlines runs hubs in eight of the cities. United has already been in operation with about $41 billion in annual sales since 1926.
In comparison to other major airlines, United Airlines put forward highly competitive pay for flight attendants. According to Glassdoor and Payscale, the starting hourly rate for new flight attendants at United Airlines is around $28 and $30, respectively. These financial numbers were self-reported by working flight attendants of United Airlines, and therefore it is considered that they are accurate. 
You may expect to earn much more money as your career develops. Five or more years of professional experience in this field can earn more than $40 per hour. You could expect to earn more than $64 per hour if you are in United Airlines' top 10 percent of flight attendants.
Commission, bonuses, and profit sharing 
United Airlines provides its flight attendants with an opportunity for extra income on top of the regular hourly salary, just like many other airlines. 
This incentive of compensation is based on a variety of criteria, like employee success and corporate profitability. Current United flight attendants report receiving an additional $1500 in bonuses annually.
Pay and Benefits for Flight Attendants 
Of all airline personnel, flight attendants have the most prominent and glam occupations. You'll get paid to travel the world as a flight attendant! You'll have the most freedom possible to plan your work schedule thanks to your job. To achieve your monthly target requirements for the number of in-flight work hours and take the most number of days off, you can get attentive. To create their perfect work schedule, flight attendants also trade flights with their coworkers.
All travel costs are covered, and even most airlines are renowned for their top-notch healthcare, retirement, vacations, and overtime perks, even though the payment at the starting stage is initially low. Additionally, flight attendants enjoy notably longer vacation time than other types of jobs, mostly around 10 and 25 days each month. Working more hours during busy times is another way to increase your income. 
According to a veteran flight attendant, payments become higher the longer you work there: 
Work is fun. It's a well-paying profession that becomes easier the longer you stay at it. Thus, it's worthwhile. However, you must persevere because your pay is low for the first five years.
Additionally, you'll qualify for certain worthwhile benefits. As a flight attendant, you will be eligible for flattering trips, often for your friends or family! Get the most amount of time possible off to spend at the places of your choosing. Additionally, you'll receive savings on lodging and transport rentals, flights on other airlines, and trip packages.
How Can I Apply to Work as a United Flight Attendant?
You must satisfy the basic qualifications of a flight attendant to work with United Airlines. Even while some rules are needed for all flight attendants by the FAA, several are exclusive to United.
The following is a list of the preconditions for United Airlines, per United Airlines:
United Airlines has provided the following list of preconditions for employment: 
Minimum age of 21 
A diploma from high school or GED is needed; must speak English fluently 
Possibility of working lawfully in the United States 
A valid passport is necessary. 
Having the ability to travel on both domestic and foreign flights 
Flexible scheduling (flights operate 365 days a year) 
Possibility of passing background investigations and even a drug test 
Correction of vision to 20/40 can be made, meeting the physical criteria of the position (reach overhead bins, stand for long periods, etc) 
Candidates who satisfy the given additional criteria are given special consideration by the United.
United gives special privilege to applicants who meet the following add-on standards even though they're the only ones that will be taken into consideration: 
A college education 
2 years or more of experience in customer service 
A second language with ease (bilingual) 
You need to proceed and fill out an application via the employee website if you fulfill these prerequisites.
Training Program for United Flight Attendants 
Currently, United Airlines offers a 7-week flight attendant training course. 
Chicago, Illinois, is where the training is held. Your hotel room, breakfast, and lunch will all be paid for by the airlines. For whatever extra costs you might have, they also give you a $140 weekly stipend. 
New flight attendants also get a $1,000 one-time bonus after completing the training course. 
The seven-week training course offered by United covers instruction in a range of subjects, including customer care, passenger safety, training related to aircraft, Delta's culture, and more.
Conclusion:
Now we've learnt about 'Salaries For United Airlines Flight Attendants', A great airline to start your career as a flight attendant with is United Airlines. They have various job requirements in a variety of hubs and locations across the US. United airlines also have great benefits, pays well, and has an amazing training program. The annual pay for a United Airlines flight attendant in the US is roughly $40,905, which is 22% more than the national average.
Frequently Asked Questions:
How much tax would you need to pay as a United Airline flight attendant? 
The average federal tax rate for just a person filer in this tax band is predicted to be 12 percent in 2018. United Airlines Flight Attendants might anticipate taking home $34,183 per year after paying a federal tax rate of 12 percent, with each paycheck amounting to about $1,424*.
Is it challenging to work for United Airlines as a flight attendant?
Even after completing this vast and challenging training that United Airlines flight attendants must undergo, they still need to bring off one more task before they can be termed employees.
 Are flights for United Airlines employees free? 
Although it is fairly restricted, United Airlines are allowed to provide personal friends and family buddy passes. The airline claims that staff members including their families may be entitled to special travel benefits, like reduced airfares and limitless standby travel.
Salaries For United Airlines Flight Attendants- Know More About It