Introduction
Starbucks is one of the most well-known coffee shops in the world. And college students mostly prefer to take up the barista position as a side hustle. Many such people might be wondering how much Starbucks pays to its baristas. Let us know about the salaries for Starbucks Barista and the factors affecting the salaries of Baristas at Starbucks in this article.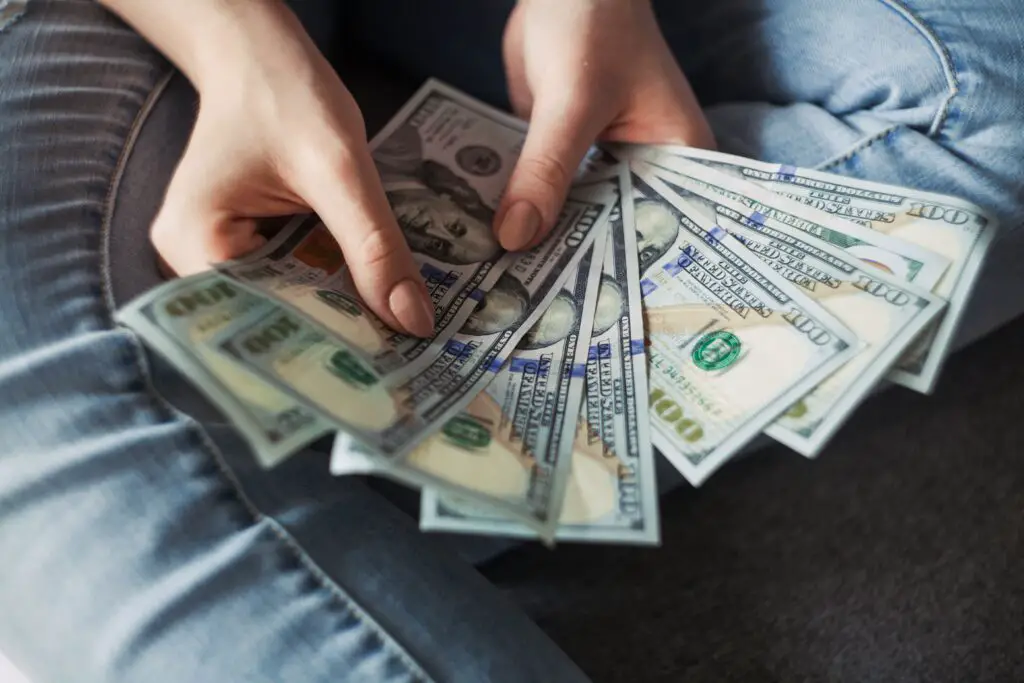 A comparison between the wage of Starbucks baristas with its competitors is also shown below. Not just that, but this article also contains information about this job role that one must be familiar with before applying. 
Jerry Baldwin, Zev Siegl, and Gordon Bowker established the Starbucks Corporation, an American coffee shop, on March 30, 1971. It is a global company with its corporate headquarters in Seattle, Washington. Starbucks has locations across 83 different nations. It is well recognised for the variety of coffee drinks and smoothies it offers. Tea, baked goods, and sandwiches were also available.
Salaries of a Starbucks Barista 
The location, seniority, and amount of expertise a person possesses greatly influences the salary of a barista at Starbucks. However, Starbucks often gives their employees respectable compensation. On an average, the baristas typically earn $14.25 per hour, that is around $35,568 per year. This is 15% higher than the average for the country.
Other than the hourly based wage, one can also expect overtime pay if performing extra shifts. The overtime policy in Starbucks allows the employees to earn time and a half whenever they work for more than 40 hours a week.
Barista at Starbucks Job Description
A bartender who mixes beverages is called a barista. One of the hardest aspects of working at Starbucks is that. The explanation is rather straightforward: Starbucks offers an absurdly large selection of beverages. It is not just about how large the menu is, but also about how many customizations are available in addition to that. Drink orders are regularly changed, and it can be challenging to recall them. Anyone who is new to the job and wants to learn what goes into a specific drink will find the Starbucks app to be of tremendous assistance (number of pumps of syrup, what kind of milk goes in it, etc.) Once the fundamentals of the key drinks are mastered, the majority of the section won't be that difficult.
Salaries Of Starbucks Barista At Different Locations In The United States
The salary data mentioned below is based on the reports of indeed.com in 2022.
Starbucks Barista Salary In New York, NY
Starbucks Barista Salary In Seattle, WA
Starbucks Barista Salary In Los Angeles, CA
Starbucks Barista Salary In Chicago, IL
Starbucks Barista Salary In Diego, CA
Starbucks Barista Salary In Houston, TX
Starbucks Barista Salary In Phoenix, AZ
Starbucks Barista Salary In Las Vegas, NV
Starbucks Barista Salary In San Antonio, TX
Salaries For Barista: Starbucks Vs Other Coffee Shops
As a Starbucks barista, one should expect an average wage of $14.25 per hour. The competitors of Starbucks such as Dunkin Donut and Mccafe pay their baristas approximately $12.34 per hour. This clearly shows that Starbucks pays comparatively more than its competitors in the United States. 
Factors affecting the salaries of Starbucks Baristas at Starbucks
The two main factors affecting the salaries of baristas at Starbucks are the experience that one holds and the company location. Take a look below to understand it better.
1.Level of experience 
The level of experience is always counted when it comes to the wage an employee is offered for any job position at every company. The entry level Starbucks barista makes around $20,233 yearly. Whereas one with more than 20 years of experience with Starbucks makes $46,224 yearly.
Job location
The job location also greatly influences the salary of a barista. If the store operates in a large metropolitan area, the employee is surely expected to be paid more due to the comparatively higher cost of living.
Benefits of working at Starbucks
Other than the pay of course, there are some cool things that one could experience by working at Starbucks. 
1. Free refreshments
Employees at Starbucks are entitled to one complimentary beverage during each break, as well as before and after shifts. Additionally, each week they receive a free bag of coffee.
2. Starbucks provides medical coverage
The company offers health insurance to their full time employees that helps compensate for dental, vision and other health care.  
3. Starbucks offers financial aid
They give scholarships as part of a comprehensive programme. It is their way to encourage students to pursue their studies. 
4. Has access to discount coupons for arbitrary locations
Yes, they will receive a tonne of gift cards as a Starbucks employee, including ones for practically everything from hotels to shoe companies. 
5. They receive tips
Receiving tips in addition to pay each week based on the number of hours worked is one of the finest aspects of working at Starbucks.
Conclusion 
This was a detailed article about the salaries that one should expect as a barista at Starbucks. Other details regarding this job position and the company are also very well mentioned in the article above to help someone make a better choice. Lastly, this article could be summed up by saying that Starbucks pays better to its employees compared to other similar companies. 
Frequently Asked Questions
1.Can a Starbucks barista earn tips?
Yes, baristas at Starbucks do earn tips quite frequently. 
2.Does a barista at Starbucks need to memorize all the drinks?
Not necessarily, but once they get used to it, it becomes quite easy to remember all the drinks. 
3.How long does training last at Starbucks for baristas?
It usually lasts for a week. However, it takes almost two months to get settled in the job role as a barista. 
4.Does Starbucks pay its employees weekly or biweekly?
Starbucks pays its hourly workers biweekly. 
Salaries For Starbucks Barista