Registered dietitians are health professionals who treat and prevent diseases through a natural and dietary approach. They are diet and nutrition experts responsible for planning and evaluating dietary habits and helping individuals in certain ways. They are working in different clinical and industrial setups like hospitals, food industries, health-care centers, private clinics, sports and fitness clubs, etc. Let us know more detail about 'Salaries For Registered Dietitians'.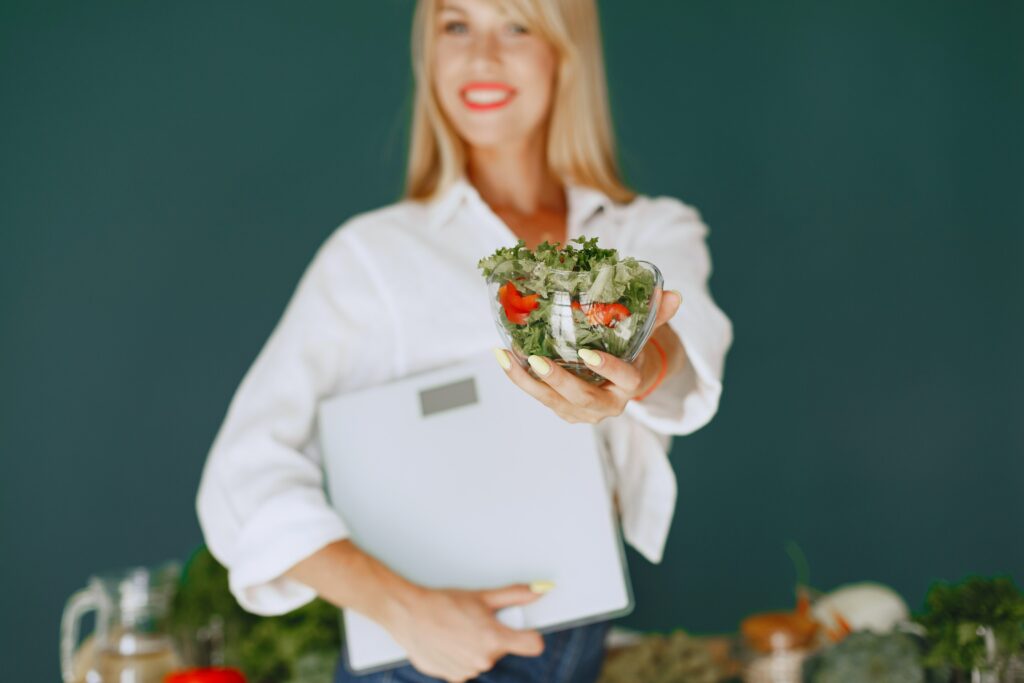 Salaries For Registered Dietitians
Salaries for registered dietitians come in good figures because their salary is considered their hard-earned money. In the United States, their median salary is considered to be $58k. But, this number will vary based on many other factors, such as experience level, working mode, skills, and regional location. Their salaries range from $40k to $300k in different states of the US.
Salaries for registered dietitians according to PayScale.com:
PayScale is a United States-operated software company that provides solutions to employers and employees for compensation and validation of salary data. It is a trusted platform to get insight related to market jobs and their salary demands.
A median salary will be the best way to get an estimate of any salary for any profession. It is a midway number of many salaries that are taken into account. The median salary for a registered dietitian is $55k per year. However, here's a quick review of salaries following the most recent data updates in August 2022. 
| | | |
| --- | --- | --- |
| Population Percentage | Annual Salary | Hourly salary |
| 10% | $44K | $21.97 |
| Median | $55K | $27.90 |
| 90% | $71k | $37.34 |
Their base salary will be around $44K to $71K without including commissions, bonuses, and other health care benefits. Base income is the gross income before including taxes and deductions. These are average salaries that are not fixed because if a person has more experience and education, then this number can vary. The bonus for RD can be in the range of $5k to $200k, taking into account your experience and level of education.
Registered Dietitians in the Top 5 Highest-Paying Cities:
A job's geographic location and regional area are two determining factors for its salary. They come along with any job and its wage demand. Registered dietitians are earning different amounts in different cities in the United States. Let's explore their salaries in different regions of the US.
| | |
| --- | --- |
|  Cities |     An annual salary |
| Santa Rosa, CASan Francisco, CAVallejo, CASalinas, CASan Jose, CA | $95,140$95,060$93,640$90,500$89,080 |
Top Companies That Hire Registered Dietitians:
| | |
| --- | --- |
| Company Name | The average salary for RD is $30,000. |
| DaVita Inc. | $61,977 |
| Sodexo Inc. | $50,626 |
| Morrison Healthcare | $51,076 |
| Healthcare Services Group, Inc. | $55,439 |
| Compass Group | $50,770 |
| Aramark | $51,546 |
https://www.payscale.com/research/US/Job=Registered_Dietitian/Salary
Factors That Count For Good Salary As Registered Dietitian:
There are many determining factors for a good salary. They include your education, license, and gender breakdown. If you are a registered dietitian or plan to become one, then you should know about the following factors.
Getting a License: 
What is RD? RD stands for Registered Dietitian. It requires you to pass the CDR exam and some prerequisite courses to get this title. Then, you have to maintain your state license and registration.
Post-Graduation Training: 
RDs need to complete internship training focused on the nutrition care process and ADMIE chart. Durations can vary from 6 months to 18 months.
Graduation In Sciences:
You need to pass your bachelor's or master's in dietetics or nutritional sciences, which should be valid by the Academy of Nutrition and Dietetics.
Experience Level:
However, depending on the years of experience and education, the salary for a registered dietitian will be different. A person who has 10 or more years of experience will have a higher hourly pay-out rate than mid-experienced and early starters.
Gender Breakdown:
This profession has a high percentage of women. Though males can also become RD. According to PayScale, this field has a 90% female and 8% male breakdown.
Top-Notch Skills That Help In Earning High Salary:
Different surveys and experts claim that some supreme skills will help you earn more and get higher rankings. These skills will set you apart from the crowd and help you shine in this field. Let's dive into these skills.
Nutrition Counseling
Diet Planning
Food Labelling
Nutrition Support
Enteral/Parenteral Nutrition 
Diabetes Education
Nutritional Diagnosis
Eating disorder
Oncology
Activity scheduling 
Diagnosis and treatment planning
Data analysis
Clinical terminology, literacy
Interpersonal skills
Conclusion:
With the rise in the health or fitness industry, registered dietitians' growth rate is also expanding. They are earning more than 100k in different setups. Now, even NASA is hiring registered dietitians. Their median salary is considered to be 58k dollars, according to payscale.com.
Frequently Asked Questions
1) How much does a registered dietitian make in 2022?
A registered dietitian is a diet and health specialist. Recent reports suggest that registered dietitians can make $48k to $99k every year with different determining factors.
2) Is it worth becoming a registered dietitian?
Health is a significant pillar of everyone's life, and dietitians make your health better through diet and nutrition. So, if you are a health and fitness freak and want to earn a six-figure income, then it would be the best choice. And getting a registered dietitian license can make your roots stronger in this field.
3) Which US state pays the highest to registered dietitians?
Though registered dietitians are present in bulk in the United States, their demand and salaries are highest in California. According to the US Bureau of Labor Statistics data for 2022, they can earn an annual income of $82,380 in this city.
4) Which subfield of dietitians makes the most?
Nutrition is a vast field and you can turn your career towards many available options like registered dietitians, dietary managers, food service specialists, renal dietitians, and eating disorders dietitians. Well, eating disorder dietitians are making the most in the United States, according to the AND salary and compensation report 2019. They are earning up to $200k to $250k a year with different in-patient and out-patient deals.
5) Does a registered dietitian's salary increase?
A big Yes, you will not get stuck on this career path. After 2020 and corona, health-related professions will get a great boon in their future. Your salary will surely increase as this field has an 11% growth rate following BLS data.
Salaries For Registered Dietitians