Personal bankers are supposed to provide a wide range of financial services to customers. They are in charge of opening and maintaining personal accounts, as well as providing loans, credit cards, and other banking products. Let us know more detail about 'Salaries For Personal Bankers'.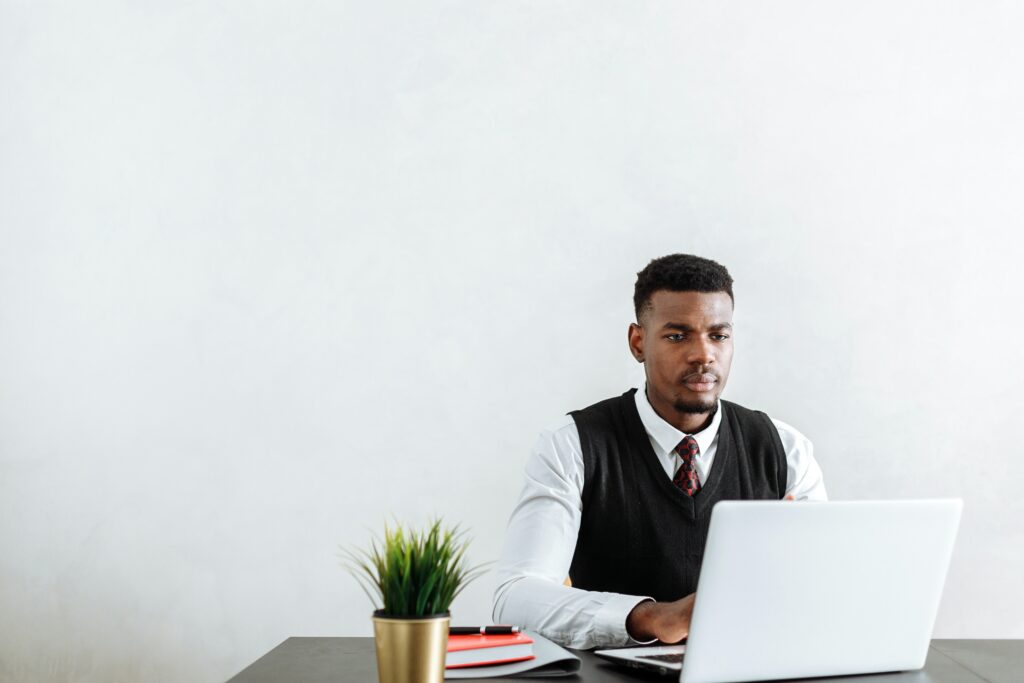 Salaries For Personal Bankers
As a personal banker, your responsibility is to deliver the best customer service along with handling all their financial requirements. Personal bankers become in charge of the teams involved in training and supervising the employees. They also work with the bank's staff members to ensure that the customer is receiving all the appropriate services from the bank.
Personal bankers in the US, on average, earn $37,040. This also includes a 3% bonus constituting an amount of $965. 98% of the personal bankers receive their salaries with profit. Although the average is $37,040, on an individual basis salary falls between $$28,808 and $82,786. The average salary per month is $3086.66 per week $771.66, per day $154.33, and per hour $19.29. San Francisco has desktop support technicians who earn 49% more than the US average at $55,138.
You must be wondering how much a personal banker can earn every year. We have outlined the salary expectations for this financial sector role here in this article.
Education Requirements: Salaries For Personal Bankers
The education of personal bankers is a vital part of their job. They must know different aspects of banking and how they have to deal with their customers.
Personal bankers are required to know about finance, economics, accounting, and law. In addition, they need to be able to communicate well with people from different backgrounds and cultures. They also need to be assertive and confident when dealing with customers.
The level of education needed varies from bank to bank. The industry simply requires a high school diploma, unlike law or medicine. A business degree, especially one with a focus on economics or finance, is the best option for college students who are thinking about a career in personal banking.
Skills Requirements
Personal bankers have many skillsets that they need to be successful in their careers. They need to be able to communicate well with people, solve problems quickly, and stay calm under pressure.
The most crucial competency for a personal banker is, without a doubt, the capacity to establish and maintain solid relationships within the community. The financial products themselves are not overly complicated and can be understood without an MBA or superhuman arithmetic abilities. This is not investment banking, where specialized terms like collateralized debt obligation, interest rate swap, and credit default swap are frequently brought up in client engagements. The majority of personal banking products are simple, but the client must feel comfortable enough with the personal banker for them to want to buy them from him.
Salaries for Personal Bankers:
Company based Salaries
Top companies providing good salaries to Personal Bankers in the United States are as follows:
| | |
| --- | --- |
| Company | Salaries offered |
| Citi | $79,408per year |
| Blue Federal Credit Union | $64,265per year |
| Provident Credit Union | $64,111per year |
| CEFCU | $62,493per year |
| WSECU | $61,558per year |
Salary based on years of experience
The salary of a personal banker is also dependent on the number of years he has spent in the industry. A personal banker has a salary of $37,000 per year, on an average basis. However, experienced bankers can earn up to $90,000 per year.
| | |
| --- | --- |
| Level of experience | Salary |
| Less than 1 year (Entry-level) | $28,808 |
|  1 to 4 years (Early career) | $36,042 |
| 5 to 9 years (Mid-career) | $45,913 |
| 10 to 19 years (Experienced) | $58,348 |
| 20 + years(Late career) | $82,786 |
Salaries Based On Location
Location is an immense deciding factor when we talk about salaries for personal bankers. In general, larger metropolitan areas and major financial hubs tend to offer higher salaries than smaller cities and towns. For instance, the average base pay for a personal banker in New York City is $52,000 per year, while the average base pay for a personal banker in Dallas is $45,000 per year.
Salary is not the only factor to consider when deciding where to work as a personal banker. The cost of living, job market competition, and quality of life are all important factors to weigh when making your decision.
Average Salary of Top 10 States
| | |
| --- | --- |
| States | Average Salary |
| New York | $39,121—$67,459 |
| California | $39,248—$62,473 |
| Massachusetts | $40,597—$55,894 |
| District of Columbia | $37,073—$55,765 |
| Pennsylvania | $38,799—$53,767 |
| Florida | $37,883—$38,404 |
| Tennessee | $37,797—$45,905 |
| Louisiana | $23,752 —-$37,657 |
| Nevada | $35,301 —$36,941 |
| Utah | $30,451 —$36,920 |
Comparison with similar jobs
Jobs similar to personal bankers have the following average salaries in the US:
| | |
| --- | --- |
| Related Jobs |                     Average Salary |
| Investment Banker | $82,561 |
| Commercial Banker | $86,972 |
| Relationship Manager | $61,534 |
| Financial Analyst | $67,900 |
| Financial Advisor | $70,482 |
| Loan Officer | $68,937 |
| Mortgage Loan Officer | $73,756 |
| Branch Manager | $60,089 |
Conclusion
In retail banking branches, personal bankers help clients with a range of needs. Personal bankers' regular responsibilities include assisting bank clients with the opening of new checking and savings accounts as well as other routine financial operations. Being a competent personal banker has less to do with academic achievement and more to do with a reputation in the community, networking skills, and affability.
Personal bankers in the US, on average, earn $37,040. On an individual basis, salaries fall between $28,808 and $82,786. This figure is very handsome, especially because very bright chances of growth exist in the market for personal bankers. 
FAQ's
What is a personal banker?
In retail banking branches, personal bankers help clients with a range of banking and financial needs. Opening checking and savings accounts, investing in banking goods like the money market, certificates of deposit (CDs), and obtaining mortgage and vehicle loans are a few of such obligations.
Is a personal banker an entry-level position?
You will normally start your job as an entry-level Personal Banker once you've earned a Bachelor's Degree in Business or a closely related profession. A 4 years bachelor's degree in a related field is one of the requirements to work as a personal banker.
Is a personal banker's job stressful in nature?
Working as a personal banker is incredibly stressful but at the same time, the pay is excellent. The pay is fairly decent, taking into account commission and benefits.
Salaries For Personal Bankers