A Chief Financial Officer (CFO) directs an organization's financial operations. A hospital CFO manages the hospital or health care institution's financial operations and ensures the hospital runs cost-effectively. All hospital expenses need to be accounted for to avoid any losses. Let us know about the salaries for hospital CFO.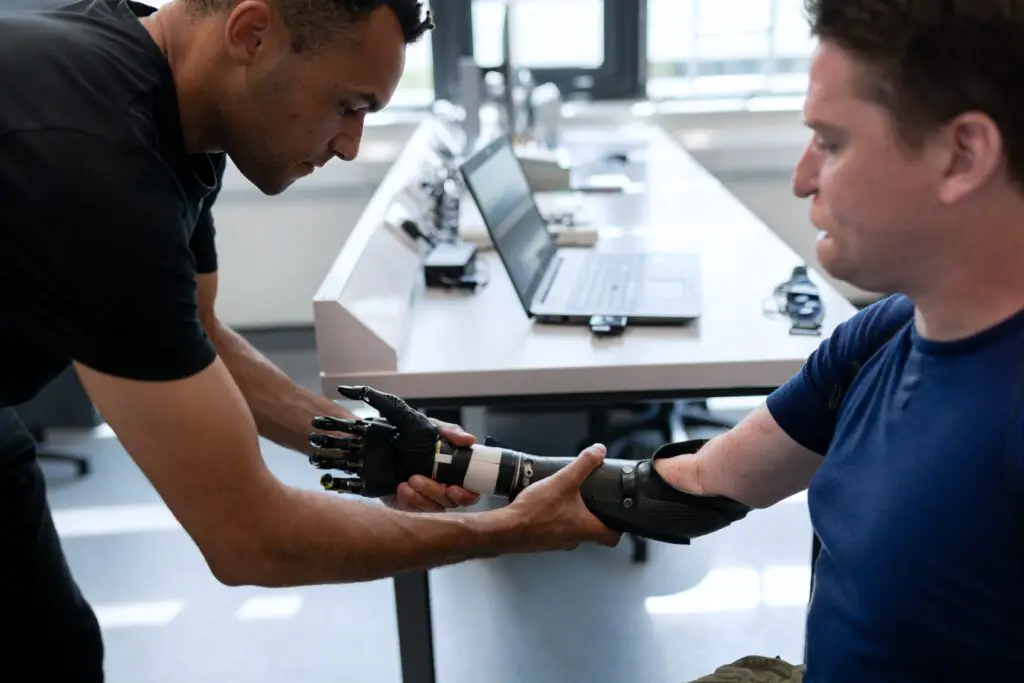 A hospital CFO has to look after the whole hospital's expenses, revenue and budget. The CFO has to take responsibility for the financial situation and not cause any constraints. The costs of health care centers can get very high as there are equipment and medical instruments needed. This requires a person of great responsibility who can account for all the costs. A hospital CFO's salary ranges from $27 881 to $752 096 per year. This averages to $146 097. Around 57% of CFOs make $135 387 to $340 469 and 86% make $752 096 in a year. Hospital CFOs have to pay a tax of 24 % and therefore get $116 744 a year on average after deductions. The highest-paid hospital CFOs are in San Francisco with a salary of $220 458 on average per year making it 51% higher than the US average. On average, a hospital CFO has to pay a rent of $2506 per month which is 25.76%. of the $9729 salary per month. This explains. the standard lifestyle a hospital CFO affords with a good salary but it comes. With a huge responsibility.
Salaries Of A Hospital CFO Area Wise
Salaries can vary from area to area like many other jobs in the US. There are many criteria for this difference in payment ranging from place to place due to several factors. We shall find them later. Let us look at the salaries all over the US:
Washington, DC- $195 380, a fed tax of 32%, and a District of Columbia tax of 8.5% make it $136 162. The salary ranges from $72 479 to $413 223.
Durham, NC- $153 127, a fed tax of 24%, and a North Carolina state tax of 5.5% makes it $113 667. The salary ranges from $64 684 to $306 123.
Birmingham, Al- $117 666, a fed tax of 24%, and an Alabama state tax of 5% makes it $89 293. The salary ranges from $59 427 to $203 573.
Jersey City, NJ- 153 185, a fed tax of 24% and New Jersey state tax of 6.37% makes it $114. 499. The salary ranges from $44 168 to 390 292.
Santa Ana, CA- $150 433, a fed tax of 24%, and a California state tax of 9.3% makes it $109 044. The salary ranges from $37 822 to $569 518.
Hialeah, FL- $152 479, a fed tax of 24% makes it $121 595. The salary ranges from $59 057 to $384 112.
San Antonio, TX- $113 384, a fed tax of 24% makes it $91 882. The salary ranges from $55 002 to $202 446.
Toledo, OH- $151 339, a fed tax of 24%, and an Ohio state tax of 4.6% make it $115 466. The salary ranges from $56 174 to 292 893.
Minneapolis, MN- $186 327, a fed tax of 32%, and a Minnesota state tax of 9.8% makes it $130 981. The salary ranges from $99 815 to 335 117.
Highest Paid Hospital CFOs In The US
The salary level of a CFO or Hospital CFO is the second highest position of all salary levels in the US. Hospital CFO salaries can range higher than the average of the whole US. These are the places that pay the highest salary per year:
Queens, New York- $227 865
Boston, Massachusetts- $232 514
Atkinson, Nebraska- $276 174
Deer Park, California- $230 158
Bridgehampton, New York- $238 586
Laytonville, California- $227 351
Morton, Washington- $228 254
Green River, Wyoming- $228 251
Covelo, California- $227 427
Laytonville, California- $227 351
Juneau, Alaska- $228 888
Some cities have a small difference in salaries while others have a good difference between them which makes it difficult to decide if you are willing to move to any of these areas for better pay. Also moving to another city also needs a lot of thinking regarding rent and living costs.
Salary Records And Requirements Of Hospital CFOs
There are several records of the salary distribution of Hospital CFOs in the US. Recently these records were found in certain places:
Atlanta, Georgia – $160 000 a year
Salt Lake City, Utah- $140 000 a year
Hospital CFOs have to rent a two-bedroom house for $2506 per month which makes 25.76% of their salary in a month which is $9 729 per month. Concerning the living cost of cities in the US, this takes a considerable amount out of their salaries deducted let alone the other taxes to be paid. A Hospital CFO should at least have a Bachelor's degree to apply for this position. They must have work experience in health and medical services. 
Conclusion
Hospital CFOs have a highly paid and respectable job as they have to keep the costs and revenue of the hospital balanced or make as much profit as possible. The CFO has to make sure the hospital is financially solvent while spending capital on medical facilities. He or She has to manage all expenses but at the same time keep the best facilities available.
FAQs
What degree is needed to become a Hospital CFO?
A Hospital CFO must have a Bachelor's degree in business and a concentration in health care as well. A degree in Finance and a second degree in Hospital Administration are good for starters.
Are Hospital CFOs and Other CFOs the same?
      They have the same backgrounds but their expertise may be different. A Hospital CFO   
      needs to have experience and subjects related to health care. Whereas, other CFOs need only be concentrating on Business and Finance.
What is the latest average salary of a Hospital CFO?
According to ZipRecruiter, the average salary of a Hospital CFO is $203 500 per year as of 14th August 2022 reports. Top earning CFOs get around $300 000 per year.
Salaries for Hospital CFO