Introduction
The united states have 63 national parks, over 560 wildlife refuges, 38 wetland management districts, as well as 5 marine national monuments present both in the Atlantic and Pacific oceans. All of these wildlife preservation sites possess biodiversities that are unique and special to their region and are reserved for protection by the federal government under the watchful eye of the United States Fish and Wildlife Service. The US fish and wildlife service is an agency under the US department of interior that works towards the management and protection of wildlife, marine ecosystems, and various animals across the length and breadth of the USA and to properly enforce the rules and preservation laws, the agency employs federal game wardens whose sole responsibility is to enforce the preservation laws by whichever means necessary. Working as a game warden is difficult and can be physically taxing since most of their job is done outside the office however, the protection of Mother Nature holds a higher importance than personal issues. Let us know 'Salaries And Working Conditions Of Game Wardens'.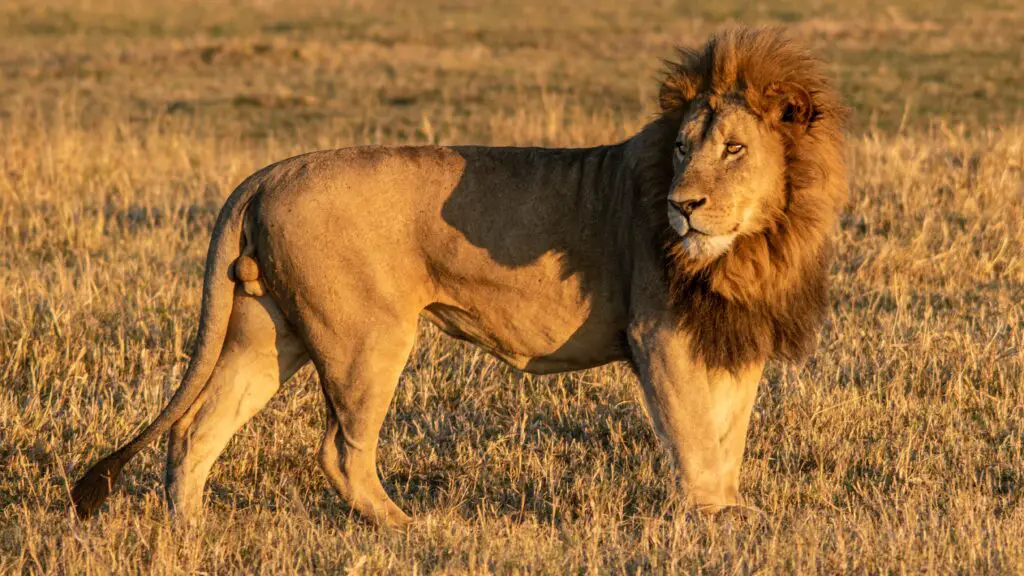 Salaries And Working Conditions Of Game Wardens
Federal game wardens share a similar annual pay structure with wildlife Biologists whose average earnings are $65,000 per year. The average salary of Federal game wardens is between $62,000 and $75,000 annually. Game wardens are paid based on the Law Enforcement Officer (LEO) Federal pay scale. It includes ten pay grades and ten pay steps within each Grade.
Wildlife officers (another common name for game wardens) start their careers usually at the GL-5 and GL-7 levels and receive promotions till the GL-9 level. 
Who are game wardens?
Similar to park rangers and forest rangers, wildlife officers are also law enforcement officers, but their responsibilities are slightly different in comparison with park and forest rangers as they report to an entirely separate government entity; the U.S. Fish & Wildlife Service. 
The objective of the United States fisheries and wildlife service is to protect wildlife from overfishing, excessive and non-sanctioned hunting, and poaching, and to enforce state and federal laws.
Wildlife officers investigate hunting accidents, search and arrest poachers, seize pieces of equipment used in illegal hunting operations, catch and prosecute those who damage the precious wilderness, and even disrupt smuggling operations taking place within the deeper sections of national parks which is done mostly solo because of responsibility and are dangerous operations. 
Game wardens perform almost all of their dutiful responsibilities outdoors. At times deep woods, on mountain tops, in the middle of a lake, and even in the open sea. Game wardens are on the job at all hours. They are adequately trained to perform and work in all-weather conditions. 
They are a brave and highly self-reliant bunch. On multiple occasions, they travel by themselves to remote areas where communication via cell phone or walkie-talkie can get challenging and backup is usually slow to arrive. 
Occasionally they also encounter potentially dangerous suspects, which include escaped prisoners, the aforementioned poachers, serial killers, and drug traffickers. 
Working as a federal game warden is a mentally and physically taxing responsibility and in rare instances can turn out to be dangerous. This is why selecting the right type of individuals and training them effectively is extremely necessary.
How much do Game Wardens make in the US?
Game wardens in the United States typically earn an average salary in the range of $34,000 to $58,000 a year, with the median salary for all game wardens falling somewhere around $44,000 annually. 
State game wardens in particular who hold supervisory positions with significant experience can earn more than $80,000 per year, as per the bureau of labor statistics (BLS) while entry-level game wardens and those employed in lower-paying states usually make closer to $36,000 annually.
The starting salary for a game warden can differ on the basis of states in which they serve. In general, game wardens who work in states with large populations and/or large areas of land to protect will start out earning more than those who work in smaller states. 
For example, a game wardens working in California is likely to earn a higher starting salaries than one working conditions in Montana.
Some states offer higher salaries for game wardens with specific types of experience or education. For example, a game warden who has worked as a law enforcement officer may be eligible for a higher salary than one without this experience. Some states also offer bonuses for game wardens who are certified emergency medical responders or have fluency in multiple languages.
Factors that influence how much game wardens make
Level of experience: game wardens who have served as law enforcement officers or police officers in the past are liable for better pay and a long, distinguished career as a game warden. 
Simply put game wardens need to be armed and ready to take action at all times and a history as a former law enforcement officer can come in handy in such crucial and tense situations. 
Qualifications: game wardens are required to have comprehensive know-how of the environmental sciences along with wildlife conservation, and the management of flora and fauna of the national park or wildlife sanctuary they happen to serve. 
Hence, most recruits who want to become wildlife officers are encouraged to have a bachelor's degree in any one of the following fields:
Criminal justice          
Biology and wildlife management
Wildlife conservation and management 
Wildlife biology 
The geographical location they serve: more specifically, the state in which they serve. As mentioned above, game wardens serving in certain specific states either as part of the state wildlife authority or part of the US fish and wildlife service get paid a high salary. 
States that pay higher salaries to state and federal game wardens are California, Rhode Island, Washington, Iowa, New Jersey, Minnesota, and Illinois. Another factor that also determines how much game wardens make in these states is the cost of living.
Promotions: newly hired game wardens who initiate their career as GL-05 level officers are paid on average about $35,000 a year. Once they reach the GL-09 level their salary rises to about $67,000 a year
From there additional promotions allow them to earn even high salaries from 80 to $90,000 a year. Game wardens are also eligible for about $50 to $100 in incentives based on their qualifications, prior law enforcement history, and overall performance. 
Conclusion
Game wardens or wildlife officers are very serious about their job as the responsibilities are often heavy on their shoulders concerning the environment they have to protect, the wildlife, the resources, etc. They also prevent illegal hunting, poaching, and many unsanctioned activities that either take advantage of the thick wilderness or bring harm to it. With over 85 million acres of national parkland and 150 million acres of wildlife refuge system to look after, it can be said that game wardens are highly short in numbers when it comes to having complete control over these conservation sites which are prone to many dangers. Game wardens are hence trained to be resilient, adaptive and in control no matter the circumstances that they encounter making sure America's wildlife keeps on flourishing.
Salaries And Working Conditions Of Game Wardens