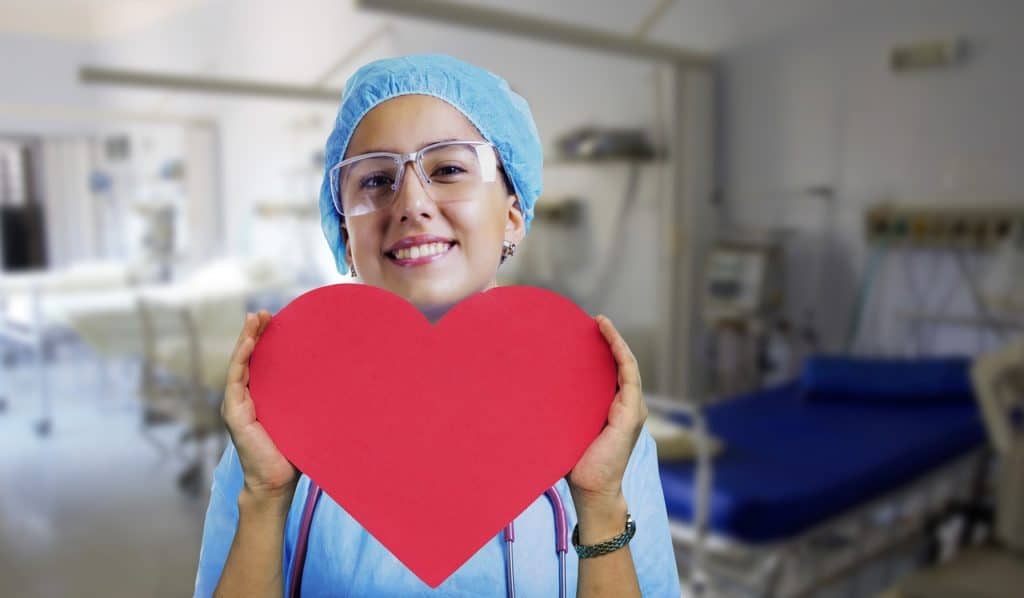 In-Depth Analysis of Registered Nurses
When was the last time you thanked a Healthcare worker? And not for them taking care of you or your loved ones. The absurd question, right?! The truth is people often forget to give enough credit to the Healthcare workers that they rightfully deserve. And much tedious and demanding is the work of an RN. The Nurses are the backbone of the Health Care System in America, and so are their various roles,  but the most crucial is the RNs. The amount of patience and hard work put into work is commendable, and one's sheer will and dedication to keep going, even with the ups and downs of the job. The RN Salary also varies from state to state. It heavily depends on geographical factors,  experience, work environment, etc. So, we will discuss about the RN Salary in Michigan in this article.
Brief analysis of the Pay/ RN Salary in Michigan: 
RNs are licensed medical practitioners who provide their assistance to various Heath Care sectors like Hospitals, Clinics, Nursing Homes, and establishments like Schools, Prestigious Colleges, and private homes. Their day-to-day activities consist of taking care of Patients, i.e.,  diagnosing patients and treating them with the guidance of Doctors if they are (CRNPs), i.e., They work as per the Nurse Practice Act of that particular state and are Nationally Certified. And In the case of APRN's they can practice on their own and are allowed to treat patients of all ages as they have Higher Education and Clinical Training. They have either acquired PHDs or Master's Degrees. The Average Salary of an RN varies between $70,000 to $106,530 all over the United States. The Average Salary of an RN is in the state of Michigan can be anything between $55,903 to  $71,330.
(as per BLS data)
https://www.bls.gov/oes/current/oes291141.htm
Suffice it to say the State of Michigan does not make it to the top 5 or even 10 in the list of Highest paying states to RNs in America.
The List of Highest Paying States in Terms of RNs are:
(as per Bureau of Labor Statics)
https://www.bls.gov/oes/current/oes291141.htm
California: $106,950
Hawaii: $98,080
District of Columbia: $92,350
Massachusetts: $92,140
Oregon: $91,080
 Hierarchy of Nurses and Pay Grade:
(Listed Below are the Important Branches of Nurses in Descending Order)
Chief Nursing Officer ( CNO): The Chief Nursing Executive(C.N.O.) is the highest on the Administrative ladder. They usually have a Supervising or Administrative work. They report directly to the CEO of the Hospital. They Have a master's degree or PhDs. The average annual salary of a CNO lies between $198,750 to $270,380.
Director of Nursing:  They also work in Administration and act as the Head of the    Nursing Department. They are in charge of Budget making and keeping records of Patients. This position requires at least a master's degree. They are divided into 2 further subdivisions – Director of Patient Care  and Director of Nursing Services
Their salary structure depends on the years of experience and anything in between $10,50,335 (1-3 years of  Experience) to $18,90,604 (8+years of Experience)     
Nurse Manager or Supervisor: Also known as the Head Nurses are the heads of various units and departments. They are in charge of Schedule making and Hiring Staff. A master's degree is optional, but Bachelor's is compulsory. Their salary lies between $ 102,411 to $ 123,849 Annually.
Practitioner Nurse or (CRNPs): They are RNs with higher education and Clinical training.  They work as per the Nurse Practice Act of the state and are Nationally Certified. They earn a median annual salary of $ 110,930.
APRN or (Advanced Practitioner Registered Nurse): These are Advanced Practitioner Nurses and can work independently without a doctor in some states. They are allowed to Diagnose or Treat patients. The average annual salary of ARPNs is $ 75,510.
Staff Nurse or Bed Side Nurse: These are the ones who directly treat or take care of patients. They personally monitor patients. They need to have a Diploma or Associate Degree in Nursing.  The average salary of Bedside nurses is $ 69865.
Licensed Practitioner Nurse (LPN): They provide the most basic medical care, give oral medicines, and monitor Patient charts. They need a year or 2 of the Training and Education Program. The average salary of  LPNs annually is  $ 63,850.
(For a deeper understanding of hierarchy please refer to the diagram below)
(source: https:// www.hierarchystructure.com  )
Cost of Nursing School
Each Nursing program costs different as per the years of Educational Training, Expertise, and State, 
However, if you want to become an RN and are opting for the Bachelors in Nursing Science program ( BSN) of 4 years, it can cost you anything from $ 40,000 to $ 100,000 in private colleges and Universities.
The average cost of a Licensed Practitioner Nurse (LPN) program can range from $ 10000 to $ 30000 for the 1-2 years.
The Associate Science Degree in Nursing (ASN ) program can cost $30,000 to $40,000 from an esteemed Nursing School or Institution.
 The Master's Program in Nursing Science or MSN can cost Between $ 35000 to $ 75000.
A  Nursing Doctorate or Ph.D. feelies in between $23000 to $ 43000.
Source: https://www.nurse.org 
How to Become an RN?
Here s a list to help you guide through the steps to become an RN
Step 1: If you want to become a Nurse Practitioner, you need to have a High school diploma.
Step2:  Choose an accredited Nursing program as per your time commitment in Nursing School, either an ASN or BSN.
Step 3: If you want to become a Nurse Practitioner in a quick time, then enroll yourself in the ASN program (2 years).
Step 4: After completing the program, you can appear for the National Council License Examination for Registered Nurse (NCLEX- RN) exam. You need to pass the exam to become an RN.
Step 5: After passing the exam, get the RN License in your State of choice.
Step 6: Apply for RN Jobs and get hired. Once you acquire an RN license,  you can apply for jobs in Hospital and Medical Practices.
CONCLUSION
Alas, Nursing is a Stable career and offers both growth and satisfaction to those who believe in serving people and have found their life purpose in the field. Despite the hard work and hours required, it really is a fulfilling job. The pay is not bad, and it is one of the most respected professions out there. However, it is a bit tedious and causes stress, burnout, and nurses are often mistreated by patients, families, doctors, or administration.
(Source:  https://www.nurse.com/blog/2020/03/16/nurse-abuse-patients-cant-be-tolerated-unaddressed/ )
However, every job got its ups and downs. Therefore, one must look at all the aspects before choosing it as a carrier option. And if it's something you really want, then go for it!
FAQs
How much does a nurse earn on average in the USA?
Answer: The Salary of a nurse depends on her position in the Hierarchy or Administration, i.e., Experience, Education, Geographical Location, Work Environment, and plain old hard work, that said. A nurse (RN) salary can be anywhere from $24.34 to $35.36 on an hourly basis and $50,620 to $73,550 every year.
How much time does it take to complete Nursing School?
Answer: It depends upon your dedication and the level of Education and Training you want to acquire.
| | |
| --- | --- |
| Nursing Programs | Years  |
| Licensed Practitioner Nurse (LPN) | 1-2 years |
| Associate Science Degree in Nursing (ASN) | 2 years(full) |
| Bachelors Degree in Nursing (BSN) | 4 years |
| Master of Science in Nursing(MSN) | 2-3 years |
| Doctorate in Nursing (Ph.D.) | 3 years |
Therefore it takes roughly 3 years to become an RN if you Chose the Associate Program (ASN), which will prepare you to take the National Council License Examination for Registered Nurse (NCLEX-RN) in 2-3 years.
What is the quickest way to become a Nurse?
Answer:  The quickest way is via (ASN) or accelerated BSN or (ABSN). However, ASN is a suitable program for those who do not have a Bachelor's Degree in any field but want a Nursing career.
Is 'Nursing' a stressful job?
Answer:  Yes, it can get hectic and stressful. However, every profession has its ups and downs. It depends on the individual and their coping mechanism.
 Here are a few tips to deal with stress at the workplace:
Learn to say no.
Learn coping strategies, i.e., deep breathing exercises, yoga, music, meditation, etc.
Talk to your co-workers. It might be possible you both are going through the same.
Take long walks in nature.
Learn to leave the stress at work.
Make friends / talk to people outside of your workplace, socialize.
Develop/work on a hobby of yours.
RN Salary in Michigan By Heirarchy