Subway, the largest single-brand restaurant chain in the world, has over 44,000 locations and a net worth of 16.1 billion dollars. It is famous for its variety of deluxe, healthy sandwiches, spread over 110 countries. Let's learn about 'How Much Is Subway Salary?'.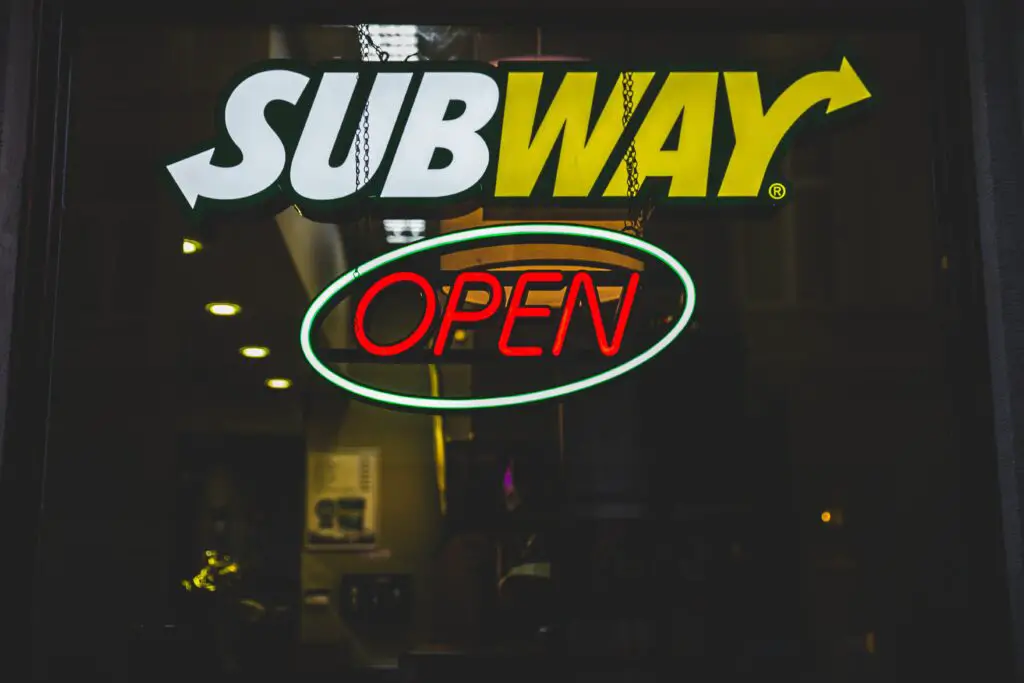 How Much Is Subway Salary?
Subway has approximately 410,000 employees spread across its 44,000 locations. Each employee has a specific task and is assigned individual work, according to which he earns his salary. A subway employee's salary can be affected by several factors including experience, skill, location, and position.
Experience: How Much Is Subway Salary?
Most people entering the fast food industry are usually at entry level and have little to no experience. This is because you do not require much experience to do tasks like making sandwiches or packing them in bags. Contrary to this, there are several positions like Manager or Franchise owner that do require work experience and may get a raise depending on the number of years they have served the company.
Location
With stores in over 100 different states and regions, Subway operates on a franchise business model. This means that different stores have their separate managers who are accountable to the company head. Because the cost of living is different in different states and regions, the salary of workers in states with a comparatively less cost of living is likely to earn less than those working in a location with a high cost of living. Listed below are the average salaries of subway workers in different states and regions.
In New York, based on 149 salary submissions, Subway workers own an average of $34,837
In California, the average salary is $31,155 based on 254 reported salaries
For Hawaii, the average salary reported by 49 people is $30,713
The salary for Pakistan is very low at only $837.35
Work Position
There are a variety of jobs available for people working at Subway. Each job has different requirements and consequently a different salary 
Sandwich Maker: A sandwich maker has the role of assembling the order of the customer and packaging it. They have an average salary of $11.65 per hour.
Restaurant staff: The restaurant staff has the duty of accommodating the customers and making them comfortable. They earn approximately $13.44 per hour.
Cleaner: The cleaner in a Subway restaurant needs to keep the subway hygienic. They may be required to come earlier than the other workers to sweep the floor and clean the place before work starts in the morning. Average cleaners earn approximately $15 per hour.
Shift Manager: A shift manager needs to ensure that the employees work in their respective shifts as per their contracts.
Food Service workers: Food service workers get average pay of $12.68 per hour. This adds up to an annual income of $23,830.
Manager: The manager needs to be an experienced worker and has the role of keeping the other employees in check and catering to customer complaints. He is answerable to Franchise Manager and has an average salary of $16.17 per hour.
Franchise Manage
The Franchise Manage is the head of the branch and has to make sure that the restaurant is running on the guidelines specified by the main owner of the company. He needs to ensure that all the requirements for the franchise are being met as decided by the company and needs to rectify any misconduct. He may need to send reports to the company and pay them Royalties. The average salary of a Subway franchise owner is $73,214 per year. However, this varies greatly by the location of the franchise. 
When comparing these salaries with the salaries of other workers in the fast food industry. They are comparatively very less. 
Conclusion
To conclude, the salary of subway workers is greatly varied. Very few people believe that their salary working for Subway is satisfactory. However, you could get some extra cash through tips and bonuses
FAQs:
Q)Does the subway pay more than Mcdonald's, Taco Bell, and Burger King?
A)Subway workers are not only paid less as compared to McDonald's, Taco Bell, and Burger King, but they are also usually given comparatively fewer employee benefits.
Q)What is the minimum age to work at Subway?
A)In most states, subway franchises only hire people who are older than 16 years of age. Some states allow children at the age of 15 but this is very rare. In many states of the US, children at 16 have a time restriction of working only 4 hours at a stretch on school days. Thus the annual income for 16-year-olds is minimum.
Q)Can Subway refuse customer coupons?
A)Many Subway restaurants are franchises of the original Brand. This means that the Franchise Owner has the right to accept or reject Coupons from another franchise. It is completely up to them.
Q)Can Subway workers accept tips?
A)Unlike Taco Bell or McDonald's, Subway allows its workers to accept tips from customers.
Q)Can you customize a sandwich at Subway?
A)Yes! Subway allows its customers to choose whatever combination of fresh ingredients they want on their sandwiches. There are approximately 2 million combinations to choose from.
How Much Is Subway Salary?